Csonka's Lucha Underground Review 6.13.18
June 13, 2018 | Posted by
Csonka's Lucha Underground Review 6.13.18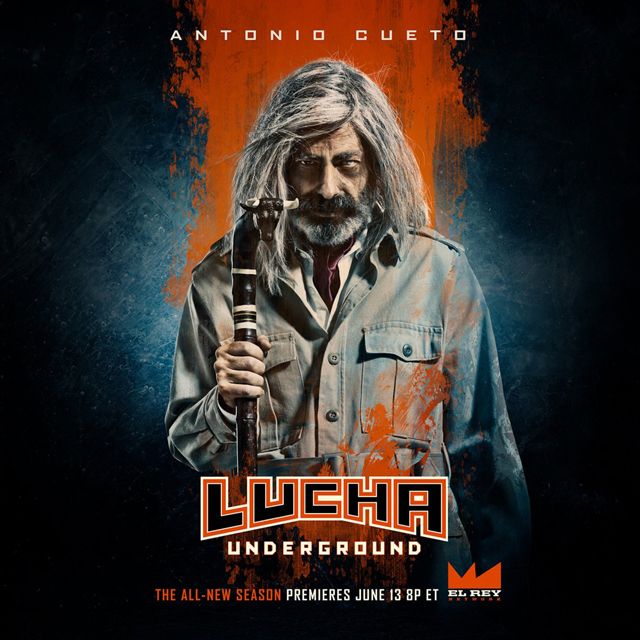 Csonka's Lucha Underground Review 6.13.18 (Season 4, Episode 1)
OFFICIAL RESULTS
– Aztec Warfare IV For The Lucha Underground Championship: Champion Pentagon wins @ 43:25 [***½]
---
– Follow all of my reviews at this link.
We last saw Lucha Underground in October of 2017 with their four-part (one, two, three, and four) Ultima Lucha Tres presentation. Part one was highlighted by a Hell of War match, which saw Killshot defeat Dante Fox in an absolutely insane, violent, and awesome match. Part two was highlighted by a great Luchas de Apuestas match, where Fenix defeated Marty the Moth and Marty's sister Mariposa turned on him, and helped with his haircut. Part three took an interesting twist as The Mack teamed with two men that almost killed each other (Killshot, & Dante Fox) to defeat the trios Champions The Reptile Tribe (Drago, Vibora, Pindar) to become the new champions. Also, Pentagon defeated Son of havoc in a Gift of The Gods Title Ladder Match, earning himself a title shot.
That brought us to the loaded finale, where Mil Muertes defeated Cage & Jeremiah Crane to win the magical gauntlet. Prince Puma then defeated Champion Johnny Mundo to win the Lucha Underground championship, but Pentagon cashed in his Gift of The Gods opportunity as Dario Cueto announced that Puma will face Pentagon, explaining that Pentagon came to him the previous week and asked to cash in tonight, and while Dario likes to promote the match, rules are like bones and are meant to be broken. Dario also stated that BOTH men's careers would be on the line. Pentagon won the championship, as Puma's master, Vampiro, turned on him and revealed he was still with Pentagon the entire time.
The season closed with Puma leaving and removing his mask as he exits the temple, leaving it behind and possibly teasing someone else picking up the mantle of Prince Puma. King Cuerno had the magical gauntlet in his hunter's trophy room. Sexy Star does a press conference and a little girl brings her a box, saying "she hasn't forgotten about you" and a spider is in it, continuing that angle. The rabbit tribe was still trying to worship Mascarita Sagrada. Fenix and Melissa left in his car as Carina walks in the background with Crane watching. DAGA had a sword and takes his place at Kobra Moon's side, as we see Drago is still imprisoned and Pindar is executed for losing the trios titles. Vampiro meets with his master, who says Vampiro has done well in getting rid of Puma. Matanza is caged up and we see Rey Mysterio is still alive. Dario promises to get the gauntlet back, but is told not to worry about it AND GETS FUCKING SHOT, because new management will take care of it and all of his mistakes. Dario is still alive and grabs at his phone, tries to dial and passes out as he calls his father…
This week's lead in was the Sylvester Stallone classic, Over The Top, featuring a Terry Funk cameo.
– We open with recap of season three, which includes a bunch of the information I provided above.
– We transition to Dario's funeral, with only the sketchy due that killed Dario (Winter) and Antonio Cueto, Dario's father, who is now put in charge of Lucha Underground. He has to leave the Boyle Heights temple and start a new one. Antonio doesn't plan to make the mistakes of his son. We discover that Antonio put the hit out on Dario, since Dario was weak. Antonio takes the key from Dario's corpse and now he can unleash his other son.
– At the new temple, we have a moment of silence and 10-bell salute for Dario. Antonio interrupts this and mocks the crowd. He introduces himself to the crowd, and welcomes us to his temple and topples over the picture of Dario. He says we may see a new champion tonight, as Pentagon will defend the title in the match HE invented, AZTEC WARFARE!
– R.I.P. Dario Cueto.
Aztec Warfare IV For The Lucha Underground Championship: This is basically the Royal Rumble style, with no over the top eliminations so that they can fly; eliminations come from pins, submissions, or death. Which in Lucha Underground is always a possibility. Killshot and the Mack start us off. However, Fox is missing in action, according to Antonio. Whoever enters #3 is their new partner as trios champions. Son of Havoc is #3. They all brawl at the bell, Mack takes control until he runs into a dropkick and #4 is Joey Ryan. He has handcuffs and locks himself to the ropes. Mack and Killshot attack as #5 is Mr. Pectacular (Jessie Godderz). He attacks with clotheslines and dropkicks until Killshot cuts him off. Everyone attacks him now and Killshot rolls up the Mack for the elimination. #6 is champion Pentagon. Post break, and pentagon runs wild as he crowd goes wild. Ryan unlocks himself and Pentagon hits the penta driver for the elimination. Havoc attacks as Killshot rolls up Havoc for 2. Pentagon hits a package piledriver and Havoc hits the shooting star press to eliminate him. #7 is Tommy Dreamer. He tosses in hardcore toys and pentagon eliminated Pectacular. Dreamer gets a great reaction and faces off with Pentagon. Dreamer attacks with kendo stick shots as #8 is Mariposa. Pentagon works over Dreamer, but Dreamer cuts him off and hits the trashcan-assisted dropkick. Mariposa attacks Dreamer and beats him down and then attacks Havoc. Dreamer cuts off a pentagon dive with a kendo shot. Havoc eliminates Mariposa with a cutter. Dreamer brings out thumbtacks and pentagon spears him into them. Back in and Pentagon heads up top and hits the double stomp to eliminate Dreamer. #9 is Vinnie Massaro. He has a pizza delivered during his entrance and stiffs the delivery guy. Pentagon superkicks him and penta drivers him onto the pizza for the elimination. #10 is the returning Hernandez.
Hernandez attacks Pentagon but Pentagon cuts him off, breaks his arm and pins him. Havoc cuts him off and hits a standing double stomp for 2. Pentagon hits the backstabber and Havoc is gone. Johnny Mundo is #11. Post break, and Mundo and brawl. Pentagon lights him up with chops, but Mundo picks up the pace and hits an enziguri and Spanish fly for 2. #12 was supposed to be Angelico, but he doesn't arrive, so Ricky Mundo takes his spot. He's carrying a creepy doll and attacks Pentagon. Ricky & Johnny double team Pentagon and cover for 2. Ricky talks to his doll, and Johnny tries to fire him up. Ricky rolls him up for 2and Johnny then eliminates him. #13 is Fenix. Mundo bails as Fenix takes him out and dumps Pentagon. Fenix hits a RANA off the ropes and wipes out Pentagon & Mundo with a moonsault to the floor. #14 is Jeremiah Crane. He attacks with a chair, and does the deal on Fenix onto the chair and covers for 2 #15 is Mil Muertes w/Catrina. Crane attacks him with chair shots, but Muertes cuts him of and starts to run wild. They all attack Muertes now and Fenix hits a double stomp and eliminates him. Catrina leaves him after that. #16 is Daga. He works over Fenix and then hits a back stabber on Mundo. The dropkick follows and Crane dumps him and #17 is Chavo. Pentagon attacks Crane, penta driver and he's eliminated. Chavo in and Fenix attacks, but Chavo hits a brainbuster for the elimination. He wipes out Pentagon with a plancha, Mundo Germans Daga and finishes him with end of the world. #18 in King Cuerno. Cuerno and Pentagon battle, Cuerno hits a high cross on Mundo and takes control. He follows with the big suicide dive. #19 is Dragon Azteca Jr. He flies in with a high cross on Mundo and follows with a tornado DDT. The tope to the floor wipes out Pentagon, Kobra Moon is back and brings out Vibora. He chokeslams Mundo and #20 is Marty the Moth. Vibora tombstones Mundo and Marty has hair again. Marty sneaks in and covers Mundo for the elimination. Post break, and we have Marty, Chavo, Cuerno, Dragon, and Pentagon left. Chavo cuts off Dragon with a chair shot, but Cuerno cuts off Chavo and frog splashes Dragon for the elimination. Pentagon lays out Marty, and then attacks Cuerno. Cuerno catches him with a knee strike and Chavo cuts off thrill of the hunt. Chavo hits a Gory bomb and eliminated Cuerno. Pentagon attacks with superkicks and eliminates Chavo. We're down to Pentagon & Marty. Pentagon lights him up with chops, and then a vicious superkick. Marty fires back with a bicycle kick and covers for 2. Marty follows with a curb stomp for 2. Pentagon hits the backstabber and that gets 2. Pentagon fires up with kicks and Marty bites him and hits a double under hook DDT for a good near fall. Pentagon hits a desperation superkick and then a destroyer! The package piledriver finishes it! Pentagon breaks him arm to complete the win. Champion Pentagon wins @ 43:25 [***½] This was an overall very good Aztec Warfare match, putting over Pentagon as a strong champion with something like 8 eliminations. But it just didn't live up to past versions of the match in terms of overall layout, flow, and storytelling. It had good action, some surprises, and a good plan to make Pentagon look nearly unbeatable.
– Antonio arrives and congratulates Pentagon. He says Dario would likely make him defend again right away, but he's a better promoter. Next week. Pentagon defends against Matanza Cueto.
– End Scene.
– Thanks for reading.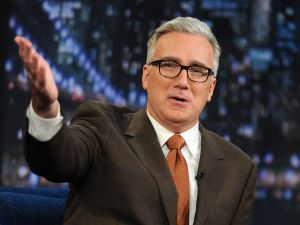 "Byyyyyyyyyyyyyyyyyyyyyye Felicia!"
7.6
The final score: review Good
The 411
Lucha Underground started off season four with a very good show, presenting Pentagon as a dominant champion, and giving us a new El Jefe and new temple. Aesthetically, the show doesn't feel much different, as the new temple appears very similar to the old one, just better lit. Starting off with Aztec Warfare was an interesting call to hit the ground running, but I feel that the match suffered a bit because of that, usually, they build to it and they play off of a lot of the established angles, and they didn't really have that advantage here. Antonio is fun so far, doing a lot of the same tricks that Dario used, and it will be interesting to see how his story plays out. Overall I thought the show was very good and I enjoyed it; this was a stong start to season four.
legend