Csonka's Lucha Underground Review 9.13.17
September 13, 2017 | Posted by
Csonka's Lucha Underground Review 9.13.17
Csonka's Lucha Underground Review 9.13.17 (Cien)
OFFICIAL RESULTS
– Johnny Mundo, Taya, PJ Black and Marty the Moth defeated Prince Puma, Cage, Sexy Star, and Fenix @ 5:30 via pin [**¾]
– Aztec Medallion Match: Pentagon defeated Dragon Azteca Jr @ 6:37 via pin [***]
– The Monster Matanza Cueto defeated Rey Mysterio @ 11:16 via pin [***]
---
– Follow all of my reviews at this link.
– Read Csonka: 8 Things Lucha Underground Does Right at this link.
– The World Wide Underground is up to some shenanigans, and Ricky Mandell revels that he has changed his legal name to Ricky Mundo in tribute to Johnny. They all laugh at him and Johnny tells him to change his name because there's only one Mundo in the WWU. Ricky is excited because he thinks this mean he's officially on the group now.
– Mundo makes Ricky sit out for changing his name without permission. Mundo has a replacement partner, Marty the Moth; busies just picked up.
Johnny Mundo, Taya, PJ Black and Marty the Moth vs. Prince Puma, Cage, Sexy Star, and Fenix: Marty being added is much better, as he has history with Star and is heading towards a big match with Fenix. Star and Marty start off, with Star getting the better of things and then Black and Fenix tag in. Cage and Mundo tag in, but Mundo immediately tags out. Cage finally removes his gauntlet and Taya attacks. Cage tosses her around but gets jumped by Mundo and the gang. Cage quickly fights them off and Jeremiah Crane arrives and steals the gauntlet. Cage chases him and Puma tags in, he runs wild, working over both Mundo and Black. It breaks down, and Fenix and Star hit dives. Mundo escapes the benadryller, and lays out Puma with the springboard kick. Black and Mundo hit a version of chasing the dragon and then continue with double teams. Mundo hits end of the world and pins Puma. Johnny Mundo, Taya, PJ Black and Marty the Moth defeated Prince Puma, Cage, Sexy Star, and Fenix @ 5:30 via pin [**¾] The match itself was pretty good, but felt as if it ended before it could really get going. The real accomplishment was building Taya vs. Star, Mundo vs. Puma and Fenix vs. Marty. The work all focused on those pairings, and also teased Cage vs. Crane with the gauntlet involved. Catrina was ordered by her mother, the police chief, to get the gauntlet and Crane, as Catrina's former lover, is looking to get back with her by helping her out. Overall a really successful segment.
– Marty creeps on Melissa, she slaps him and Fenix lays out Marty with a vicious superkick.
– Taya vs. Sexy Star in a last luchadora standing match at Ultima Lucha Tres has been announced.
– Crane brings Catrina the gauntlet, but first wants a kiss. Muertes then attacks, allowing Catrina to pick up the gantlet. Cage arrives and says she can't disappear because of its power. She drops it and then disappears. Cage, Muertes and Crane all brawl and Dario creeps in and steals the gauntlet!
– Mariposa & Marty the Moth vs. Fenix & Melissa Santos is set for next week.
Aztec Medallion Match: Pentagon vs. Dragon Azteca Jr: Pentagon attacks with a dropkick, and then works leg kicks. A superkick follows, and then vicious chops by Pentagon, Azteca fires back, they go to the floor and Azteca then heads up top and hits a sky twister press. Azteca then posts Pentagon, but pentagon attacks the legs again and follows with chops. Pentagon then tosses him into the wall, but Azteca comes back with a RANA off of the stage. The crowd is great here, and back in they trade kicks and Azteca hits the high cross for 2. Azteca fires away with kicks and a leg drop, covering for 2. Pentagon cuts off the back handspring and hits a double stomp for 2. They now trade chops; Azteca follows with kicks and then hits the satellite DDT for a close 2. Pentagon cuts of a tornado DDT with a back breaker, and then crotches Azteca up top and hits the running package piledriver for the win. Pentagon defeated Dragon Azteca Jr @ 6:37 via pin [***] With his win, Pentagon is now in the Gift of The Gods title match at Ultima Lucha Tres. This was a good little sprint, with the right man winning.
– Pentagon teases breaking Azteca's arm, but Matanza makes the save. Dario stops Matanza from fighting with Pentagon, and then tells him to destroy Azteca. Azteca is Mysterio's protégé, and Matanza destroys him moments before he is about to face Mysterio. Mysterio makes the save as Dario calls off Matanza.
Rey Mysterio vs. The Monster Matanza Cueto: Rey attacks Matanza and the main event is officially underway. Matanza pinned Rey in Aztec warfare 2, while Rey pinned Matanza at Aztec Warfare 3. It's all Rey early until they go to the floor, where Matanza slams Rey off of the apron. Matanza just pummels Rey now, using his power advantage and then raking away at the eyes. Rey keeps fighting, hits a crucifix, but Matanza kicks out and levels him with a lariat. Matanza tosses Rey to the floor, and just continues to beat on Rey with ease and then brings it back in the ring. Matanza sets Rey up top, Matanza follows him up top but Rey bites his hand and hits a code red off the ropes for the double down. The code red beat Matanza in Aztec Warfare 3. Rey hits the seated senton, and a DDT covering for 2. Another seated senton gets 2 again. Matanza finally cuts him off with the big boot, and then retrieves a chair. Back in and Matanza misses as Rey moves out of the way and then dropkicks it into Matanza's face. Matanza gets dropkicked into the chair in the ropes, 619 by Rey with the chair. Matanza then takes out Rey's knee with the chair, follows with a German and follows with a pump handle throw. He then spears Rey to the buckles, but then misses a charge and posts himself. Rey goes for a moonsault pres, gets caught and Matanza finishes with the wrath of the gods. Rey had a foot on the ropes, but Dario pushed it off the ropes. The Monster Matanza Cueto defeated Rey Mysterio @ 11:16 via pin [***] Matanza finally puts Rey away, possibly writing him off and allowing Dario to move forward with one less obstacle. Matanza picks up another big win, adding to his monster aura. This was a good main event that played off of the speed vs. size dynamic well, and gave the legend a lot before finally falling.
– Post match, Matanza hits a chair-assisted wrath of the gods. Dario wants Rey finished off, so Matanza takes him to the floor and wraps the chair around his neck and posts him. He does it a second time and Dario is pleased. Matanza picks up Rey and carries him to the back, either to eat him or for a sacrifice; although they may be one in the same…
– Who Holds Aztec Medallions?
* Paul London, Saltador, Mala Suerte, Drago, Cortez Castro, Pentagon, and Son of Havoc. They will face off on one of the Ultima Lucha Tres shows for the Gift of The Gods title.
– End scene.
– Thanks for reading.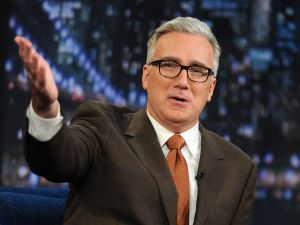 "Byyyyyyyyyyyyyyyyyyyyyye Felicia!"
7.5
The final score: review Good
The 411
Tonight's episode of Lucha Underground was a good show with good and fun wrestling, but more importantly, some quality build for Ultima Lucha Tres, which starts in two-weeks…
legend