Csonka's TNA Impact Review 10.28.15
October 28, 2015 | Posted by
Csonka's TNA Impact Review 10.28.15
TNA Impact Review 10.28.15
OFFICIAL RESULTS
– World Title Series Match: Matt Hardy defeated Robbie E @ 6:35 via [**½]
– World Title Series Match: Drew Galloway defeated Grado @ 4:40 via pin [**]
– World Title Series Match: Aiden O'Shea defeated Crazzy Steve @ 4:45 via [DUD]
– World Title Series Match: James Storm defeated Abyss @ 10:55 via pin [**]
– World Title Series Match: DJ Z defeated Tigre Uno @ 6:42 via pin [***]
– World Title Series Match: Gail Kim defeated Awesome Kong @ 12:57 via pin [***]
---
– So after Matt hardy won the TNA World Title at Bound For Glory, the title has now been vacated because of Ethan Carter III and the injunction that made way too much sense for a heel. Now, TNA now embarks on a very long World Title Series to crown a new champion. It's a giant tournament, described as follows…
The World Title Series will feature a format very similar to soccer's World Cup, with thirty-two members of the IMPACT WRESTLING roster competing for the TNA World Championship. The wrestlers will be divided into eight groups to begin round-robin group play. Winners receive three points, a draw receives one point and a loss earns zero points (matches have a 15-minute time limit). The top two point-getters from each group will advance to the field of 16 and a single elimination tournament where the competitor who wins advances and the loser goes home. The ultimate winner of the World Title Series will have survived the most grueling test in the history of wrestling and will be crowned the true and undisputed TNA World Champion.
* We get highlights from last week's show.
* We get a video package for Kong vs. Kim, which is tonight's main event. Cool.
* Mathews and Pope break down what has happened in the tournament so far, and we then get a promo from EC3, discussing his victory from last week over Lashley.
Matt Hardy vs. Robbie E: Matt Hardy is here trying to prove that he should be the rightful champion, while Robbie E is on a journey to reinvent himself and is off to a good start after a victory over Eddie Edwards. They worked a solid back and forth, with Robbie getting an advantage and sending Matt to the floor. This led to Robbie hitting a cannonball to matt on the floor to gain the advantage for a short time. They had some good back and forth, including Matt slamming Robbie off of the top rope, and the side effect getting a near fall for Matt. Robbie would fight back to hit the boom drop, but only got a near fall. Matt hit the side effect and then the twist of fate and that was that. This was a rock solid match to kick off the show. I am enjoying the attempted evolution of Robbie, he still needs to drop some of the mannerisms of the former gimmick, but I appreciate the story they are trying to tell.
* Gail Kim discusses her loss in the first round, noting that Brooke was the better competitor, and that tonight she will beat Kong again.
* Matt Hardy praises the efforts of Robbie E, and says he's trying to become a new competitor. He was caught off guard, but got the win. Grado walks in and wants a selfie, so they take one.
* We get a Drew Galloway video package.
Drew Galloway vs. Grado: Grado did Grado things, and got a schoolboy and Galloway applauded him. Grado then hit a cheap shot, but that only angered Galloway, who planted him with a German. Galloway would take down Grado, and Grado would accidentally kick him in the balls. This again pissed off Galloway, who laid in the boots and chops in the corner. Galloway actually called him a comedy act and slapped him, and Grado fired up and actually took control for a bit. He hit the big cannonball, but when he set Galloway in the corner, Galloway hit the spider suplex followed by the sick kick to score the win. This was a fine match, with the right guy winning.
* We get highlights from Gail Kim vs. Awesome Kong from Final Resolution 2008.
* We see video of the Revolution breaking up.
Aiden O'Shea vs. Crazzy Steve: They did comedy with Steve's horn, O'Shea shoved him around and then Steve stomped on his foot and the action finally started. Steve used the horn, so O'Shea punched him in the face. O'Shea then beat him down for a while, they went to the floor and O'Shea continued to beat on him until he missed a punch and hit the steps. Steve then attacked the hand, biting it at times, but then O'Shea hit a clothesline and that was all. The right guy won, but this wasn't good, at all. I do not want clipped matches, BUT IF there was ever an argument to support a clipped match this was it. The Crazzy Steve act continues to be tired and not entertaining.
* Abyss talks about being a TNA original along with Storm. He doesn't need anyone, and plans to defeat Storm.
* We get a video, showing the history of James Storm in TNA.
* Grado cuts a wacky promo backstage. They subtitled him.
* Storm cut a promo pre-match about he and Abyss being originals and that they built the company. Storm says Abyss is smart, smarter than the fans, and tells him to be smart and turn around and let Storm win via countout. Abyss would have none of that and attacked Storm.
James Storm vs. Abyss: They brawled to begin, and then Storm bailed to the floor and we took a commercial break. After the break they were brawling on the floor, Storm took control and then got a chair and wedged it in the corner. Abyss would fight back and stop Storm from using the chair, and would then Abyss would slam Storm into the chair. Abyss then got Janice from under the ring and brought it in. So between this and the chair, we're just not having rules here, ok. He tried to hit Storm, missed and it got stuck in the turnbuckle. Storm grabbed the cowbell and hit a lung blower and then hit Abyss with it as the ref was distracted, and that got a near fall. Storm went up top and got crotched, but Storm was able to hit a sunset flip bomb out of the corner and then hit the elbow drop for a near fall. Storm hit a last call, but Abyss used FIGHTING SPIRIT and hit the chokeslam and that got a near fall. Storm then BEER MISTED Abyss, hit the superkick and another and that was that. Abyss is really slow these days, and I felt that there was a bit too much bullshit involved, but they brought it around near the end and it was a decent match overall after a sluggish beginning.
* Jeremy Borash interviewed Mahabali Shera, who spoke about the chance to return to India as the TNA Champion. Shera knows that this is the chance of a lifetime, and wants to win the title for his family.
* Next week we will get an exclusive interview with Jeff Hardy. I think that is something that should have been aired already, but that's just me.
Tiger Uno vs. DJ Z: DJ Z needs the win here since he is 0-1, and Uno is 1-0. They worked a nice opening stretch, with a good pace and a lot of action. No looked for a slingshot dive, but DJ Z cut him off and then hit a head scissors on the floor, which sent Uno into the steps. DJ Z got the heat from there, worked over Uno in the ring and then set him up top. Uno would fight off DJ Z, but then leap into a dropkick, which got a near fall for DJ Z. Uno countered the tornado DDT, and then hit an enziguri and dropkick to send DJ Z to the floor. The twisting plancha connected for Uno, the missile dropkick followed, and then the Rey RANA into the roll up got 2. DJ Z battled back, Uno countered the DDT again and then hit the faceplant but missed the moonsault. DJ Z hit the tornado DDT and picked up the win. There were a few small spots where it was disjointed, but they covered them well and delivered the best outing on the show. It had an energy and sense of urgency that the other matches lacked to me. It was also nice to see DJ Z pick up the win, he's a guy that could have and should have been used more in the X-Division, but was largely left as the third man in the Bro-Mans. Sure they were a fun act, but the point is that they should have done more with DJ Z.
Awesome Kong vs. Gail Kim: So there's no question that Kim and Kong is the beat women's feud in TNA history, and in the past they delivered some very good matches. Kong's return has been a mixed bag, due to a back injury. They tried to recapture the magic at the Bound for Glory PPV as they once again faced off, but at that show they delivered a solid, but unspectacular match that didn't feel anything like (in story or quality) of their previous matches. Lets see how they do tonight. They smartly worked power vs. speed in the beginning, with some back and forth and then Kong sending Kim to the floor and that sent us to the break. After the break, Kong was slamming Kim around and then worked a camel clutch to thusly humble her. Kim avoided a splash, but Kong quickly came back with a clothesline and then stepped on Kim's throat. Kong continues to use her size to control Kim. Wearing her down and cutting Kim off repeatedly. Kim would counter Kong late and get a standing head scissors, but Kong slammed her down and got a near fall. Kim used her speed to counter the implant buster and sent Kong to the floor. She then hit a clothesline off of the apron, and they teased the countout. Kim tried a sloppy submission following that, but Kong fought out and rolled Kim up for 2. Kim would counter the chokeslam and hit a DDT for the double down. Kim laid in the leg kicks and then hit a basement dropkick to the knees. She'd hit a high cross, but only got two on that. They did some nice counters of their usual spots late, and when Kong went for a powerbomb, Kim got the RANA counter and into the pin. They worked their style of match, as opposed to the Bound for Glory match, and this came off the better for it. It had good action, they worked around Kong's limitations well without her looking weak, and similar to the previous match, it had an energy and sense of urgency that made it feel as if it mattered. Sometimes you need to stay in your lane, and that is not a bad thing, these two obviously have chemistry and they work a certain formula well. They revisited that here, and we got a good main event due to that.
* Next week we get Brooke vs. Madison Rayne, Mahabali Shera vs. Kenny King, Davey Richards vs. Eddie Edwards and Bobby Roode vs. Eric Young.
UPDATED STANDING
Group UK
:
* Drew Galloway: (2-0) – 6pts
* Rockstar Spud: (1-0) – 3pts
* Bram: (0-1) – 0 pts
* Grado: (0-2) – 0 pts
Group Knockout:
* Brooke: (1-0) – 3pts
* Awesome Kong: (1-1) – 3pts
* Gail Kim: (1-1) – 3 pts
* Madison Rayne: (0-1) – 0 pts
Group Champions:
* Austin Aries: (1-0-1) – 4 pts
* Ethan Carter III: (1-0-1) – 4 pts
* Lashley: (1-1) – 3pts
* Mr. Anderson: (0-2) – 0 pts
Group Wildcard:
* Mahabali Shera: (1-0) – 3pts
* Kenny King: (1-0) – 3pts
* Aiden O'Shea: (1-1) – 3pts
* Crazzy Steve: (0-2) – 0 pts
Group TNA Originals:
* Bobby Roode: (1-0) – 3pts
* Abyss: (1-1) – 3pts
* James Storm: (1-1) – 3pts
* Eric Young: (0-1) – 0 pts
Group Tag Team Specialists :
* Matt Hardy: (2-0) – 6pts
* Robbie E: (1-1) – 3pts
* Eddie Edwards: (0-1) – 0 pts
* Davey Richards: (0-1) – 0 pts
Group Future Four:
* Jessie Godderz: (1-0) – 3pts
* Eli Drake: (0-0-1) – 1 pt
* Micah: (0-0-1) – 1 pt
* Crimson: (0-1) – 0 pts
Group X-Division:
* Manik: (1-0) – 3pts
* Tigre Uno: (1-1) – 3pts
* DJZ: (1-1) – 3pts
* Mandrews: (0-1) – 0 pts
– End scene.
– Thanks for reading.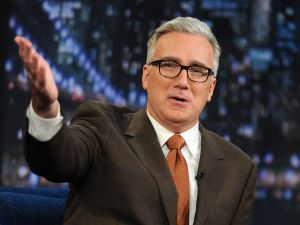 "Byyyyyyyyyyyyyyyyyyyyyye Felicia!"
6.5
The final score: review Average
The 411
This was an overall improvement from last week's show. There was only one bad match, one match with shenanigans (which ended up fine) and the rest was at least average to good. This was a solid improvement, and next week's show, which will have Davey Richards vs. Eddie Edwards and Bobby Roode vs. Eric Young, looks to have a lot of potential.
legend