Csonka's TNA Impact Review 11.11.15
November 12, 2015 | Posted by
Csonka's TNA Impact Review 11.11.15
TNA Impact Review 11.11.15
OFFICIAL RESULTS
– World Title Series Match: Gail Kim defeated Madison Rayne @ 11:10 via pin [**¾]
– World Title Series Match: Eli Drake defeated Jessie Godderz @ 6:45 via [**½]
– World Title Series Match: Matt Hardy defeated Eddie Edwards @ 12:00 via pin [***½]
– World Title Series Match: DJZ defeated Mandrews @ 5:50 via pin [***]
– World Title Series Match: Micah defeated Crimson @ CLIPPED via pin [NR]
– World Title Series Match: Ethan Carter III defeated Mr. Anderson @ 14:50 via pin [**]
---
– So after Matt Hardy won the TNA World Title at Bound For Glory, the title has now been vacated because of Ethan Carter III and the injunction that made way too much sense for a heel. Now, TNA now embarks on a very long World Title Series to crown a new champion. It's a giant tournament, described as follows…
The World Title Series will feature a format very similar to soccer's World Cup, with thirty-two members of the IMPACT WRESTLING roster competing for the TNA World Championship. The wrestlers will be divided into eight groups to begin round-robin group play. Winners receive three points, a draw receives one point and a loss earns zero points (matches have a 15-minute time limit). The top two point-getters from each group will advance to the field of 16 and a single elimination tournament where the competitor who wins advances and the loser goes home. The ultimate winner of the World Title Series will have survived the most grueling test in the history of wrestling and will be crowned the true and undisputed TNA World Champion.
Gail Kim defeated Madison Rayne: Madison Rayne apparently felt she needed ninja training to face Gail Kim, and we got a wacky video package before the match. It was goofy, but didn't bother me. Rayne and Kim tend to work well together, so this was a good choice to open the show. They did a good back and forth beginning, Rayne sent Kim to the floor to get the heat. Good control overall by Rayne, getting a near fall off of a high cross and keeping the pacing brisk and not allowing things to slow that much. I appreciated that because some feel that working the heat means slowing things down to the point where it gets boring. That's not the case. Kim made her comeback, nice back and forth leading to Kim countering the Rayne-drop into a rollup to secure the win. This was a good opener, kind of wish they had just a little more time to allow things to play out a bit more, but no real complaints.
Eli Drake defeated Jessie Godderz: These guys worked a solid match here, nothing special overall, but a really solid outing with no real complaints. I liked that both played up the heel vs. heel battle, trying to go for the insincere handshake and going for cheap shots. Jessie tweaked his knee, which led to Drake getting the heat. Both guys continued to play up the heel personas, going for pins with the tights and such. Jessie got crotched late, leading to Drake picking up the victory. This was an average, but perfectly acceptable match. I keep waiting for Drake to wow me, he's been fine, but hasn't exactly set the world on fire with his chances. The same goes for Jessie really, they are fine, but this is a time for guys to step up and I feel that both are missing the mark overall.
Matt Hardy defeated Eddie Edwards: While some like to complain about Matt Hardy, I will say that he has more than delivered in his tournament outings, having good matches with all three members of his group. This was the opposite of the last match, which was heel vs. heel, and also was worked well. They had some really nice, and clean back and forth work and the match seemingly flew by at right around 12-minutes. Both guys had good near falls, and then Hardy got the super twist of fate off the ropes to score the win. Hardy had to fight hard for the win, which he didn't exactly need since he was already through, but I liked the work and his character feeling that he needs to prove himself. The only complaint, and this is for the agents/editors, is that the finish felt a bit similar to the previous match (guy climbs and gets crotched) leading to the pin. You have to be aware of these things, and either move the matches around or change things. Either that or it was how the show was edited, but these little things being fixed make a show better.
DJZ defeated Mandrews: This was another enjoyable match, working a nice pacing and "X-Division style" and allowing both guys to shine. Mandrews worked with a good sense of urgency here, he had to win to have any hope of moving forward, and I felt that it was reflected in the work. But the high risk move was his undoing, as he went for a shooting star press, ate the knees of Ion, and was then rolled up and that was that. This had good action, I love seeing Ion get some shine, and the finish came at the right time as they did not overstay their welcome. Good work overall, no complaints.
Micah defeated Crimson: We did not actually get a match here, we got clips once again. That means that so face, Crimson and Micah have not had a complete match air during this tournament. You have to truly wonder how hideous these matches must be for them to be cut from the show. Think about the stinkers that have made TV this year on Impact, yet these guys have had matches cut out. It makes me want to see them to see how bad they really are.
Ethan Carter III defeated Mr. Anderson: This was like every other EC3 match so far, they teased the time limit draw (which I actually liked as a tie in to his matches) and they teased actually having a good match. And then Tyrus got involved, allowing Carter to take the heat. It was the EC3 formula, wrestle, cheat for the heat, face makes an energetic comeback, Tyrus gets involved again, and then Carter escapes with the win. It's boring, it's tired and they are doing Carter a disservice. They took he time to build the guy, and then went on this long tangent about how this tournament will put an end to the bullshit and crown a proper champion. And then, we get the same old Carter match, and I feel that it completely takes away from that. Let the guy wrestle, he's been good and been one of the few consistent bright spots for the company. But instead of that they are content to pigeon hole him into the stereotypical heel that needs help to win all the time. I guess with the show actually trying something new that I got my hopes up that they would actually take the next step with Carter and put him over as a big deal and a legit threat.
– Next week we get Storm vs. Young, Roode vs. Abyss, Manik vs. Uno and Brooke vs. Awesome Kong.
UPDATED STANDING
Group UK
:
* Drew Galloway: (2-0) – 6pts
* Rockstar Spud: (1-1) – 3pts
* Bram: (1-1) – 3pts
* Grado: (0-2) – 0 pts
Group Knockout:
* Gail Kim: (2-1) – 6pts
* Brooke: (1-1) – 3pts
* Awesome Kong: (1-1) – 3pts
* Madison Rayne: (1-2) – 3 pts
Group Champions:
* Ethan Carter III: (2-0-1) – 7 pts
* Austin Aries: (1-0-1) – 4 pts
* Lashley: (1-1) – 3pts
* Mr. Anderson: (0-3) – 0 pts
Group Wildcard:
* Mahabali Shera: (2-0) – 6pts
* Kenny King: (1-1) – 3pts
* Aiden O'Shea: (1-1) – 3pts
* Crazzy Steve: (0-2) – 0 pts
Group TNA Originals:
* Bobby Roode: (1-1) – 3pts
* Abyss: (1-1) – 3pts
* James Storm: (1-1) – 3pts
* Eric Young: (1-1) – 3pts
Group Tag Team Specialists :
* Matt Hardy: (3-0) – 9pts
* Robbie E: (1-1) – 3pts
* Eddie Edwards: (0-2-1) – 1pt
* Davey Richards: (0-1-1) – 1pt
Group Future Four:
* Eli Drake: (1-0-1) – 4 pt
* Micah: (4-0-1) – 4 pt
* Jessie Godderz: (1-1) – 3pts
* Crimson: (0-2) – 0 pts
Group X-Division:
* Manik: (2-0) – 6pts
* DJZ: (2-1) – 6pts
* Tigre Uno: (1-1) – 3pts
* Mandrews: (0-3) – 0 pts
– End scene.
– Thanks for reading.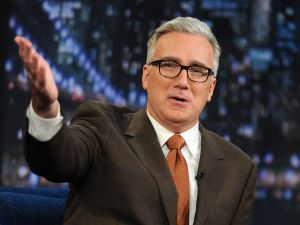 "Byyyyyyyyyyyyyyyyyyyyyye Felicia!"
7.0
The final score: review Good
The 411
This was another good, and easy to watch show. I still question the clipping of matches, and the booking of Carter, but the tournament continued on and the Hardy vs. Edwards and Mandrews vs. Ion matches helped make the show an above average event. There is nothing spectacular happening here with TNA, but they are largely putting on easy to watch, and good shows, which I appreciate.
legend