Csonka's TNA Impact Review 12.02.15
December 2, 2015 | Posted by
Csonka's TNA Impact Review 12.02.15
TNA Impact Review 12.02.15
OFFICIAL RESULTS
– World Title Series Match: Ethan Carter III defeated DJ Zema Ion @ 6:12 via pin [**]
– World Title Series Match: Tigre Uno defeated Gail Kim @ 5:50 via pin [**¾]
– World Title Series Match: Davey Richards defeated Bram @ 6:58 via [**½]
– World Title Series Match: Mahabali Shera defeated Eli Drake @ 3:18 via pin [*]
– World Title Series Match: Matt Hardy defeated Bobby Roode @ 6:31 via pin [***]
– World Title Series Match: Jessie Godderz defeated Awesome Kong @ 3:27 via pin [**]
– World Title Series Match: Eric Young defeated Kenny King @ 6:16 via pin [**½]
– World Title Series Match: Lashley defeated Drew Galloway @ 12:52 via pin [***]
---
Ethan Carter III w/Tyrus vs. DJ Z: We have a heel vs. heel battle here. They mocked each other a bit early; had some back and forth with DJZ using his speed to try and get some roll ups. DJZ would hit a sliding dropkick through the ropes, and followed with a high cross for a near fall. EC3 would eventually send ZJ to the floor, leading to an attack from Tyrus. There is no need for that, DZJ is a guy that EC3 should beat and do so without help. I get the gimmick, but sometimes we just need EC3 to win on his own merit or just do basic heel cheating, the Tyrus stuff feels so played out. EC3 barely got a heat, some offense on the floor, and then DJZ made his comeback. Some of the work was clunky down the stretch, not bad, but far form smooth. Carter won with the one percenter. It was perfectly fine.
Gail Kim vs. Tigre Uno: Uno was really hesitant to engage Kim, likely afraid that Robert Irvine would destroy him, so Kim went for a roll up early. Kim had no issues wrestling Uno, working leg kicks and that finally upset Uno enough to start grappling. They are basically the same size, so they worked some smooth and believable back and forth stuff in here. Kim had the octopus hold, and Uno dumped her to the apron and then hit a plancha onto Kim. Kim fought back and cut off Uno as he went up top, and hit the top rope RANA and then the posted figure four. Uno would counter eat defeat and get the bulldog sit-down for the anticlimactic victory. That was a fun and well worked little match right there with a good energy through out.
Bram vs. Davey Richards: Bram controlled early, using his power and brawling style to work over Richards and send him to the floor. Richards fought back, utilizing kicks and sending Bram to the floor. This led to Bram slamming Richards to the steps and talking some trash and he continued his assault. They spent a lot of time on the floor, working to Bram's strength, which is brawling. It slowed a bit during that time. Richards battled back and then hit a double stomp off the steps. Richards then hit the double stomp off the top for a near fall. Richards would counter the brighter side of suffering into a roll up for the win. It was slow at times, but had a solid closing stretch.
Mahabali Shera vs. Eli Drake: Drake worked over Shera on the corner early, but then Shera sent him to the floor and did his dance. Drake stunned Shera off the ropes to get control, which didn't last long as Drake missed an elbow drop. Shera hit a series of clotheslines and got all fired up, and then danced. Shera hit the press slam off the top and then hit sky high and that was all. It was thankfully short, but very, very bland as they continue to try and protect Shera.
Bobby Roode vs. Matt Hardy: This certainly has potential. They worked a lot of babyface back and forth to begin, with Matt getting the advantage and Roode having to powder to the floor. Roode pulled Matt to the floor, and this led to Matt posting himself and Rood going on the attack and working the arm. Roode went old school, working an aggressive pacing as he kept Matt grounded and worked on the arm. Roode's end game was the crossface to try and pay off the work of the arm, but Matt survived and got the ropes. Matt fought back, and sold the arm well when he couldn't do the bulldog and had to change arms to finally hit it. Roode got the crossface again, but Matt escaped, countered the Roode bomb and then they had some good back and forth. Matt caught Roode off the ropes with the twist of fate, and that was it. That was a fun and well worked match, with a good pace and Matt selling the arm well through out.
Jessie Godderz vs. Awesome Kong: Godderz cut a pre-match promo, noting that Kong wasn't here to wrestle him in the traditional sense, he knows she wants to touch his body. Kong looked disgusted by these advances. Kong attacked when Godderz offered her a kiss, and she ran wild with shoulder blocks, repeatedly knocking him on his ass. Kong dominated with a corner splash and repeated slams; she seemed pleased with her work. Godderz powdered to the floor and teased leaving, but Kong grabbed him by the trunk sand posted him. Kong continued the punishment with forearms, but Godderz thumbed her in the eye. He would miss a charge, and they returned to the ring. Kong missed the splash and Godderz rolled her up for the win. The finish came off a bit sloppy, but with Godderz's gimmick, they worked the right match as Kong got to dominate before losing in a way that didn't hurt her at all.
Eric Young vs. Kenny King: Young was a dick early, leading to King trying to use his speed and outwrestle him. Young put an end to that noise by sling-shotting King to the floor and celebrating. Young had bad intentions as they brawled on the apron, King fired back with a fancy kick, but Young would again send him crashing to the floor. Young then just brutalized him and kept trying to pick up the victory via count out. King was able to send Young to the floor, and then hit a desperation plancha to get control back. He followed with a high cross, and then got a near fall off of the schoolboy. King went for the royal flush, but Young grabbed the ref to save himself, leading to him hitting the piledriver for the victory. This was another solid match, with the right guy moving on.
Lashley vs. Drew Galloway: Drew has shown instances of being tentative during this tournament; it will be interesting to see if that happens again here, and if it costs him the match directly. If it does, I could see it leading to the heel turn. Lashley worked his power and grappling early, which was too much for Drew. Lashley continued to control as they worked through the break. When they came back, Drew finally took control and dumped Lashley to the floor. This ended up being bad for Drew, as Lashley pinched him and sent him to the steps, which caused issues for Drew and his taped up knee. Drew was able to avoid Lashley's attack, and posted him (shoulder) and then tried to work over the bigger man. Drew didn't get to do much work on the arm, leading to Lashley shaking off the posting and hitting a series of suplexes. This led to some good back and forth action down the stretch, Drew went for the sick kick, but Lashley hit the spear and that was that. This was a good, but not great main event. It was enjoyable, but I kept waiting for them to kick things up a notch and it never quite got there.
– Next Week we get…
* Ethan Carter III vs. Davey Richards
* Matt Hardy vs. Jessie Godderz
* Tigre Uno vs. Eric Young
* Mahabali Shera vs. Lashley
– End scene.
– Thanks for reading.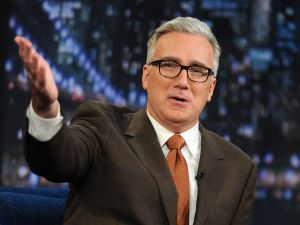 "Byyyyyyyyyyyyyyyyyyyyyye Felicia!"
6.8
The final score: review Average
The 411
Overall another solid, no nonsense show from TNA, as they continue with the world title series. The only real issue was the layout of tonight's show. I really wish that they had spread out the eight matches, four matches and then have some other stuff with people eliminated from the tournament to fill out the cards (a multi-man tag or two). For the most part the matches felt really rushed to me, since they had to be all fit into this episode. They were not bad overall, but they all sort of ran together since they largely had the same time frame to work in.
legend