Csonka's TNA Impact Review 7.15.15
July 15, 2015 | Posted by
Csonka's TNA Impact Review 7.15.15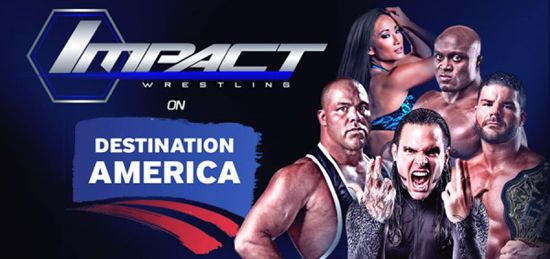 TNA Impact Review 7.15.15
OFFICIAL RESULTS
– #1 Contender's Battle Royal: Drew Galloway won @ 11:19 [DUD]
– X-Division Title Match: Champion Tigre Uno defeated DJ Z, Spud and Grado @ 4:05 via pin [*]
– Knockouts Title Match: Brooke defeated Champion Taryn Terrell @ 7:39 via pin [DUD]
– Non-Sanctioned Match: James Storm defeated Magnus @ 16:38 via pin [***]
– TNA World Title Match: Champion Ethan Carter III defeated Drew Galloway @ 14:50 via pin [**½]
---
* Promotional note: On Sunday night, I will be taking over the @411wrestling Twitter feed and will be live Tweeting my thoughts on WWE Battleground. Make sure to join me, and also follow 411 for our usual live coverage. Make sure you follow that account to read my thoughts, and also to be eligible to win a copy of WWE: The Kliq Rules on DVD!
Dixie Carter Talks: Dixie is in the ring, surrounded by the TNA roster. She admitted that everything she got (like going though the table) was all her fault, and that she let everyone down. She did a pretty good job of selling that she was sorry and that she was really emotional. She says she can understand that people doubt her when she makes promises, and that wrestling needs Impact wrestling. Dixie was about to announce the new person in charge, when EC3 arrived. He wasn't pleased by this, and demanded to know who would be in charge. She introduced the new "law' in TNA, Bully Ray. Either their sound editing is shit, or the crowd didn't pop for him at all. Bully glad-handed his way to the ring> I personally question hiring the man who tried to ruin the company (Aces and 8s), turned his back on her when appointed a special referee for Lockdown, and also put her through a table, but apparently they made up. Bully explains that Dixie called him, apologized for letting everyone down, and he believed her. This roster looks completely bored as they talk about doing this all for them. Bully telling Dixie that the roster cares about the company despite all she has done wrong felt like I was watching a legit TNA hype meeting. Anyway, Bully accepted the position, which did not please EC3. Bully said EC3 would defend his title against the winner of a 20-man battle royal, and that starts next.
#1 Contender's Battle Royal: No introductions, just a bunch of guys in the ring here. I hate when anyone does this, battle royals are always filled with the usual geeks, but when you don't have any introductions I feel that it kills any star power that could be in the match. At least announce the top 5 stars in the match. So early on it was just a bunch of guys, doing the bare minimum as they slowly eliminate guys. Commentary had no emotion, as they hyped Pitmasters more enthusiastically than the fact that the winner would get a world title shot. They went through a commercial, and when we came back from break it was down to Young, MVP and Galloway (heavily edited, likely due to the Hernandez deal). Young tossed MVP after working with him, because he's a heel. Galloway eliminated Young to pick up the win and title shot. This was not a good battle royal at all, I am sure the editing did not help, but this was not good. I like Galloway winning.
* We get clips of Sting being a TNA hall of famer, and that next week they announce the 2015 inductee.
Mr. Anderson Talks: Mr. Anderson did a sitdown interview with Mike Tenay. Anderson spoke about the beating Bram put on him last week, and noted that he's had a long career that he's happy with. He admitted that Bram did a number on him, and worried about injury at this stage of his career. But he did note that he could go to the dark place like Bram, but also questioned himself. It wasn't long, but I liked it overall. Short sitdowns like this are effective, as Anderson doubted himself and also did a solid job of putting Bram over as a bad ass.
* Spud met with Bully Ray. He was sad because he wasn't a champion anymore and that he lost to Angle. Bully was actually funny here "hey, we all lost to Kurt Angle". Bully put Spud over, and said he had an X-Division title match next. Spud hugged Bully and ran away.
* Eli Drake hyped up Galloway for his title shot later tonight. IT'S A TRAP!
* They then showed comments by Trump, the anti-illegal immigrant ones, which led to the X-Division Title match. So that's it, no context or rebuttal? Oh, Tigre Uno will speak about it next week. Sure.
X-Division Title Match: Champion Tigre Uno vs. Spud vs. Grado vs. DJ Z: This annoys me still, it's not that the challengers involved are bad by any means, it's the fact that none of them get any real TV time and none of them have any momentum; which means the fans have no incentive to get invested in the challengers. They continued to play up the fact that Grado is the fat X-Division guy, and that people can't lift him. That's his gimmick, wacky fat X-Division guy. Spud and Grado then fought over their wacky strikes, and who could use theirs first. Because that's more important than beating the other guys and winning the title. Uno then made a comeback, ran wild and hit a dive onto DJ Z and Spud. He then basically missed his Phoenix splash (he got Grado's feet) and retained the title. It wasn't good. They got no time, it was rushed, there was no flow to it, and they focused on all of the wrong things. Add in the blown finish, and it just didn't work.
* Knockouts Champion Taryn Terrell stated that she has already beaten everyone, and that she will beat Brooke again tonight to keep her title.
Knockouts Title Match: Champion Taryn Terrell w/Jade and Marti vs. Brooke: Jade and Marti were involved several times in the match, allowing Taryn to keep control of things. I get what they are doing, but it killed any and all flow that the ladies were trying to establish in the ring. Basically the match felt secondary to the shenanigans of Jade and Marti. Worse than that, the ref saw it at one point and didn't even toss them to the back. Brooke kept kicking out, frustrating the champion. Taryn missed, something off the ropes, which allowed Brooke to fire up and finally hit some offense. We got more distraction and interference late by Jade and Marti, it was too much. The lights then went out and then Gail Kim in a black hoodie arrived and took out Jade, and then she disappeared. There was no crowd reaction for this. Brooke then hit a completely botches x-factor to score the title. This was not good, in any way. Too much from the Dollhouse, the Gail Kim return was the definition of flat, and the focus was on pretty much everything but the match and the title change. They hyped up Terrell's big title run, and it ended extremely anticlimactically.
* Kurt Angle had a meeting with Bully Ray, he's going to go to the ring to talk.
Kurt Angle Talks: he put over EC3 for winning the title, but was upset about how he was screwed out of his rematch. He spoke with Bully, who said that the rematch didn't count due to all of the shenanigans. He gets the rematch when he wants it, but he had to go to his doctor this week and was diagnosed with a tumor in his neck. This means that he'll be gone for a while, but he thanks the fans for their support. Eric Young then came out and basically took credit for Angle's injury because he piledrove him so many times. Young said that the injury was a sign that it was Angle's time to go. Young then attacked Angle and they brawled. Chris Melendez arrived to try and make the save, which failed as Young hit him with a piledriver on the floor. It was a fine way to write out Angle, but it felt as if they tossed too much into the segment instead of letting the real life issue be the story.
CLIPPED VERSION – Non-Sanctioned Match: James Storm vs. Magnus: Due to the Hernandez situation, they are re-airing (in clipped form) this match from Slammiversary. Since TNA is doing this, I'll just plug in my Slammiversary review of the match. THANKFULLY they started to fight on the floor, if Magnus had locked up with Storm after he tried to kill his wife I would have lost it. They brawled into the crowd and Storm countered a powerbomb and back dropped Magnus through a table full of snacks and such. SON OF A BITCH THOSE CUPS HAD A FAMILY. Storm yelled at Mathews at one point because he said he went too far, and then spit on him. Magnus introduced a table after that, but Storm tuned the tide with the low blow. It lasted like, 5 seconds (seriously, you have to sell the low blow man) and then Magnus kicked Storm down and did the catapult so that Storm ate the table on the way up. They brawled through the crowd and then into the back as Earl Hebner repeatedly warned then to get away from the area because "IT'S HIGH VOLTAGE HERE MAN". They really lost the crowd when they did that second trip through and to the back, but they did react when Magnus powerbombed Storm through a table in the ring. Storm then fought back and set up a table on the floor. He laid Magnus on the table and drank some beer. His argument with Earl Hebner allowed Magnus to fight back and he laid Storm on the table. Magnus then missed the top rope elbow from the ring to the table on the floor, leading to a weak holy shit chant and possibly even weaker this is awesome chant. This crowd doesn't care. Storm took Magnus back to the ring and covered for 2. Storm went all 1983 Memphis and busted out some powder from his trunks and Magnus then slapped it into his face, but it also blinded the ref. Magnus got the phantom pin, but as Magnus checked on the ref, Storm hit the superkick for a close 2. Storm failed with the cowbell shot, and Magnus hit a uranage for 2. Storm then used the cowbell and two superkicks and Magnus still kicked out. Storm then got a piece of the guardrail and chairs; making a bridge with them. Magnus ended up superplexing Storm onto the guardrail bridge and only got 2. They both got beer bottles and hit each other at the same time, they then collapsed to the mat and Storm fell onto Magnus and picked up the win. I felt under whelmed by the match. It wasn't bad, but it felt as if it lasted forever as they went down the stretch and they really didn't get the crowd into it even with all of the props. The crowd reached to some spots, but they never felt fully invested into the work. It really lacked something to pull you in emotionally, as Magnus at one point really needed to snap and just lay into Strom to get revenge for he and his wife. Also, this was the big revenge encounter, and the heel went over which didn't make much sense to me especially with Magnus fighting for his family. They worked their asses off, there is no doubt there, but between the lack of engagement from the audience (and I personally never really got into it) and the booking, it just never worked into a great or memorable match. I saw some say that blood would have helped, and maybe it would have because it would have fit the feud. But I will say that blood for the sake of blood doesn't always fix things. It was good, but I felt that the booking was all wrong and the intensity wasn't there; for a comparison, it didn't hit the greatness that was the Storm vs. Chris Harris Texas Death match from 2007.
* They then showed clips from two weeks ago, where Mickie and Magnus challenged Strom to find a partner for a mixed tag match. We got fresh footage of Storm saying that there is always room for one more in his Revolution. He promised his partner was someone close to Mickie, and his phone rang and it was the mystery woman. The tag match will happen in two weeks.
* Bully Ray then met with EC3. EC3 says that he wants to work with Bully, because he's the champion. He said he defended the title three times last week, and feels that they should push the match with Drew back a week. Bully values his opinion, but refuses his request. He then told EC3 to act like a real world champion and to get the job done.
TNA World Title Match: Champion Ethan Carter III vs. Drew Galloway: No special main event introductions, not a fan of taking that out, as it's something TNA does that I always appreciate. Galloway controlled early as he worked over Carter and took him to the floor, but that was cut off when Tyrus got involved. Eli Drake hopped down on his crutches to put a stop to that as we headed to a commercial. After the break, we came back to Carter in control as Drake cheered on Galloway. They worked well together, and easily had the best match on the show. Galloway made a good comeback, and got a near fall but Tyrus put Carter's foot on the ropes to stop that. Tyrus would again distract Galloway, and Carter started to light him up with chops but that only fired up Galloway. And then we got the ref bump and Carter kicked Tyrus low. Tyrus went to get involved, but Drake hopped into the ring and then hit Galloway with his crutch. HE WAS FAKING. Carter then hit the one percenter, and that was all. This was actually building into something good, and then they went with the old reliable interference, ref bump and other shit and just killed it for me. I get the angle to set up Drake and Galloway, but with the Knockouts Title match filled with so much bull shit, and then this match doing it, I felt that it was too much and also came off lazy.
* End scene.
* Thanks for reading.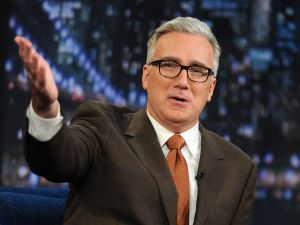 "Byyyyyyyyyyyyyyyyyyyyyye Felicia!"
3.0
The final score: review Bad
The 411
This was not a good show, at all. I know that the issues with Hernandez caused changes to the show, but there were other issues. Besides the battle royal being clipped badly and what they showed not being good, the X-Division and Knockouts matches were just bad. They were not focused, they lacked good wrestling, and it seemed as if everything else but the fact that they were title matches was featured. Plus they both had horribly botched finishes, how does this happen when you're a taped product? I have no issues with TNA being a TV product and taping ahead (hell I love Lucha Underground) but you cannot have two title matches run on TV with such horrible finishes. I felt that the overbooking also hurt the main event, and that a lot of what they did tonight felt like a complete turn off to me as a fan. I hope it gets better, but this was the worst episode of Impact in some time.
legend