Csonka's TNA Impact Review 7.22.15
July 22, 2015 | Posted by
Csonka's TNA Impact Review 7.22.15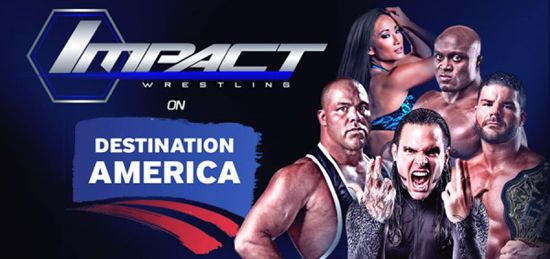 TNA Impact Review 7.22.15
OFFICIAL RESULTS
– Street Fight: Bram defeated Magnus @ 6:30 via pin [**]
– From Slammiversary 2015 – King of the Mountain Match: Jeff Jarrett defeated Eric Young, Bobby Roode, Drew Galloway and Matt Hardy @ 21:00 [***]
– Chain Match: Eric Young defeated Spud @ 5:44 via pin [*]
– #1 Contender's Table Match: Matt Hardy defeated Bobby Roode @ 6:55 [**½]
---
* Dixie is out and announces that Jeff Jarrett is the newest member of the TNA Hall of Fame. He will be inducted next week.
Street Fight: Bram vs. Magnus: This feels completely random to revisit this feud here, especially in an unannounced gimmick match. Magnus controlled early, but then Bram took control once he introduced weapons into the match. Magnus made a comeback, putting a trashcan over Bram's head and connecting with chair shots. He then connected with the elbow drop for a near fall. We then got a ref bump, and Magnus got a phantom cover before the ref could eventually recover and count two. Bram hit a low blow and scored the win. The match was fine, but felt very random. Honestly it felt like filler, and a stipulation match should never feel that way. Also a ref bump in the first match of the show is both lazy and stupid. The right guy won considering that Magnus is leaving and Bram is feuding with Anderson.
* Post match Strom laid out Magnus with a cowbell shot, and warned him that things were about to get worse. Strom will reveal his partner later tonight.
Eli Drake Speaks: Drake came out to the ring to address turning on Drew Galloway last week. He introduced himself and said he's waited a long time to speak to us by himself. He's a creator of circumstance and created something advantageous to him. He appreciated that Galloway got him in the door, but was sick of Galloway's stand up bullshit. He used the Rising for every thing he could, just like everyone else does. He took credit for ending the Rising, and for ending Galloway's title hopes. Not sure about the way he constantly repeats his name, but that was good mic work overall as he explained his actions and motivations. Galloway appeared and explained that he's only 30 but has been wrestling for 15 years. He's been injured, but nothing hurt more than his brother (Drake) turning on him last week. He then promised to kick Drake's ass, and make his famous. They brawled, but before Galloway could hit the future shock DDT, Drake escaped. This was an overall good segment, and felt like the right step following last week's angle.
* We see highlights of Brooke winning the Knockouts Title last week.
Taryn Terrell Goes Insane: Taryn Terrell then ruins the BBQ Pitmasters crossover segment to rant about Gail Kim and losing her title. She then ordered Jade and Marti in the cage (yes the cage is set up), and then she followed. She demanded Gail Kim come out so that she could get revenge. I appreciate the fact that she cares about losing the title, all too often that is something that isn't really addressed in wrestling. Brooke came out and ran down Taryn and the "Doll Hos". Taryn was spastic here as Brooke claimed to out wrestler and out smart her. Brooke then challenged her to come and get her title, and then the new Gail Kim arrived and was in the cage, locked in with Marti and Jade. Brooke chased Taryn around the ring and to the back as Kim hit a few moves and they were so devastating that they laid out Jade and Marti. On one hand this was good to move along the feuds in the Knockouts division, but on the other hand the embarrassing "chase" around the ring, and very weak beat down in the ring were not effective at all. Also, Brooke has been booked as the plucky baby face, so her very heelish mocking of Taryn felt out of place.
From Slammiversary 2015 – King of the Mountain Match: Jeff Jarrett vs. Matt Hardy vs. Eric Young vs. Drew Galloway vs. Bobby Roode : Since TNA is replaying this match, we get to relive my coverage from the night of the PPV. Once you get a pin, you are eligible to get the title and climb to hang it. Pins count anywhere, and once you get pinned, you have to go to the penalty box for 2-minutes. The guys brawled to the floor, minus Jeff Jarrett who stood in the ring for a while and then got into it with Galloway. Jeff Jarrett ran wild for a little bit, but then Roode snuck in and got a roll up on him and the pin to become eligible to hang the title. Roode looked to climb, but Hardy cut him off. As Jarrett's time expired in the penalty box Young attacked him and scored a pin on him with a DDT on the floor. Young then climbed, but Hardy cut him off by shoving him off of the ladder. Galloway foolishly used his DDT on Hardy onto the ladder, which looked as if it sucked. As everyone brawled, Karen gave Jeff a pep talk as his time was expiring. Jarrett returned and ran wild for about 20-seconds until Young hit a low blow and sent him back to the floor. Hardy and Galloway picked up pins and that sent Roode and Young to the penalty box. While there, Young appeared to try Roode into working with him. Everyone is eligible, minus Jarrett. Jarrett ran in and shoved Galloway and Hardy off the ladder, and then hit the stroke on Galloway for 2 as Hardy made the save. Jarrett hit the stroke on Hardy and Galloway made the save as they try to freeze him out. Roode and Young retuned and they worked together to take control of the match. They even did a tribute to the old Team Canada days and did the OHHHH CANADA pose. Young then turned on Roode and they battled to the floor. We had a tower of doom spot as Jarrett took out Hardy and Galloway, but Roode and Young rushed back in and stole the pins on them so Jarrett remained frozen out. Roode, Young and Jarrett brawled center ring. Young got slapped by Karen as he grabbed the guitar, but Jeff low blowed him and grabbed the guitar. EL KABONG on Roode! Jarrett gets the pin and becomes eligible. Hardy and Galloway are out of the penalty box, and grabbed the title and brawled on the ladder with it. There was a mistimed spot where Jarrett was supposed to hit the ladder with another ladder, and they fell off first. Jarrett got the ladder and climbed, but Young grabbed him off and then spilled to the apron. There was a ladder bridge and Young PILEDROVE Jarrett onto the ladder bridge. Karen went to check on Jeff. Roode got out of the penalty box as Galloway climbed on top of the box and hit a senton dive onto Young, Roode and Hardy. Galloway grabbed the title and tried to climb, but Hardy was back in with him and also climbed. Hardy then hit a twist of fate off the ladder and then climbed with the title. Roode cut him off and climbed with him, and hit a powerbomb. Roode grabs the title but Young cuts him off with a ladder shot. He sets up another ladder, they fight and both fall to the mat. Young then looks to climb, Jarrett is alive again and he also climbs. Jarrett brawls with Young and hits the stroke off of the ladder. He gets the title, climbs and hangs the title to win. And we come full circle. That match itself is what it is; it's a weird version of a ladder match, but his wasn't bad. I liked the booking of keeping Jarrett frozen out early, at least they tried to play up the fact that he hadn't been wrestling and that he was an outsider. It wasn't a great main event by any means, but they worked hard, there were come good spots and the booking was overall solid. It sucks for anyone who actually paid to see it that they replayed the whole match though. This took up about 30 minutes of the show.
* We get video of Tigre Uno, who is proud of being Mexican and of his heritage. He says that most Mexicans that come to the US are good people and workers, doing good things for their families. He then challenged Donald Trump to come to the Impact zone next week. Yup.
James Storm Talks: James Storm and the Revolution come to the ring. Storm said he could find any miserable soul to add to the Revolution, but he wanted Mickie James. He knows she's miserable and he gave her everything, but she refused him. He then introduced Serena (Deeb) as the newest member of the Revolution. She got no reaction. Serena said that it was a pleasure to be with Storm, and then said she had been friends with Mickie for over 10-years. Mickie used to call Serena her protégé, and that meant a lot to her. But Mickie got famous, and their friendship didn't matter. Serena felt left behind, and broke her heart. She felt lost, until she found Storm. Storm ran down Magnus, and said he was a real man with a real woman. He then said hat this is when Mickie and Magnus' son will realize that his parent made their worst mistake. This was a solid set up for next week's tag match.
Chain Match: Rockstar Spud vs. Eric Young: So is there a reason that these two men are facing each other? No, didn't think so. So then why are we doing a stipulation match for two guys with no real issue and that aren't even feuding, especially a match that historically has been a major or feud ending match? And then on top of that, they are running another stimulation match with no build at all. If you're going to be a TV product, I am good with that, but at least promote these matches. Young controlled early, and worked Spud over until Spud managed to post him. But it didn't last long as Young took back over and choked out Spud with the chain. Spud got a hope spot as he low blowed Young, then hit some clotheslines with the chain and even whipped Young. Young would use the ref as a distraction, and then piledrove Spud for the win. This wasn't very well done at all, and was a complete waste of the stipulation. If you just wanted to have crazy Eric Young go out there and brutalize someone, do just that. He's a good heel, you don't have to burn a meaningless stipulation match to re-enforce this. Don't waste a stipulation that under the right circumstances could draw some interest from viewers. Unfortunately they presented it in a completely throw away situation.
#1 Contender's Table Match: Matt Hardy vs. Bobby Roode: While they did explain that these men are at the top of the top five rankings, they did not explain why this is a tables match. We're throwing out stipulation matches just to throw them out there, and worst of all they didn't even hype them to try and gain viewers. Again, if you are going to be a TV product I can embrace that, but you need to advertise these things. Roode controlled most of the way, Matt made a comeback and then they teased a couple table spots. Matt back-dropped Roode over the top rope and through a table to score the win and the title shot. It was solid for the time given, but as a main event fell very flat to me.
* End scene.
* Thanks for reading.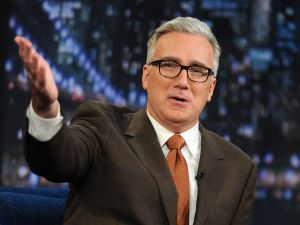 "Byyyyyyyyyyyyyyyyyyyyyye Felicia!"
5.0
The final score: review Not So Good
The 411
Well, the good news is that I thought the show was better than last week. The bad news is that this still wasn't a very good show. As I watched the show, I asked myself, "Did they cut out a promo by Bully Ray announcing or explaining these stipulation matches?" If not, the booking feels very haphazard and like we're throwing stuff at the wall. The show had things happen, but the audience doesn't feel engaged at all, and it just doesn't feel as if they have any real direction or momentum at this time. . I know that they are in a bad situation due to the Hernandez deal, but that doesn't explain just tossing out a bunch of stipulation matches and hoping that the gimmicks will get the pop and carry the work, because that didn't happen. I was actually looking forward to the main event, but a sub-seven minute gimmick match worked at half pace with a shit crowd just doesn't cut it.

The Drake promo and segment with Galloway was good, and the best match on the show was easily the KOTM replay. The rest I could have done without.
legend