Csonka's TNA Impact Review 8.11.16
August 11, 2016 | Posted by
Csonka's TNA Impact Review 8.11.16
TNA Impact Review 8.11.16
OFFICIAL RESULTS
– Mike Bennett and Moose defeated EC3 and Eddie Edwards @ 11:10 via [***]
– No DQ Match: Gail Kim defeated Marti Belle @ 4:44 via pin [*¾]
– Broken Matt and Brother Nero defeated The Tribunal @ 8:47 via pin [**]
– Titles vs. Title Match: World & X-Division Champion Lashley defeated KOTM Champion James Storm @ 14:45 via pin and now holds all three titles [***¾]
---
– We get a video package, showing the events of last week, as well as a video package for Storm vs. Lashley.
– Mathews and the Pope welcome us to the show.
Story Time With EC3 & Friends: EC3 hit the ring, played to the crowd and noted that while he had done a lot of things in TNA, he was missing his moment of perfection. He's on a quest to become the best, and to be the best he needs to win and hold the world title, which brought out Lashley. Lashley didn't have time for this shit, and informed EC3 that he was the best and that no one was even close to him because he had the title and nobody has even been close to beating him (EC3 really should have come back with the fact that he has previously beaten Lashley). This led to James Storm coming out, stating that tonight wasn't Bound for Glory and proclaiming that he would become the world champion tonight. Something was wrong with his mic, a bit of the promo was garbled due to that. Storm and Lashley brawled to the back, Bennett and Moose attacked EC3 and Edwards made the save. I think we all know what that means…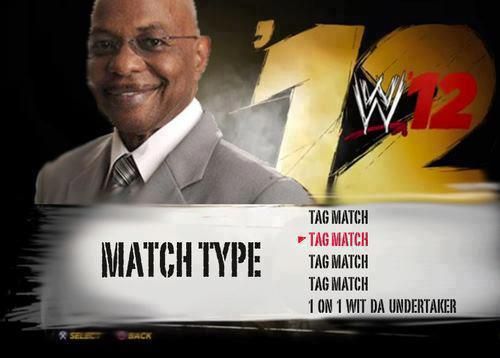 They got across that EC3 wants the world title, and has already earned that shot, hyped the main event and led right into the next tag match. They did a great job of setting things up and playing off of what they had established, I just ate that they continue to feel like they have to open the show this way. You know, you guys have some really talented X-Division guys that rarely get used, how about opening the show with the in the ring and kick off the show with 7-10 minutes of kick ass action for once?
EC3 and Eddie Edwards vs. Mike Bennett and Moose: The bell rang and they brawled on the floor for about 6 seconds before we took a commercial break. After FOUR-MINUTES of commercials, we came back to action as EC3 was working over Bennett. EC3 and Edwards took turns working chops on Bennett, basically trying to see who could hit Bennett harder. Bennett hit a desperation elbow to get the tag to Moose. Edwards tried to chop him down. Bennett would distract him, allowing Moose to dropkick Edwards off the top and to the floor. Moose and Bennett took the heat, which did not last long at all as Edwards got the tag to EC3. Good hot tag to EC3, he ran wild and had really good energy and had the crowd involved. Moose escaped the one percenter, blind tag to Edwards and then we got stereo dives from EC3 and Edwards. They worked over Moose back in the ring, Edward shit a RANA off the top for a near fall as Bennett broke things up. He and EC3 brawled to the floor, EC3 got sent to the steps and Moose then hit the sky high on Edwards, but Bennett with the blind tag and he takes the pin. This did not amuse Moose. That was a good tag match, it had good energy and they all worked well together. On the surface I am not thrilled with the Moose tease, if it's just the start and they draw it out where Bennett is constantly using him and THEN they do a turn that's cool, but I hope that they don't rush it.
– We get an AWESOME video package, featuring James Storm discussing how important being the word champion was to him, and that he is busting his ass because he has no clue if he will ever get a chance at it again. The video was well put together, but Storm was really on point here selling the emotion of the situation.
The Former Damien Sandow Debuts: The former Damien Sandow (Aron Rex) made his TNA debut here. He hit most of the notes a former WWE guy does when they debut in TNA; I got a live mic, I don't talk about glass ceiling, I will tell the truth. I am here for the fans, I won't be ignored for being to good, others get chances they don't deserve but TNA will allow him to seize his opportunity and he will change the industry. Not that sounds like a criticism, and normally it may be, but I felt that he did well here. He was fired up and felt as if he was here to prove a point. A lot of guys will coast on that new audience and just hit those notes, but others will bring a more emotional feel to it and I felt that he did that here. I don't want to go with the cliché "he's shooting" line here, but I think the best way of describing it is that it felt like he was speaking from the heart because he wants to prove people wrong. He mentioned guys like EC3, Lashley and Galloway that came to TNA and delivered, and I hope he gets the chance to do so. This was an overall good debut promo from Mr. Rex.
– Maria was running down Allie, and Gail Kim arrived to tell Allie not to take it. Marti attacked Kim. Maria booked a no DQ match between the two.
– Eddie Edwards confronted Moose and Bennett for ruining all of his chances. Edwards challenges Bennett to a match, but Bennett offers Moose instead. Bennett says if Edwards beats Moose, maybe he can face him.
– Maria and Allie are at ringside.
No DQ Match: Gail Kim vs. Marti Belle: They brawled on the floor to begin, Allie distracted Kim allowing Marti to take control. Marti worked some suplexes and then just beat down Kim in the corner. She missed a charge and Kim made her comeback, Allie got involved again and that allowed Marti to send Kim to the floor. Marti continued the attack, whipping her to the barricade before sending the action back into the ring. They traded strikes; Kim fired up and then hit a blockbuster for a near fall. Kim went up top; Maria got involved and shoved Kim off the top and then demanded Allie use Marti's baton and attack Kim. Allie reluctantly went in but got slammed into Marti and Kim scored the win with a small package. The match wasn't much of anything, more of an angle in the never ending Maria vs. Kim feud. They are setting the stage for an Allie face turn.
– Marti and Allie attacked, but Jade made the save. Maria ran as Jade sent Marti and Allie packing. Maria then booked Kim vs. Jade for next week.
– Vanguard1 drove Matt to meet with Brother Nero. This led to Broken Matt and Brother Nero discussing their quest for the tag team titles; Matt had a premonition that the Decay would try to kidnap King Maxell, so Vanguard1 was sent home to protect them.
– We get another great video package on James Storm, setting the stage for tonight's title match. Please do this more TNA.
– Broken Matt came to the ring, as Matt said Decay wood never get King Maxell but that he would get the tag team titles. He then brought out Brother Nero. Nero wanted to know why Matt bit off part of a man's face last week, and Matt said ants cannot tough Gods! Nero says that he can't do this on his own and he needs Matt. He apologized for getting hurt, and says they should give the fans what they want, not Brother Nero or Broken Matt, they want the Hardys kicking ass together. Matt says they can't go back because the Hardy's are over. Tonight Nero will continue his oddest to regain Matt's tag titles. Al Snow and the Tribunal come out with Snow praising Matt's looks and craziness, and then calls Nero a loser. He says he went to France to find real talent, hey ran down the fans and Nero. And we get a match.
Broken Matt and Brother Nero vs. The Tribunal: Brother Nero attacked and had control but we took a commercial after 30-seconds. Post break, The Tribunal worked the heat on Brother Nero. Brother Nero fought back and looked to Matt for a tag, but he refused, which allowed the Tribunal to keep the heat. During the beat down, Matt hypnotized a man at ringside to tear up the "Jeff Hardy" sign he had. Matt then bit Al Snow's hand, and slammed Dax to the steps and then pummeled him with his boot. This allowed Brother Nero to make a comeback, hit the twist of fate and pick up the win. Brother Nero on one leg is doing amazingly well in 2 on 1 matches.
– Post match, Brother Nero lost his shit and yelled at Matt, asking if this was enough. He snaps and beats down the Tribunal, and then declares that the will be the one to punish himself as Matt moaned as if he was having an orgasm. So Brother Nero set up a table on the floor and put Snow through it and then went up top and put himself through a table. The brothers both laughed as Brother Nero repeatedly proclaimed that he was in fact Brother Nero, and Matt proclaimed him to be broken. The Hardys just went fucking insane, and it was pretty great. If these two go completely bat shit to battle Decay I am all in.
Brother Nero puts himself through a table and becomes broken. pic.twitter.com/RVNHAHgq3S

— DTAM (@DeathToAllMarks) August 12, 2016
– Lashley meets with Carter and Corgan, and claims that they want Storm to win and that is why they have been running all of these videos. Corgan said Lashley turned down their offer for videos of his own, but Lashley say she does everything on his own and will hold all of the gold after tonight, and will then have all of the power.
– Rosemary cut a promo discussing that, well I am not sure, but Bram may be dead.
Drew Galloway Talks: Galloway is pissed off, he stayed away for a few weeks because if he did what he wanted he would have gone to jail. He fought for 16 years to become a world champion and became a traveling world champion like Ric Flair, but it was ripped from his hands. He is specifically pissed at EC3 and shows footage of the times that EC3 cost him the title. One time is an accident, two times he is pissed but it can happen, but three times? What kind of an idiot does he look like? He then claimed that EC3 tried to sabotage him because of jealousy and that he was green with envy. Galloway challenged EC3 to put his BFG Title shot on the line in a one on one match to determine who will main event the PPV. He feels he deserves the match. This was good work here, it was short, to the point, based in fact and building to a match. More importantly we're really getting into the Galloway heel turn, which seemed likely even before Slammiversary. He'll be great in that role, he's shown he can thrive in the role in EVOLVE.
– We get another James Storm video package. Great stuff.
Titles vs. Title Match: TNA World & X-Division Champion Lashley vs. KOTM Champion James Storm: Lashley attacked Storm before the bell, but Storm came back and hit a superkick as they did the callback to the Storm title win over Angle, but the ref was distracted getting Borash out of the ring and Storm got a phantom pin seconds into the match before the actual near fall. Storm was pissed at the ref, but went back on the attack and took the action to the floor. Storm kept control on the floor; he teased going back to the ring but just sent Lashley back to the floor as we took a commercial break. Post break, Lashley had control and was working the heat on Storm. Storm was good here selling the beat down, had some good hope spots but the power of Lashley was just too much as he would cut him off with ease. Lashley worked over Storm with shoulder blocks in the corner before hitting the delayed vertical suplex. Lashley set for the spear, but Storm sidestepped and battled back with the sling blade. Enziguri to the back of the head by Storm, but Lashley hit a cross body (WHAT?) for a near fall. Storm fought back with the back stabber and then hit the whirly bird, which got a near fall. They battle din the corner and the buckle got ripped off by Lashley, and then Storm got sent into it. Lashley then hit the spear, but Storm kicked out! That worked well as the spear has been pretty well protected. Lashley yelled at Storm to stay down, pulled him up and Storm hit a pair of desperation superkicks, but only got the near fall! They went back and forth, lung blower by Storm but Lashley rebounded with the spear to pick up the win. This was an overall very good main event, with a hot ending stretch. They had a good layout and did a great job of getting the fans into from the beginning with the Angle call back and then it really picked up down the stretch.
– As Lashley stood triumphant, Aron Rex came out and did the stare down from the ramp.
– Next week we get Kim vs. Jade, Edwards vs. Moose and a #1 contenders tag team title ladder match. Plus, will EC3 answer Galloway's challenge?
– End scene.
– Thanks for reading.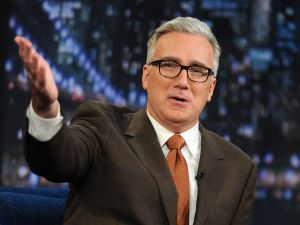 "Byyyyyyyyyyyyyyyyyyyyyye Felicia!"
8.0
The final score: review Very Good
The 411
Overall this show was a very good effort from TNA; it was a night that everything seemingly worked well together from the videos packages on Storm, the main event, the craziness of Broken Matt and Brother Nero, the debut of Aron Rex and the build to next week. I love Lashley as the dominating champion of all men, the show felt extremely focused and it was fun to watch.
legend