Csonka's TNA Impact Review 9.09.15
September 9, 2015 | Posted by
Csonka's TNA Impact Review 9.09.15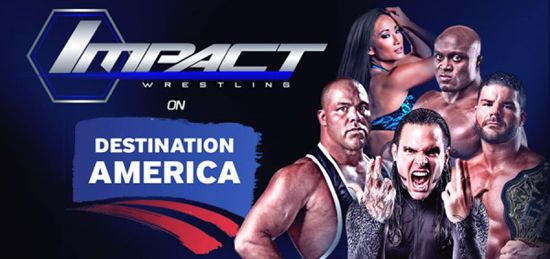 TNA Impact Review 9.09.15
OFFICIAL RESULTS
– Ethan Carter III and Tyrus defeated Matt Hardy and Spud @ 7:35 via pin [**]
– Robbie E, Micah and Tigre Uno defeated Eli Drake, Jessie and Kenny King @ 7:00 via pin [**½]
– Knockouts Title Match: Champion Brooke vs. Gail Kim went to a no contest @ 6:06 [**½]
– Tag Team Title Match: The Wolves defeated Champions Lee and Myers @ 7:07 via pin [***¼]
– Lumberjack Match: Chris Mordetsky defeated Drew Galloway @ 11:57 via pin [**]
---
* Opening video package.
EC3 Talks: Carter doesn't care about the TNA vs. GFW war, because he only cares about staying TNA Champion, and he did that. And since he retained against Matt, Jeff Hardy will now have to serve as his personal assistant. Carter took Jeff's music away and started to humiliate Jeffrey. He tossed water on him, made Jeff hold a giant EC3 head on a stick, had Jeff read a specially written announcement for him; and did so in a gloriously over the top way. They then announced the opening tag match. They didn't go too long, EC3 was the asshole we expected, and for the first week and first segment, it worked. I am not sure how much mileage the angle has (I tend not to like them, but EC3 is a perfect douche to pull it off) but it was an entertaining open.
Ethan Carter III and Tyrus w/Jeff Hardy vs. Matt Hardy and Rockstar Spud: Carter's latest victim in Matt and former friend in Spud works as a team to challenge Carter and Tyrus here, and plays into continuity so I appreciate that. Tyrus did the heavy lifting early, but Matt fought back once EC3 was in and that allowed Spud to work over the champion. EC3 would toss him to the floor, the heavy Tyrus beat down Spud a bit and team EC3 got the heat on Spud. During the heat, Tyrus and EC3 tried to have Jeff attack Spud, but he of course refused, leading to Matt getting the hot tag. Matt and Spud worked over Tyrus as EC3 got sent to the floor, where EC3 used Jeff as a shield so he could then low blow Matt. This turned into it being more about Jeff, as EC3 wanted him to use a chair on Spud, but he refused. Tyrus pinned Spud anyway. The match was just ok; this was more about angle advancement in regards to EC3 seeing how far he can push Jeff. In that regard, it was pretty much what I expected and wasn't bad.
* The Wolves cut a promo about getting the titles back, Galloway arrives and says they are at war, and they have all been screwed by GFW. They will fight together in order to save TNA.
* Taryn is pissed at Velvet Sky. She tells Dollhouse to take out a member of the Beautiful People.
* We see highlights of the Beautiful People reuniting last week.
* Backstage, Dollhouse corner Madison Rayne and attack her. Sky and Love appear and they brawl. Love was taken out by a chair shot and Sky and Rayne called for help. Well that's one way to write her out.
Jeff & Karen Talk: Jeff promises to win the man advantage for the Lethal Lockdown match, which will lead to him and GFW controlling TNA. He then demands that Roode come out and return his KOTM Title, so here comes Roode. Roode refuses to give the title back because it belongs to TNA and the fans. Roode is ready to fight to keep his title, and Karen then cuts them off and calls them both children. Karen then runs down Roode, and says he and the rest of TNA are one week away from answering to Jeff. She warns Roode that TNA is out of answers and they leave. Well that was a segment that did little to advance anything. It wasn't bad, but I can't help but to feel that the time could have been used for something else. It just felt like filler.
* Eli Drake, Jessie and Kenny King talk backstage, and run down Galloway and call him a suck up. Galloway arrives and says he is getting his ass kicked every week fighting for TNA. King says Galloway is not a good general and always fighting for others. Drake also runs him down, and introduces Robbie E, Micah and Tigre Uno as men that will fight for TNA. They brawl.
* Back from commercial and EC3 is mad at Jeff for not listening to him earlier in the night. EC3 then gives him some merchandise and tells him to go and sell it to the crowd, since he sells so well.
Eli Drake, Jessie and Kenny King vs. Robbie E, Micah and Tigre Uno: This feels forced and random due to the oddly constructed backstage segment, but at least the pairings make some sense (Robbie vs. Jessie, Drake vs. Micah and Uno vs. King). The heels got a short heat on Micah, he fought back and got the hot tag to Uno. He ran wild for a bit, got crotched and then the heels got the heat on him. It was also a short segment as Robbie E then got the hot tag, it broke down and Drake almost died when he didn't clear the top rope on a backdrop spot. We got the big move buffet, and Robbie pinned Jessie for the win. That was a fun little match, a bit rushed in the middle, but fine for what it was.
Knockouts Title Match: Champion Brooke vs. Gail Kim: They had some really solid back and forth here at the beginning, keeping a good pace with Brooke eventually getting the better of Kim. It was a bit clunky as Kim was sort of looking for an arm bar, but her positioning was all wrong. Brooke worked an odd reverse chinlock, which was ineffective because she didn't have the legs laced or anything. Tapa and her annoying manager appeared and tried to steal the belt, and as Brooke had Kim beat after hitting her finish, she pulled up and attacked Tapa. Tapa eventually hit Brooke with the title, and we got a DQ. Tapa then celebrated with the title and Kim attacked, but got laid out. Kong came out and we got more brawling, they slammed each other and Kong then cleared the ring. I'd imagine we get a four-way next week since nothing was resolved here. Kim and Brooke did some nice things at the beginning, got off track a bit, and then recovered. They were just killing time to be honest about it. Overall it was actually a good match, but the lack of an actual story here bothers me. We had a title match, two others join in and look at the pretty belt, and we're going to get a match with them. I wish that there was some stuff going on, Kong and Tapa on paths of destruction and telling us they want the title instead of "oh hey, here we are, I CAN HAZ TITLE MATCH TOO?" But that's just me, I wasn't really a fan of this, we have some talented ladies here, but the storytelling isn't helping them at all. Kong and Tapa haven't been factors, and pretty much all of the attention has been on Dollhouse, Beautiful People, Kim and Brooke a bit. It is a good idea in theory, but to me it just feels tossed out there due to the lack of focus.
* Jeff Jarrett hypes up Team GFW, and promised he has something special for them later tonight.
* Jeff Hardy has a talk with Drew Galloway, and Hardy supports what Galloway is doing. EC3 arrives and tells Hardy that he's not part of this, and he has gear to wash. EC3 informs us that Tyrus has been sweating up a storm, so Jeff has his work cut out for him..
Tag Team Title Match: Champions Trevor Lee and Brian Myers vs. The Wolves: They al brawled on the floor to begin, which I liked because the Wolves should be pissed that they had the titles stolen from them via shenanigans. They then hit a series of dives, but the champions took control and worked over Edwards for a bit. Richards then got the hot tag off of the short heat and ran wild on both Myers and Lee. This was really good, and a lot of fun. The Wolves are really smooth when they do their thing, and Lee and Myers looked the best they have since being introduced to TNA. Lee accidentally took out Myers, and the just when the Wolves looked to win the titles back Sonjay Dutt pulled out the ref. Earl Hebner then arrived and took Sonjay out, for real, and the Wolves got the titles back with a kick to the head/tombstone combo. They packed in a ton of action, it was a lot of fun and the best in ring action on the show. I get the finish with Hebner, because it plays off of how he refused to ref the title change that cost the Wolves, but that was JUST last week, and the entire angle continues to feel rushed and not mean as much as it should. It's not bad, but due to the rushed nature of the angle, it doesn't have time to get settled in and get me invested emotionally.
* Chris Melendez limps around on crutches backstage, he plans to confront Eric Young tonight.
Chris Melendez Speaks: Melendez gave the big, "I'm a fighter, I won't back down and I am still standing here" speech and called out Eric Young. Young arrived with Melendez's leg over his shoulder, and wrote "MY LEG" on it. Young said that all of the heroes fall at his feet, and that he is basically God. He took out Kurt Angle with his piledriver, and now Melendez is here on one leg because of him. Melendez again challenged Young, teased giving his leg back and then shoved him down. Young promised when they faced again, he will take everything from Melendez. I just am not into this feud at all. With all respect to Melendez, he is not a good wrestler and not a good promo. Eric Young, who I have always been a fan of and has been great during these last few years for TNA, feels completely wasted in the role.
* Josh Mathews tries to interview Mahabali Shera. It was clipped to hell, which I felt hurt it a bit. He promised to beat James Storm and got fired up at the end, which was pretty good. Shera will face Abyss next week. Brooke defending against Tapa, Kong and Kim is also official as well as the TNA vs. GFW Lethal Lockdown match.
Lumberjack Match: Drew Galloway vs. Chris Mordetsky (Winner Gets The Advantage at Lethal Lockdown): The Wolves and Lashley are out as lumberjacks. Dutt, Lee, Myers, and D'Amore are out as GFW lumberjacks. We got brawling right away, which I completely approve of because they have played this up as a war. They then went right to commercial, which lasted nearly four-minutes. It was a long ass commercial. Anyway, Mordetsky got the heat after Dutt distracted Galloway. They had a fine, but lethargic match at times. They started hot with the hate, but then it felt as if they were just killing time. Also, they didn't make good use of the stipulation. Mordetsky tossed Galloway to the floor and the GFW guys just rolled him into the ring without issue. Then both of them went to the floor, and they brawled and the lumberjacks didn't do a thing. Galloway finally hit the future shock DDT, but refused to go for the pin. It was then that GFW pulled him to the floor, and then we got dives from the Wolves as they all brawled. Jarrett and his guitar arrived, Eric Young then ran in to make the save, but turned on Galloway and TNA to join GFW. Mordetsky picked up the win and advantage for Lethal Lockdown.
* End scene.
* Thanks for reading.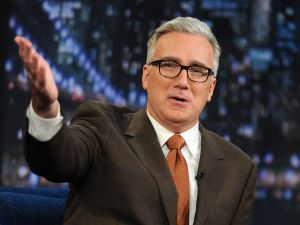 "Byyyyyyyyyyyyyyyyyyyyyye Felicia!"
6.0
The final score: review Average
The 411
This was not a bad show, but it was a frustrating one for me. One really good match, three wacky finishes, a SWERVE FINISH in the main event and the feeling that the whole GFW vs. TNA angle is rushed. We're three weeks away from Bound For Glory, the company's biggest PPV, and we have nothing announced as of today. That's not a good thing. I mean, you take the time to run this invasion angle, and had a perfect point to go to for the culmination, and are then rushing to finish it and then build to the company's biggest PPV of the year in two shows. The stories being told feel really rushed to me, and it doesn't allow me to get into them because nothing really has time to set in. Again, the show isn't bad; EC3 was fun, the tag match was fun and there are some fine ideas here, but the execution feels off and Bound For Glory feels as if it has no importance.
legend