Csonka's WWE Mixed Match Challenge Review 1.16.18
January 16, 2018 | Posted by
Csonka's WWE Mixed Match Challenge Review 1.16.18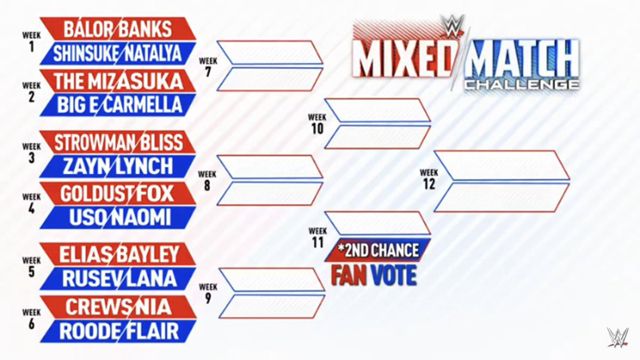 Csonka's WWE Mixed Match Challenge Review 1.16.18
OFFICIAL RESULTS
– Finn Balor & Sasha Banks defeated Shinsuke Nakamura & Natalya @ 12:49 via submission [***]
---
– We get some footage of both teams backstage, preparing for tonight's match. Renee & Byron welcome us to the show.
– Michael Cole, Corey Graves, & Beth Phoenix are on commentary.
– We get a video package, hyping some of the other teams we'll see compete
Finn Balor & Sasha Banks vs. Shinsuke Nakamura & Natalya: Banks and Natalya start things off. Natalya runs from Banks, and tags in Nakamura, so Balor has to tag in. They lock up, work standing switches, and then work to the ground, and then into a stand off. Balor looks to work the arm, Nakamura counters out and he begins to work the arm. Balor counters out into a side headlock, and Nakamura plays his mind games and then delivers knee strikes. They both look for kicks, counter each other and Natalya tags herself in. Banks also has to tag in. They push and shove, and Banks takes Natalya down and lays in mounted strikes. To the corner and Banks misses a charge, Natalya hits the suplex and basement dropkick, covering for 2. Natalya lays the boots to Banks in the corner. banks slaps Natalya, and hits the corner knees, covering for 2. Natalya powders to the floor. She and Nakamura huddle up a banks goes for a suicide dive, Nakamura catches her and puts her on the apron, She gets pissed and dives off the apron onto Natalya. Back in and Natalya hits a lariat, covering for 2. Natalya works a sleeper as Sami & Becky watch on from backstage on laptops. Natalya keeps things grounded, banks escapes and looks for a tag, but Natalya hits a Michinoku driver for 2. Natalya now works an abdominal stretch, but Banks fights out and tries for a tag, hits an enziguri and Balor and Nakamura are in. Balor runs wild, lays in chops and cuts off Nakamura with an enziguri and reverse DDT, covering for 2. Balor follows with chops, but Nakamura hits a knee and enziguri. More knees follow in the corner and Nakamura covers for 2. Nakamura hits a gourd buster, sets and Balor counters Kinshasa with a sling blade. The shotgun knees follow, Balor up top, and Natalya crotches him. Nakamura follows with Kinshasa and Banks makes the save. She and Natalya brawl to the floor, Nakamura charges and gets sent to the post. Banks tags in and attacks Natalya on the floor. Back in and Banks and Balor too sweet and send Nakamura to the floor. Banks statement on Natalya and she taps. Finn Balor & Sasha Banks defeated Shinsuke Nakamura & Natalya @ 12:49 via submission [***] This was a good match, as they played to the formula well and had an invested crowd. I think that the success of these matches will be on the personalities and crowd reactions that they can generate. The two teams worked well together, kept a good pace, had some good near falls and overall it was just entertaining.
– Here is the rest of the schedule…
* Next Week: The Miz and Asuka vs. Big E and Carmella
* Week 3: Braun Strowman and Alexa Bliss vs. Sami Zayn and Becky Lynch
* Week 4: Goldust and Alicia Fox vs. Jimmy Uso and Naomi
* Week 5: Elias and Bayley vs. Rusev and Lana
* Week 6: Apollo Crews and Nia Jax vs. Charlotte Flair and Bobby Roode
* Week 7: Finn Balor & Sasha Banks vs. Miz/Asuka or Big E/Carmella
* Week 8: Strowman/Bliss or Zayn/Lynch vs. Goldust/Fox or Uso/Naomi
* Week 9: Elias/Bayley or Rusev/Lana vs. Crews/Jax or Roode/Flair
* Week 10: Balor/Banks or Nakamura/Natalya or Miz/Asuka or Big E/Carmella vs. Strowman/Bliss or Zayn/Lynch or Goldust/Fox or Uso/Naomi
* Week 11: Elias/Bayley or Rusev/Lana or Crews/Nia or Roode/Flair vs. 2nd Chance Team
* Week 12: Finals
– End Scene.
– Thanks for reading.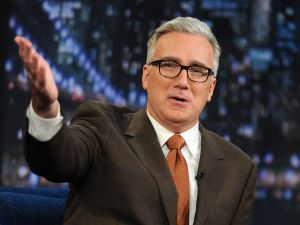 "Byyyyyyyyyyyyyyyyyyyyyye Felicia!"
7.0
The final score: review Good
The 411
Episode one of WWE Mixed Match Challenge was a good show, and proved that the concept may have some legs, especially in the limited 12-week format.
legend