Csonka's WWE Starrcade 2018 Special Review
November 25, 2018 | Posted by
Csonka's WWE Starrcade 2018 Special Review
Csonka's WWE Starrcade Special 2018 Review
OFFICIAL RESULTS
– Sasha Banks, Bayley, Ember Moon, & Dana Brooke defeated Nia Jax, Tamina, Alicia Fox, & Mickie James @ 6:50 via submission [**¾]
– US Title Match: Rey Mysterio defeated US Champion Shinsuke Nakamura @ 2:11 via DQ [NR]
– Rusev & Rey Mysterio defeated Miz & Nakamura @ 6:10 via pin [**½]
– Steel Cage Match: AJ Styles defeated Samoa Joe @ 11:58 via submission [***¼]
---
– Follow all of my reviews at this link.
– You can check out my top 49 matches of OCTOBER list at this link.
Elias Performs: Elias opens the show, playing us a tune. He promises us that this will get even better, and brings out Ric Flair. Commentary (Tom Phillips & Byron Saxton) hypes Flair's history at Starrcade. He's been dying to walk with Elias. Flair comments on the first Starrcade, and says he loves being with WWE. Elias asks the crowd to be silent so that they can sing. Nia Jax, Tamina, Alicia Fox, & Mickie James interrupt the festivities. They want to walk with Elias. Flair is happy women are here of course, and Elias wants them to sing together. Tamina wants no part of this as Elias sings. Flair struts as Fox "dances." Nia does horrible heel singing and the crowd boos her as she claims she nailed it. She claims she refused a record deal to sign with WWE. Elias tells her to shut up. He brings out Sasha Banks, Bayley, Ember Moon, & Dana Brooke to deal with them.
Nia Jax, Tamina, Alicia Fox, & Mickie James vs. Sasha Banks, Bayley, Ember Moon, & Dana Brooke: Moon and James to begin. They lock up, work into counters, and Moon escapes but eats kicks from Mickie. Moon battles back and hits the high cross for 2. Dana tags in and they suplex James and Dana covers for 2. The slam and cartwheel splash gets 2. Bayley tags in as James runs and hugs Tamina. Tamina in now, Bayley lays in strikes, but Tamina cuts her off. Bayley avoids a charge and hits a knee strike and then the stunner in the ropes. Jax tags in and they mow down Bayley and Jax covers for 2. She follows with head butts, James back in and chokes out Bayley and tags in Fox. Fox grounds things, and tags Jax back in. She grounds Bayley, talks trash, and Bayley fires back and fights off the heels and tags in Banks. Banks runs wild on Fox, hitting knee strikes and Tamina makes the save. Moon flies in with the eclipse, James takes her out as it breaks down. Bayley hits an elbow drop on Jax, and Banks gets the banks statement on Fox for the win. Sasha Banks, Bayley, Ember Moon, & Dana Brooke defeated Nia Jax, Tamina, Alicia Fox, & Mickie James @ 6:50 via submission [**¾] This was pretty good, better than the usual Raw match, and with a more invested crowd. The losing stretch was really fun.
– Joe cuts a promo on tonight's cage match; questioning what AJ Styles he will get tonight. Joe is such an amazing promo.
Miz TV: Miz welcomes us to his show and praises the history of Starrcade. He brings out Rey & Nakamura. Rey is out in a neck brace due to Orton's attack on Smackdown. They all have a seat and it's time for a pleasant conversation. Miz questions Rey about Orton's attack and why he's here tonight. Rey praises Starrcade as an event that holds a special place in his heart due to all the stars he saw wrestle here, including Flair, Sting, and Eddie Guerrero. It's important for him to make history here tonight and win the US Title. Miz stirs the pot, and Nakamura acts like he doesn't understand, and then says he knows about Starrcade and doesn't care about it or Rey. He enjoyed watching Orton beating down Rey. Rey gets pissed, and Miz claims Rey cost them their match at Survivor Series, but Rey says Miz was captain and he also got beat. Rey challenges Nakamura to get evil on him right here and now. Nakamura attacks Rey and beats him down.
US Champion Shinsuke Nakamura vs. Rey Mysterio : Nakamura beats Rey down, Rey gets a cradle, and Nakamura quickly cuts him off and delivers knee strikes. Rey fights back, and dumps Nakamura and then accidentally takes out Miz on the floor. Rey hits an enziguri and seated senton. He trips up Nakamura, and Miz pulls Rey to the floor and attacks for the DQ. Rey Mysterio defeated US Champion Shinsuke Nakamura @ 2:11 via DQ [NR] It was all a set up to Teddy Long this thing.
– Miz & Nakamura beat down Rey, but Rusev makes the save and clears the ring.
Rusev & Rey Mysterio vs. Miz & Nakamura: Rey and Rusev stop the heels from running and control for a bit until Nakamura cuts off Rey. He beats him down, Miz tags in and maintains control and mocks Rusev. Nakamura tags back in, distracts the ref, allowing Miz to beat down Rey. Back in and Nakamura covers for 2. Rey manages to fire back with kicks, hits an enziguri and tags in Rusev. Rusev runs wild on Miz, hits the spin kick but Miz avoids the machka kick, but Rusev hits a different kick and covers for 2. Rusev takes out Nakamura, but Miz hits the skull-crushing finale and Rey makes the save. Rey sends Miz into Nakamura's crotch, hits 619, and the machka kick finishes it. Rusev & Rey Mysterio defeated Miz & Nakamura @ 6:10 via pin [**½] This was a perfectly solid and fun tag to give the babyfaces the win and make the crowd happy.
AJ Styles vs. Samoa Joe: Joe attacks at the bell, beating down Styles. Styles slowly fires back, lays in leg kicks, and tries to slam Joe to the cage but Joe blocks that and lays in chops. Styles quickly hits the dropkick, and then works over Joe in the corner. Styles follows with more kicks, elbow strikes, and body kicks. Joe fights off a suplex, and hits a gut buster and then tosses Styles into the cage a few times. Joe then splashes Styles against the cage, and lays in jabs on Styles. Styles fires back but Joe turns him inside out with a back elbow strike. Joe now hits a slam and knee drop for 2. Joe now hits a corner charge and enziguri for 2. Joe tosses Styles into the cage again, charges but Styles moves and Joe crashes into the cage. Styles now lays in rights, a back fist and clothesline. The sliding forearm follows and Joe is down. Joe fights off ushigoroshi, but Styles hits the asai DDT for 2. Styles climbs, Joe grabs him but Styles kicks him away and flies back in but Joe catches him with an overhead belly to belly. They fight for the door, Styles hits a tornado DDT. Joe counters the clash, catapults Styles into the cage and hits the senton for 2. Joe teases the muscle buster, Styles fights it off and chop blocks the knee. Joe counters back with the STJoe, Joe is down favoring his knee and Styles rolls to the door. Joe tries to stop him, calf crusher by Styles, and Joe taps. AJ Styles defeated Samoa Joe @ 11:58 via submission [***¼] This was good, they got a lot out of playing the hits and doing enough without killing themselves without making it feel like a lackadaisical house show match. Styles winning made perfect sense since he's challenging for the title at TLC.
– Thanks for reading.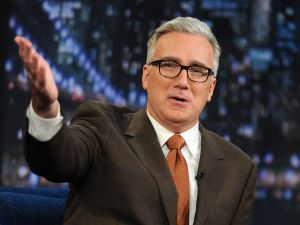 "Byyyyyyyyyyyyyye Felicia."
6.5
The final score: review Average
The 411
Going into this, I had no real expectations, since it was just a one-hour presentation of a WWE house show that just happened to have a name. It was a perfectly solid and even fun at times hour of TV. I also think that it can work more in the future, not all the time, but if you can lay out the occasional live event with interlocking segments as they did here, and add on a good main event, a one-hour special from time to time wouldn't be bad.
legend