WWE RAW & Smackdown Creative Teams Consolidated Under Bruce Prichard, Paul Heyman To Focus On His On-Camera Role, Vince McMahon Frustrated With Raw
June 11, 2020 | Posted by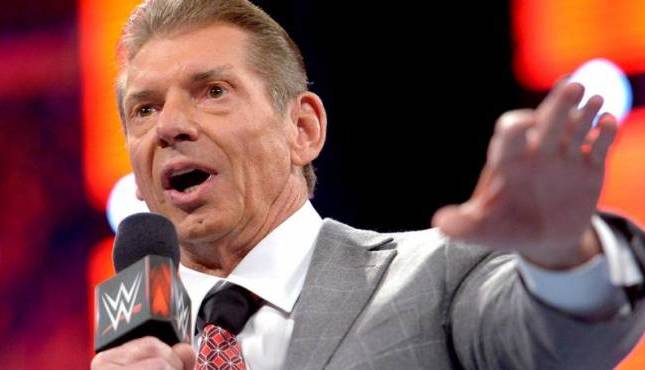 UPDATE 2: A new update on the consolidation of the creative teams suggests that Raw has been a "mess" backstage as of late. The site notes that the show has been changed up to the point when the show goes on the air, although it must be noted that this has not been an unheard of thing in the past. The update notes that Paul Heyman isn't entirely to blame but that he's taking the fall and a source said, "It couldn't continue like this."
Regarding the creative change, source indicates that RAW has been a mess lately. At times recently the show has changed up to the point of air. While the blame isn't solely on Heyman, he is the one taking the fall here. "It couldn't continue like this" was an exact quote I got.

— WrestleVotes (@WrestleVotes) June 12, 2020
UPDATE: More details are being reported about WWE's decision to consolidate the Raw and Smackdown creative teams, with Vince McMahon apparently being frustrated with Raw lately. PWInsider reports that one source said McMahon had been openly frustrated and "very upset" with the brand, which has been hit the heaviest in terms of ratings loss.
Raw has taken a 23% hit in the demo rating since the pandemic hit, and 20% in viewership, and has not been able to bounce back as of yet. The site notes that the plan was always to have Bruce Prichard become one of the top executives of the company when he returned in February of 2019, and there's no word as of yet as to whether the consolidation will lead to more cuts to the creative team. The company posted a job listing for Smackdown lead writer last week, a listing which is still available.
ORIGINAL: WWE is consolidating their Raw and Smackdown creative teams under Bruce Prichard, according to a statement by the company. The company sent 411 the following statement noting that Prichard will lead the writing process while Paul Heyman will concentrate on his on-camera role:
"In an effort to streamline our creative writing process for television, we have consolidated both teams from Raw and SmackDown into one group, led by Bruce Prichard. Paul Heyman will concentrate on his role as an in-ring performer."
Heyman has been the Executive Director of Raw since June of 2019. He was originally opposite Eric Bischoff, who was Executive Director on Smackdown. Both men were announced at the time as "oversee[ing] the creative development of WWE's flagship programming and ensure integration across all platforms and lines of business." Bischoff was released by WWE and replaced by Prichard in October of last year.