411's Ultimate Fighter 26: Alvarez vs. Gaethje Report 9.13.17
September 13, 2017 | Posted by
The Ultimate Fighter 26: Alvarez vs. Gaethje – EPISODE THREE (Time to Shine)
INTRODUCTION: The Ultimate Fighter 26 will see 16 women's flyweights descend on the Las Vegas desert in hopes of becoming the first female 125-pound champion in UFC history (and of course they get a contract). Coaches Eddie Alvarez and Justin Gaethje put the contestants through a grueling tryout prior to selecting their teams. LAST WEEK, #4. DeAnna Bennett (8-3) defeated#13. Karine Gevorgyan (3-2) via RD1 TKO while Emily Whitmore suffered a rib injury, which could take her our of the competition. THIS WEEK, #6. Montana Stewart (7-4) faces #11. Ariel Beck (4-4); the teams step away from the TUF gym to train at the new UFC Performance Institute and one of the fighters has an emotional breakdown during practice. Then, it's the third preliminary fight with a spot in the quarterfinals on the line.
– You can read last week's report here.
– We start out with fight prep for Montana Stewart. She's 22, is a mother, has a wrestling background and is comfortable with her striking game. She got into MMA through BJJ. Gaethje feels Stewart is the better fighter, Stewart trained with Beck previously and while Beck is good, she feels she's the more technically sound fighter.
– Dana takes the fighters to the new UFC Performance Institute. Alvarez Gaethje say that the ladies are so lucky to get the chance to have access to the facility. They didn't spend a lot of TV time there, but the facility looks amazing.
– We see Ariel Beck train, but she's having a bad day and has a panic attack. Lauren Murphy gives her a pep talk and tells her not to be a shamed of herself, they are women and sometimes they just need to cry to relive whatever stress is on them. Alvarez eventually realizes she's not working out, and goes to check on her. He admits that he was going to be a dick about it until he discovers the situation. Alvarez assures her what they do for a living is not normal, and the stress gets to everyone. Fighters tend to keep to themselves and don't share emotions. Alvarez says he understand after being KO'd by McGregor in front of millions; it was his worst nightmare come to life. Alvarez says the feelings are normal, and he wants to slowly get her moving and back to action and working out.
– Back at the UFC Performance Institute, we see Emily Whitmore getting examined and then she undergoes some various treatments. She has cartilage damage, and Whitmore feels great after treatment.
– We see Ariel Beck train for real his time. Beck wants to keep distance and keep the fight on the feet against Stewart. Alvarez feels she'll bring the fight. Dana says Beck is 4-4, but has good striking, due to her experience boxing. Beck works one on one with Beck, and feels Stewart is very one-dimensional.
– Gaethje is taking the ladies out bowling, so the get all dolled up. He's offering money for the best scores. Whitmore didn't bowl, due to her injury.
– Beck talks about growing up on a ranch, which made her tough. We get home video of Beck on the ranch in Montana. A buffalo makes a cameo as we see where she grew up. Ranch life was hard, an all day job. Her boyfriend is her coach and is her everything. She'd like to stay there and become a big name out of the area.
– Stewart speaks to the house about her 6-year old daughter, who she describes as her everything. Her daughter gave her purpose. The father is out of the picture and her parents helped her stay on her feet and raise her daughter. Her daughter started BJJ and wrestling at 4 and won a state tournament already.
– WEIGH-INS: Stewart (125), Beck (125.75).
– FIGHT DAY: The ladies arrive at the gym and go through their pre-fight warm-ups. Stewart would love a knockout, but just wants to have her hand raised and make her daughter proud.
#6. Montana Stewart (7-4) vs. #11. Ariel Beck (4-4): ROUND ONE: Stewart has the experience advantage, she's also an inch taller and will enjoy a 3.75-inch reach advantage. The touch and trade right away. Stewart pops a few good jabs, while Beck lands leg kicks. They trade and clinch, Beck lands knees and they separate. Stewart's striking is wilder, but she's landing well early on and drags beck down into half guard. Stewart keeps landing short strikes as she transitions to side control. She works for a guillotine, transitions to a darce choke and Beck taps. She immediately asks for a bonus. OFFICIAL RESULT: Montana Stewart via RD1 submission
– It's 2-1 Gaethje after three fights.
– Three fights, three first round finishes.. I like this.
– Montana Stewart is thrilled with her win and feels primed to go all the way. Alvarez tells Beck not to apologize for losing because she fought hard. She's an emotional mess right now, just devastated that she lost.
– NEXT WEEK: #3. Lauren Murphy (9-3) faces #14. Nicco Montano (3-2); Lauren Murphy opens up about her troubled past while Nicco Montano teaches the house about her Navajo heritage.
Team Alvarez
* #2 Barb Honchak (10-2)
* #3. Lauren Murphy (9-3)
* #4. DeAnna Bennett (8-3, 1-0 TUF)
* #7. Melinda Fabian (4-3-1)
* #9. Christina Marks (8-8)
* #11. Ariel Beck (4-4, 0-1 TUF)
* #12. Sijara Eubanks (2-2)
* #16. Shana Dobson (2-1 MMA, 0-1 TUF)
Team Gaethje
* #1. Roxanne Modafferi (21-13 MMA, 1-0 TUF)
* #5. Maia Stevenson (6-4)
* #6. Montana Stewart (7-4, 1-0 TUF)
* #8. Emily Whitmire (2-1)
* #10. Rachael Ostovich (3-3)
* #13. Karine Gevorgyan (3-2, 0-1 TUF)
* #14. Nicco Montano (3-2)
* #15. Gillian Robertson (3-2)
– End scene.
– Thanks for reading.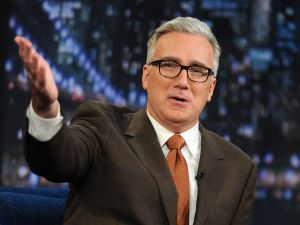 "Byyyyyyyyyyyyyyyyyyyyyye Felicia!"