Csonka: 5 Who Need to Thrive in The NJPW G1 27
July 16, 2017 | Posted by
– Welcome back to column time with Larry. Today's column is all about the 2017 G1 Climax. This year's tournament includes: Hiroshi Tanahashi, Togi Makabe, Michael Elgin, Kazuchika Okada, Hirooki Goto, Tomohiro Ishii, Toru Yano, YOSHI-HASHI, Kenny Omega, Bad Luck Fale, Tama Tonga, Tetsuya Naito, SANADA, EVIL, Satoshi Kojima, Yuji Nagata, Juice Robinson, Minoru Suzuki, Zack Sabre Jr, Kota Ibushi. As usual, I am beyond hyped for the tournament, but taking a look at the participants, I do feel that there are some men that do need to have great tournaments; they need to do more than survive, they need to thrive for various reasons. I hope that you enjoy, and feel free to share your thoughts. It's wrestling, we love it and will disagree. The only rules are "have a take, be respectful of other's opinions and don't be a dick."
Kota Ibushi: There's no doubt that Kota Ibushi is an extremely gifted performer, but he certainly marches to the beat of his own drum. After being one of if not the MVP of the WWE Cruiserweight Classic, Ibushi stunned many by turning down multiple WWE offers, returning to Japan to work smaller shows and to become Tiger Mask W. But even as Tiger Mask W, he's had good matches, looks to be having a blast and even had an awesome match with Okada under the hood. Ibushi confuses many fans; some feel he's not dedicated enough and some feel that the risks he takes are going to break him down sooner or later. Getting a spot in the G1 and competing as himself shows that NJPW is still all in on Ibushi, and gives him the chance to shine in what Is traditionally the best tournament in wrestling. If Ibushi is motivated, and I feel he will be because he is doing what he wants, and taps into that rhythm he found in the CWC, I have no doubt that considering the block he's in (with Hiroshi Tanahashi, Togi Makabe. Tomohiro Ishii, Hirooki Goto, YOSHI-HASHI, Bad Luck Fale, Yuji Nagata, Zack Sabre Jr., and Tetsuya Naito), he certainly has a chance to walk away as the G1 MVP. I am excited to see Ibushi against Tanahashi, Ishii, Nagata, Naito and Sabre as they all have potential to be absolutely great. Ibushi's decisions, which appear odd to many that don't understand him, have landed him exactly where he wants to be and he has a chance to make a deep run and even possibly make the finals against old friend and rival, Kenny Omega. The G1 is the perfect setting to silence any doubters left.
Satoshi Kojima & Yuji Nagata: Satoshi Kojima & Yuji Nagata are not only legends in the world of NJPW, but are certified legends in the whole world of wrestling. The New Japan Dads (Kojima 46 & Nagata 49) have taken a new role in the company, and that is to secure the company's future by building the next generation of talent. They work the undercard tags, they work the Lion's Gate events and are not only hands on with developing the talent on a consistent basis in the ring, but Nagata is also working as a trainer for NJPW. But while they have been "downgraded" to the mid-card tags, they have also been kept strong with good win/loss records and even a title win here and there. Nagata had a short run with the NEVER title in 2016, working a really fun feud with Shibata that led to Shibata's redemption and acceptance by the group of New Japan Dads. Kojima and Tenzan had a short tag title run this year. The New Japan Dads are highly respected and in many ways have nothing left to prove, but some are confused by their inclusion in the G1. Word is that this is the last stand for these legends, and that this will be their final G1. The Dads will work hard, they will put people over, also pick up some feel good wins and likely each have at least one great match. It's their last chance to show those that don't understand their importance why they are so respected and why they have more than earned this last G1 run.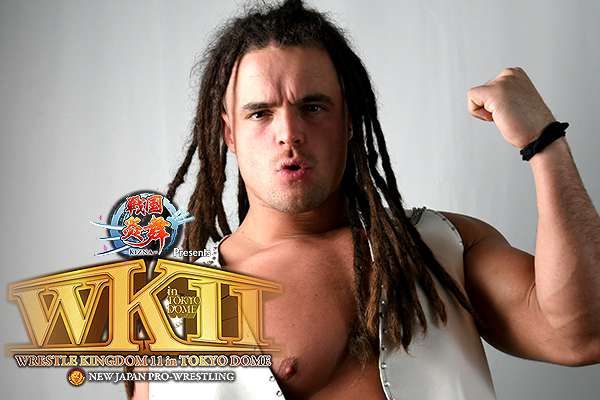 Juice Robinson: Juice Robinson has had a hell of a 2017, and I think you can make the case that he is one of if not the most improved performer of the year. The rise of the former CJ Parker has been a ton of fun to see, he came from the bottom, as a guy that just didn't seem to fit in the beginning and just kept on the grind, worked hard and slowly won the crowds over. He then got aligned with Tanahashi (Tanahashi & Friends 4 Life) and then when Elgin went down with his orbital bone fracture, that led to a run with Tanahashi in the World Tag League, he grew as a performer, and was trusted enough to be Cody's debut opponent at WrestleKingdom, their biggest event of the year. His improvement has been easy to see, and a man who once looked completely expendable and who I had no time for, kept working hard and earned a title match against then NEVER Openweight Champion Hirooki Goto. Robinson stepped up and had his best singles match to date, coming close, but ultimately losing. But in the loss showed that he could step up. The Cody match showed that he was reliable, the Goto match showed that he could step up to the next level and then he got the feud and title match against Naito. The Naito match was even better than the Goto match, and showed that Robinson had even more potential than most thought. Once the Naito match was over, I said that I felt Robinson had not only proven himself to fans and management, but that he had earned a shot in the G1. When you take into consideration the losses of Honma & Shibata in this year's tournament, two men that were not only consistent performers but also could be counted on for great matches, they needed replaced and replaced with someone younger and with a lot of upside. That is Juice Robinson. At 28, he has a lot of years ahead of him and a lot of time to grow as performer. The G1 is not only an opportunity for Robinson to continue to improve, but many times the G1 is a coming out party for younger performers like a SANADA and now Juice Robinson now gets that chance. The chance to shine the chance to thrive and the chance to prove to all of the doubters that he belongs. I am extremely excited to see him get the chance, and hope he makes the most of it.
Zack Zabre Jr.: I find Zack Zabre Jr. to be a very interesting case; when the rumors of him to NJPW started, many were excited and I was one of them. And then he debuted and joined Suzuki-gun, and many groaned at the news and I was one of them. He doesn't come across as a natural pick for the stable, but I was completely cool with it for the simple fact that it got him in the door. And once some got past the Suzuki-gun deal, the BOTSJ announcement was made. For some reason, people were surprised when he was excluded and the news cane that Sabre was to be classified a heavyweight. With TAKA, Desperado, Taichi, & Kanemaru all juniors and all part of Suzuki-gun, they needed another heavyweight. On top of that, with the great talent they brought in for the BOTSJ, they didn't need Sabre. Sabre isn't pigeonholed as a junior, cruiser or "tiny lad" anywhere else in the world he works, he just Zack Zabre Jr, technical wizard that wins belts everywhere he goes. To me, Sabre is a fresh face to the heavyweight scene, and will also provide a lot of fresh matches and stylistic changes to the overall heavyweight scene. The decision to make him a heavyweight also allowed for a guy like Scurll to get in to the BOTSJ and make a big name for himself. Unfortunately, some only see Sabre as a lanky and or scrawny little dude, which is why I think he needs to not only deliver but to knock it out of the park. Sabre has a lot of doubters, ones that just do not see him as a heavyweight, and the G1 is the perfect place to change minds and show what many already know and that is the fact that Sabre can work with any one of any size in almost any style.
– End scene.
– Thanks for reading.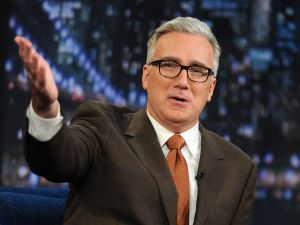 "Byyyyyyyyyyyyyyyyyyyyyye Felicia!"