Csonka Breaks Down The Return of The NJPW Young Lions Cup
October 11, 2017 | Posted by
Welcome back to column time with Larry. Today's column is all about fun; today I want to talk about the return of NJPW Young Lions Cup. One of the things I love about covering NJPW is watching and tracking the growth of the young lions. While they are often a fun part of the undercards, the other thing that has also been really fun are the Lion's Gate events. The Lion's Gate project is a series of shows for the young lions of NJPW to gain experience. NJPW previously worked with NOAH on these shows, but with that relationship ending, they will work with AJPW, K-Dojo and other promotions; it's a very bare bones set up but they make for fun and different shows. The NJPW young lions are the guys working most of the matches on the shows, but the guests have also proven to be very fun. It's also a place for Nagata, Nakanishi, Tenzan, HASHI, and Kojima to appear, add some name value and work with the youngsters.
Some of the young lions have shown great potential and have become very popular. And with the Lion's Gate shows becoming more popular, there had been rumors that the Young Lions Cup was returning. This will be the first Young Lions Cup since 2005, which was won by a young Hirooki Goto. Other winners include Keiichi Yamada (Jushin Thunder Liger), Masahiro Chono, Hiroyoshi Tenzan, Satoshi Kojima, Manabu Nakanishi, and Ryusuke Taguchi. The return on the cup is being called the Kotetsu Yamamoto Memorial Young Lions Cup, Yamamoto who was a longtime trainer in the New Japan Dojo after retiring from active competition in 1980. The tournament will be a round-robin tournament, similar to the BOTSJ or G1, but with just six competitors: Ren Narita, Tetsuhiro Yagi, Katsuya Kitamura, Tomoyuki Oka, Hirai Kawato and Shota Umino.
The NJPW roster is amazingly stacked, besides the top stars, the great juniors, the New Japan dads; you have guys like Trent, Juice, David Finlay, Jay White, Roppongi 3K (Sho Tanka & Yohei Komatsu) and then the newest collection of young lions in development. It's a great time to follow the product. Lets have fun today talking about something we love. Remember, your comments are always welcomed. I hope that you enjoy, and feel free to share your thoughts. It's wrestling, we love it and will disagree. The only rules are "have a take, be respectful of other's opinions and don't be a dick."
6. Ren Narita: Narita is 20-years old and the youngest member of the NJPW roster; in many ways he's the runt of the litter. He's been training for a year and is the least experienced of the bunch working under 10-matches so far. It's extremely difficult to judge his potential with such a small sample size, but he works hard and appears eager to improve. Out of the six competitors in the cup, he's at the bottom of the pecking order.
5. Tetsuhiro Yagi: Next up is 25-year old Tetsuhiro Yagi, a former baseball player that debuted in April. Yagi has only worked around 30-matches so far, and has been paired a lot with Umino, working several time limit draws. NJPW tends to pair off the lions (Sho Tanka & Yohei Komatsu, David Finlay & Jay White) to give them an early rival. I feel that he's shown good potential so far, especially considering his lack of experience.
4. Shota Umino: Umino is also 20-years old, and is the son of NJPW referee Red Shoes. He has more experience than the previous two, working around 50 matches so far. As mentioned above, he and Yagi have been paired off a lot, which happens as the lions develop, as it gives them a rival to play off of. I really like Umino; he shows great babyface fire and a great in ring presence for such little experience. I think Umino may be the dark horse here to have some surprisingly good performances.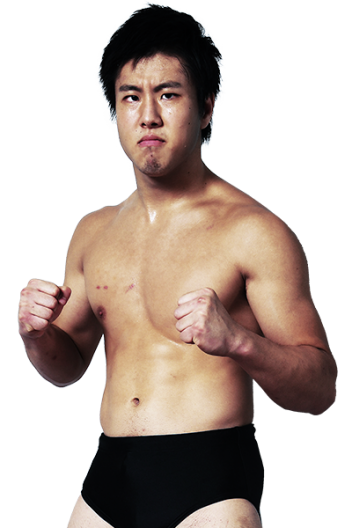 3. Hirai Kawato: Kawato is also 20-years old, and joined NJPW right out of high school. He's been working since January of 2016, and has been an absolute workhorse, putting in almost 150 matches. He is by far my favorite young lion right now, and has done a great job of connecting with the NJPW audience. Just watch him on some of the undercard tags in Korakuen Hall, the crowds absolutely love him and react to him like a star when he works a hot tag, actually believing in his near falls on stars, even when they know he's a young lion and isn't going to win. I highly doubt that Kawato can win this, but I do feel that he will walk away as the MVP/best performer in the tournament.
2. Tomoyuki Oka: Tomoyuki Oka is 26-years old, a former amateur wrestling champion and one of the chosen ones by the NJPW higher ups. The company has had him working with Yuji Nagata, with Nagata serving as a mentor of sorts. Like others, he and Katsuya Kitamura have been paired off in matches against each other and also as a tag team. Oka is around 90-matches deep into his career, and has become a really good in ring performer. The area he lacks in, in my opinion, is charisma and connecting with the crowds. He has time to develop that, and will get that time because the promotion sees a lot in him. He, along with Kitamura, are the favorites to win the cup.
1. Katsuya Kitamura: Finally we come to Katsuya Kitamura, 31-years old and a former amateur wrestling champion who is extremely jacked and looks like a beast. His amateur career was cut short after testing positive for steroids in 2011. He, along with sometimes rival and sometimes partner Oka is one of the chosen ones by the NJPW higher ups. He's worked just over 70-matches, looks great and connects well with the crowds as an absolute beast. With his look and age, he feels like the overall favorite to not only win the cup but to graduate from young lion status.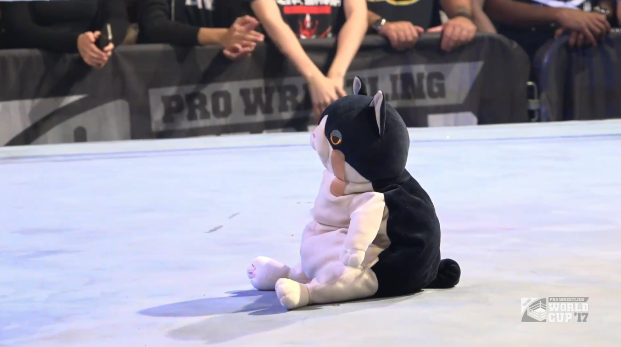 NOTABLE EXCLUSION: Daryl Takahashi: Young Daryl Takahashi being excluded from the Young Lions Cup is completely inexcusable. Gedo and NJPW as a whole should be ashamed as they have left out a young man who has been a vital part of the Los Ingobernables de Japon stable, and despite injury issues, recently completed an excursion to the UK and got married. He's a young man with a good head on his shoulders, and his priorities properly lined up. NJPW obviously fears putting a member of Los Ingobernables de Japon into the tournament, as they are afraid that they are taking over.
【Looks like you are having so much fun!】#髙橋ダリル#TakahashiDaryl#カレハシナナイエイエンノイノチ #D pic.twitter.com/ZTIEJJE4i0

— TIME BOMB 髙橋ヒロム (@TIMEBOMB1105) September 22, 2017
【Guess who's back】#66daysleft#D pic.twitter.com/kaf7XewRrv

— TIME BOMB 髙橋ヒロム (@TIMEBOMB1105) September 29, 2017
【I'm happy to announce the marriage of Daryl and Carol!】#57daysleft#髙橋ダリル#髙橋キャロル#TakahashiDaryl#TakahashiCarol#D pic.twitter.com/AdCCqaAYdE

— TIME BOMB 髙橋ヒロム (@TIMEBOMB1105) October 7, 2017
– The first three matches take place at Lion's Gate 8 on October 12th, and they are:
* Kawato vs. Narita – Winner: Kawato
* Kitamura vs. Yagi – Winner: Kitamura
* Umino vs. Oka – Winner: Umino (I think we get a nearly upset here)
– End scene.
– Thanks for reading.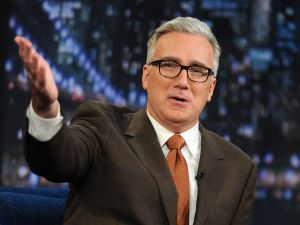 "Byyyyyyyyyyyyyyyyyyyyyye Felicia!"