Csonka Reviews NJPW's King of Pro Wrestling 2014
October 14, 2014 | Posted by
Csonka Reviews NJPW's King of Pro Wrestling 2014
Introduction
As a reminder, this will not be another traditional recap, but instead it will be a mash up of the Rs, Instant Analysis and my usual Twitter ramblings I would do during the shows; completely uncensored and as the ideas flow unfiltered to the old keyboard. Remember, this is a review; and I am here to review the show. As always, I encourage discussion and even disagreement, just do so in a respectful manner. I will be doing the review for Raw and most PPVs and iPPVs going forward.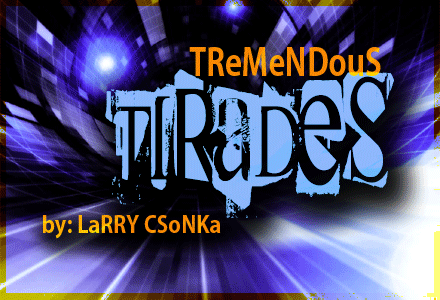 NJPW King of Pro Wrestling 2014
OFFICIAL RESULTS
1. Togi Makabe, Yuji Nagata, Tomoaki Honma & Kota Ibushi beat Karl Anderson, Doc Gallows, Bad Luck Fale & Tama Tonga (7:48) when Ibushi used a Phoenix splash on Tonga. [**½]
2. NWA World Jr. Heavyweight Title: Chase Owens NWA (c) beat BUSHI (7:02) with the Package Driver. [***]
3. NWA World Tag Team Title: Lance Archer & Davey Boy Smith Jr. beat Hiroyoshi Tenzan & Satoshi Kojima (c) (11:22) when Archer used the Killer bomb on Kojima to become the 76th champions. [***]
4. Toru Yano & Kazushi Sakuraba beat Minoru Suzuki & Takashi Iizuka (5:30) when Yano used the Akakiri on Iizuka. [**]
5. IWGP Jr. Heavyweight Tag Team Title – 3WAY Match: KUSHIDA & Alex Shelley (c) beat Matt Jackson & Nick Jackson and Rocky Romero & Alex Koslov (18:56) when KUSHIDA used a horizontal cradle on Koslov (3rd defense). [****]
6. IWGP Jr. Heavyweight Title: Ryusuke Taguchi (c) beat El Desperado (12:12) with an ankle hold (1st defense). [**½]
7. NEVER Openweight Title: Tomohiro Ishii beat Yujiro Takahashi (c) (17:48) with a brainbuster to become the 5th champion. [****]
8. Hirooki Goto & Katsuyori Shibata beat Shinsuke Nakamura & YOSHI-HASHI (13:49) when Shibata used a PK on YOSHI-HASHI. [***]
9. Tokyo Dome IWGP Heavyweight Title #1 Contender Match: Kazuchika Okada beat Tetsuya Naito (19:17) with the Rainmaker. [****¼]
10. IWGP Heavyweight Title: Hiroshi Tanahashi beat AJ Styles (c) (27:04) with the High Fly Flow to become the 61st champion. [****¼]
---
Tama Tonga, Karl Anderson, Doc Gallows and Bad Luck Fale vs. Tomoaki Honma, Kota Ibushi, Togi Makabe and Yuji Nagata: This was an solid opening tag team match. The overall work was solid, but nothing to light your world on fire. They worked a very basic tag team formula, but with the match being so short, I would have liked to see some more urgency and a faster pace overall worked. But this was a fine way to kick off the show.
NWA Jr. Heavyweight Championship: Chase Owens © vs. Bushi: BRUCE THARPE IS BACK BABY! I love that wacky bastard, I really do. This was an easy step up from the opener, with Owens really doing well for himself. Bushi is usually fun and they worked well together. Owens is a step up from the other NWA guys previously used, and I agree with TJ that Owens would be a fine addition to next year's Best of the Super juniors. Post match they called out Liger to set up a title match with Owens. An overall good match and post match segment.
NWA Tag Team Championship: Tencozy © vs. Killer Elite Squad: The quality was similar to the last match, which again is a good thing after the acceptable opening match. I really like the Killer Elite Squad, and feel that they can be used more in NJPW because they work hard and can work with about anyone. Kojima accidentally gave Tenzan a lariat, which ended up leading to the finish and new champions. Kojima and Tenzan had words post match, shoved each other and left separately.
Minoru Suzuki and Takashi Iizuka vs. Kazushi Sakuraba and Toru Yano: I feel as if I have been watching these guys on a loop for 10-years, and that is not a good thing. It was short, and the post match was used to se up Suzuki vs. Sakuraba at the dome in some fashion. That is all well and good, and I do not need to see these guys tag anymore. Ever. Again.
IWGP Jr. Tag Team Championship: Timesplitters © vs. Forever Hooligans vs. The Young Bucks: Outside of Kozlov nearly breaking his leg on a dive when he got caught in the ropes, this was a tremendous match. This was a great display of junior's action, and was nearly 19-minutes of non-stop, kick ass wrestling from all involved. The only real criticism is that the heat on Shelley felt as if it lasted way too long. Cut that down a bit and this is even better. All of these men are great, and this is pretty much what I expected from the match and I mean that in the best way possible.
IWGP Jr. Heavyweight Championship: Ryusuke Taguchi © vs. Desperado: The show took a drop in quality with this match, and overall left me disappointed. I love junior's action, and always look forward to them, but this did not click with me. Taguchi looked uninspired and Desperado is hit and miss, and on this show, he was a miss. I never felt that the match got going, and it never felt as if they were on the same page. Taguchi retains, and got beat down post match by TAKA and Taichi, which looks to set up the next big match. Overall I am not that excited about that or with the match. It wasn't bad, but it just did not deliver, and after the previous match came off as a huge disappointment if you're a fan of junior's action.
NEVER Championship: Yujiro Takahashi © vs. Tomohiro Ishii: We had our second title change of the evening as Ishii regained the NEVER Title from Takahashi. After a slow beginning, they really clicked into that next gear and delivered a well-worked and exciting second half of the match. Ishii played the underdog baby face well, and while I have been critical of Takahashi, he more than held up his end of things and made me want to see more of him going forward. After the disappointment of the previous match, the show got back on track here.
Katsuyori Shibata and Hirooki Goto vs. Yoshi Hashi and Shinsuke Nakamura: This was a fine tag team match, good work and action overall. The real goal was to set up another match for the dome, which is Shibata and Nakamura for the IWGP IC Title. I am perfectly fine with the way they did it and the match, as it should be awesome. The match quality here is good, and again we're setting up for the dome show in January, which is the goal.
#1 Contender's Match: Kazuchika Okada vs. Tetsuya Naito: Okada was defending the title shot he won at the G1 here, and if he won he was once again heading to the dome show for an IWGP Title match. Much like the NEVER title match, we had a slow beginning here, but this one felt more deliberate that slow, almost teasing as if they were going to go really long. They worked into a tremendous second half, I felt they gave Naito enough to make it believable that he could win, which is also important. Okada retains his title shot, and will head to the dome to challenge for the IWGP Title. I am cool with this because Okada is awesome.
IWGP Heavyweight Championship: AJ Styles © vs. Hiroshi Tanahashi: AJ Styles and Hiroshi Tanahashi are two of the very best wrestlers in the world at this time, I expected a damn good match and that is what I got. They work well together, and the match had a great big time feel. They tried to telegraph a fuck finish with Jarrett being out there, and they looked to do that, but Naofumi Yamamoto (the former Yoshi Tatsu) made his return to run off Jeff Jarrett. Hiroshi Tanahashi finally hit two high fly flows and defeated Styles to win the title, which I was not expecting. I was honestly expecting a fuck finish to set up Tanahashi and Jarrett at the dome. I didn't want that, I just expected it. Tanahashi now holds the record for most IWGP Title wins, defenses and total days holding that title. I am really torn on the title change here. On one hand, Tanahashi is the guy, and I think that he vs. Okada is the safe main event for the fact that they constantly deliver classic matches and will draw. But at the same time, I feel that the story of Styles winning the title from Okada, him having to win the G1 to get the title shot and defending it all the way to the Styles rematch was a great story and they have also delivered great matches. But Jado and Gedo have been booking the best product the past few years, and I honestly have a lot of faith in them, way more faith than I have in any other bookers today, so I am willing to roll with this.
End scene.
Thanks for reading.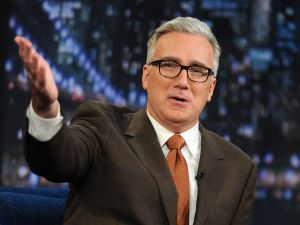 "Byyyyyyyyyyyyyyyyyyyyyye Felicia!"
8.5
The final score: review Very Good
The 411
This show was designed to get things set for the dome shot on January 4th, and with that being the case many felt that the show would be something that you could skip. Well that was not the case as this was a newsworthy event. We had title changes, including the big belt changing hands to Tanahashi to set up another match with Okada. As discussed above, I was surprised and a bit disappointed, but I understand the move. But they did some good work setting up the dome show (Okada vs. Tanahashi, Shibata vs. Nakamura, Taichi vs. Taguchi, Owens vs. Liger, Kojima vs. Tenzan and Sakuraba vs. Suzuki in some form). Overall we had some damn fine wrestling on top of the set up that they did for the dome and I felt as if this was mission accomplished because that's what the show was designed to do.
legend