Csonka Reviews This Week's GFW Xplosion Matches
August 23, 2017 | Posted by
Csonka Reviews This Week's GFW Xplosion Matches
Csonka Reviews This Week's GFW Xplosion Matches
OFFICIAL RESULTS
– KM defeated Joe Coleman @ 6:55 via pin [*]
– Mahabali Shera defeated QT Marshall @ 3:40 via pin [**]
– Marshe Rockett defeated Chris Silvio @ 5:00 via pin [**½]
– Mahabali Shera defeated Jon Bolen @ 5:25 via pin [**]
---
– Follow all of my reviews at this link.
– You can follow all of my free match reviews at this link.
KM w/Sienna vs. Joe Coleman: Coleman (working since 2011, 213 matches under his belt) carries a giant tub of protein shake mix to the ring and looks like Eli drake's younger brother, wearing big brother's hand me downs. KM plays bully right away, making easy work of Coleman early on and not allowing him to get anything substantial in terms of offense. KM tosses him to the floor, but just rolls him back in; the slingshot splash follows. KM then slows things down even more, working a neck crank. KM works slow offense, yelling a lot, and nothing he does is interesting. Coleman tries to fight back, but is immediately cut off. We now we get a chinlock, and somehow this has gotten slower. Coleman again tries to fight back, lands some strikes, a dropkick and a code breaker. Coleman does pushups and chokes out KM; the final cut hits for 2. KM hits an inverted pump handle slam for the win. KM defeated Joe Coleman @ 6:55 via pin [*] This was nothing more than an extended squash, which would have been fine if KM would have shown off some power moves and looked like a bad ass. Instead he worked a lethargic pace (like he was pacing himself for a 20-minute match), yelling a lot and doing nothing interesting. It wasn't bad, just painfully boring.
QT Marshall vs. Mahabali Shera: Marshall is a former ROH regular, who has also done enhancement work on NXT. He's been working 13-years with 210 matches under his belt. Marshall looks to outwrestle Shera to begin. Shera cuts him off, going to the power game and hitting repeated slams. Marshall lands strikes, a kick and back elbow off the ropes for 2. Shera looks to battle back, but runs into a dropkick for 2. Shera then turns Marshall inside out with a lariat, and follows with a double axe handle strikes and hits another lariat; the sky high finishes it. Mahabali Shera defeated QT Marshall @ 3:40 via pin [**] This was a short and perfectly acceptable outing here. Shera has slowly shown signs of improvement this year, but just doesn't get to work enough to really make it matter.
Marshe Rockett vs. Chris Silvio: Silvio started his training in 2001, and has 248 matches under his belt. Rockett is a guy the company signed and many had high hopes for, but has only been used sporadically. Rockett takes control right away, talking a lot of sit but Silvio battles back, laying in strikes and sending Rockett to the floor and following with a RANA. Silvio is dressed like Jackie Earle Haley Dukes character in Semi Pro for this match. Back in and Rockett cuts him off with the big boot to the floor. Rockett celebrates, and then hits a dropkick. Silvio tries to fire back, but gets leveled with a clothesline. Rockett misses the boot, gets crotched and Silvio fires back with rights. The knee strike follows, and then hits a corner ass attack. The springboard cutter connected for the double down, before covering for 2. Silvio up top, and takes too long and misses the leg drop. Rockett hit the powerslam and leg lariat to pick up the win. Marshe Rockett defeated Chris Silvio @ 5:00 via pin [**½] This was an average match overall, but the best of the three so far. They had some good energy going, and honestly with a few more minutes, could have ended up having a good match.
Jon Bolen vs. Shera: Jon Bolen stared working in 2004, was trained by Scott D'Amore and is a veteran of 259 matches. He's 0-2 in GFW action, losing to EC3 & Alberto El Patron. Bolen attacks at the bell, laying in strikes but Shera battles back and slams him to the buckles. Bolen cuts him off, posting his shoulder and following with a clothesline for 2. Bolen works over the shoulder of Shera, and then rakes the eyes. Shera hits a desperation spinebuster, but Bolen rolls to the floor and then stuns Shera off the ropes. Bolen then hits a spear from the second rope, covering for 2. He lays the boots to Shera, but Shera lays in strikes and clotheslines. Another spinebuster follows, and then atomic drops. Shera lays in double axe handle smashes, and hits corner splashes. Bolen rakes the eyes again, but Shera sends him to the buckles, hits sky high and wins. Mahabali Shera defeated Jon Bolen @ 5:25 via pin [**] This was another solid little outing for Shera, that didn't go too long.
– Thanks to Cagematch for the match stats I used.
– End scene.
– Thanks for reading.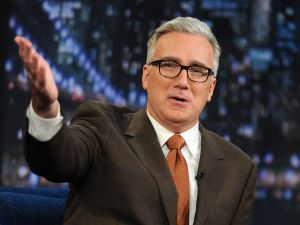 "Byyyyyyyyyyyyyyyyyyyyyye Felicia!"
4
The final score: review Poor
The 411
Not a good collection of matches this time around, as the US Xplosion matches have turned into squashes for the undercard guys not being used on Impact. On the surface that's not a bad idea, and is what a show like this can be used for, but they don't make for must see matches.
legend