Csonka's 2017 NXT Awards
January 25, 2018 | Posted by
WELCOME back to column time with Larry! Today, I am going to discuss and breakdown my 2017 NXT awards. WWE announced the categories, and it was one of those things that instantly sounded like a fun column to do. I hope that you enjoy today's column, and feel free to share your thoughts & picks. It's wrestling, we love it and will disagree. The only rules are, "have a take, be respectful of other's opinions and don't be a dick." Also, don't be afraid of sharing your picks, it makes the column even more fun. Have fun, and always, thanks for reading.
The categories for 2017's #NXTYearEndAwards have been REVEALED, including two brand new ones: Rivalry Of The Year and Future Star of NXT! #WWENXT pic.twitter.com/lAQvfpiOI4

— WWE NXT (@WWENXT) January 4, 2018
TAKEOVER OF THE YEAR (NXT TAKEOVER: Chicago [9.3]): The NXT Takeover specials delivered once again in a big way in 2017. I felt that they were all worth your time, and that some have taken them for granted, and almost try to find fault with them' in my opinion, no series of shows have delivered more in all of wrestling. At the end of the day, NXT Takeover: Chicago was my pick for the top Takeover of the year. The show featured a two good matches (Strong vs. Young & Asuka vs. Riott vs. Cross), a very good Roode vs. Itami match, an excellent AOP vs. DIY match and of course, the NXT & WWE match of the year, UK Champion Tyler Bate vs. Pete Dunne kicking all of the asses, and doing so in the second slot on the show. I'd call NXT Takeover: San Antonio second best.
NXT MATCH OF THE YEAR (WWE UK Title Match: Pete Dunne defeated Champion Tyler Bate @ 15:40 via pin [*****]): I loved every second of this. They took everything that they did in their UK tournament final match (which was excellent), streamlined it and made it even better in front of an absolutely insane crowd, great action and pacing with both men doing everything in their power to win; that felt really special. This was easily one of the best matches in NXT's history and a perfect example of what a sprint can be. These men are special talents. Easily WWE match of the year, and a must see match. This was not only the NXT match of the year but also the WWE match of the year.
NXT TAG TEAM OF THE YEAR (DIY): Similar to what I will be writing about Johnny Gargano later on, Champions DIY (Tommaso Ciampa & Johnny Gargano) was the glue that held the NXT tag team together in 2017. They were involved in most of the best NXT tag matches, were instrumental in helping the Authors of Pain grow as a young tag team, and the Ciampa turn on Gargano is the most talked about and remembered NXT angle of the year as people are anticipating Ciampa's return from injury so that he and Gargano can properly continue on with and finish their feud which got sidetracked due to injury.
NXT BREAKOUT STAR OF THE YEAR (ANDRADE CIEN ALMAS): When I think about breakout star, I think about someone that greatly improved their position and perception from the beginning of the year. As a CMLL & NJPW star, and one of the founding members of the Los Ingobernables, La Sombra was a performer I greatly enjoyed. But his early run in NXT was really rough, because as Andrade "Cien" Almas, he looked lost at times, had no confidence, and part of that is because he wasn't sure what "Andrade "Cien" Almas" was, and he wasn't alone. Early on, I had no clue what the hell he was supposed to be. He had a hat, suspenders, and had fine matches, but seemingly everything that made him a star as La Sombra was just not there. There were rumors that he wanted to go back to Mexico or that WWE was disappointed and considering releasing him. But it was the introduction of Zelina Vega that that was the stabilizing force for Almas. With Vega as a mouthpiece, Almas didn't have to worry about promos; he just had to focus on his matches and in ring presentation of his character. It was the perfect pairing, and really turned out his NXT run. Almas had great matches with Strong & Gargano on his way to winning the NXT title. Going from a guy that the company and fans had high hopes for, but was just sort of existing, to NXT champion and feeling like the star he was destined to be is why he became my breakout star of the year for NXT.
NXT FEMALE COMPETITOR OF THE YEAR (ASUKA): In late 2015, no one was ready for Asuka. In all of 2016, no one was ready for Asuka. Through August of 2017, no one was ready for Asuka. Asuka ran wild through NXT for over 500 days as champion, dominating the division, and while some came close to figuring out the puzzle that was Asuka, she always won, always retained and without question, made the division hers. She relinquished the title, undefeated, and was promoted to the Raw brand shortly after. No one was ready for Asuka, and no one else is ready for this award until 2018.
FUTURE STAR OF NXT (BIANCA BELAIR): Bianca Belair, age 28, is a WWE developmental talent and former CrossFit competitor and powerlifter. She's been working for around a year now and really had a breakout run in the Mae Young Classic. She had a solid match with Sage Beckett, and a VERY good match against eventual winner Kairi Sane, They gave Belair a ton in that match, she looked composed, look confident, had good control of the crowd and most importantly, looked as if she belonged in there with a more seasoned and experienced performer. She's a great athlete, has good charisma and just seems to "get it," and in my opinion, has future star written all over her and I think some of the other choices (like Kairi Sane) have the wheels in motion to be a star already, but Belair is a real choice for me because I am going just off of potential, and she certainly has it, and hasn't been featured on TV as of yet.
RIVALRY OF THE YEAR (DIY vs. AUTHORS of PAIN): I don't think that there were a lot of great rivalries overall in NXT or WWE in 2017, but if pressed to make a choice, I'd have to go with DIY vs. the Authors of Pain. The feud is a classic story, the hard working smaller babyfaces, working for their dream of success and having to overcome some monsters to do so. It was such a simple but well done feud, the smaller favorites that weren't supposed to make it trying to prove themselves over the dominating monsters. The Authors of Pain are young guys and still improving, but I'd argue that their improvement and overall elevation was largely due to working with DIY. Everyone knew DIY could go, but the feud also showed that the Authors of Pain could deliver on the big stage. The feud also led to and gave us the absolutely awesome Ciampa turn on Gargano, ending DIY, the feud and taking everyone in new directions.
* From NXT TakeOver: San Antonio – Champions DIY (Tommaso Ciampa & Johnny Gargano) vs. Authors of Pain [****]
* From NXT Takeover: Orlando – Champions The Authors of Pain vs. he Revival & DIY [****¼]
* From NXT Takeover: Chicago – Ladder Match: Champions The Authors of Pain vs. DIY [****½]
NXT MALE COMPETITOR OF THE YEAR AND OVERALL COMPETITOR OF THE YEAR (JOHNNY "WRESTLING" GARGANO): While Johnny Gargano didn't win any singles gold in 2017, he was the best in ring performer in NXT and you can even make a case for all of WWE. Once you take into account all of his top tier matches with DIY and add that in with all of his great singles efforts, it really feels like Johnny Gargano is the glue that held NXT together in 2017. Some of his top tier work on the NXT brand is listed below…
* From NXT TakeOver: San Antonio – Champions DIY (Tommaso Ciampa & Johnny Gargano) vs. Authors of Pain [****]
* From NXT TV 1.11.17 – Champions DIY (Gargano & Ciampa) vs. The Revival (Dash & Dawson) [****]
* From NXT TV 11.22.17 – Champion Pete Dunne defeated Johnny Gargano @ 9:20 via pin [****]
* From NXT Takeover: Orlando – Champions The Authors of Pain defeated the Revival & DIY @ 23:40 via pin [****¼]
* From NXT Takeover: Brooklyn III – Andrade "Cien" Almas defeated Johnny Gargano @ 13:25 via pin [****¼]
* From NXT TV 12.06.17 – NXT Title Contender's Match: Johnny Gargano defeated Kassius Ohno @ 11:45 via submission [****¼]
* From NXT Takeover: Chicago – NXT Tag Team Title Ladder Match: Champions The Authors of Pain defeated DIY @ 20:22 [****½]
A couple of years go I wrote a column titled, What's a Johnny Gargano & Why Should I Care?, detailing my personal journey as a Gargano fan and trying to relay to fans why they should give him a chance, including these words…
Johnny Gargano is an excellent pro wrestler. He's a small guy that can play the sympathetic babyface extremely well, and turn around and play the little weasel heel that you can hate equally as much. Johnny Gargano would be an asset to the WWE developmental program as a seasoned performer, as a man that has worked with great talent, as a man that can add depth to an NXT brand that wants to tour and as a man who has wrestled for 10-years that can help the next generation of talents. Will he make the main roster and find success? That I don't know, but I do know that he has all of the tools to do so. What's a Johnny Gargano and why should you care? He's a damn fine pro wrestler that has been one of the very best on the independent scene for the past three years and someone who I feel has earned a chance to show that he can make it in the big time. I wish him all of the luck in the world.
I stand by everything I have ever written about Gargano over the years, and I thank him for proving me right. What's a Johnny Gargano & Why Should YOU Care? He's Johnny FUCKING Wrestling, that's who…
– End scene.
– Thanks for reading.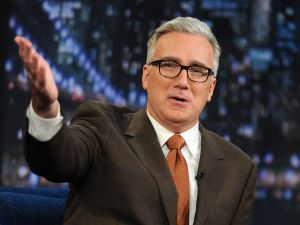 "Byyyyyyyyyyyyyyyyyyyyyye Felicia!"