Csonka's Evolve 54 Review 1.23.16
January 23, 2016 | Posted by
Csonka's Evolve 54 Review 1.23.16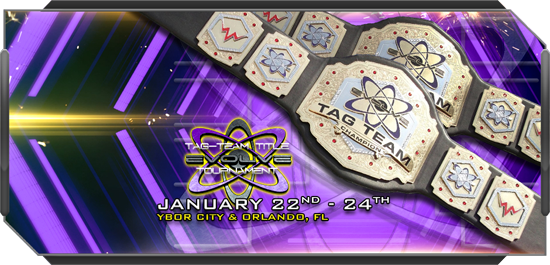 Csonka's Evolve 54 Review 1.23.16
OFFICIAL RESULTS
– 2nd Chance Tag Team Tournament First Round Match: Team Tremendous defeated The Premiere Athlete Brand @ via pin [***½]
– Style Battle Round Robin Tournament Match: Matt Riddle defeated Fred Yehi @ 6:01 via submission [***]
– Tomasso Ciampa defeated Ethan Page @ 17:45 via pin [**½]
– 2nd Chance Tag Team Tournament First Round Match: Catchpoint defeated Sami Callihan & Zack Sabre Jr. @ 17:23 via submission [***½]
– Style Battle Round Robin Tournament Match: Tracy Williams defeated Peter Kaasa @ 14:55 via submission [**½]
– EVOLVE Tag Team Title Tournament Semifinal Match: Drew Galloway & Johnny Gargano defeated The Bravado Brothers @ 19:15 via submission [***½]
– EVOLVE Tag Team Title Tournament Semifinal Match: Tommy End and Chris Hero defeated Roppongi Vice @ 28:35 via pin [****]
– The show started at 8:17PM ET. Lenny Leonard and Rob Naylor welcomed us to the show.
– Crowd looks full here tonight (live reports say between 400 and 500), and they are vocal early. Triple H is in attendance tonight.
…everything evolves. @BookItGabe pic.twitter.com/7GiKT9hgrt

— Triple H (@TripleH) January 24, 2016
2nd Chance Tag Team Tournament First Round Match: The Premiere Athlete Brand (Caleb Konley & Anthony Nese) with So Cal Val & Andrea vs. Team Tremendous (Dan Barry & Bill Carr): The 2nd chance tournament will be used to crown #1 contender's for the new tag champions. The winners tonight will face off with the losers of tonight's tournament matches. We had solid back and forth to begin things, with Barry working with both members of the PAB. Carr tagged in, controlling with ease. We had a wacky spot where all four were in and went for kicks, but they were all caught, so they agreed to be sportsmen and let go at the same time. Nese got dumped, allowing Team Tremendous to take control. Andrea would get involved, and that allowed the PAB to get the heat on Barry. The PAB used some smooth looking counters and double teams to keep control of things. After a solidly worked heat (with a good crowd) Barry hit a RANA off the ropes, and got the hot tag to Carr. The big man ran wild, working over both Konley and Nese with backdrops and suplexes. Konley eventually low bridged him and sent him to the floor where Nese hit a superkick and Konley then hit a dive. Barry then pulled off a Fosbury flop and everyone was down on the floor. Back in the ring, and Carr and Barry looked to take control, but Konley pulled Barry to the floor. Carr destroyed Nese with a lariat and then hit the Bossman slam on Konley. Team Tremendous got a near fall off of the toss into a flatliner, Andrea got involved as did Val for distractions, allowing the PAB to take over and hit a pump handle into a neck breaker for a near fall. The PAB looked to end Barry, but Konley was tossed and then team Tremendous hit the doomsday sliced bread (Book 'em Danno) to pick up the win. This was a very strong opening match, with a great crowd. A little too much shenanigans for my taste, but the crowd was hot and this delivered. I love seeing Team Tremendous getting the shot here.
– Post match the PAB attacked as Val ranted. Konley then grabbed the mic and said he was here for the Evolve title and bailed. Nese continued the attack until Kaasa made the save. I am all for the PAB splitting, because they are beyond stale to me.
Style Battle Round Robin Tournament Match: Matt Riddle (1-0) vs. Fred Yehi (0-1): Lots of grappling and mat work to begin things here, ending in the old indie standoff. Back to the grappling with Yehi getting the better of the second exchange, which did not make Riddle happy. They continued the mat work, Riddle looked for a kimura, but Yehi destroyed him with three German suplexes and the crowd loved it. Riddle then refused an Irish whip, and started to throw body kicks, so Yehi just stomped on his foot and then hit a pump handle throw and covered for 2. Riddle sold the foot well, allowing Yehi to hit a powerbomb and spinning toehold. Up kicks by Riddle allowed him to escape. And then Yehi dropped right into a triangle. Yehi tried to power out, Riddle shook him off and rolled into the knee bad and Yehi had to tap. That was a really tight and well-executed match, they worked the style about as perfectly as possible and both guys looked great coming out of the match. Riddle's improvement is very obvious, and Yehi will be a great addition to the roster if he keeps up with performances like this.
Ethan Page vs. Tomasso Ciampa: This is the continuation of the Ethan Page redemption tour. Ciampa has been putting in quality performances just about everywhere, and is on the WWE radar working both NXT TV and live events. Some early banter back and forth, with both guys being a bit cautious. Page hit the sack of shit slam and then hit a suicide dive to take control for the moment, but this only upset Ciampa, who kicked Page in the face and suplexed him onto the guardrail. Ciampa then hit a running knee to Page has he hung on the guardrail. They brawled on the floor for what felt like a long time, Ciampa did a lap around the ring and hit another knee strike to Page. They finally worked back into the ring, traded chops as commentary noted that Triple H was in attendance and that everyone was working harder tonight. Ciampa maintained control of things, really beating Page down. The crowd, which was split early, seemed to really get behind Page; this was noticeable as Page made a small comeback, but cut off. Ciampa was working a very methodical pace here, but Page finally hit a cool tilt a whirl to start a comeback. Unfortunately when he started this comeback, the crowd was nowhere near as into things as they were when it started, including an eerily silent near fall for Page. They picked up the pacing; and then Ciampa hit a hangman's DDT for a near fall. Page almost dropped Ciampa on a powerbomb, Ciampa had to really help him there, that was a little scary. The match then slowed to a crawl for me, they actually just sat there for a bit, selling the effects, but also sort of looking like they wee contemplating what to do next. They worked up top, Ciampa down and hit knees and then Project Ciampa for a near fall. Ciampa then charged, but Page hit the cutter and Liger bomb, but only got a near fall. Page went to the apron and then Ciampa rolled out, Page up top and pulled Ciampa up with him and they battled for position. Ciampa then hit an air raid crash off the ropes, and Page kicked out again. They fought to their feet, trades stuff strikes and Ciampa then caught Page with two knee strikes and that was it. They were doing so well early on, and had the crowd with them. But then the pacing slowed (a lot) when that happened, they started to go too long and when Page started to make that comeback, the crowd was almost silent. They threw it all out there, but it felt like they were trying too hard for the epic match instead of really listening to the crowd and letting it happen organically. It felt to long and went too long as in they just did too much stuff instead of just building to a quality ending. The good news is that they are telling the right story with Page; he is resilient in the matches and gracious in loss. He also refuses to go back to his old ways, even if it means losing.
2nd Chance Tag Team Tournament First Round Match: Sami Callihan & Zack Sabre Jr. vs. Catchpoint (Drew Gulak & TJ Perkins) w/Williams and Riddle: Sami Callihan & Zack Sabre Jr were part of a must see match on Evolve 53 with Tommy End and Chris Hero. Callihan is once again wrestling in his hoodie vest. Callihan and Perkins worked a really aggressive opening stretch, sing counters, submissions and near falls to get the crowd into a frenzy. ZSJ and Perkins then worked a stretch, featuring some crisp and clean mat work, and submission work by ZSJ. Dude is a joy to watch. Perkins then was able to escape, tag in Gulak and they worked the legs of ZSJ. ZSJ fought back and then he and Gulak had an excellent back and forth grappling exchange. Callihan and ZSJ worked some quick tags, controlling Gulak; Callihan was noticeably more aggressive tonight. ZSJ and Gulak were working together so smoothly, while Callihan looked as if he was angry and trying to hurt someone; it presented an interesting counterpoint. Callihan and ZSJ worked over Gulak for along while, and again Callihan came off as very heelish here at one point dropping to the floor and kicking Riddle in the face. Gulak finally got the tag to Perkins, ran wild on Callihan and ZSJ for a bit, but then Callihan and ZSJ hit the tandem piledriver on Perkins for a near fall. Gulak back in and send Callihan to the floor, ZSJ worked the arm of Perkins, but Gulak and Perkins were able to start working together here and actually get some momentum. ZSJ then started to hang on Gulak like a spider monkey on crack, crawling around and working holds until he finally got Gulak to the mat. ZSJ had the arm submission while Callihan had the stretch muffler, and Perkins then kicked Callihan onto ZSJ. Smell that heel turn kids, it's coming. ZSJ back to the arm work on Gulak, but Gulak escaped and slammed him into the ropes. Callihan got the tag, started to hit face washes on Perkins and then hit the Liger bomb for a near all, and then worked into the stretch muffler, ZSJ had a hanging arm bar on Gulak, and Gulak was able to slam ZSJ onto Callihan. They're building it. It broke down into lariats, kicks, uppercuts and superkicks. Gulak and ZSJ to the floor, Perkins hit the go to Pele on Callihan and then the cross arm breaker and Callihan had to tap. That was a quality match right there, with good work from all involved and the nice work throughout setting the stage for Callihan's challenge to ZSJ.
– Post match Callihan and ZSJ were not getting along, and Callihan said they lost two nights in a row, so tomorrow they will go one on one. Callihan then spit in ZSJ's face. They pushed and shoved; ZSJ jacked Callihan's jaw and they stared down. ZSJ accepted the match for tomorrow.
– We then went to a long intermission, where William Regal appeared before the live crowd for a segment with Evolve Champion Timothy Thatcher. According to Twitter, Matt Riddle appeared to challenge Thatcher and called Regal "bro."
Style Battle Round Robin Tournament Match: Tracy Williams (1-0) w/Gulak vs. Peter Kaasa (0-1): Williams tried to work the arm early, but Kaasa escaped and then worked into a surfboard. Williams escaped and they worked into a test of strength and counters out of that. Kaasa started to work the power game, trying to counteract the grappling of Williams. Williams tried for a German, but Kaasa back flipped out and then hit a standing shooting star press onto Williams. Williams looked to work the arm, but Kaasa then hit a tilt a whirl slam for a near fall. Kaasa then busted out the cattle mutilation, but Williams got the ropes. Elbows by Kaasa, but Williams got the back breaker and then a German suplex for a near fall. Williams took over from there, trying to ground Kaasa. Williams tried a cross body, but Kaasa hit the moonsault powerslam counter. Rolling Germans by Kaasa followed, he then went up top but crashed and burned on the 630, Williams covered for 2. Williams then locked in the cross face, but Kaasa got the ropes. Kaasa fought off the DDT, but Williams laid in rights and knees to Kaasa. Kaasa tried to fight back, more forearms by Williams. Kaasa then set him up top after countering a corner charge, but Williams dropped down and got the spike DDT and crossface, and Kaasa had to tap. Williams and Riddle will face off to see who will win the Style Battle Tournament. This felt a lot like Page and Ciampa, it went a bit long and never really kicked into the next gear. Not bad, just fine.
– Williams cut a promo about tomorrow's final, and says he will be the first man to defeat Riddle. Riddle previously beat Williams prior to joining Catchpoint.
EVOLVE Tag Team Title Tournament Semifinal Match: Drew Galloway & Johnny Gargano vs. The Bravado Brothers (Harlem and Lancelot): Gargano and Lancelot started things off, with Gargano controlling the basic wrestling exchange. Gargano out grappling Lancelot early, working leg locks and forcing Lancelot to the ropes. Gargano continued to control the work and pace, laying the groundwork for what feels like a long match. Lancelot eventually had enough of that shit and laid in some forearms to Gargano in the corner. Harlem and Galloway tagged in at around the five-minute mark, and Harlem slapped the piss out of Galloway. They laid into each other, brawling to the floor. It broke down into all four brawling, Galloway lit up Harlem with chops that left marks. It settled down back in the ring, Gargano and Galloway were in control until the numbers game got to Gargano, and he ate a big boot and was sent to the floor. The Bravados became very aggressive here, working a subtle heel role, which works perfectly fine for the match. They worked a nice old school heat here by cutting off the ring, taking the ref, causing Galloway to distract the ref, the clapping fake tag; the little things that when done can get you basic and solid heat, and it did here. Gargano finally got the hot tag, and it was clobbering time on the Bravados. Harlem's chest is a mess from all of the chops. Galloway tossed Lancelot with an overhead suplex, looked for the claymore but the Bravados cut him off. Gargano then tagged back in, hitting a superkick, spear and suicide dive. The crowd was into the comeback, and Gargano was running wild until he ate a DDT. Harlem sent Galloway to the floor and then hit an over the top rope dive to wipe him out. They then hit the suicide doomsday device on the floor, and looked to finish off Gargano. They then just about completely blew the fall away cutter, which did not look good. It broke down with all four men in, they set Galloway in the tree of WHOA and Gargano was sat on top. The Bravados climbed by Galloway spider suplexed them to the mat. Gargano made a comeback, hitting superkicks and then it broke down with lariats and kicks to and from all. It settled back into a regular tag, Galloway kicked to the floor and Gargano had to fight for himself and got a near fall off of a DDT. Galloway back in with the claymore, Galloway ht the hurts don't it, and Gargano hit the future shock DDT for a near fall. Gargano and Galloway had Harlem isolated, they did the lawn dart into a kick and then a superkick into the reverse Alabama slam and then the Gargano escape and Harlem had to tap. I really enjoyed this, as it presented a great mix of old school tag wrestling with a more modern twist. The Bravados worked well as a team, leading to Galloway and Gargano having to dig deep and work together as much as possible to defeat the established team.
EVOLVE Tag Team Title Tournament Semifinal Match: Chris Hero & Tommy End vs. Roppongi Vice (Baretta and Romero): Hero and End are coming off of a great match on last night's show, which was a brutal affair and perfect for the style they were working. Hero and Romero worked a great little opening stretch, fast paced and cleanly done. End then tagged in and worked with Baretta and Romero, with both Vice members trying to avoid the strikes of End. Vice controlled, sending End to the floor, leading to Hero and Baretta having a chop exchange. Baretta eventually got smart, stopped that bullshit and hit a tornado DDT. End fought off Vice, sending Baretta to the floor. He then missed the double stomp off the top allowing Romero to lock in an arm bar. End had to get the ropes to break. Vice worked the heat on End, tossing him to the floor and working the arm. This heat segment on End is perfectly fine, but not all that exciting. Romero's work of the arm was rock solid, and Hero did a good job of trying to get the crowd into things as he cheered on End. Romero's work with end came off better as he worked the grappling/submission game to control him and keep him from the tag. He eventually got the tag and Chris Hero came in and was murdering people with strikes, kicks and lariats. Hero just beat down Vice, and used them as weapons to punish each other at times, which I enjoyed. Baretta took out End as Hero was in control, and then Baretta superkicked Hero to the floor. Hero caught Baretta's dive and held him so that End could kick him in the head. Back in the ring Hero and End worked a series of double teams and kicks on Baretta, leading to a near fall. Romero eventually returned and it broke down with all four men in, where they were throwing knees and killer strikes. The last few minutes they did a great job of taking the mild crowd and getting them back into the match. Vice then started to run wild with their basic signature stuff, leading to a near fall on End as hero was down on the floor. They worked a series of knee strikes and then hit a double stomp on End for a near fall as Hero made the save. Romero landed the forever clotheslines to both End and Hero, Baretta hit a missile dropkick to both and everyone was down again. Vice never went back to the arm of End here as he worked down the stretch, which was annoying. Dudebuster by Baretta, and that got a near fall. Seriously though, they spent a lot of time on that arm work and are completely ignoring it here. Romero took the ref and Baretta kicked End low in a call back to the previous night, and the Baretta roll up got the near fall. Vice went for Strong Zero, but Hero kicked Romero to the floor and destroyed Baretta with an elbow. More elbows by Hero followed, working over both members of Vice, They then fought back with knees to Hero and then Romero hit a dive onto End. Vice again called for Strong Zero, End stopped Romero and Hero and End did a double stomp into a spike Gotch piledriver. They then worked over Romero, he tried to fire up and fight back. Romero eventually hit an overhead toss off of the top onto End and right into the cross arm breaker (finally going back to the arm) but End did the Gotch lift and Hero hit a senton on Romero to break it up. Hero and End then ht their version of total elimination, and End rolled up Romero for the win. This was a very good main event, and the best thing on the show. It felt as if they wanted to recreate the magic that they had last night, so it came off as a little forced as they got closer to the 30-minute mark. Still, this was very enjoyable and a fitting way to end the show.
– Post match Hero says that heroes may eventually die, but that today was not that day. They have more people to knock out and some belts to win tomorrow.
* Style Battle Standings:
– Matt Riddle (2-0) – Finalist
– Tracy Williams (2-0) – Finalist
– Peter Kaasa (0-2)
– Fred Yehi (0-2)
* 2nd Chance Tag Team Tournament teams: Team Tremendous, Catchpoint, The Bravado Brothers, and Roppongi Vice
* Evolve Tag Team Title Tournament Finals: Drew Galloway & Johnny Gargano vs. Chris Hero & Tommy End
* You can order Evolve on iPPV or VOD at this link.
* End scene.
* Thanks for reading.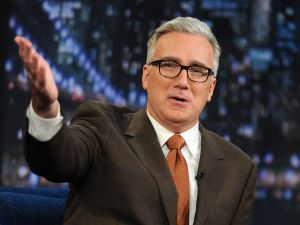 "Byyyyyyyyyyyyyyyyyyyyyye Felicia!"
7.8
The final score: review Good
The 411
Evolve 54 was a good next step from the previous event, as they continued the tag tournament and styles battle. Tonight's show had a better energy, and a better match quality up and down the show. They also did a good job of continuing the Ethan Page angle, as well as did very good work to set Sami Callihan vs. Zack Sabre Jr. for tomorrow's show.

Two points of criticism I want to make; first of all the regular tag teams seemingly were left behind for the second chance tournament, as none of them made the finals. The teams that made it are good teams, will keep the crowd and may have a great match; but it feels as if the boat is somewhat missed by none of hem being able to advance in favor of thrown together/super teams. Secondly, they really need to find a balance with some of the matches as far as time goes. Not every match has to be really long, not every main event has to go nearly 30-minutes. Sometimes less is really more, and i think a few of the matches would have come off much better ending a bit earlier than they did. Don't burn the crowd and keep going because that's simply the plan.

But with that being said, this was another good show from Evolve, and we'll see if they can top themselves with tomorrow's effort to end the weekend on a high note. They have the talent to do so.
legend