Csonka's Evolve 59 iPPV Review 4.02.16
April 2, 2016 | Posted by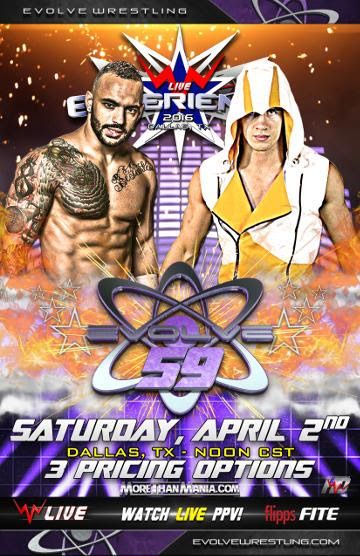 Csonka's Evolve 59 iPPV Review
OFFICIAL RESULTS
– EVOLVE Tag Team Title Match: Drew Gulak & Tracy Williams defeated Champions Johnny Gargano & Drew Galloway @ around 16-minutes to win the tag team titles [NR – due to streaming issues]
– Chris Hero defeated Fred Yehi @ not a clue via who knows [NR – due to streaming issues]
– Sami Callihan defeated Anthony Nese @ not a clue via who knows [NR – due to streaming issues]
– Ethan Page defeated Darby Allin @ around 4-mintes who knows [NR – due to streaming issues]
– USA vs. Europe Series Match: Tommy End defeated TJP @ not a clue via pin [NR – due to streaming issues]
– USA vs. Europe Series Match – Best In The World Challenge Series: Matt Riddle vs. Zack Sabre Jr. @ 9:20 via submission [****]
– USA vs. Europe Series Non-Title Match: Marty Scurll defeated Timothy Thatcher @ 9:38 via submission [**¾]
– USA vs. Europe Series Match: Ricochet defeated Will Ospreay @ 18:40 via pin [****¾]
---
– We're having buffering issues like we did at the start of yesterday's show.
EVOLVE Tag Team Title Match: Champions Johnny Gargano & Drew Galloway vs. Drew Gulak & Tracy Williams: similar to yesterday, we had a shit ton of streaming issues during the first match. There were issues BEFORE the match started as well. More issues today than yesterday actually, which is extremely unfortunate. So of course they started with a title match just like yesterday, and it was completely unwatchable. Not to be a dick or downgrade anyone's importance, but after yesterday's issues how do you not open this show with Ethan Page vs. Darby Allin. Allin was a seminar tryout guy, this is a title match; it's simple which match is more important. At around 9-minutes into the match they finally mixed the issues and we got to see some of the match. Gargano got a hot tag and ran wild, really good hot tag with near falls and a great crowd reaction. It broke down after that, and then we got more buffering. This sucks; because I was really looking forward to the tag matches I am missing. Drew Gulak & Tracy Williams won the titles.
– According to live reports, Galloway cut an anti-WWE promo and kicked Gargano in the balls. Ethan Page tried to make the save, but Galloway took him out as well and told them, "I'm not just what's best for business. I am the best in the business!"
Chris Hero vs. Fred Yehi: Chris Hero is one of the very best wrestlers in the world in the year of our lord 2016, so of course I GET TO MISS IT BECASE THEY STILL HAVE CONNECTION ISSUES and won't run the Ethan Page vs. Darby Allin match no one cares about. This has been my screen for 20-minutes…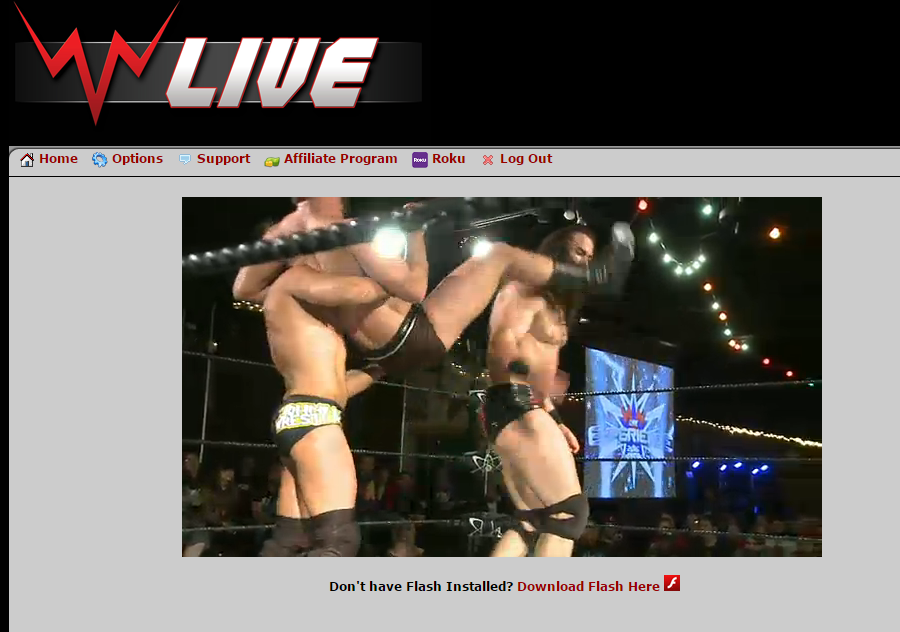 The stream then FINALLY came back, and then was freezing every 10-seconds again I SHIT YOU NOT. The worst part is that the guys I know in attendance are raving about this match and that Yehi is being made here. Hero defeated Yehi.
Sami Callihan vs. Anthony Nese w/Val and Andrea: Still no reliable stream, they kept teasing me, but then the stream would die after a few seconds. Much like the last match the snippets I saw looked awesome, but only the live crowd will know how good this was today. Sami Callihan defeated Anthony Nese. Val ran down Nese for disappointing her. Also, the Premiere Athlete Brand is dead, it is now known as Valifornia.
Ethan Page vs. Darby Allin: Darby Allin was trained by Buddy Wayne, and got the spot by impressing at the WWN Live seminar. He's been wrestling for about 18-months. Allin looked impressive early, as the stream finally stabilized. Well I spoke too soon, Page started to take control and the stream froze again. Ethan Page won in about four minutes.
– Hey guys, isn't this fun?
USA vs. Europe Series Match: TJ Perkins w/Stokley Hathaway vs. Tommy End: So the stream once again stabilized for a few minutes, but we still had issues here. From what I could tell, Perkins was working the legs of End to stop the kicks and to set up his heel hook finish. The stream finally got right, with Perkins continuing to work the legs of End to the point that when Perkins tried to do an Irish whip, End collapsed to the mat. End tried to fight back, but Perkins again went for a knee bar. End's selling was too sketchy down the stretch as he could barely stand at one point, and then a minute later was doing rapid-fire kicks and knees, switching weight between both legs with no sign of strain or pain; he also then did double stomps and brain busters with ease. Come on man. End got a nee strike out of nowhere, and picked up the win. Not a fan at all of TJP losing, he's been on a streak and JUST got a new manager last night; I do not think that's good booking.
USA vs. Europe Series Match – Best In The World Challenge Series – The Fighter: Zack Sabre Jr. vs. Matt Riddle: They went straight grappling, with ZSJ dominating the early portion. The second go around saw Riddle get more chances to control, but still ended with ZSJ controlling things. Both men would look to work the arm, but Riddle was out grappled and ZSJ did ZSJ and started to bend Riddle in ways the body is not supposed to go. ZSJ is so nonchalant in the way he goes about this grapping, and it works so well. Oddly enough, in this match Riddle was finding more success with the pro wrestling side of his game. His selling was again very well done. Riddle made his comeback, using suplexes including a delayed German. ZSJ worked his hanging guillotine/kimura spot, but Riddle escaped and countered with a fisherman's buster. They did a back and forth fighting spirit slap spot, ZSJ hit a soccer kick but Riddle did a worked MMA twister, and picked up the win. That's a huge win for Riddle; I was hoping that ZSJ would run the table during his series. It was an excellent match, effortlessly missing pro wrestling, Zabre's style and Riddle's MMA side and it all worked together very well. Both guys made it look so easy.
USA vs. Europe Series Match: Timothy Thatcher vs. Marty Scurll: Thatcher was "injured" in his match with Riddle yesterday. Scurll made his Evolve debut last night and impressed. Thatcher has an injured arm and Scurll loves to use a cross faced chicken wing as a finish. So they did exactly what you thought they should do; Thatcher came out selling the arm and trying to keep it away from Scurll, while Scurll kept trying to attack it. it was largely fine, Scurll's antics as a douchebag heel are great, but I felt Thatcher got extremely lazy in regards to selling his arm. He used it way too much, locking it up to secure holds and basically no selling the pain that he was selling pre-match. The crowd also did not care about this, at all. They liked Scurll's antics, but were silent for Thatcher. Scurll did a superkick to the injured arm and then the finger break spot on the other hand. Thatcher FINALLY sold the arm for a bit, but then did the deadlift spot anyway. Scurll got the chicken wing, and Thatcher had to tap. Scurll tapping out Thatcher was exactly what I would have done there; it plays off of the injury well and also puts over Scurll as a player. I wish Thatcher would have sold it more, and that they would have went shorter and made it more of an out of nowhere win for Scurll, but overall this was the right thing to do. The match was rock solid.
– We got a pre-taped message from Callihan, telling Thatcher that he's in his head and that he will win the title tonight.
USA vs. Europe Series Match: Ricochet vs. Will Ospreay: The opening minutes was all fast paced work, counters and both guys trying to one up the other in a what ended up a mirror/mirror deal. The big thing is that Ricochet has been regarded as the best high flyer for the past few years, and now Ospreay is getting that buzz, so it makes sense. A match like this feels so refreshing, the pacing, the different things (Ricochet pulling out the ripcord leg sweep) and just the general work are very enjoyable. Ricochet missed the People's Moonsault, countered Ospreay's attempt and then finally hit it. They are playing this perfectly as the "king of flight' defending his crown against the young upstart. The story made perfect sense, and the work was a joy to watch as both guys seemed to have an answer for the other, including both guys hitting reverse RANA back to back for a double down spot. For a regular match I would loathe that spot, but here it works because of the story. Both of these guys did a great job with the mirror aspect, which is the real hook here like when they would do the same counters, and then end up kicking each other with the same style of kick at the same time. The action escalated to a striking battle, to a DVD on the apron and then the 450 by Ricochet for the near fall, which he sold so well. Ospreay countered and then absolutely spiked ricochet with the cutter, the shooting star and the phoenix splash for a near fall of BEAUTY. Sweet Baby Jesus they have done such a good job of building to this point, Ricochet made a comeback and planted Ospreay with a sick regal-plex for another great near fall. Ospreay avoided the 630, and hit the Spanish fly for a near fall, the Essex destroyer followed and some how Ricochet survived. Ospreay misses some wild looking twisting shooting star, Ricochet then did the deadlift brainbuster for another near fall. Michinoku driver by Ricochet, but Ospreay says I ain't got time for that shit and kicks out. Ricochet ate knees on the shooting star, KO kicks by Ospreay and then he did a back handspring into the benadryller by Ricochet for the win. For as much as Zack Sabre Jr vs. Ospreay was awesome, this was awesome in a completely different way in on the same level. FAN FUCKING TASTIC.
– Since the series is tied, Team Europe wants to do a tag team match for a tiebreaker. Hero came out and laid out fools, and said he wasn't wrestling because he already gave them a match tonight. He assed that no one gave a shit about the series, and says they should have the tiebreaker in a couple hours, and proposes his match with Zack Sabre Jr. be the tie breaker. Kota Ibushi arrives and hits the ring. He lays out Tommy End with kicks, and that's some set up for tonight's six-man tag.
I will not score the show, due to the fact that I missed most of it due to their streaming issues. I want to say that this is a complete embarrassment for WWN Live, coming on the biggest weekend of the wrestling year and in front of their biggest paying crowds ever, you simply cannot fail like this. It's happened in years past as well, and is unacceptable.
* End scene.
* Thanks for reading.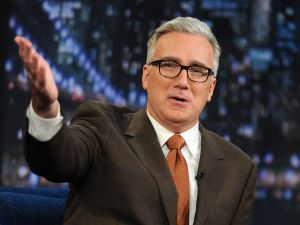 "Byyyyyyyyyyyyyyyyyyyyyye Felicia!"