Csonka's GFW Impact Wrestling Review 8.10.17
August 10, 2017 | Posted by
Csonka's GFW Impact Wrestling Review 8.10.17
Csonka's GFW Impact Wrestling Review 8.10.17
OFFICIAL RESULTS
– Marufuji & El Hijo De Fantasma defeated Laredo Kid & Garza Jr. @ 9:20 via pin [***¼]
– Kongo Kong defeated Grado and Joseph Park @ 2:45 via pin [NR]
– Tag Title Street Fight: Champions LAX (Santana & Ortiz) defeated The Veterans of War (Mayweather & Wilcox) @ 10:47 via pin [**]
– Super X Cup Tournament Match: Ishimori defeated ACH @ 10:07 via pin [**¾]
– Lashley, Low Ki and Trevor Lee defeated Alberto El Patron, Sonjay Dutt, and Matt Sydal @ 17:40 via pin [***]
---
– Follow all of my reviews at this link.
– The show opens up with LAX and The Veterans of War brawling outside the building and ruining catering; someone worked hard to put that spread together.
– Next is a video package of Sienna's last knockout standing victory over Rosemary.
Knockouts Champion Sienna Demands Answers: Sienna has staged a sit-down strike in the ring, explaining that she is everything a champion should be and did it on her own. Karen Jarrett has booked her in a title match for next week and she wants to know who it is. Karen Jarrett arrives, informing Sienna how much she doesn't like her. Sienna demands to know who her opponent is and wants to know right now. Jarrett says her opponent won't need a week to get ready, because she's a true professional. Sienna will face Gail Kim next week. Kim arrives and says Sienna was great, and won't be great next week. Kim plans to beat her and retire with the title. Sienna attacks, but Kim fights back and they brawl to the floor. Refs try to separate them, but fail. Sienna eventually bails as Kim poses with the titles. This was fine. They set up the title match, which was the important thing, but the promo stuff was just finer and the brawl had no heat or intensity to it.
– Grado and Joe Park talk about their match with Kong Kong tonight.
Laredo Kid & Garza Jr. vs. Marufuji & El Hijo De Fantasma: Kid and Fantasma work a fun and fast paced opening stretch. Garza & Marufuji tag in, with Garza avoiding the chops of Marufuji and connecting with chops of his own. Garza follows with a knee strike, they go to the floor and Kid and Fantasma follow with dives. Back in and Fantasma hits a top rope splash for a near fall. Kid flies in off the tag, hits the tornado DDT and it breaks down with some wacky four-way moves. Kid slams down Fantasma and hits two moonsaults, but Fantasma avoids the Phoenix splash. Marufuji in and they work over their opponents, but Kid runs them together and Garza pauses to rip his pants off and eats double superkicks Marufuji works over Kid with chops, hits the cradle DDT but only gets 2.Garza in and hits a GTS, Fantasma back in and superkicks Garza. Kidd back in, and we get a double down. Kid then hits a head scissors to the floor, but Fantasma avoids the dive and hits the suicide dive. Garza and Marufuji back in, and Garza hits the superkick, but misses a moonsault; Marufuji hits a head kick for a near fall. Marufuji hits sliced bread for the win. Marufuji & El Hijo De Fantasma defeated Laredo Kid & Garza Jr. @ 9:20 via pin [***¼] This was a good pick for the opener. It was fun, fast aced and had a great energy to it.
– We get an OVE promo; they arrive next week.
Kongo Kong vs. Grado and Joseph Park: Kong and Grado to begin. Grado fails at attacking and tags in Park. Park lands a head butt, but falls down and Kong takes control. Kong misses a cannonball, Grado tags in with jabs and the elbow but Kong doesn't care. Grado & Park hit a double shoulder block, and then work more double teams, hitting corner splashes, but Kong cuts them off. Cannonball to Park and Kong wins. Kongo Kong defeated Grado and Joseph Park @ 2:45 via pin [NR]
It wasn't good, but thankfully was short.
– Post match, Kong stacks them up and heads up top. LVN arrives and calls off the beast. She slaps him and Kong looks to attack her, but Tyrus arrives to make the save. He and Kong go face to face, and LVN pulls Kong away and out of the ring.
– Lashley, Low Ki and Trevor Lee comment on tonight's six-man main event. They all promise to show their opponent for next week a lesson. Lashley says they aren't friends, just business associates, and that they need to stay out of his way.
– We get a video package for next week's Lee vs. Dutt ladder match.
– Jeff Jarrett discusses his visit to ATT, where Lashley trains. They are playing up the controversy of Lashley being both an MMA fighter and pro wrestler. Lashley will be there next week, and Jarrett and ATT's Dan Lambert have agreed to do business.
Bobby Lashley and Matt Sydal Have a Sitdown With Dutch Mantel : So far we're 2 for 3 on authority figure appearances. Lashley says at the very least, he's a top 3 athlete in the world if not the best. When asked about his position "among X-Division athletes", and Sydal is insulted by this because he transcends boundaries. The way he sees things, he's been facing giants since day one and feels he's a top 3 man in the world. Lashley says there is a reason they have divisions, and Sydal is a top "X-Division" guy and says he can put him to sleep with one shot. They both vow to win next week, and Lashley is sick of these little fellas trying to step to him. Lashley again promises to hurt him and Sydal says he can prove it next week. Lashley tries to choke out Sydal as the segment ends. This was a solid segment to build to next week, but it feels very been there, done that and too similar to Lashley vs. Edwards.
– We see footage of Karen Jarrett arguing with Bruce Prichard. Prichard will have a "big announcement" next week. Joy.
Tag Title Street Fight: Champions LAX (Santana & Ortiz) vs. The Veterans of War (Mayweather & Wilcox): Konnan, Homicide, Low Ki & Diamante are out with LAX. LAX attacks as the VOW make their entrance and the big brawl begins as they battle down the ramp and to ringside. The VOW fight back, and take control back in the ring as they double team Ortiz. The VOX bring in tables as Wilcox beats down Ortiz. They hit a botchy looking 3D (with a failed jump cut edit) through the table as Homicide pulls the ref to the floor. Post break, the VOW take control until Diamante low blows Wilcox, Mayweather cuts her off allowing Santana to dropkick the chair into his face. Low Ki handcuffs Mayweather to the ropes in a corner, which allows Ortiz and Santana to beat him down, Wilcox and his busted nose try to make the comeback, but LAX attacks with kendo stick shots and scores a near fall. LAX continues the beat down on both, nice to see Patron repay the favor and save the guys who saved him last week. LAX puts Wilcox through a table and retain. Champions LAX (Santana & Ortiz) defeated The Veterans of War (Mayweather & Wilcox)@ 10:47 via pin [**] This was a largely flat and ok at best brawl. The Veterans of War aren't a good team, they have nothing to offer that's unique and completely lack any and all charisma. They aren't even a passable hoss style team. Keep LAX away from them, both matches they have had have not been good. Also can we have LAX work some regular tag matches, I am over every match of theirs becoming a 10-man clusterfuck.
– Alberto El Patron, Sonjay Dutt, and Matt Sydal are a unified front ahead of tonight's main event.
Super X Cup Tournament Match: ACH vs. Ishimori: These two guys are former tag team partners in Japan. They work some fun and smooth back and forth, Desmond Xavier is watching on, scouting for next week. Ishimori sends ACH to the floor, but ACH rushed back in and attacks as we take a break. Post break, and Ishimori picks up the pace, hitting a seated senton and then hitting a double foot stomp for 2. ACH manages to cut off Ishimori with a clothesline. They work into a series of counters, as Ishimori hits the double knees and a springboard 450. Ishimori hits the 450 proper and advances. Ishimori defeated ACH @ 10:07 via pin [**¾] This was a pretty good match, but it was really missing something. I am not sure if it was the oddly timed commercial or if the match was heavily edited, nit it felt very incomplete with no ebbs and flows or real build up to the finish. I was hoping for more here.
– Ishimori & Xavier have a stand off post match.
Lashley, Low Ki and Trevor Lee vs. Alberto El Patron, Sonjay Dutt, and Matt Sydal: Patron attacks Ki right away, looking to get revenge for last week. The faces work over Ki, who tags out to Lee and he and Ki try to battle back, but Dutt and Sydal take them out and hit standing moonsaults. Lashley tags in and puts an end to this X-Division shenanigans, leading to a break. Post break, Lashley maintains control and tags in Ki who lays in strikes and head butts. The heels work quick tags, just punishing poor Sydal with ease. The heels work several pin attempts, while continuing the quick tags. Sydal looks to fire up with a counter, but Ki cuts him off with the dragon sleeper. The control is really good on Sydal, but the lack of crowd heat is depressing, Sydal finally tags in Dutt, he runs wild for a bit until Lashley in and cuts him off with the dominator. Ki had the cover, but Patron distracted the ref for a delayed count. Lashley tags back in, just easily controlling on Dutt, dragging him around and generally not giving a fuck. Lee tags in, Dutt fights out of the corner and hits a tornado DDT for the double down. Luke warm tag to Patron, he runs wild on Lee, takes out Lashley and then hits the powerslam on Ki, and then a suicide dive on Lashley. Ki hits the shotgun dropkick, Dutt tags in and hits a DDT to cut Ki off. Dutt and Lee battle up top, with Sydal hitting a RANA to Lee, who was on Dutt's shoulders. Patron cuts off Lashley, hits a superkick and it breaks down into everyone hitting signature stuff. This allows Ki to hit the double stomp to pick up a win ahead of his title shot against Patron next week. Lashley, Low Ki and Trevor Lee defeated Alberto El Patron, Sonjay Dutt, and Matt Sydal @ 17:40 via pin [***]
While the crowd reaction waasn't the best, the work was good and this was a good way to help build for three of next week's matches.
NEXT WEEK – DETINATION X
* The Winner Gets a Title Shot of Their Choosing: Lashley vs. Matt Sydal
* Knockouts Title Match: Champion Sienna vs. Gail Kim
* Super X Cup Tournament Final Match: Desmond Xavier vs. Ishimori
* X-Division Title Ladder Match: Champion Sonjay Dutt vs. Trevor Lee
* GFW Title Match: Champion Alberto El Patron vs. Low Ki
– End scene.
– Thanks for reading.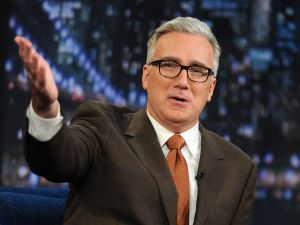 "Byyyyyyyyyyyyyyyyyyyyyye Felicia!"
6.5
The final score: review Average
The 411
The opening match and main event were good, while the rest of the show (minus the Grado angle/match, which was bad) was perfectly average or at least played a role in building to next week's show, which looks really strong on paper. It's a show I am looking forward too, and one I feel that they need to knock out of the park to really get on track for the build to Bound for Glory. This week was another in a line of solid shows, but they can't just put on solid shows forever. Good luck to them next week, they built a good card, now they need to deliver on it
legend