Csonka's Impact Wrestling Review 8.09.18
August 9, 2018 | Posted by
Csonka's Impact Wrestling Review 8.09.18
Csonka's Impact Wrestling 8.09.18 Review
OFFICIAL RESULTS
– Taiji Ishimori & Petey Williams defeated Desi Hit Squad @ 6:30 via pin [***]
– Tessa Blanchard defeated Alisha Edwards @ 6:17 via pin [**¾]
– Pentagon defeated Matt Sydal @ 16:58 via pin [***¼]
– World Title Match: Champion Austin Aries defeated Eddie Edwards @ 17:11 via pin [***]
---
– Follow all of my reviews at this link.
– You can check out my top 31 matches of JULY list at this link.
– Things start off with LAX & The OGz brawling backstage, just simply brawling, no promo, no entrance music, just catching them mid-brawl, which I love. Security arrives and Hernandez border tosses some poor motherfucker into a wall.
Taiji Ishimori & Petey Williams vs. Desi Hit Squad (Raju & Singh): Singh & Ishimori start things off, Ishimori immediately takes control and hits the seated senton. Petey tags in and hits the code breaker and Russian leg sweep. Petey takes out Raju and continues to work over Singh. Singh manages to trip him up, allowing Singh to take control and cover for 2. The Squad works quick tags, isolating Petey, and that leads to Roju hitting rolling suplexes and covering for 2. Petey fires up, and runs them together, and Ishimori flies in with the missile dropkick. The charging knees follow and then the back handspring kick gets 2. Raju fires back with strikes and a standing double stomp for 2. Petey back in and powerbombs Raju as it breaks down. Ishimori fights off the Squad ad hits the lung blower. The dropkick follows and Petey hits a destroyer and Ishimori hits bloody cross for the win. Taiji Ishimori & Petey Williams defeated Desi Hit Squad @ 6:30 via pin [***] While not a spectacular match, it was good and easily the best Desi Hit Squad match I have seen so far. I find it a bit questionable to have Desi Hit Squad lose to a non-regular tag team considering their push, but hopefully it means we get more of Petey & Ishimori tagging, as they were really good here, as you'd expect.
– Pentagon promises to fuck up Matt Sydal's life later tonight.
– Allie & Kiera Hogan are interviewed. Allie has promised to end Yung's run in Impact and wants a match next week. Allie will face her in a non-title match and Kiera will have her back, and Allie says Yung's time is up.
– We get a video package on the transformation of Eddie Edwards.
– Austin Aries is interviewed. Aries says Eddie is crazy and he wonders what happened to the Eddie he's known for 10-years. Tonight, Eddie is unpredictable and that has Aries a bit worried. But Aries guarantees to come out on top in their match.
– Grado argues with Joe Hendry & Katarina. Hendry & Katarina defend themselves and then say Hendry will beat Drake again last week. They all make nice and are friends again.
Tessa Blanchard vs. Alisha Edwards: They lock up and Tessa immediately overpowers Edwards. Edwards lays in strikes, but Tessa cuts her off and hits a press slam. Tessa follows with clubbing strikes, and then lays the boots to Edwards. Edwards fires back, but Tessa quickly cuts her off and tosses her across the ring, covering for 2. The suplex follows and Tessa again covers for 2. Clotheslines follow, but Edwards gets a crucifix for 2. Tessa lays her out and lays in vicious forearms. Tessa connects with a dropkick for 2. Tessa follows with knee strikes, but misses a running elbow, allowing Edwards to hit a flatliner for the double down. They make it to the feet, trade strikes and Edwards hits running forearms and a bulldog for 2. Edwards now follows with a tornado DDT and that gets 2. Tessa cuts off the code breaker into a spinebuster and finishes with the hammerlock DDT. Tessa Blanchard defeated Alisha Edwards @ 6:17 via pin [**¾] This was a pretty good match, one of Alisha's better singles outings, where she got enough to be competitive, but Tessa overcame and picked up the win and looked good.
– Post match, Tessa says he made an example out of her opponent. Allie may have everyone fooled, but not her. She knows Allie only cares about herself and getting the knockouts title. Next week, if Allie goes after Yung, she'll come after her.
– Matt Sydal is interviewed, and says he lost the material, but still has the spirit of the X-Division title with him. He doesn't have an issue with anyone, but will open our third eyes tonight.
– We get a GWN throwback with Petey Williams vs. Chris Sabin. Sabin won and then got his ass kicked by Kevin Nash.
– KM & Bahh argue backstage. Scarlett Bordeaux walks through and both are smitten.
– Management yells at some random guy and then Scarlett Bordeaux arrives and they immediately have time for her. She's upset that the other girls are mean to her and she's afraid to get in the ring with them. They plan to give her "own show," called the Smoke Show, which will debut next week.
Matt Sydal vs. Pentagon: The crowd loves Pentagon, who doesn't care about Sydal's third eye bullshit. Sydal grabs a takedown, grounding Pentagon right away. Pentagon escapes, attacking the knee of Sydal and then laying in chops. The clothesline follows, and then a sunset flip gets 2. Sydal fights back, working an Indian death lock, and focusing on the knee of Pentagon. He follows with chops, but Pentagon connects with a pair of sling blades, and Sydal rolls to the floor. Sydal hides under the ring, comes back out and Pentagon follows. That allows Sydal to attack, working the knee again, and then breaks the count. Pentagon limps his way back in, but Sydal dropkicks him back to the floor. Pentagon hits a desperation superkick and follows with chops. Sydal fires back with kicks and hits meteora off of the apron. Post break , and Sydal flies in off the top into a superkick by Pentagon. Pentagon looks to fire up but Sydal cuts him off with a spin kick. Sydal takes Pentagon up top, but Pentagon slips out and hits a superkick and backstabber for 2. Pentagon looks to attack the arm, Sydal fights and rolls out. He fires away with kicks, and hits a spinning slam for 2. Pentagon fires back with chops, but Sydal catches him with a knee strike but then runs into a superkick. Pentagon hits the Penta driver for 2. Sydal counters a backstabber, heads up top and hits shadows over hell for 2. Superkick by Pentagon, but Sydal follows with a RANA. Sydal up top and the shooting star press eats knees and Pentagon cradles him for 2. Pentagon now hits fear factor and Sydal is done. Pentagon defeated Matt Sydal @ 16:58 via pin [***¼] This was a good and fun, back and forth match. They got a lot of time and it was enjoyable, but it lacked the peaks and valleys in terms of drams to take it to the next level. They are capable of more.
– Sami is still pissed about losing to Pentagon and being made fun of. he wants Jake or Dave to shave their head as well, and Jake ends up volunteering, but Sami says it will be Dave. Sami then has Jake shave Dave's head. Sami says they look more and more like a family now.
Konnan Talks: Konnan is out with Santana & Ortiz, and they looked banged up from the show opening brawl. Konnan plays the hits and says that they won at Slammiversary, and are still tag champions. The OGz jumped them tonight, and they want to continue things. King & The OGz arrives in the balcony. King says Konnan doesn't tell them what to do. Konnan calls him a glory hole, but King says they still have the tag titles, which they have tagged. He says LAX won a battle, but were crucified after that win. King says that Konnan was right, it was a set up. Konnan asks what King wants, and King says they should take the fight to the streets unless Konnan is afraid to lead his boys into real war. Konnan says he brought all three of them up in the streets, and he will end them in the streets. King says that they ARE the streets. Fun stuff from King & Konnan as I continue to enjoy the LAX vs. OGz feud.
– Jimmy Jacobs says he was trying to save Johnny Impact from Kong Kong. Jacobs says he's a good guy capable of bad things. Next week, Impact gets the monster, and he is the monster.
Champion Austin Aries vs. Eddie Edwards: They lock up, work into some back and forth and Aries outwrestles Eddie early on. They lock up again; Eddie hits an overhead belly to belly and wants a handshake. Aries slaps the shit out of him and Eddie demands he shake his hand and Aries bails to the floor. , and Eddie chases Aries, but Aries cuts him off back in the ring and dumps him to the floor. Eddie cuts off the suicide dive and follows with chops, just lighting Aries up. Aries fights back, raking the eyes, but Eddie maintains control. Aries rolls back in and Eddie follows. Aries then dumps him to the floor and hits the suicide dive. Back in they go and Aries follows with a knee drop for 2. Aries lays in kick and again covers for 2. Aries now lays in forearm strikes, and follows with chops. Eddie gets fired up and likes it so Aries pokes him in the eyes. Aries quickly fights back and hits a blue thunder bomb. Eddie now hits a toss slam and chops, and the cover gets 2. Aries counters the tiger diver into a RANA, but Eddie fights back and hits it anyway, covering for 2. They work up top and then back to the mat and Aries locks on last chancery. Eddie bites his way out, and Aries rolls to the floor. He grabs the belt, the ref takes, it, and Aries looks for a low blow, but Eddie blocks and he hits a low blow ad cradle for 2. Aries counters the backpack stunner and they trade strikes and we get a ref bump. Aries hits a rolling forearm, grabs the title again, and misses. Eddie hits future shock and covers for eternity but no ref. Eddie gets the kendo and hits the ref, Aries low blows him and Eddie fights back and hits Aries with the kendo. Eddie chokes out Aries with the kendo but Killer Kross arrives and hits a Saito suplex on Eddie. Aries hits the brainbuster and retains. Champion Austin Aries defeated Eddie Edwards @ 17:11 via pin [***] This was an overall good main event match, but I don't feel that the overbooking did anything to add to the match's quality. I will say that the good thing about it is that there was no definitive finish, so they can revisit the match again down the line, which I am all for as they showed good chemistry overall. I don't feel that Aries needs a heavy as he's so good on his own, but I am willing to see where it goes from here.
– Kross lays his calling card on Eddie and poses with Aries to close the show.
– Next Week:
* The Smoke Show Debuts
* Allie vs. Su Yung
* Johnny Impact vs. Jimmy Jacobs
* Joe Hendry vs. Eli Drake
* LAX vs. OGz in a street fight
* Sami Callihan vs. Fenix
NEXT WEEK IMPACT keeps on getting bigger and bigger!

LAX and the OGz take things to the streets @ReyFenixMx faces @TheSamiCallihan @JimmyJacobsX vs. @TheRealMorrison @AllieImpact vs. @realsuyung @joeshendry vs. @TheEliDrake

The debut of @Lady_Scarlett13's Smokeshow! pic.twitter.com/dM627TApJU

— IMPACT (@IMPACTWRESTLING) August 10, 2018
– End scene.
– Thanks for reading.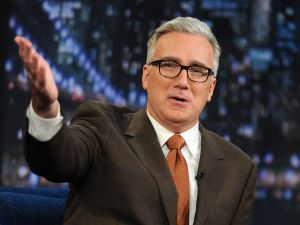 "Byyyyyyyyyyyyyyyyyyyyyye Felicia!"
7.0
The final score: review Good
The 411
After a couple of solid, but unspectacular post-Slammiversary episodes of Impact, the company rebounded with a good wrestling show, while advancing some angles and setting up a full slate for next week.
legend