Csonka's MLW Fusion Review 10.19.18
October 20, 2018 | Posted by
Csonka's MLW Fusion Review 10.19.18
Csonka's MLW Fusion Review 10.19.18
OFFICIAL RESULTS
– Hijo de L.A. Park defeated Sammy Guevara @ 5:38 via pin [**¾]
– The Smash 'n Dash Connection defeated The Samoan Island Tribe @ 6:20 via pin [**]
– Tom Lawlor defeated Shane Strickland @ 12:18 via pin [***¼]
---
– Follow all of my reviews at this link.
– I did a column, "Where Are They Now, The Cruiserweight Classic Finals Performers" which you can check out at this link.
– You can check out my top 36 matches of SEPTEMBER list at this link.
– We open with a video package on tonight's Tom Lawlor vs. Shane Strickland main event, which will decide the Ace of MLW.
– Matt Striker is on commentary this week with Tony Schiavone.
Hijo de L.A. Park vs. Sammy Guevara: Guevara was originally part of Salina's stable, but was a loser so she kicked him to the curb. He faces one of her newest clients, Hijo de L.A. Park. Park attacks, takes things to the floor and follows wit a suicide dive. Park takes a walk and celebrates, allowing Sammy to recover and he hits a dive. Back in and Sammy hits a high cross for 2. Park battles back, hits a DDT and sends Sammy to the floor. Park follows, and fires away with chops. Back in the ring and Sammy hits a powerslam and standing shooting star press for 2. They work up top and Park hits the Spanish fly for a good near fall. Sammy cuts off Park as he heads up top and hits a pop up kick, a superkick and Fosbury flop to the floor. Back in and Park quickly cuts off Sammy and hits a piledriver for the win. Hijo de L.A. Park defeated Sammy Guevara @ 5:38 via pin [**¾] This was a pretty good opener, it had its fun spots, but was far from smooth as the lack of smooth transitions hurt the overall flow of the match, but the right man won.
– Tom Lawlor is interviewed about tonight's main event, noting that he will win and become the franchise of MLW. He's already won battle riot, has a title shot in hand, and can choke anyone out. But what Strickland will we get tonight, the former MLW champion or the guy that couldn't hack it in war games?
– Konnan compliments Salina de la Renta on having ICE detain Fenix & Petagon last week. He knows she did it because LA Park and his son can't beat the champions.
The Smash 'n Dash Connection (Barrington Hughes and Kotto Brazil) vs. The Samoan Island Tribe (Samu & Lance Anoa'i): Yes, this is 55-year old Samu teaming with his son here. The Samoans attack before the bell, dumping Hughes, and isolating Brazil. Lance takes control, laying in chops but Brazil hits ahead scissors and it's a backstabber for 2. The dropkick follows and he covers again for 2. Lance pulls the hair and cuts him off with a suplex. Samu tags in and they double-team Brazil. Samu follows with a clothesline, tags in Lance and he beats down Brazil and talks shit to Hughes. Brazil cuts off Lance with a German but Lance cuts him off with a Samoan drop for 2. Lance spits at Hughes, lays in superkicks on him and then superkicks Brazil and covers for 2. Samu tags back in, they double team Brazil and Lance now misses the top rope splash. Tag to Hughes and he strolls mildly on the Samoans. The quickly fight back with head butts, but Brazil flies in with a missile dropkick. They run the Samoans together and the sliced bread and splash finish Lance. The Smash 'n Dash Connection defeated The Samoan Island Tribe @ 6:20 via pin [**] This was ok, but it was mainly a Brazil vs. Lance singles match with Samu & Hughes doing very little. Lance taking the pin feels like a highly questionable move.
– Sami Callihan says eh and Jimmy Havoc used to be friends, thought alike and had the same vision for wrestling. Sami says that Jimmy is a phony, because he's not crazy unstable, and out of control. Havoc lying about being the most violent professional wrestler because you are looking at the most violent wrestler today in Callihan, and he promises to be the only one to walk out of next week's match..
– Shane Strickland says that he's confident and focused ahead of tonight's main event. He will be the franchise of MLW and they will never find another performer like him.
– BIG STOKE is returning.
– They hype the Fightland card.
– Salina de la Renta congratulates Konnan on being able to bring Pentagon Jr and Fenix back to America and sees tag team gold in the future for her men.
– Jimmy Havoc hypes next week's Spin the Wheel Make the Deal match with Sami Callihan. Havoc says Sami keeps running away, and no matter what match it ends on, he will have the advantage because he wants Sami in the ring and is finally getting him there.
Tom Lawlor vs. Shane Strickland: Low Ki and his sultry voice are on commentary. They circle, looking to strike, but Lawlor shoots in and wants to ground the action and does. Lawlor then works leg kicks, and Strickland rolls away. They lockup and work to the ropes, Lawlor looks for a choke but gets dumped. Lawlor is back in and takes Strickland to the corner, but Strickland attacks the arm and dumps him to the floor. Strickland follows with a PK to the arm, and then attacks the arm in the barricade, focusing on the previously broken arm of Lawlor. Post break, and they are back in and trading strikes. Strickland keeps going after the arm, Lawlor fights him off with strikes, and follows with knee strikes. Lawlor then does the deal with a falcon arrow for 2. Strickland fires back with kicks, but Lawlor cuts him off with a one armed German and a sinning DVD for 2. Strickland fights off the choke, as Salina heads to ringside. Low Ki slips into the ring and attacks the arm of Lawlor. Strickland then attacks Lawlor on the floor, drapes him over the barricade and hits the double stomp. Back in and Strickland hits the top rope double stomp and that gets 2. Strickland now does the arm break spot, follows with knee strikes, but Strickland slips into a choke and uses his tape to secure the hold with his teeth and Strickland taps. Tom Lawlor defeated Shane Strickland @ 12:18 via pin [***¼] This was an overall good match with a creative finish. The Low Ki involvement showed that he was willing to face Strickland again since he already beat him, and that he is afraid of Lawlor. The fall of Strickland continues, which is an interesting story, but the match was well worked, but lacked in terms of heat and drama.
– Post match, Low Ki is on the ramp and Lawlor stares him down. When asked when he will challenge for the title, Lawlor says it will happen at MLW Super Fight on February 2nd.
– End scene.
– Thanks for reading.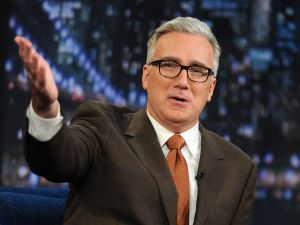 "Byyyyyyyyyyyyyyyyyyyyyye Felicia!"
6.7
The final score: review Average
The 411
This weeks' episode of MLW Fusion was a solid show, building to next week's Callihan vs. Havoc match well, and continuing the build to Lawlor challenging Low Ki for the title. The main event, while good, felt like it was missing something, and the rest the wrestling was solid. MLW continues to be a fine series, things make sense and there is rarely anything bad and it feels like they are close to being consistently good, but something feels like it's missing to me.
legend