Csonka: Where Are They Now, The Cruiserweight Classic Finals Performers
August 31, 2018 | Posted by
WELCOME back to column time with Larry. With the recent resurgence of 205 Live and the fact that we're coming up on the anniversary of the WWE Cruiserweight Classic Finals, I thought I would take a look back in a where are they now sort of column and see where the competitors on that card are now. The only rules are "have a take, be respectful of other's opinions and don't be a dick." We all have opinions, we're going to disagree, just be cool about it. Lets get to work…
Semifinalist: Zack Sabre Jr: Zack Sabre Jr had a strong run in the Cruiserweight Classic, and I have no doubt that under the right circumstances, he would have been an asset to WWE. Stylistically he didn't really fit WWE, and I don't think that he wanted to be pigeonholed into cruiserweight status. His decision not to sign with WWE proved to be a good one. He continued to teat it up on the indie scene, enjoyed a wildly successful EVOLVE title run, and was brought into NJPW as part of Suzuki-gun, as a heavyweight. His style is a breath of fresh air in NJPW, and he's done well in both G1 tournaments he's been a part of and won the 2018 New Japan Cup. At the end of the day, I feel he made the right decision for himself, and I think that it worked out very well for all involved not named WWE. VERDICT: The right move for Sabre, but a missed opportunity for WWE.
Semifinalist: Kota Ibushi: Like Sabre, Ibushi also made the semifinals, but had an overall stronger tournament than Sabre. Ibushi is a strange cat; I don't mean that in a bad way, he's just an odd dude that marches to the beat of his own drum. He's just as content to work a blow up doll in front of 50 people or work a brawl in a kayak heading down river as he is working MOTY contenders in Budokan Hall in front of 14,000 people. He's an eccentric individual, but he's also an extremely gifted performer and when it comes to delivering in big time matches, there are few who can deliver on his level. But I never saw a guy like Ibushi being happy in WWE, he's a guy who loves to be creative, and that would have been stifled in WWE. He just made the G1 finals and put on two 5 star MOTY contenders in doing so along with several other great performances. Much like Sabre, I feel he made the right decision for himself, and I think that it worked out very well for all involved. VERDICT: The right move for Ibushi but a missed opportunity for WWE.
Special Tag Match Participant: Noam Dar: Noam Dar came into the cruiserweight classic with some hype from a section of fans, but to me, only had a solid and unspectacular run in the tournament. He was one of the names signed to kickoff the cruiserweight division, and they needed bodies with Ibushi & Sabre not agreeing to deals. Dar's WWE run hasn't been what I would call good, between relationship angles with Alicia Fox and his run in the "Zo Train," he was largely a comedy goof having average at best matches. He suffered an unfortunate knee injury, but it came at a good time for him as the Enzo era ended and he was able to come back fresh. Dar came back in really good shape, won a UK Title shot and was introduced to the new 205 Live in a feud with TJP. He looks good and motivated, and hopefully can turn things around and make the most of his second run. VERDICT: A solid but completely unspectacular run, signed because they needed bodies.
Special Tag Match Participant: Cedric Alexander: Cedric Alexander is one of the most talented men in the entire division, and in the early days of 205 Live, was horribly used. After great tournament performances, including the fans chanting for him to be signed, he was stuck in a feud with Noam Dar over Alicia Fox, because Vince had to tell stories. No one cared about the angle, the matches weren't good, and Alexander was simply being wasted. It wasn't until the Enzo era ended, and Triple H took over 205 Live, that Cedric Alexander got his chance to shine. He was a highlight of the championship tournament, got his crowning moment at WrestleMania, and has been a good champion for the brand, giving the show and title much needed stability. Alexander got the ball and ran with it, showing the potential many thought that had heading into the CWC. VERDICT: Started slow but is finally getting a chance to deliver.
Special Tag Match Participants: Tommaso Ciampa & Johnny Gargano: These two are linked and have to be discussed together. Out of everyone brought in and then signed from the cruiserweight classic, Tommaso Ciampa & Johnny Gargano are the star pupils that have constantly delivered and thrived in NXT, becoming legit stars. When Gargano was signed by WWE, I wrote a column on the fact that he had an amazing high ceiling as a top tier worker and babyface for the company, and he's lived up to that. I wasn't as sold on Ciampa when he was signed, likely due to the flawed way he was often presented in ROH, but obviously, he has also thrived. So far, the duo gave us a completely awesome tag team run as DIY, Ciampa gave us the awesome heel turn, came back from injury as the most hated man in the business and in the opinion of many, the top heel in the business. That led to the feud between the former friends/partners, which has done nothing but told great stories, and delivered excellent matches. The scary thing is that they aren't done yet; there are more stories to be told, more matches to be had… and possibly even a reunion one day. VERDICT: They are fucking rock stars.
Finalist: Gran Metalik: Gran Metalik was a superstar in Mexico before coming into the WWE CWC and signing with the company. With Sabre and Ibushi not signing with WWE that gave him an opportunity in the finals, where he and TJP put on a great match. He also spent a year with NJPW, in a run many felt he was completely wasted in, and many hoped that wouldn't happen in WWE. But after the CWC concluded and 205 live was launched, Metalik was rarely seen, and fans were robbed of seeing one of the best highfliers around do his thing. It even became a game at times, "Is Gran Metalik on Raw/Main Event/205 Live This Week?" You were more likely to find him on the side of a milk carton than WWE TV. Thankfully things have turned around, and as part of Lucha House Party (along with Kalisto & Lince Dorado) Metalik has become a better-used and more regular fixture on 205 Live. While things have been better, I don't think that we'll ever see the day when Gran Metalik is a featured performer or actually featured as a possible serious title contender. I think WWE continues to miss the ball with Gran Metalik. VERDICT: Completely underutilized.
Winner: TJP: TJP came into the tournament with the nickname of "the world's youngest veteran," as he had pretty much worked everywhere, learned all the styles and had done pretty much everything he could outside of WWE. TJP felt like the safe choice to become the first champion. While not as flashy as Metalik, TJP's style is versatile and allows him to work with a wide variety of opponents, plus there would be no language barrier. But the early days of the cruiserweight division were muddy; TJP only enjoyed a 46-day run before losing to Kendrick. Kendrick only lasted 30 days before falling to Swann. Swann made it 61-days before he fell to King Neville, who reigned for 197-days and then 35-days, with a 6-day Tozawa run sandwiched in there. Neville was a fantastic champion, but Vince saw money in Enzo and he got the belt for 15-days and then 93-days, with a 13-day Kalisto run sandwiched in there. The Enzo era came to an end, but TJP was a casualty of that run as he was almost deleted from WWE and was gone from TV for what seemed like ages. But when Triple H took over the show, TJP was back and has been a positive addition again, this time as a strong heel and continuing to have good matches. His path has been rough, but he's back where he needs to be. VERDICT: Could be used much better.
– End Scene.
– Thanks for reading.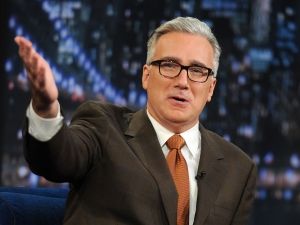 "Byyyyyyyyyyyyyyyyyyyyyye Felicia!"