Csonka's NJPW Destruction in Kobe Review 9.27.15
September 27, 2015 | Posted by
Csonka's NJPW Destruction in Kobe Review 9.27.15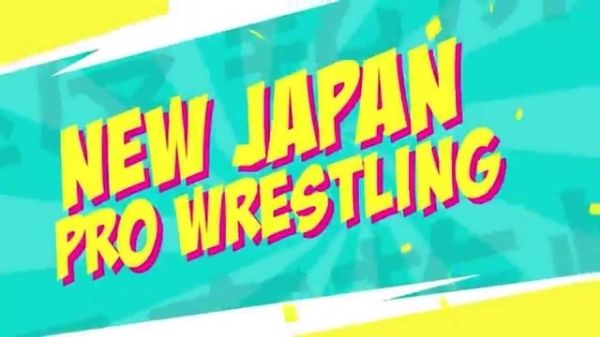 NJPW Destruction in Kobe Review 9.23.15
OFFICIAL RESULTS
– Sho Tanaka & Yohei Komatsu defeated Jay White & David Finlay @ 5:00 via submission [**½]
– Yuji Nagata, Jushin Thunder Liger & Tiger Mask IV defeated Juice Robinson, Captain New Japan & Manabu Nakanishi @ 8:44 via pin [**]
– Rocky Romero, Beretta, YOSHI-HASHI & Tomohiro Ishii defeated Mascara Dorada, Ryusuke Taguchi, Tomoaki Honma & Togi Makabe @ 7:48 via pin [**¾]
– Matt Sydal, Satoshi Kojima & Hiroyoshi Tenzan defeated Kenny Omega, Doc Gallows & Karl Anderson @ 10:52 via pin [***]
– Tetsuya Naito defeated Katsuyori Shibata @ 11:50 via pin [***]
– Kazushi Sakuraba, Toru Yano & Kazuchika Okada defeated Cody Hall, Tama Tonga & AJ Styles @ 12:18 via submission [***]
– IWGP Jr Heavyweight Tag team Title Match: Champions reDRagon (Bobby Fish & Kyle O'Reilly) defeated the time Splitters (Alex Shelley & KUSHIDA) @ 16:17 via pin[****]
– IWGP Heavyweight Title Tokyo Dome Rights Match: G1 Winner Hiroshi Tanahashi defeated Bad Luck Fale @ 16:37 via pin [****]
– IWGP IC Title Match: Shinsuke Nakamura defeated Champion Hirooki Goto @ 22:56 via pin to become the NEW Champion [****¼]
---
Sho Tanaka & Yohei Komatsu defeated Jay White & David Finlay @ 5:00 via submission: This was a perfectly fine match for the time given, which wasn't nearly enough. The young lions have had some really good efforts, and while it is just their spot to open the show, only giving them five-minutes was a crime. The good news here was that the pacing was really good, and the effort was there with some hart hitting and clean action. Finlay feels as if he is really starting to find himself more, as he was more aggressive and confident in his work. If they would have had another three or four minutes this could have been really good.
Yuji Nagata, Jushin Thunder Liger & Tiger Mask IV defeated Juice Robinson, Captain New Japan & Manabu Nakanishi: I really much rather would have had this match be cut down to five minutes and the extra time given to the opening match, because this was just there. This was the definition of guys filling a spot on the card, and they mostly all knew it. Robinson looked to be trying really hard, but he still isn't clicking for me in NJPW. I know you'll be shocked at this, but Captain New… oh wait, Juice Robinson ate the pin. Well then, my apologies to the good Captain.
Rocky Romero, Beretta, YOSHI-HASHI & Tomohiro Ishii defeated Mascara Dorada, Ryusuke Taguchi, Tomoaki Honma & Togi Makabe: This match felt more like the opener, better pacing than the previous match and a sense of urgency from guys like Dorada made this enjoyable, but still it was nothing special. Ishii and Makabe were very limited here (getting that Okada night off treatment, which they deserve) but it was enjoyable for what it was. It was short, nothing wrong with it, but these first three matches have been the definition of undercard matches that really don't mean much. Still, pedestrian and average are better than bad.
Matt Sydal, Satoshi Kojima & Hiroyoshi Tenzan defeated Kenny Omega, Doc Gallows & Karl Anderson: Kojima and Tenzan actually work well with Gallows and Anderson, and Sydal and Omega had some nice exchanges here, and that all led to a good match and the best effort on the show to this point. They got a bit more time than the previous matches, they used it well and the big story was Sydal getting the pin on Omega to set up their title match down the line. That was the real goal here, and I felt that they accomplished it.
Tetsuya Naito defeated Katsuyori Shibata: This was an interesting match, in that it wasn't nearly as good as I had hoped it would be, but give no fucks Naito is greatly entertaining. The build for the match I felt was good, and this came off in another step to a longer, and hopefully more heated match down the line. Naito was a cheating bastard here, using a low blow after taking the ref, and then another before hitting destino for the big win. It was good for what it was, and the post match featured Naito beating up Jay White (attending to Shibata) and a cameraman, leading to Shibata attacking post match. They are obviously capable of better and we should get that in their next meeting.
Kazushi Sakuraba, Toru Yano & Kazuchika Okada defeated Cody Hall, Tama Tonga & AJ Styles: AJ has gone on record saying he doesn't like six-mans as much and Okada can often take the night off, but when they want to they can be really fun parts of these matches. This was another good match, no great, but again it worked for what it was. The goal here was to continue the build of Okada and Styles at the October 12th King of Pro Wrestling event. Cody Hall continues to be hit or miss, he is showing improvement but still comes off as inconsistent. The good news is that you can see him improving. I have to admit that Tama Tonga keeps winning me over; the guy is working really hard and has really improved in the last year. I don't think he'll be a big star, but I do feel that he has outgrown his current role and could be used is a bigger role. Sakuraba is also good in these six-mans, and it is a perfect use of him right now. Sakuraba picked up the submission victory on young Cody Hall here.
Champions reDRagon (Bobby Fish & Kyle O'Reilly) defeated the time Splitters (Alex Shelley & KUSHIDA): Following the first three matches, which were fine, the next three picked up the quality a bit and were good matches and were slowly turning the card around. This match kicked it up another notch and the card was slowly getting much better. The match was just a joy to watch, as they worked a lot of back and forth, with neither team really taking firm control, but the pacing was really good as was the work. From there, the action just kept escalating at a good rate and all four guys were on, building to a good finish at the right time. There is something to be said about a match that goes home at the right time and doesn't overstay its welcome. The champions retained, and continue their great run in NJPW as a dominant team when it comes to straight tag matches. Post match Roppongi Vice attacked the champions and let them know that they will be challenging for the titles. Really good stuff here as they delivered. On a side note, what a shit week this was for KUSHIDA.
G1 Winner Hiroshi Tanahashi defeated Bad Luck Fale: Tanahashi once again worked some magic here with Fale, and what we ended up with was another very good match overall. First of all, the crowd was so into Tanahashi and this match, which helped a ton. Second of all, Tanahashi (like Nakamura and Okada) know how to work to Fale's strengths. Finally, I have to give Fale some credit as well (and I do harp on him a lot) because he worked his ass off here. Tanahashi did some big dives (HHFs to the floor and such) and did everything in his power to defeat the monster. Fale also teased the High Flow Fale, which beat Tanahashi in the G1, which got a great crowd reaction. Tanahashi picked up the win, and retained the rights to his title shot he won in the G1. Fale is the big monster for New Japan, and finally feels as if he is sliding into that role and fully embracing it now. Do I want to see Bad Luck Fale main events or an IWGP Title run? Hell no. Does he have his place? Certainly. Tanahashi called out Naito post match to set up the next challenger for the title shot.
Shinsuke Nakamura defeated Champion Hirooki Goto: the show started fine, started to become good and then picked up in the last two matches. The good news is that the upswing in quality continued with the man event, which ended up being the best match on the show. Both guys felt as if they were really on their game, working a really pleasing back and forth battle as they tried to make the entire package fit together. In previous outings they have had lackluster beginnings and or middles, which felt as if they were killing time until they could open up and hit all f the shit for the closing stretch. This really felt like a cohesive and complete match, which was good to see from these two. I felt that they had it in them, but they just weren't able to put the pieces together for some reason until today. It's a cool thing to see guys have good matches, but finally find the right things to do to have a great match. Goto was able to survive the arm submission attempts by Nakamura, but the boma ye was still there to use, and it is what ultimately brought the title back to Nakamura. The final few minutes were pretty spectacular, good callbacks to the previous matches and great work by both guys. Post match, Karl Anderson challenged Nakamura to a title match, which was accepted. YEAOH! I am all for Anderson getting chances to shine in big time singles matches.
* End scene.
* Thanks for reading.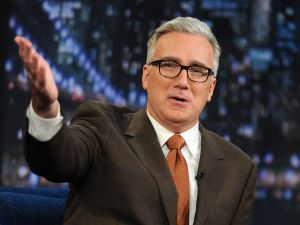 "Byyyyyyyyyyyyyyyyyyyyyye Felicia!"
8.0
The final score: review Very Good
The 411
Overall I felt that the show ended up being very enjoyable, starting fine, getting good and then the top three matches really delivering to make it worth your time. I had issues with the Destruction in Okayama, due to the lack of effective booking with the Jr Tag, Jr, regular tag and even the NEVER title scene. There were some questionable title changes, which I felt hurt the show. Here we have the issue of repetition, something we've discussed from time to time. The wrestling is great, but we're again looking at a lot of the same people in the same position (Nakamura as IC Champ again, Tanahashi heading to the WK main event (I don't hate that if it is officially to crown Okada as the guy and give him redemption from last year) and Fale playing road block). I have hope that this is the path to Wrestle Kingdom and that once we get there and past that things will change and that they have plans to get things mixed up again. Jedo and Gedo have been very good, but right now things are feeling a bit stagnant, and if they don't have plans to move away from that, it will become a serious issue for them.
legend