Csonka's Throwback: TNA Impact Review 6.04.04
March 4, 2018 | Posted by
Csonka's Throwback: TNA Impact Review 6.04.04
Csonka's TNA Impact Review 6.04.04
OFFICIAL RESULTS
– Team International defeated Team Canada @ 6:40 via pin [***]
– Abyss defeated Shark Boy @ 1:20 via pin [NR]
– NWA Tag Team Title Match: AMW defeated Champions Kid Kash & Dallas @ 6:35 via pin [***]
– X-Division #1 Contender's Match: AJ Styles defeated Chris Sabin, Elix Skipper, and Michael Shane @ 5:15 via pin [**¾]
---
– Follow all of my reviews at this link.
– This is available on the Global Wrestling Network.
– I've decided to take a look at some of the old Impacts on Fox Sports Net, because I am curious to see how they hold up.
– This was the debut on Fox Sports Net.
Team Canada (Petey Williams, Bobby Roode, & Eric Young) w/Coach D'Amore vs. Team International (Amazing Red, Sonjay Dutt, & Hector Garza): The international team kick things of with dives. They then isolate EY and work quick tags and double teams. EY finally cuts off Red, and Team Canada beats him down in the corner. Roode then takes control, overpowering Red and covering for 2. Mounted rights follow; Williams tags in and they hit a doomsday bulldog for 2. The Russian leg sweep follows, and he lays the boots to Red. Roode back in and hits the delayed suplex, covering for 2. Williams back in and they double team Red. EY tags in and Red battles back with a tornado DDT. Hot tag to Garza and he runs wild until Roode cuts him off with a sitout powerbomb. Dutt flies in and hits a dragon RANA on Roode. EY hits the wheelbarrow neck breaker, but Red hits code red for 2. Williams hits the destroyer, but Garza cuts him off. Dutt hits a RANA on Roode and Garza hits the tornillo for the win. Team International defeated Team Canada @ 6:40 via pin [***] This was a good little sprint style opener, with a hot crowd and wall to wall action; a great way to kick off the show.
– They hype the first ever king of the mountain match, and show highlights from the first two years of the company.
Abyss vs. Shark Boy: Sharky tries to work a fast pace, bites Abyss, and lays in corner-mounted strikes. The stunner follows. Sharky goes for a high cross, is caught and slammed to the mat. The black hole slam follows and Sharky is done. Abyss defeated Shark Boy @ 1:20 via pin [NR] SQUASH
Champions Kid Kash & Dallas vs. America's Most Wanted (Storm & Harris): Kash and Storm to begin. They work some basic back and forth, and Storm takes control with a clothesline. Harris in and they work double teams, covering for 2. AMW work quick tags, continuing to double team Kash, but Kash stuns Harris off the ropes. Dallas tags in and they work double team on Harris, covering for 2. Kash in and is working over Storm now, and covers for 2 before laying the boots to him. Kash hits a slam and Kash misses a moonsault off of Dallas' shoulders. Hot tag to Harris and Dallas in as well. They trade strikes, and Harris follows with a high cross for 2. Harris hits a clothesline off the ropes, and it breaks down. Dallas hits blackout on Storm and Kash hits the frog splash. Harris takes him out with a spear; Dallas gets crotched on the ropes and Harris rolls Dallas up for the win. AMW defeated Champions Kid Kash & Dallas @ 6:35 via pin [***] This was another good match, as everyone was working hard and not wasting anytime. They had a hot crowd and the title change played well on the debut show. This was AMW's fourth time as tag champions.
– They have a judge in case matches go time limit draws, and this week's Judge is Dusty Rhodes. Mike Tenay brings Dusty out to the ring. Dusty puts over Impact, and says tradition lives in TNA. They now discuss the NWA World Title, and Dusty lists some of the greatest NWA champions. Dusty comments on Jeff Jarrett as NWA champion, Dusty thought he was an old school brother and respected tradition. But he was wrong. Jeff Jarrett arrives and runs down Dusty, and questions why he is here. Jarrett used to admire and respect Dusty, and runs him down for being old. Jarrett says he's trying to help Dusty by stopping him from embarrassing himself. Jarrett offers Dusty some money, and says Dusty's place isn't here, not in Jarrett's ring. Jarrett says he's about to run Dusty out of dodge, but Dusty instead lights him up with elbows, but Jarrett cuts him off. Ron Killings makes the save before Jarrett can hit Dusty with the guitar. Jarrett fights him off and levels Killings with the guitar. BG James and Konnan run off Jarrett. James says Jarrett will have to answer to the 3 Live Krew on Wednesday.
– We get an X-Division video package.
– Shane Douglas now talks with TNA Director of Authority, Vince Russo. Russo talks about tonight's main event, and hypes the X-Division #1 contender's match.
AJ Styles vs. Chris Sabin vs. Elix Skipper vs. Michael Shane: The winner faces Kazarian on the next Wednesday PPV for the X-Division title. This was v returning to the X-Division, at this point, he's already won the world, tag, and X-Division titles two times apiece. He's very good. They all brawl at the bell, Sabin & Shane pair off, which makes sense since they feuded quite a lot. Sabin & Skipper to the floor, Shane looks to fight off Styles but runs right into the dropkick. Sabin springboards in and cuts of Styles with a springboard missile dropkick. Skipper takes out Sabin with a spin kick, but Shane cuts him off with a German. Styles pulls Shane to the floor, but Shane hits a suplex on the floor. Sabin scores with a tornado DDT on Skipper, Shane breaks up the pin and Styles makes the save. The asai DT connects for 2 as Sabin makes the save. Sabin takes out Styles with a tornado DDT, but Styles kicks out. Sabin runs wild until Shane cuts him off and heads up top. Styles crotches him, and Skipper hits the rope walk RANA taking Shane to the floor. Styles counters the Sabin German, and tosses Sabin to the floor onto Skipper. Styles now follows with a tope. Back in and Shane & Sabin brawl, Shane posts Sabin and looks for a superkick, but Styles flies in with a sunset flip and transitions into the Styles clash for the win. AJ Styles defeated Chris Sabin, Elix Skipper, and Michael Shane @ 5:15 via pin [**¾] This was a pretty good match, but not as smooth as the tag matches. It was a ton of fun and Styles winning made sense. At the time, the company didn't think he was the guy to carry the main title, and he would go onto win the X-Division title from Kazarian, with the original idea to feature him as the workhorse champion on TV.
– End Scene.
– Thanks for reading.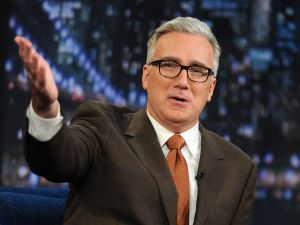 "Byyyyyyyyyyyyyyyyyyyyyye Felicia!"
7.0
The final score: review Good
The 411
I haven't watched this show since it aired, but overall it was a good and fun show that flew by and served as a good debut for the weekly show. The only down segment was the Dusty/Jarrett segment, which while not bad, killed the momentum of the show after such a hot start.
legend