Csonka's Throwback: TNA Impact Review 6.11.04
March 6, 2018 | Posted by
Csonka's Throwback: TNA Impact Review 6.11.04
Csonka's TNA Impact Review 6.11.04
OFFICIAL RESULTS
– Kid Kash defeated Amazing Red @ 4:10 via pin [**½]
– X-Division Title Match: Champion AJ Styles defeated Kazarian @ 4:55 via pin [**¾]
– 3LK defeated David Young & The Naturals @ 2:45 via pin [NR]
– Monty Brown defeated Sonny Siaki @ 2:10 via pin [NR]
– Team Canada defeated Team Mexico @ 5:32 via pin [*¾]
---
– Follow all of my reviews at this link.
– This is available on the Global Wrestling Network.
– I've decided to take a look at some of the old Impacts on Fox Sports Net, because I am curious to see how they hold up.
Kid Kash w/Dallas vs. Amazing Red: AJ Styles, who is defending his newly won X-Division title against former champion Kazarian tonight, was attacked after his title win by Kash & Dallas on the Wednesday PPV; Kash is looking to get back into the hunt for the title after dropping the tag titles last week to AMW. They work a quick back and forth with Red taking Kash to the floor and following with a dive. Kash sends Red to the floor, allowing Dallas to work him over and then toss him back into the ring. Kash takes the heat, hits the lionsault and then another. Red counters the third with knees. Red fires up hits the 619 and springboard elbow drop for 2. They work up top now, and Red hits a SUPER RANA. Red back up top, but misses the elbow drop. Kash finishes Red by spiking him with the moneymaker. Kid Kash defeated Amazing Red @ 4:10 via pin [**½] This was a solid match, with Kash picking up the win and giving him momentum to go back after the X-Division title.
– Shane Douglas interviews Dusty Rhodes. Dusty is hoping that he isn't needed as a judge tonight, and puts over the X-Division. Vince Russo arrives and says he needs to talk to Dusty and needs his help.
Champion AJ Styles vs. Kazarian: They work some fast paced back and forth, with Kaz avoiding the first dropkick, but Styles rebounds and hits it and drops Kaz. Styles teases the clash, but Kaz sends him to the buckles. Styles then dumps him to the floor, and teases the dive. Kaz stuns him off the ropes and hits the slingshot DDT for 2. The slingshot leg drop follows for 2. Kaz hits a bridging electric chair drop for 2. Kaz follows with mounted rights. They work into a double down off of the PELE by Styles. Styles fires up with clotheslines and the asai DDT connects for a good near fall. Kaz counters back with the flatliner for 2. Styles looks for the clash and hits it and that's that. Champion AJ Styles defeated Kazarian @ 4:55 via pin [**¾] This was a pretty good back and forth match, but I wished it had been longer. The good news was that it positioned Styles as a dominant champion out of the gate.
– Post match Kash & Dallas rush the ring and lay out Styles. Head of security Don Harris breaks it up.
– We get a video package for NWA champion Jeff Jarrett, including the footage of him laying out Hogan in Japan, which never went anywhere.
David Young & The Naturals (Andy Douglas and Chase Stevens) vs. 3LK (Konnan, Killings, & James): Young is on a 54 match-losing streak. 3LK is working to get Killings an NWA Title shot. Douglas and Konnan to begin. Konnan over powers him to begin and then tosses Stevens. 3Lk beat down Douglas, and James tags in and Killings flies in with a leg drop to the balls. Killings & James work double teams, but Stevens makes the save. James fights off the Naturals, and wholesale changes to Killings & Young. Killings runs wild, hits the axe kick and that's that. 3LK defeated David Young & The Naturals @ 2:45 via pin [NR] This was a squash to keep Killings' momentum as he works towards a world title shot.
– NWA Champion Jeff Jarrett arrives. He says 3Lk will never become the champion, or King of The Mountain. Dusty Rhodes arrives and says that Vince Russo spoke with him and has an issue with Jarrett. Dusty is helping to solve the problem, and announces that Jarrett will have to defend against Killings. Dusty says that Killings will win the title once again. Killings then grabs the mic and says that it's a long fall from the top of the mountain, and on June 23rd,he will whip Jarrett's ass and take the title. Jarrett says on Wednesday, he will bring his court and there will be a public execution on PPV.
– D'Lo Brown is coming soon.
Monty Brown vs. Sonny Siaki: Brown attacks Siaki on the floor and works him over, hitting a suplex on the floor. Back in and Brown hits back breakers and follows with a powerslam. Siaki fires back, hits clotheslines, and then a flying forearm. Brown then kills him with the pounce for the win. Monty Brown defeated Sonny Siaki @ 2:10 via pin [NR] POUNCE… period.
– On Wednesday, Abyss &Monty Brown battle AMW for the tag titles.
– We get an AMW video package.
– We get a flashback of Brian Urlacher taking out red shirt security and press slamming Johnny Fairplay out of the ring.
– They hype Wednesday's PPV.
– We get a Raven video package.
Team Canada (Williams, Roode, & Young) vs. Team Mexico (Abismo Negro, Heavy Metal, & Mr. Aguila): Team Canada attacks before the bell and we're underway. Aguila stars making a comeback against Roode, and follows with a dive into a DDT onto Roode on the floor. Team Mexico clear the ring. Negro & Petey in and they trade pin attempts. Negro follows with a powerslam, Aguila back in and Petey cuts him off with a leg lariat. Roode back in and beats down Aguila, taking the heat and picking up near falls. EY tags in and he maintains control. Petey tags back in, Aguila picks up the pace and clotheslines Petey & EY. Negro tags in and runs wild, sloppily, hitting a poor looking moonsault. It breaks down, and Negro & Aguila follow with dives. Roode powerslams Metal for 2. Metal makes the comeback, hitting a spin kick for 2. He heads up top, D'Amore crotches him and Roode hits the Roode bomb for the win. Team Canada defeated Team Mexico @ 5:32 via pin [*¾] This was a rather disjointed and at times sloppy match. I forgot how bad Abismo Negro was in his TNA appearances.
– Post match, Team Canada continued the beat down of Team Mexico. Hector Garza hits the ring to make the save, but gets laid out. Team NWA (Jerry Lynn, Elix Skipper, & Chris Sabin) make the save for team Mexico, because they are good lads. This was all to set up Team Canada vs. Team NWA in a flag match for the Wednesday PPV.
– End Scene.
– Thanks for reading.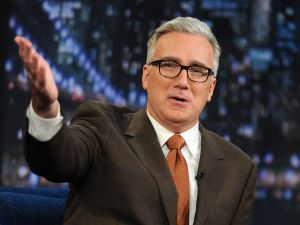 "Byyyyyyyyyyyyyyyyyyyyyye Felicia!"
5.0
The final score: review Not So Good
The 411
Week two was a definite downgrade from week one, as the wrestling wasn't as good and the balance switched to pushing the Wednesday PPVs harder. And that's understandable, but made this particular episode come off as flat.
legend