Csonka's TNA Impact Review 1.05.16
January 5, 2016 | Posted by
Csonka's TNA Impact Review 1.05.16
TNA Impact Review 1.05.16
OFFICIAL RESULTS
– World Title Series Semifinal Match: Ethan Carter III defeated Lashley @ 9:22 via pin [**]
– World Title Series Semifinal Match: Matt Hardy defeated Eric Young @ 8:13 via pin [**½]
– King of the Mountain Title Match: Champion Bobby Roode defeated Bram @ 4:38 via pin [*½]
– Beautiful People (Madison Rayne & Velvet Sky) and Gail Kim defeated Dollhouse (Rebel, Marti and Jade) @ 4:06 via pin [*]
– World Title Series Finals For The Vacant TNA World Title: Ethan Carter III defeated Matt Hardy @ 10:17 via to become the NEW TNA World Champion [*]
The Carter Family Airs Their Grievances: Well they did the one thing I had hoped that they would avoid this week, they opened up the show with a talking segment, featuring the Authority Figure and one of the top stars. They ran a good video package to open the show, but I wish that if they were going to use a three minute video package that they would have used that to explain the World Title Series, and then move on from there into the in ring action. So EC3 ranted to Aunt Dixie for a bit about how he lost the title, and was interrupted by Jeff Hardy's music. That means Matt Hardy came to the ring and vowed to win and said that this whole thing was Carter's fault. This led to Eric Young hitting the ring and Hardy getting beat down by the heels. Lashley eventually came out to make the save. We had a big brawl between the semifinalists, leading to Hardy hitting a high cross off the top onto the pile of bodies on the floor. Not the best way to kick off the new show on POP TV. It was fine, but the announcers were more reactionary instead of really telling the stories of all involved, and we're going to be more than 15-minutes into the show before we get to the wrestling. I do not think that was a good enough segment to really make people stick around, whether they are a new viewer or old. TNA has a fresh chance here, and I had hoped that they would try and present something different.
– We got a commercial for Friday's One Night Only PPV.
– During the break, Young attacked Hardy with a chair.
World Title Series Semifinal Match: Lashley vs. Ethan Carter III: Lashley controlled early, even hitting a spear, which sent Carter to the floor and saved himself from getting pinned. Lashley continued to work over Carter, tossing him around so Carter bailed to the floor. Carter would stun gun Lashley off the ropes, and sends him to the floor, allowing the usual interference from Tyrus. Four minutes into the match this had slowed to a crawl, not a methodical pacing, just, slow. They were also not quite on the same page, there was a spot where Lashley charged at Carter in the corner, Carter got his feet up and Lashley bumped like two feet too early. The pace finally picked up, Lashley made a comeback but Carter cut him off and hit a TKO for a near fall. Lashley again made a comeback; Tyrus again got involved by tripping up Lashley. Tyrus again got on the apron, which distracted Lashley; he then missed a spear and Carter won with a roll up and the tights. Overall this was a really rough match, they weren't together and Lashley looked as if he was having an off night. Add in the typical Carter match formula and this wasn't the best way to kick off the POP TV era as far as matches go. Carter winning was expected and I have no issue with it.
– Bobby Roode is shown arriving, and discusses his open challenge for the KOTM Title.
Time For More Talking: Featuring Kurt Angle: I personally would have ran the next semifinal match to keep the momentum going, but instead we've jumped into another talking segment. Angle reminisced about his life and times in sports, and all of his accomplishments. He announced that they are doing a gimmick where he is picking his opponents for his retirement tour. He faces Drew Galloway in next week's main event; I like the idea of this overall. Angle's final run should be the best matches you can get, to show him appreciation and hopefully get a guy or two over through one of these matches. Galloway makes his way out and talks about how cool this is and the fact that it is an honor to face Angle. But before they can get into this too much, Jessie Godderz makes his way out. He ranted on about Big Brother, social media and being on POP TV for years and then Eli Drake came out. Drake ran down Galloway and called himself a God. Angle told him to shut up and challenged the goof troop to come to the ring. They finally did, and we had our second big brawl of the evening. Angle and Galloway cleaned house and stood tall. It started well with the Angle stuff and announcing his farewell matches, but quickly fell off a cliff. I am all for making new stars, but Drake and Godderz did not come off well here and the segment fell off a cliff.
– Borash interviews Jeff Hardy backstage, he thanks Lashley for helping his brother, and says no one will stop Matt from wrestling and winning the title tonight.
World Title Series Semifinal Match: Matt Hardy vs. Eric Young: Young cut a pre-match promo and said Hardy wasn't coming, and demanded the ref count him out. Jeff's music hit, and here comes Matt. Seriously, the guy is a main eventer for the company, can he not get his own music? We had a short brawl on the floor and then the match started. Young controlled early, working over Matt who was selling the effects of the attack from earlier in the show. After about four-minutes, Matt started his comeback and scored with the side effect for a near fall. Matt looked for the twist of fate, but Young fought back and rushed them through the ropes and to the floor. Young had pulled the mat up on the floor, and then hit a piledriver onto the exposed concrete. Jeff Hardy rushed out to check on Matt, and Young hit a baseball slide dropkick to take him out. Young rolled Matt into the ring, went up top and jumped off into a twist of fate and that was all. This was another match that was just there. They tried to play the deck stacked against Hardy card, which is fine leading into the main event. The match was solid, better than the opener, but the World Title Series had many better efforts. The semifinals have been a disappointment quality wise.
– The World Title Series tournament finals are Ethan Carter III vs. Matt Hardy.
– Eric Young ranted backstage.
– EC3 and Tyrus met with Jeff Hardy. EC3 promised to put Matt through hell and it will all be due to Jeff's actions
King of the Mountain Title Match: Champion Bobby Roode Defends vs. ???: Bram answered the challenge and said that "2006" was his year before correcting himself. They brawled and worked on the floor a lot in the first three minutes, a trademark of most Bram matches. Back in the ring, Roode missed the blockbuster and that allowed Bram to keep control. He got a roll up with the tights for a near fall, and then a uranage for another. Roode then hit the Roode bomb out of nowhere, and that was that. This was a completely forgettable and paint by the numbers match.
– Post match Eric Young arrived and he and Bram beat down Roode. James Storm retuned and cleaned house. They gave away the Storm return/Beer Money reunion when the opening sound (bottle opening) of the Beer Money music played before Young's attack. Storm said he left TNA (even though he was basically still on TV) because he wasn't being who he really was, and his "granny" had to inform him of that. So he traveled the world and then saw that he received the biggest disappointment award from TNA. He gave the company everything and that hurt him. He helped to make this company and wants to go back to having fun. He offered Roode and beer, and Roode accepted as the Beer Money music played. I like Beer Money and how Roode and Storm play off of each other, but at the same time, it feels like another repeat when they should be moving forward with newer stuff. We'll see how it plays out.
– Borash interviewed the Beautiful People. Angelina Love is pregnant, so she can't work tonight. The Beautiful People promised to show the copies (Dollhouse) a lesson. Their partner hates Dollhouse just as much as they do.
– Beer Money vs. Young and Bram will be on Friday's PPV. They did a fun little backstage promo stealing each other's lines.
Dollhouse (Rebel, Marti and Jade) vs. Beautiful People (Madison Rayne & Velvet Sky) and Gail Kim: This was largely back and forth, with almost no real heat segment. Rebel is still awkward in the ring, not quite knowing her positioning and bumping weirdly at times. Then it broke down into everyone hits signature moves, and then Kim got a body scissors and roll up for the win. It was good when Kim and Jade were in, a complete mess other times. Post match Dollhouse attacked the faces, and then Awesome Kong made her way out. Kong attacked the Beautiful People and Kim, laying out Kim with the implant buster. Kong is now part of Dollhouse.
The Miracle Debuts: The Miracle is Mike Bennett in Armando Alejandro Estrada cosplay, along with Maria. Maria said she was the first lady of professional wrestling and that the miracle was here. Bennett spoke about saving TNA, because he's an international star a super hero, a bad mofo and pro wrestling Jesus; he's your hero. Wrestling used to be cool, but now is filled with washed up wrestlers. He wants to change all of that, and makes fun of Matt Hardy. Overall Bennett did a fine job with his promo, but it's only one night and he far from knocked it out of the park with his interpretation of Chris Jericho's WWE debut promo. We'll see what the booking holds for him, because so far his rep is that he's an above average tag worker who has never really had a good singles run. They did a solid job of presenting Bennett as a player, they just need to follow up on it.
– Galloway met with Angle backstage and they talked about their match next week. The Wolves appear, and thank Angle for his kind words. The wolves challenge Angle and Galloway for Friday's PPV. Drake and Godderz arrive and want in on the match, so now it is a triple threat. Way to ruin a potentially great match.
– Jeff said he was confident in Matt and was willing to leave ringside. He asked if Tyrus felt the same, and Tyrus said, "cool" and bailed. I do like that because I want a good and clean match. Also, Tyrus shouldn't give a shit, he has a guaranteed title shot.
– We were then treated to a five-minute video on the POP TV show, Schitt's Creek.
World Title Series Finals For The Vacant TNA World Title: Ethan Carter III w/Tyrus vs. Matt Hardy: They brawled on the floor early on, with Matt tossing Carter over the announce table. But when things got back into the ring, Carter took control and worked over Matt. Carter pulled Matt to the corner and set his head next to the post and then kicked his head, trying to play off of the fact that Matt has already wrestled and was brutalized by Young's piledriver on the floor. They then fought on the steps, Matt I think was going for a side effect, but it went to hell and they fell off the steps with Carter taking the worst of it. It looked really bad. Matt then miraculously recovered and hit a moonsault for a near fall. Side effect in the ring, and another near fall for Matt. Matt hit two more side effects, but only got a near fall. Carter fought back with a TKO and then another. Matt then hit a twist of fate, but Carter rolled to his stomach. Carter countered a twist of fate into an enziguri and then the one percenter and Matt kicked out. Another twist of fate, Carter kicks out. They fought up top, Carter fought off Matt and hit the one percenter off the ropes and that was all. First of all let me go with the good, EC3 won and won without help. If he was going to win, then that was the way to do it. Unfortunately the match was no good. First of all they have Hardy set up to fight from the bottom as the ultimate underdog due to already wrestling and the actions of Eric Young. So here, Carter doesn't really work the neck or back as the main target, and Matt is basically working as if there has been no attack, no medical update from the back, no piledriver, he's just working like he's a bit tired. Also, you've been building to this match for MONTHS, since mid-October, and you climax it with a ten-minute match with the face not selling the injuries from earlier in the show (which were set as a show long angle) and instead of trying to build any drama, you just went with big moves and finishers to try and build faux drama, and it didn't work. Matt had some really good matches during the WTS, and Carter has had good matches, but the layout and work here was horrible.
* End scene.
* Thanks for reading.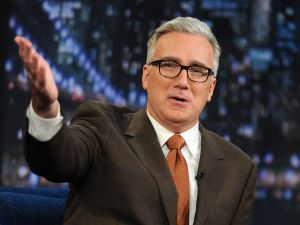 "Byyyyyyyyyyyyyyyyyyyyyye Felicia!"
4.0
The final score: review Poor
The 411
It's 2016 and this is a huge week for wrestling. WrestleKingdom, Smackdown moves to USA, major stars look to be leaving Japan and TNA was debuting on a new network. It was a new day for the company, with Dixie Carter promising that they would come out in a big way and make some good changes for the future of the promotion. If they made changes, I didn't notice them. They did nothing to change the pacing or layout of their show, they kept with the same old same old, and the show didn't feel fresh. The first hour had the two talking segments that did not help the flow or deliver the action that a new audience may look for. It felt like a WWE knockoff, which is the opposite of what they need to be. When they did get to the in ring action, there was nothing special at all. The action was average at best, but unfortunately there was simply some bad wrestling on this show. The first half of the Angle promo was good, the Bennett debut was solid, EC3 winning clean was good and the Beer Money reunion made me smile, but everything else I could honestly pass on. TNA had a chance here to try and come out and show the wrestling world that they were still here, that they had their own identity and that they were worth your time. I won't lie, I got a bit excited; I had hoped that they had plans and that they were going to show that they had a vision moving forward. They had weeks to plan this show, and unfortunately, the new TNA is the same as the old TNA, and that's not a good thing for them. At the end of the day I did not feel that this was a good debut show nor was it a good professional wrestling show. It can only get better form here.
legend