Csonka's TNA Impact Review 1.12.17
January 12, 2017 | Posted by
Csonka's TNA Impact Review 1.12.17
Csonka's TNA Impact Review 1.12.17
OFFICIAL RESULTS
– Last Man Standing Match: Lashley defeated EC3 @ 15:10 [***]
– DCC (Bram & Kingston) vs. Decay went to a double countout @ 5:15 [**]
– Braxton Sutter defeated Mike Bennett @ 5:25 via pin [**]
– TNA Tag Team Title Match: Champions The Hardys (Matt & Jeff) defeated The Wolves (Edwards & Richards)@ 17:30 via pin [***½]
---
– We get highlights from last week's show.
– Josh and Pope hype the return of a former knockouts Champion.
– Matt and Jeff spoke about facing the Wolves tonight; they have been mandated by the 7-deities to prove themselves as the greatest tag team of all time and delete the Wolves.
– We got more highlights from last week's show as well as the One Night Only PPV (which was a good show).
EC3 Talks: EC3 was upset, all he wanted was one clean title match but Davey Richards returned last week. Then at One Night Only, Lashley and Richards got involved. The Wolves are not what they seem, there is collusion there, they cost him his title. He calls out the Wolves so that they can finish this, but instead gets Lashley. Lashley says he will do whatever it takes to win the title, but EC3 won't. Lashley laid out the champion and gave him a chair to finish the job; Lashley says he would have taken his head off and won the title. Lashley proposes they face off in a last man standing match to see who gets a title shot. EC3 asks the "Anthem Owl" if this is a good match to have. Lashley doesn't have time for jokes and demands an answer. EC3 accepts but wants it right now. They brawl! Good opening segment that played well off of the events of last week, and set up a match to get us a new contender for the title.
Last Man Standing Match: Lashley vs. EC3: EC3 attacks at the bell, XPLODER by EC3 follows and then a missile dropkick and Lashley rolls to the floor and they brawl. Lashley set up a table, and slams EC3 to the ring apron and they battle back and forth as Lashley hits a powerslam on the floor. Back in the ring they go, Lashley up top and slammed of by EC3. EC3 then hit a sloppy cutter and sent Lashley to the floor. EC3 then grabbed a table, set it up next to the other table and we took a break. Post break, they worked back and forth, Lashley took an odd bump on a flapjack, these two feel as if they are on different pages. Lashley posts himself, and EC3 hits a German. Corner splash by EC3, looks for a superplex and hits it. They again battled up top, again, and Lashley hit a superplex and then a spear. EC3 to his feet and eats another spear. Lashley gets another table, sets it in the corner and they again brawl back and forth with Lashley hitting a spinebuster. EC3 hits the one percenter and then slams Lashley through the table. Lashley beats the count and they go to the floor and EC3 attacks with repeated chair shots. Lashley beats the count, they fight onto the steps and apron; EC3 locks in the cobra clutch and both fly off the apron through the table. Both are down, Lashley beats the count and wins. It was really rough early, but they turned it around. Lashley was a monster, but a smart one as he worked on the previously injured back of EC3. EC3 fails again, and it really feels that they are laying the foundation for a heel turn
– Next week, Race for the case debuts.
– Eli Drake and Tyrus cause a commotion and make a stagehand read a promo for him because the fans do not appreciate drake, so he won't be talking anymore. Drake is not sorry, because the fans did this to themselves. Drake then kicks the shit out of the guy.
We'll just leave this right here ladies and gentlemen… Thoughts? #IMPACTonPOP @AronsThoughts @RockstarSpud pic.twitter.com/eHzzOSkK9l

— IMPACT WRESTLING (@IMPACTWRESTLING) January 13, 2017
Wow! What a change… @AronsThoughts #IMPACTonPOP pic.twitter.com/jMC1PQ0dpF

— IMPACT WRESTLING (@IMPACTWRESTLING) January 13, 2017
The New Aron Rex & Rockstar Spud debut.: Rex is wearing a fury robe, makeup and rings. Spud then sings Rex's name. Rex is working the Gorgeous George like effeminate gimmick. He tries to explain what is wrong with wrestling, and Robbie E interrupts and wants to know what the hell he's looking at and makes fun of Spud for losing to Swoggle and quitting. Robbie E says it is a new era for TNA and he brawls with Rex. Spud & Rex beat him down. Rex lays him out, using his rings as brass knux. This was a solid, but unspectacular debut for Rex's new gimmick. I am willing to give it a chance, so we'll see where it goes. Something like this needs time so see if it gets over and clicks, but Rex will need to pick it up in the ring.
– For those that doubted it, it is a clear nod to Liberace…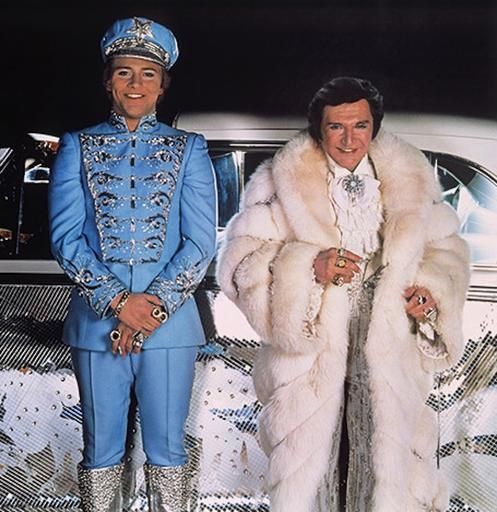 – DCC cuts a promo on Decay. Bram joined DCC to get revenge on Decay. Kingston is here to prove people wrong, for calling him too violent and saying he doesn't belong.
– Maria yells at Allie backstage, and demands she stand at attention. Allie claims she finished her work, and Maria reminds her she is not a wrestler and never will be. Mike Bennett will take care of Braxton Sutter, so he can't train her any longer.
DCC (Bram & Kingston) vs. Decay: They all brawl at the bell, bodies flew to the floor leading to a floor brawl. WALK AND BRAWL BRAM! Kingston is dressed like a Dollar Tree Shield member. Steve ran wild for a bit, but got cut off and double-teamed him as DCC took the heat. Storm beat down Steve on the floor as DCC used their advantage; Rosemary was no help for Decay. Steve finally tagged in Abyss, he ran wild on Kingston and Bram. Storm distracted Abyss, Steve wiped out DDC with a high cross from the top to the floor. Storm attacked Abyss as it looks as if we got a double count out. They all brawled post match. DCC (Bram & Kingston) vs. Decay went to a double countout @ 5:15 [**] This was a perfectly solid, but unspectacular match. The intensity was pretty good, and I liked the non-finish to keep the feud going for now.
– The Wolves meet backstage, Edwards is hyped about their title match. Richards apologized for being hot-headed last week and getting in Edwards' business.
– Former Knockouts Champion Brooke Tessmacher is back. Brooke is excited to be back, started a family (she had a son) and loves being a mother. But she wants to start her career again. She is back to win the title and returns to the ring next week.
Mike Bennett vs. Braxton Sutter: They brawled back and forth to begin, with Sutter controlling early and getting a near fall off of a snap slam. Maria distracted him allowing Bennett to kick him to the floor. Bennett grounded Sutter with a chinlock. Sutter fought back; hit the neck breaker off the ropes, more Maria interference led to a Bennett superkick and the miracle in progress. Maria demanded Bennett finish him, he hit a piledriver and Maria demanded another, but Allie arrived and argued with Allie. Maria made her watch, Bennett then got distracted and Sutter cradled him for the win. Braxton Sutter defeated Mike Bennett @ 5:25 via pin [**] Another solid match here, doing the old "heel had it won but lost because they wanted to deliver more punishment instead of accepting the win. This was another one of those matches that lacked energy and felt as if they were killing time until the finish. The Allie vs. Maria saga continues.
– Mike and Maria argued backstage, and they blamed all of their problems on Allie. Mike says Maria owns her and that Allie has to obey her. Maria looks to have a diabolical plan but doesn't share.
– Rosemary has an invitation for Jade. Rosemary claimed darkness was here with her title reign, and her decay spreads like a virus. Every last pretty darkness will see, feel and taste the darkness. And they will all decay. Jade arrives and said that they are just getting started. Jade wants a rematch for the title; Rosemary wants to continue to make her suffer. Rosemary offers her a monster's ball match, Jade calls her sick and twisted, but says she is as well. Jade promises to show her sick and twisted side at monster's ball. Rosemary tried and failed to attack, Jade cut her off and worked her over with kicks, but Rosemary escapes the package piledriver and bails. They had a quality cage match, and I am sure monster's ball will be good as well. I am excited for it, and hope that they deliver and really start to carve out a new vision for the division, one without Gail Kim. Rosemary continues to deliver when given promo time, with the best part being that she stays true to her character with her verbiage.
Tag Team Title Match: Champions The Hardys (Matt & Jeff) vs. The Wolves (Edwards & Richards): The Wolves controlled early, using their speed and trying to take Matt to the ground and work submissions. Both teams took turns controlling early, working double teams and leading to The Hardys working over Edwards and then we took a commercial break. Post break, Jeff worked over Edwards, tagged in Matt and they worked some double teams to maintain the heat. Edwards hit the desperation double RANA; hot tag to Richards, he ran wild on the champions for a bit and worked the figure four on Matt, and then he ankle lock on Jeff at the same time. Richards continued to attack the legs of Matt, Edwards slammed Matt's knee off the post. The Wolves worked well together here, a credit to both guys continuing how long Richards was out. Matt hits the side effect; Jeff got the hot tag and worked over Edwards, playing the hits. Jeff hit whisper in the wind onto the Wolves, but Edwards shoots Matt to the corner and Jeff got crotched. Jeff ate knees on the swanton, it broke down and Richards worked over Jeff, Jeff avoided the stomp, twist of fate by Matt; swanton by Jeff but Edwards makes the save. Matt sent to the floor, chasing the dragon on Jeff and then Edwards to the floor, diving onto Matt; Jeff then schoolboys Richards to retain the titles. Richards threw a fit post match, arguing with Edwards. Champions The Hardys (Matt & Jeff) defeated The Wolves (Edwards & Richards) @ 17:30 via pin [***½] This ended up as a very good main event, as the Hardys were here to work tonight. Many times, they rely on the gimmick and take the night off when they hit the ring. Tonight felt like one of those nights where they wanted to show that they could still go with a hit intensity team like the Wolves. I also thought that the layout and finish played well into the potential split of Edwards & Richards, which was teased early in the show when Richards noted he was jealous of Edwards while he was out injured.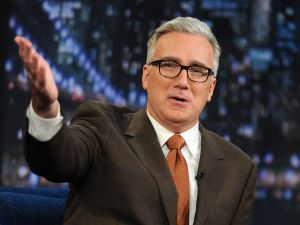 "Byyyyyyyyyyyyyyyyyyyyyye Felicia!"
7.0
The final score: review Good
The 411
I felt that tonight's show was a significant step up from last week's effort. The opener and main event served as strong in ring bookends to the show, the overall show had a smoother flow than last week and was just a more enjoyable show to me. One issue I had is that they really should have given the in ring return of the Wolves a better build in an attempt to make it feel important and possibly draw more viewers. I also wish that they would have done the same for the last man standing match, set them up and announce them on this show and deliver next week with some strong build.
legend