Csonka's TNA Impact Review 12.15.16
December 15, 2016 | Posted by
Csonka's TNA Impact Review 12.15.16
Csonka's TNA Impact (Total Nonstop Deletion) Review 12.15.16
OFFICIAL RESULTS
– No DQ Match: King Maxel defeated Rockstar Spud @ 0:17 via pin [NR]
– Sienna defeated ODB @ 3:55 via pin [*]
– Ichweed defeated Chet Sterling @ 3:50 via pin [*½]
– TNA World Title Match: Champion Eddie Edwards vs. Lashley never ended @ ??? [***½]
– TAG TEAM APOCALYPTO Tag Team Title Match: Champions The Hardys Retain @ 44:00 @ via pin [***½]
---
– We are at the Hardy Compound in Cameron, NC for Total Nonstop Deletion. It should be both splendid and delightful; Senor Benjamin welcomes us to the show, as does Vanguard1. Broken Matt rides in his dilapidated boat as we see the compound prepared for deletion. We then get a faux news report, discussing the apocalypto. Ichweeed is there and is hyped.
– The Broken Hardys enter the dome of deletion; (there Is even a small audience of Matt's loyal followers) Senor Benjamin is wearing a RIBERA jacket. Matt claims the city has been shut down, if the Hardys do not prove themselves, the land of deletion will be decimated. He hypes Maxel's in ring debut. Rockstar Spud arrives and says he will not be deleted, he is sick of the whole Hardy family, especially Maxel for stealing his TV time. He vows to stretch Maxel and make him a loser. AAAAAAAAAAAAAAAHAHAHAHAHAHAHA, Maxel drives a power wheels into the dome of deletion before he competes. Matt books the match. Matt brings out the licensed official for a no DQ match.
Rollin up hot in his Benz @BabyHardyBrand is ready to take on @RockstarSpud in a No Disqualifications match! #TotalNonstopDELETION pic.twitter.com/mCAk4EpMZE

— TNA WRESTLING (@IMPACTWRESTLING) December 16, 2016
Rockstar Spud vs. King Maxel: Senor Benjamin tases Spud as the Inferno of Disco makes a cameo. King Maxel defeated Rockstar Spud @ 0:17 via pin [ NR] Better than most of the One Night Only matches from 2016.
Baby's first pin. #TotalNonstopDeletion #ImpactOnPop@BABYHARDYBRAND @MATTHARDYBRAND @RebyHardy pic.twitter.com/pfT99gWyY6

— Pop (@PopTV) December 16, 2016
– Back to faux news. Local roads have been shut down. Helms, Everett & Lee arrive. BAH GOD THE EXPRESS THAT ROCKS & ROLLS ARRIVE. Matt offers them green beans; Ricky of course wants a beer.
– Sienna arrives and wants to face Rosemary, but she's not here, banned for life from the compound. She names herself #1 contender for the knockouts title, but issues an open challenge. Vanguard1 accepts, but the ref refuses to allow a drone to fight a woman and sends Vanguard1 to the back. Sienna re-issues her challenge. ODB arrives to accept the challenge.
Sienna vs. ODB: ODB attacks, taking control right away. Sienna fights back, ODB fights off the piledriver and then attacks with her boobs. Broncobuster follows, Sienna is disgusted by this and we get a ref bump. Sienna gets a chair; ODB avoids the chair and then takes out Sienna, but no ref to count. Vanguard1 arrives to count but the ref takes Vanguard1 away. Sienna uses the chair, hits the silencer and wins. Sienna defeated ODB @ 3:55 via pin [*] Even in this fun atmosphere, we can't avoid a ref bump and bullshit.
– ODB then allows Vanguard1 to motorboat her.
MY LENS WILL NEVER BE THE SAME

LET'S CELEBRATE AFTER I BLOW UP @THEREALABYSS IN #TAGTEAMAPOCALYPTO @THEODBBAM #TOTALNONSTOPDELETION pic.twitter.com/tjbDG1GMC2

— Vanguard1 (@Vanguard1AAR) December 16, 2016
– Lee & Everett are ready for apocalypto. Matt says one of them will enter the lake of reincarnation tonight.
– Ichweed arrives driving a big lawnmower.
I had to go on first so I wouldn't miss my bed time #TotalNonstopDeletion

— Baby Hardy (@BABYHARDYBRAND) December 16, 2016
Ichweed vs. Chet Sterling: Ichweed controlled with ease, but started to fall asleep while working a sleeper. Ichweed hit the 619, and then put Sterling on a table on the floor, and went up top and hit an elbow drop off the apron. Back in and hits the elbow drop for the win. Ichweed defeated Chet Sterling @ 3:50 via pin [*½] This was solid and played into the wackiness well.
– We get a flashback from Matt's zoo, SMIKIN JOE the kangaroo, and George Washington the Giraffe. Everyone should realize that this wacky Hardy shit gets them one step closer to signing Kota Ibushi.
TNA World Title Match: Champion Eddie Edwards vs. Lashley: Lashley attacks before the bell, he doesn't have time for all of this deletion shit, because hr gives no fucks. Edwards fought back, hit the high cross but Lashley took him to the floor and just beat that ass. Lashley then shoved a fan down, but that allowed Edwards to make his comeback. They worked through the commercial break. Post break, Edwards was making his big comeback, but ran into a clothesline. Lashley worked the power game, took control back and grounded Edwards. Back to the floor, and Lashley powerbombs Edwards into the crowd. Edwards and Lashley work well together as Edwards is great fighting from the bottom and Lashley works well in the bully role. Lashley also sells Edwards' big comebacks well. Back in the ring, shining wizard by Edwards, but Lashley avoids the double stomp. Lashley sets for the spear, Edwards avoids and they continue the well done back and forth. They brawled into the crowd and broke through a door. BAH GAWD those bastards went to a commercial break. Post break, they brawl through the woods. Champion Eddie Edwards vs. Lashley never ended [***½ ] They did some great things, working well together, but hard to rate without an ending.
TAG TEAM APOCALYPTO BEGINS NOW
TAG TEAM APOCALYPTO: Champions Broken Matt & The Nefarious Brother Nero arrive to defend their titles. Trevor Lee and Andrew Everett are the fist team out, followed by the Express that Rocks and Rolls. We then get Decay, and then the building is evacuated as Lashley and Edwards continue to fight. FIRE WORKS APOCALYPTO TIME. Everett & Lee try to escape, but Matt attacks them in their truck. Nero, on his motorcycle, takes the ref to follow so they can eliminate them. John Skyler & Corey Hollis, PWX's Ugly Ducklings, and The Bruiserweights all are at the gates as Decay straight up murders some guys for an elimination. Spud AND THE BRAVADOS are here. We get a brawl into town; Abyss may have killed another man. Crazzy Steve snapped a dude's neck. Spud teases his partner arriving, and it's Hornswoggle. Helms, Lee & Everett beat on Matt by the lake, Matt calls for Skaasgard, who makes the save. Helms and crew attack Skaasgard, Nero returns and Helms is tossed into the lake of reincarnation….
THREE COUNT!
Reincarnation in full force? #TotalNonstopDELETION @ShaneHelmsCom pic.twitter.com/GowS1Xhjx7

— TNA WRESTLING (@IMPACTWRESTLING) December 16, 2016
AAAAAAAAAAHAHAHAHAHAHAHA. Helms then realizes Shannon and Evan aren't there. The Bravados enter he fray, and now The Hardys battle the Rock and Rolls in an extra ring on the property. Lashley and Edwards are still fighting. Lee & Everett battle the Bravados as the Hardys and Rock and Rolls battle in cherry pickers. Matt then raises up Ricky, who demands to be let down. Nero then hits a swanton off the cherry picker onto Robert, twist of fate by Matt follows for the elimination. Ricky begs to be let down, calling Matt a broken son of a bitch. Spud & Hornswoggle sneak around, attacking the Bravados with chairs. Hornswoggle then powerbombs Spud and frog splashes him, allowing Everett to pin him. More with Lashley and Edwards, Morton is still stuck and ROAD WARRIOR ANIMAL ARRIVES and makes fun of Morton. DCC is here, with a ton of extra guys in masks. The dude Decay sodimized in the previous battle is there and gets his ass beat and pinned. Eliminating DCC. Decay looks to go and kill more people. Decay, Lashley and Edwards as well as the Hardys brawl as the Hurricane flies in. The faux newsman fears for his life as Abyss teases eating Brother Nero. Everett and lee return, we have mass brawling. Twists of fate to Steve, but Abyss chokeslams Nero. Abyss gets Janice as Steve low blows Nero. Vanguard1 is here to shoot fireworks at Decay, making the save. Lee & Everett try to bury Matt, but Hurricane took them out, saving Matt. Matt makes the pin and then buries them, along with Hurricane. "Even the man with three H's would be proud of how we buried this promising talent." Says Matt. We get fire as Lashley and Edwards continue to fight. The Hardys and Decay brawl more, back to the ring and Abyss grabs Janice, and looks to attack Matt, but Matt gets Janice and nails Abyss with it, leading to Steve and brawling, but Nero hits the twist of fate and the volcano goes off, sending Steve into the ring and Matt covers for the win.
The Hardy family celebrates, as they promise to rebuild their land and Reby reveals she is pregnant.Champions The Hardys Retain @ 44:00 @ via pin [***½] TAG TEAM APOCALYPTO was the best and strongest part of the show. the Hardys are now the greatest tag team in all of time and space.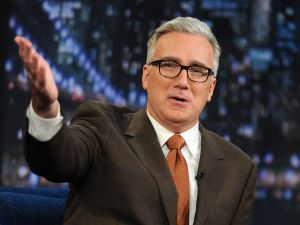 "Byyyyyyyyyyyyyyyyyyyyyye Felicia!"
7.0
The final score: review Good
The 411
It was fun and enjoyable overall, but committing the whole two hours to Hardyland came off as a bit too much to me. It works best in 20-30 minute doses, and while fun, never quite hit the highs of the previous efforts, even with a ton of fun moments. The change in venue and presentation was also refreshing compared to the usual wrestling show. With the Broken Universe, I really believe that less is more but overall I was entertained.
legend