Csonka's TNA Impact Review 5.17.16
May 17, 2016 | Posted by
Csonka's TNA Impact Review 5.17.16
TNA Impact Review 5.17.16
OFFICIAL RESULTS
– Jeff Hardy defeated Earth-2 Willow @ 1:00 via pin [NR]
– Sienna defeated Velvet Sky @ 3:20 via pin [*]
– Mike Bennett defeated Earl Hebner @ 1:49 via pin [The Dirt Worst]
– Last Man Standing Match: Ethan Carter III defeated Tyrus @ 10:50 [***]
– Eddie Edwards and DJ Z defeated Trevor Lee and Andrew Everett @ 5:24 via pin [**¾]
– TNA Title Lumberjack Match: Champion Drew Galloway defeated Lashley @ 11:40 via DQ [***¼]
---
– We get a big video package on the TNA Title feud between Champion Drew Galloway and challenger Lashley.
– Earlier today we see Galloway and Lashley arrive, and they started brawling backstage.
Earth-2 Willow vs. Jeff Hardy: Earth-2 Willow makes his way out to the ring, and cuts a promo about having no fear or regret. This brings out Jeff Hardy, who claims that there is only one Willow, and he lives inside of him. Jeff has no beef with Earth-2 Willow, but will expose him tonight. Jeff attacks, and we get a match. Earth-2 Willow hit a twist of hate, Jeff hits the twist of fate and that is all. Jeff tried to in mask Earth-2 Willow, but Reverse Willow appeared and the Willows beat down Jeff. We finally get a third Willow, and after a commercial break, we came back and the third Willow unmasked as Matt Hardy. Matt cut a promo about Jeff lowing Willow more than he ever loved him. Earth-2 Willow and Reverse Willow held Jeff as Matt said Jeff's biggest mistake was that he did not finish the job. "If my survival means your total destruction, so be it." Matt then promised that he will not die and will bring personal Armageddon to Jeff. Matt then applied a rear naked choke, and promised to end Jeff. Matt looks like complete shit (in the best way possible) as he looks like he has really been through hell. I didn't think that this was horrible, but it came across as more Black Scorpion than interesting. They needed a new way to get back with them feuding, and Matt "going dark" after Jeff took him out can work, but this did not click with me at all, although I am sure some loved it.
– Velvet Sky ran into Allie (Cherry Bomb), Maria's new apprentice. Sky has to face Sienna tonight. Allie then informed Sky if she lost tonight, she's fired. Alllie came off as completely over the top happy and annoying in all of the best ways.
– Dixie carter was interviewed, and said that due to the way things have been between Galloway and Lashley, that tonight's match will be a lumberjack match.
Sienna vs. Velvet Sky (If Sky Loses She Loses Her Job: Sky did well, playing the desperation role and going for quick pins to save her career. Sienna cut her off, took her to the floor, but Sky managed to fight back and slam her to the steps. This led to Sky getting some run back in the ring, and a near fall off of the neck breaker. They weren't working al that well together, some obvious off spots that didn't look great. Sienna then cut off Sky and hit her finish for the win. Obviously the right results, as Sky is leaving and Sienna just signed and is a focal point. It's time for Sky to move along, she felt stale, and I personally never felt she improved. She had her moments, but she was largely a poor in ring performer after 13-years in the business.
– Mike and Maria hang by the pool and talk about how great their lives are. They immediately went to this, killing any emotion there may have been in the building for Sky's firing.
Mike and Maria Talk: Mike spoke about how great he was, and how much better he was as opposed to EC3 he reminded EC3 that he has to keep winning matches or there will be no match at Slammiversary. Mike plans to be a TNA world champion and hall of famer, so tonight he will call out a TNA hall of famer, and calls out the only one left in the company, Earl Hebner. Yes, Mike Bennett wants to fight Earl Hebner tonight.
Mike Bennett vs. Earl Hebner: I get exactly what they wanted to do here, they want Bennett to come off as a complete asshole facing the near 70-year old Hebner so that he could claim he beat a "hall of famer." Unfortunately the promo felt as if it lasted forever, and "the match" didn't draw heel heat with me, it was "go away" heat. Bennett laid out Hebner with a right, and after the ref refusing, Bennett covered by Hebner kicked out and then hit a low blow. Hebner then ripped off his ref shirt and threw it at Maria. Bennett then finished off Hebner after that. The fact that two weeks ago he beat EC3 clean and is now doing bullshit comedy and selling for Earl Hebner makes it even worse. He never came off as a true bully here to me, which would have made it better. Again, I get what they wanted to do here, but I feel that they failed.
– Bennett looked to punish Hebner more, but EC3 made the save. Bennett then announced EC3 vs. Tyrus in a last man standing match.
Last Man Standing Match: EC3 vs. Tyrus: Tyrus attacked and we then went to a commercial. We're JIP after the break, with Tyrus in control. He slammed EC3 onto a chair, but then EC3 made a comeback and sent Tyrus into he chair in the corner. Really good fire from EC3 on the comeback, worked over Tyrus with chair shots to the back and then set up chair. Tyrus managed to counter and hit a back suplex onto the chair, but v missed one of them and the back of his head bent the other, it looked like it sucked. Tyrus then set EC3 on a table, went for the Vader splash but EC3 recovered and powerbombed him through it. Tyrus hulked up at 8 and then tossed EC3 across the ring with a suplex. They brawled to the floor, where Tyrus hit the big ending on the ramp. EC3 beat the count, but Tyrus grabbed a piece of barricade and set it up at an angle on the apron. EC3 fought back and hit a Samoan drop (HE'S NOT EVEN SAMOAN) through the barricade. EC3 then placed the steps on Tyrus, and then repeatedly beat the steps with the chair. He then stood on the steps with one foot as the ref counted and scored the win. While I hate that style ending (Trapping the person, you're supposed to render your opponent unable to get up; plus this is EC3, and Tyrus is a mid-card body guard, there is no need to protect Tyrus because when you become overly concerted with protecting people the ones that are supposed to benefit from the match sometimes don't. Tyrus is just a dude, he's expendable, EC3 vs. Bennett is the end game.) this was easily the best thing on the show so far. Tyrus has been working hard, and had good outings with Galloway and now EC3. The crowd loved EC3 and it feels as if everything he's doing is clicking these days.
Eddie Edwards and DJ Z vs. Trevor Lee and Andrew Everett: Oh hey, the X-Division guys still have jobs. You wouldn't know it these past few weeks; we've been busy with the division not existing and giving TV time to Al Snow and Mahabali Shera. We got great energy from all four guys in the early portion. Good back and forth until Lee and Everett cut off DJ Z and took the heat. It didn't last long, as after about a minute DJ Z got the heat to Edwards, who ran wild on both Lee and Edwards. Edwards hit the backpack stunner on Everett for a near fall. DJ Z tagged in and hit a dive onto Lee, Helms then distracted DJ Z and after a kick by Lee, Everett went for a moonsault and ate boots. DJ Z hit a DDT after Edwards took out Lee with a dive, and picked up the win. It was a fun match overall, but I still cannot understand why they cannot get more time when they actually get on TV. That was a lot of fun, and given a few more minutes to let it play out and not feel as hectic as it did, it would have been a better match. It's not that it was bad, but giving the division 4-6 minutes every three weeks does nothing to help them. The X-Division should be and could be so much more for the company, instead there are a couple of guys getting time every few weeks and that makes it hard to invest in them or care.
– Josh Matthews then tried to sell some bullshit that the X-Division was the cornerstone of TNA and that we can see it each and every Tuesday. That's a lie.
Eli Drake's Facts of Life with Bram: We're back to this again. Drake hit the button a lot and made jokes about guys in the crowd living in their mom's basement, which is really cutting edge stuff. He then called out the KOTM champion Bram. They had some back and forth over both men wanting the title, and Drake promised that he can take the title any time he wants due to his briefcase. Drake wanted Bram to hand him the KOTM title, otherwise he will just wait and pick the bones and cash in. Bram refused and Drake tried to leave, which led to Bram claiming he had no balls. This led to them brawling in the ring, Bram getting the better of things, and Drake retreating. After the opening section, which was not good, this ended up way better than the debut edition. Both were solid on the mic, they are building to a match and the fact that both care about the title is nice. This was pretty good overall.
– EC3 and Bennett met backstage, and Bennett says that EC3 has one more demon to face, and that will be Matt Hardy. They face next week, and if EC3 wins, he gets his rematch with Bennett.
TNA Title Lumberjack Match: Champion Drew Galloway vs. Lashley: They had a great energy to start this match, playing well off of their issues lading into the match. Lashley sent Galloway to the floor, the lumberjacks did nothing, and then they went to the commercial. After the break, Lashley had the heat and tossed Galloway to the floor and I guess that the lumberjacks were supposed to beat down Galloway, but they barely did anything. Lashley is working a fine heat here, but the intensity level of the match has really dropped. They went from the energetic and hate filled open to a regular match in quick order. While Lashley can't just give no fucks, because a DQ does him no good, that doesn't mean that the intensity that they built with the videos and start of the match had to be dropped. Galloway made his comeback, showing good fire, which the match needed. They did some fun reversal spots out of the future shock, and then Lashley hit a chokeslam for a near fall. Galloway looked to hit the claymore, and the heel lumberjacks pulled him to the floor for a DQ.
– Post match we got a big brawl with dives and from DJ Z, Lee and Robbie E. Edwards and Everett did a superplex to the pile on the floor spot and wiped out a ton of guys. Bram and Lashley brawled, Drake tried to use the briefcase but Jeff Hardy took him out. Matt arrived to take him out and then Bennett and EC3 went face to face. Bennett ran, and Lashley then hit EC3 with a spear and then Galloway stood tall, laying out Lashley with the claymore. And because he could, Galloway hit a big dive to close out the show. I hated the DQ, I know where they are going (obviously Slammiversary) so it makes sense, but the pull the face to the floor DQ is such a played out finish. With that being said, the post match brawl was a ton of fun and they did focus on several feuds in the brawl, so it had that going for them.
– Next week is: Al Snow vs. Grado, EC3 vs. Matt Hardy, an ultimate X match for the x-division title (X-Division two weeks in a row? HOLY SHIT).
– Be on the look out because in early June, I will have same special Slammiversary themed columns to get ready for the PPV.
* End scene.
* Thanks for reading.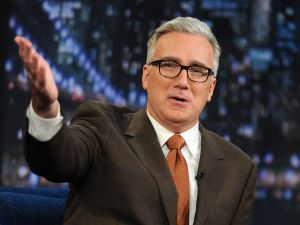 "Byyyyyyyyyyyyyyyyyyyyyye Felicia!"
6.0
The final score: review Average
The 411
The first section of the show was bad, and I felt as if we were heading for a disaster of a show. To their credit, they turned things around and overall it wasn't a bad show. I liked the videos they did for Galloway and Lashley, and how they used them through out the show to build towards the match. Much like a lot of TNA these days, there is some bad and there are good pieces there, but they just have an issue putting it all together at once. It was solid, I can see some hating it and some loving it.
legend