Csonka's TNA Impact Review 6.24.15
June 24, 2015 | Posted by
Csonka's TNA Impact Review 6.24.15
Introduction
As a reminder, this will not be another traditional recap, but instead it will be a mash up of the Rs, Instant Analysis and my usual Twitter ramblings I would do during the shows; completely uncensored and as the ideas flow unfiltered to the old keyboard. Remember, this is a review; and I am here to review the show. As always, I encourage discussion and even disagreement, just do so in a respectful manner. I will be doing the review for Raw and most PPVs and iPPVs going forward.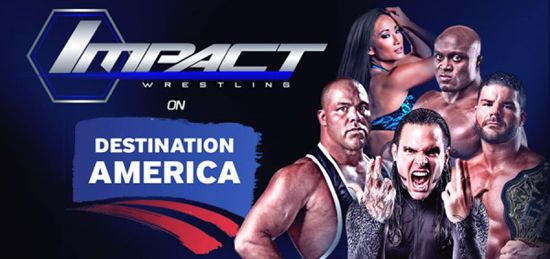 TNA Impact Review 6.24.15
OFFICIAL RESULTS
~ Elimination Match For The Vacant X-Division Title: Tigre Uno defeated Low Ki and Grado @ 5:09 via pin to become the NEW X-Division Champion [**¼]
~ Velvet Sky defeated Angelina Love @ 5:21 via pin [*¾]
~ Match 4 in the Best of 5 Series For The Vacant TNA Tag Team Titles – Full Metal Mayhem: The Dirty Heels [2] defeated The Wolves [2] @ 18:07 via pin [****]
~ Vader defeated Bram @ 3:49 via DQ [DUD]
~ Eric Young defeated Chris Melendez @ 3:30 via pin [*]
~ Non-Title Match: Champion Kurt Angle defeated Matt Hardy @ 5:50 via submission [**½]
---
* EC3 and Tyrus walk. Borash tries to get an interview, and Carter says he has picked Angle's opponent, someone who is a legacy in this industry. "Good Luck".
Kurt Angle Talks: With the show being "sorta live" tonight, and judging by what ROH had on their show I really would have started with a match tonight. Anyway, Angle says he will prove himself tonight and will end Carter's campaign for the title next week. Carter then came out and put over Angle and vowed to win the title next week. Angle promised that Carter would tap out next week, and that tonight, his opponent will tap as well. Carter again runs down his list of victories and the fact that he is undefeated. Angle said that Carter's ego will bite him in the ass, and said Dixie can't help him, Tyrus can't help him and his ego can't help because next week Angle ends his undefeated streak and will make him tap out. Carter teased coming to the ring, and then Matt Hardy came out to Jeff's music. He'll be Angle's opponent. This was fine, but felt a bit repetitive at times.
Elimination Match For The Vacant X-Division Title: Low Ki vs. Tigre Uno vs. Grado: Low Ki gave no fucks early as he laid into both guys with stiff strikes. They did comedy with Grado, he's fat you see so Uno couldn't slam him. Ki got sent to the floor, Uno and Grado worked for a bit and Ki returned to toss Grado off the top. Ki then killed him with a double stomp to send him to the back @ 2:30. I appreciate that. Uno went for some quick pinning combos; it was a little sloppy. Ki took control for a small time, Uno hit a top rope RANA and scored a near fall. Ki would miss the shotgun dropkick, and Uno would hit the Phoenix splash for the win. The right guy won, but the match was basically fine. They got no real time here, everything was just so rushed and the division as a hole continues to not feel important, which is a damn shame. I really think Ki and Uno getting a nice 6-7 minutes by themselves could have been something really good.
* Borash talked, Bram interrupted and said that he would call out another performer from TNA's past. Bram left and a large gloved hand grabbed Borash who said, "It's time". Well I wonder who that could be? THE DOUBLE J DOUBLE MMA CHALLENGE IS BACK!
* Taryn complained to Marti and Jade for losing last week, she now has to face Kong and Brooke in a title match (I guess next week). They then hyped the Slammiversary tag match.
* Set for Slammiversary so far…
– Brooke & Awesome Kong vs. Dollhouse (Taryn Terrell, Marti Belle and Jade)
– Robbie E vs. Jessie Godders
– Non-Sanctioned Match: James Storm vs. Magnus
– Lashley and Mr. Anderson vs. EC3 and Tyrus
Angelina Love vs. Velvet Sky: Love cut a pre-match promo, saying that this was Sky's last chance to get on the roster. Sky apparently has to win to get her job back. Love talked trash and slapped Sky, leading to Sky attacking and working her over. They brawled to the floor and brawled, Love regained control and they went back to the ring. The heat segment was solid; Sky's comeback was awkward at times (weird body language and selling) for someone who has been wrestling for so long. She then hit the stunner for the win. It had some issues, but they did work with some good intensity. I didn't hate it, I'd but it wasn't exactly good; I guess I expected more from two women who have worked for over 12 years (15 in Love's case).
* The Dirty Heels said that since there are no rules in a Full Metal Mayhem, that they have all of the advantages they need to win.
* We get another mystery person video.
* They interview MVP backstage, and he mocks the journalists and their scoops. He understands that in war you can lose a battle, but he has made adjustments and will win the war against the Rising.
Match 4 in the Best of 5 Series For The Vacant TNA Tag Team Titles – Full Metal Mayhem: The Wolves [2] vs. The Dirty Heels [1]: They worked for almost three minutes and then went to a commercial. They used the weapons early, the Heels decided to try and talk the Wolves out of that because they were having issues when things were on an even level. This led to the heels smashing the Wolves with a ladder as they went for stereo dives. The commercial break was right around FOUR MINUTES, which really killed the flow of the match for me. The Heels controlled for a few minutes post break, but they got too full of themselves and the wolves made their comeback with weapon shots and multiple dives onto the heels. Later in the match Richards wrapped a chair around his foot and tried creeping death, but Aries was able to counter it. The open was uninspired, and the LONG commercial killed a lot of the momentum but as the match progressed they did an excellent job of building the action and also getting the crowd into the action. They did this wild doomsday missile dropkick through a table spot on Edwards and then built into the weapons more as they built towards the end. The Wolves then did a double team Van Terminator to Aries who had a trashcan on his head. Roode later made the save with a low blow and stole match #4 to set up a fifth match. I give them credit for overcoming that horrible commercial break to deliver a damn good match. I questioned doing FMM in match four, but I also think it provided a nice tease that the series could end here.
* Side note: Dear TNA, stop having Josh Mathews say that things are trending on Twitter when A) they were taped two hours ago and B) they aren't. That's some bush-league shit.
* Matt Hardy cut a promo about making his comeback. He hates Carter, but Carter arrived and said Matt needed to win tonight, because if he did he would get a title shot. Matt then said he already made his legacy, and Carter had to win next week to make his.
Jeff and Karen Jarrett Return: Jeff and Karen Jarrett made their way to the ring. Jeff noted that he was the founder of Global Force Wrestling, and discussed getting a call from TNA. He explained that he had issues with TNA, and decided to reply and had a conversation. They wanted him to come back for the King of the Mountain match at Slammiversary. He discussed all of the good times he had in TNA; Angle's debut, Joe head butting Angle, AJ Styles becoming the best wrestler TNA ever had, Storm and Roode forming Beer Money, he has a ton of great memories. Karen spoke about the offer, and she thought TNA was in the rear view and that Global Force Wrestling was their future. She didn't want him to take the offer, but Jeff talked her into it because TNA was his baby. She's fine with it because Jeff didn't go out how he wanted to go out and on Sunday he will make things right. Jarrett officially declared himself for the KOTM match, and he promises to win one more time. There was some real emotion there that I could appreciate and I felt that they tried to make Slammiversary feel important with the segment. It was very surreal seeing Jarrett back in a TNA ring and also promoting GFW. I am really curious to see if this is a one off or the start of something bigger. On a side note, if Jarrett and TNA aren't merging or working together, this benefited Jarrett and Global Force Wrestling way more than TNA because they got to name drop the promotion a ton on TV.
Bram vs. Vader: Vader worked over Bram with the clubbing punches, but was largely immobile. Bram ripped off the mask and slapped Vader around, and then Vader got a near fall off of a clothesline. Vader looked for the corner Vader bomb and seemingly hurt himself when he did it. Bram then got the metal turnbuckle part and nailed Vader several times for a DQ. They just mentioned that Bram wanted all of his matches to be no DQ, and then they DQ'd him. So Bram cannot beat Vader clean in 2015? That was stupid this was the complete opposite of good. Matt Morgan then ran out to make the save, and cleared Bram from the ring.
Eric Young vs. Chris Melendez: EY took control right away, beating Melendez down in the corner and choking him out. Melendez made a brief comeback and Young then hit the piledriver to score the win. That was completely rushed and likely should have been left off the show and done at Slammiversary or next week. There was no need to shoehorn it into this show. Young is a good guy for Melendez to work with from a teaching standpoint, but for him to learn and grow, they need time.
* The BDC and Rising brawled from the back and into the ring. Hernandez made his TNA return and he joined with the BDC and attacked the Rising. Word is that Hernandez felt his Lucha Underground contract was breached and he may have received his release. The BDC stood tall as the war continues.
Non-Title Match: Champion Kurt Angle vs. Matt Hardy: With not much time left in the show, they went right to work and into some near falls right away. They then went into the home stretch, doing the back and forth punches and Germans from Angle. Hardy fought back and got a near fall from the side effect. After some back and forth, Hardy missed the moonsualt and Angle connected with Germans, but Hardy hit another side effect for another near fall. Hardy hit two more side effects and then got another near fall. Hardy then hit a twist of fate for 2. Angle finally grabbed the ankle lock and grapevine for the win. Post match EC3 and Tyrus attacked, Hardy tried to help and Angle took out Tyrus, Angle got the ankle lock on Carter and he rapidly tapped as the show ended. The match was way too rushed, as they tried to build some drama but just really did a ton of near falls off of signature stuff without building to it. I give them credit for making it enjoyable, but it could have been more.
* End scene.
* Thanks for reading.
* At the close of the show, set for Slammiversary is…
– Brooke & Awesome Kong vs. Dollhouse (Taryn Terrell, Marti Belle and Jade)
– Robbie E vs. Jessie Godders
– Bram vs. Matt Morgan
– Winner Chooses The Match Stipulation For Match Five of The Tag Team Title Series: Austin Aries vs. Davey Richards
– Non-Sanctioned Match: James Storm vs. Magnus
– Lashley and Mr. Anderson vs. EC3 and Tyrus
– King of the Mountain Match: Jeff Jarrett vs. ??? vs. TBA vs. TBD vs. A Mystery Opponent for an unknown prize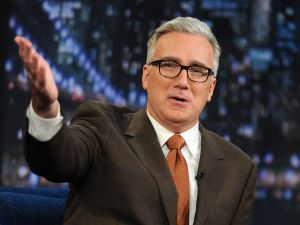 "Byyyyyyyyyyyyyyyyyyyyyye Felicia!"
6.0
The final score: review Average
The 411
An overall mixed bag tonight. I appreciate finally getting matches for Slammiversary, but with so much time to build to the show I feel they overall booked the show poorly. I know the woes of the taping schedule, but more could have been done. The booking of the X-Davison continues to be poor as they were forced to rush through a title match to crown a new champion in five minutes, which really hurt the quality and overall feel of importance for the title even if the right guy did win. Sky and Love was skippable, Bram not being allowed to pin Vader clean only to set up a match with Morgan made no sense. Let Vader hit some trademark stuff, Bram uses his weapon and wins and then set up the match, it's simple. Young and Melendez was too rushed and should have been kept off of the show as well, as the X-Division Title match could have really used the time. It wasn't all bad, but it could have been done better.

The good news was that the Wolves and Heels delivered again, and we're getting another match to boot out of them so I am good with that. The build to Angle vs. EC3 was solid overall, far from great but I think they did a good job to set up the match. The Jarrett deal was surreal in a way, and overall well done and I am curious to see where it goes.

Overall the show was better than the last two weeks, and with the returns and a match announcements for the PPV and next week there feels to be some momentum here. But I will not get excited until we see where it goes. All too many times I have watched these shows that feel like "TNA Reboot #35" and we always return to the status quo. I am curious, and hope that things get interesting.
legend