Csonka's TNA Impact Review 9.30.15
September 30, 2015 | Posted by
Csonka's TNA Impact Review 9.30.15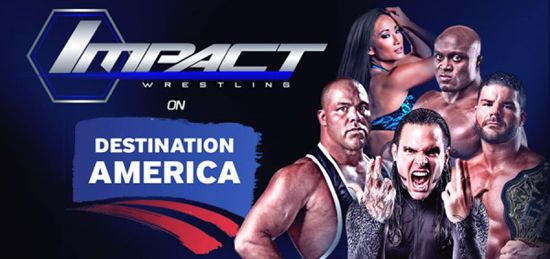 TNA Impact Review 9.30.15
OFFICIAL RESULTS
– No DQ Match: Mahabali Shera defeated James Storm @ 7:29 via pin [*½]
– Trevor Lee defeated DJ Z and Tomasso Ciampa @ 4:11 via pin [**¾]
– Handicap Match: The Dollhouse defeated The Beautiful People @ 6:40 via pin [**¼]
– Matt Hardy and Drew Galloway defeated EC3 and Tyrus @ 13:04 via [**]
---
* Opening video package, featuring highlights from last week's show.
EC3 TALKS: EC3 and Tyrus hit the ring to kick off the show. He kicked another legend in Jeff Hardy to the curb, and then spoke about Aunt D cheerleading for his challenger, Drew Galloway. Dixie came out and said that everyone is discussing and praising Galloway because he stood up for TNA and fought for the company when EC3 wouldn't. EC3 dropped some "chosen one" references for Galloway during his promo after their back and forth, Galloway hit the ring and informed EC3 that no one liked him because he was a bitch. Galloway was fired up, and said when he is done talking he will tear EC3 apart. EC3 ran though the legends that he has defeated and run off, and promised to be in God mode at Bound for Glory and added that Galloway won't be standing up, he'll have to stand down to EC3. Galloway promised he wasn't; a savior, but that he would become the champion. This was an overall good segment to build the PPV match, I just wish they had another week or so to try and get some heat behind it. I know people will joke all they want, but the build to the PPV has been so haphazard and quick nothing is getting a proper build. These guys did well, and feel they could have made the match feel a bit more important with another week. Still, this was a good open for the show.
* Storm cut a promo about Khoya being the one causing doubt in the Revolution. Storm promises to end him tonight.
* After the commercial, EC3 was pissed that Aunt D was treating Galloway as the franchise. He may just end his career at Bound for Glory.
* We get a video package for the Mahabali Shera vs. James Storm feud.
No DQ Match: Mahabali Shera vs. James Storm: The match started with immediate brawling and a low blow 25-seconds in, this is my kind of no DQ match. They basically went back and forth for the first few minutes; Storm introduced chairs and tosses Shera off the top and into two of them that he set up. This led to a near fall. Shera looked terrified on the top and was off balance and nearly fell, not good. Storm of course got more goodies as he got a table and a bottle of beer. Storm misted the ref with the beer, which led to Shera hitting a spear and getting the phantom pin on Storm. Storm eventually used the cowbell and scored with the eye of the storm through the table for a near fall. Storm then broke the beer bottle and went to attack Shera, but Abyss and Manik arrived. They beat down Storm with the black hole slam and a frog splash. Shera hit the sky high for the win. Ok, first of all Storm worked really hard for a guy leaving the company and tried to make Shera look good. He tried. Shera won, which is also good since he is staying and Strom isn't. But with that being said, I feel that Shera needed to win by himself to give him some credibility, I get why Abyss and Manik wanted to stick it to Storm, they could have simply came to stop him from using the beer bottle or something, while allowing Shera to fight his own battle and pick up a big win. Instead, this felt like one of those matches where the winner isn't any more over than when he started because he needed the help from two men. Also, if the rumors are true and they have big plans for Shera, and since Storm is leaving, he needed a strong victory here, which he didn't get. Also, I do not support a push of Shera, because he is just not very good at all and has nothing really going for him in regards to charisma and or crowd support. This wasn't good.
* Backstage Dixie Carter is not happy with EC3. She plans to make a change in regards to the Bound for Glory main event. If EC3 and Tyrus lose tonight's main event, Matt Hardy will be added to the BFG main event. But even if EC3 wins, she has another surprise for him.
Bobby Roode Talks: He is proud to hold the King of the Mountain title. He wants the title to mean something, and will defend it at BFG in an open challenge. Lashley then appeared and offered his hand in respect for Roode. Lashley came to TNA to compete against the best, and Roode is at the top. He also came to collect as many titles as he can. He brought up their history competing against on another, and asked for the title shot. Roode shakes his hand and agrees to the match. I am fine with this; they have had good matches in the past and should again at the PPV. I also appreciate that they tried to make the title seem important. Good segment.
* Taryn told the Dollhouse to end the Beautiful People once and for all.
Trevor Lee vs. DJ Z vs. Tomasso Ciampa: Ciampa makes a footnote for himself in wrestling history, working on NXT against Breeze and here on Impact tonight. Quick beginning here, with a lot of action and a nice dive by Lee. Very frantic, car crash style match here with pretty much non-stop action from all three, which was a nice change of pace and honestly what the show needed at this point. Ciampa got some good run, but got tossed and Lee picked up the win. I really wish that had some more time, because it was a lot of fun.
* The Beautiful People cut a promo on the Dollhouse.
* We get a video package for Brooke; she wants to win the Knockouts Title again.
* EC3 speaks about the stipulation for the main event, which he calls BS. He's a winner, and Tyrus is with him, which makes him a winner. He thought Dixie was a winner, but she's making questionable decisions. EC3 plans to end Hardy's dreams tonight.
The Dollhouse (Jade, Belle and Rebel) vs. The Beautiful People (Velvet Sky and Madison Rayne w/Angelina Love): They brawled right away, which was appreciated since they hate each other. After a brief period of brawling, they settled into a regular match. The Beautiful People controlled early, but the numbers game got to them and the Dollhouse then took over. They got the heat on Sky for a bit, but it didn't last long as Rayne got the hot tag and made the comeback. It broke down, we had brawling on the floor and Sky got sent to the steps and then Jade got a chair, but failed in her attack. Rebel went 1983 Memphis and powdered Rayne, allowing Belle to get the roll up and the win. Solid little match there, that felt like the first installment in a series of matches between the teams.
* Eric Young ranted backstage.
* Dixie Carter is planning a major announcement on Monday; Mahabali Shera will be with her, so it is likely the official announcement of the tour of India.
* Gail Kim hypes her feud and Sunday's match with Awesome Kong.
Eric Young Talks: Young ranted about having Melendez beat last week, but 30-guys ran interference and that is the only reason he lost last week. He then said he is better than everyone; he is God and is too strong to die. Robbie E then came to the ring and told Young to shut up. Robbie then offered to fight him, and charged the ring. They brawled and Robbie ran wild until Young gave him a low blow and tossed him to the floor. Young ranted about his greatness again, and then demanded another challenge. Melendez came out and they brawled. Young worked him over and got a chair, but Melendez fought back and Young bailed. Mr. Anderson then came out and introduced himself. He then attacked Young. He tossed him into the ring, and Robbie and Melendez took turns hitting moves, and then Anderson hit the mic check. This was good in that it played off of the roster hating Young because he joined with GFW, but bad because there was nothing hyping the angle match at BFG. Crazy Eric Young is a lot of fun, but again this felt out of place on the go home show for the PPV.
* Matt Hardy met with Galloway about the main event stipulation, and Matt talked about winning tonight and going to Bound For Glory for the title match. Galloway says wrestling throws curveballs, and he is fine with it. He feels hardy deserves the chance, but Galloway says BFG is his dream. Tonight they are a team, but on Sunday, the best man will win and that will be him. They agree to work together tonight to get to the PPV.
* Eric Young ranted backstage about the attack, noting that it was not fair. Dixie Carter agreed, and then she made the announcement that he was facing Kurt Angle. Well thankfully they got that on the show and made the earlier segment make some sense.
* We get a Bound for Glory video package.
Ethan Carter III and Tyrus vs. Matt Hardy and Drew Galloway: If Hardy and Galloway win, Matt Hardy gets put into the Bound for Glory main event. Commentary asked by Galloway wouldn't throw the match to ensure the one on one shot at the title, and I agree, seriously he should. Anyway, EC3 and Tyrus controlled early, working over Matt. Lots of slow Tyrus offense, nerve holds and the like as they worked through the commercial. After the break, they continued to work over Hardy. Galloway finally got the tag, ran wild on EC3 and then Tyrus tagged in. Matt then made a save, twist of fate to Tyrus by Matt and then Galloway hit the sick kick and that was all. It was ok, it felt long and lacked any sense of urgency, but it wasn't bad.
* Dixie Carter then came out and informed everyone that Jeff Hardy would be the special referee to ensure that the match was fair.
* End scene.
* Thanks for reading.
Updated Bound For Glory card…
* Kurt Angle vs. Eric Young
* Bound for Gold Gauntlet Match: Mr. Anderson, Abyss, Robbie E, Mahabali Shera, Tyrus, Eli Drake, Aiden O'Shea, Chris Melendez and Jessie Godderz, Rockstar Spud are set for the match
* TNA X-Division Ultimate X Title Match: Champion Tigre Uno vs. Manik vs. DJZ vs. Andrew Everett
* TNA Tag Team Title Match: Champions The Wolves vs. Trevor Lee and Brian Myers
* TNA Knockouts Title Match: Champion Gail Kim vs. Awesome Kong
* King of the Mountain Title Match: Champion Bobby Roode vs. Lashley
* TNA World Title Match: Champion Ethan Carter III vs. Drew Galloway (Jeff Hardy is Special Referee)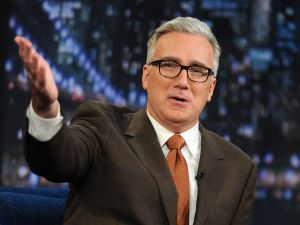 "Byyyyyyyyyyyyyyyyyyyyyye Felicia!"
4.0
The final score: review Poor
The 411
On the surface, this is not a bad show. If this was just a self-contained show, I likely would have called it a good show because there were some things to enjoy. There was some solid wrestling and build for the PPV, but unfortunately it felt as if it was happening at the wrong time, like things weren't peaking leading into the PPV; it all continued to feel rushed. I get that TV is TNA's priority, but the fact is that they chose to run a live PPV, and Bound For Glory has always been positioned as the biggest show of the year. This build has been poor, has been rushed and the fact that they were still changing the PPV card on the go home show to the PPV comes across poorly and doesn't give the feel of a cohesive build to the show. This felt like the show before the go home show, not the final show before the PPV. But this is par for the course for TNA, where they wait until the final show before the PPV to announce fairly major things and give the fan base no time to absorb it or really get into the matches. The hope when they cut back on live PPV was that they would properly utilize the TV they had to effectively build to their limited live PPVs. I was all for this, as they never should have tried to be WWE and run so many PPVs. But they cut back, and basically booked the same; peaking TV and largely saving PPV build until the last moment. TNA didn't learn from their mistakes, and now I will have to hear that PPV is dead (it isn't) as the excuse for their lack of effort. The odd debut of Ciampa on a go home show, Andrew Everett being announced for the X-Division match with no real hype, the change of the main event all felt poorly timed; to me poor booking is poor booking, there is no excuse for it when you need to make money and need to score PPV buys. They could have and should have done better, and this is where the TV has been failing to me, and that is why I felt that this show failed as the final selling point for their biggest show of the year.

On the bright side, I do like the PPV card and feel that it should be a good show. But the road to get there hasn't been good, which is a shame because despite all of the bad, the changes in talent and such, they have the tools to put on good shows. And I think that Sunday will be a good show, I just don't know how many people will watch or care about it.
legend