Csonka's WWE Roadblock Review 3.12.16
March 12, 2016 | Posted by
Csonka's WWE Roadblock Review 3.12.16
Csonka's WWE Roadblock Review 3.12.16
OFFICIAL RESULTS
– WWE Tag Team Title Match: Champions The New Day w/Woods defeated Sheamus and King Barrett @ 9:45 via pin [***]
– Chris Jericho defeated Jack Swagger @ 7:50 via submission [**½]
– NXT Tag Team Title Match: Champions The Revival defeated Enzo Amore and Big Cass @ 10:17 via pin [***½]
– WWE Divas Title Match: Champion Charlotte defeated Natalya @ 13:44 via pin [**¾]
– Handicap Match: Brock Lesnar defeated Luke Harper and Bray Wyatt @ 4:07 via pin [**½]
– Sami Zayn defeated Stardust @ 12:45 via pin [*]
– WWE World Heavyweight Title Match: Champion Triple H defeated Dean Ambrose @ 24:53 via pin [****]
---
– They are using the smaller, house show set, which I approve of because it gives the show a different feel. I like anything that gets us away from the sterilized feel of the major shows.
– New Day cut a fun promo, including revealing a real life box of BootyO's cereal. This turned into mocking the League of Nations. It was their usual silliness, but the crowd still loved them just the same.
WWE Tag Team Title Match: Champions The New Day w/Woods vs. Sheamus and King Barrett: The sad thing is that this match was built better OFF TV than on TV, as the TV portion was almost nonexistent. Thy worked a nice back and forth early, as the crowd was really into New Day. New Day looked to take control, as they hit the stampede early, but the League worked the heat on Kofi. The heat was solid, but very bland. Big E got the hot tag, ran wild and hit the big splash. Barrett fought back and hit a cool suplex from the corner, and it quickly went back to Sheamus and Kofi, which felt really odd. Kofi got a near fall off the high cross, but Sheamus got the cloverleaf after that. Big E took out Barrett by posting him, Kofi escaped the cloverleaf and got the tag to Big E. Sheamus escaped the double big ending and Kofi landed BADLY and was tossed to the floor. Barrett returned, Woods distracted Sheamus and thankfully Kofi returned to help (as in he wasn't dead) as Big E hit the big ending on Barrett to retain. They gave the League a good phantom fall as Woods distracted the ref, sowing that the League were competitive and could have won, but the numbers game got to them. That was an overall pretty good match to kick things off, the crowd was hot and they worked well together; it felt a little flat in parts, but I felt it was a good effort overall.
– Heyman cut a promo, noting that they were in the new center of suplex city and that Brock would conquer Bray Wyatt.
– We get a video package on the Jericho/Styles angle.
– Pre-match Jericho explained that he was offended that the crowd cheered for him, and then when they chanted for AJ, he told them to go to hell and even ran down the Canadian crowd. Jericho admitted that he was ashamed to be Canadian, and is thankful he moved to the US. He then called Toronto "the anus" of Canada. After discussing the fans chanting for the flavor of the month and name-dropping Jack Swagger, here was Swagger to be Jericho's opponent.
Chris Jericho vs. Jack Swagger: Swagger controlled early, and it was obvious here that Vince wasn't in Cole and JBL's ear, as they were going deep into Jericho's past to praise his career longevity. It was so refreshing compared to the regular stuff these guys do on Raw. As Jericho worked the heat the crowd chanted for AJ a bit, and then we got CM Punk chants. Anyway, Swagger made the comeback after a solid heat by Jericho and hit the Swagger bomb for a near fall. Jericho awkwardly rolled for an attempt at the walls, but Swagger escaped and got he ankle lock for a moment. This is just here, not really feeling it. Swagger countered the codebreaker for a near fall, got the ankle lock but Jericho used the ref to get the ropes. Sneaky heel, he then got the walls of Jericho and Swagger tapped. The match was perfectly fine, but at least the right guy won.
– Cole puts over NXT and the tag team champions, Dash and Dawson. We then get a video package for the team and their feud with Enzo and Cass.
NXT Tag Team Title Match: Champions The Revival (Dash and Dawson) vs. Enzo Amore and Big Cass w/Carmella: Really good reaction for Enzo, Cass and Carmella. The Revival tried some heel/distraction tactics to get control early, but it failed. Enzo and Cass controlled early, hitting some double team sand clearing the ring. That led to Cass tossing Enzo to the floor to take out he champions, which received NXT chants. The champs finally posted Enzo, allowing them to take control and worked the heat. Dash and Dawson kept Enzo isolated in their corner, sign frequent tags and double teams to keep the heat. Enzo almost got the hot tag, but Dawson hit a pounce to send Enzo to the floor and to stop that noise. That was a great spot. Dawson ended up posting himself, and Big Cass got the hot tag and got to run wild on both Dash and Dawson. Enzo and Cass looked to hit the rocket launcher, but Dawson cut that off. Dawson would hide behind Carmella, but Cass then ate the double team codebreaker on the floor. Enzo was left to fight on his own, and even got a great near fall off the roll up. Dash and Dawson then hit the double team codebreaker off the ropes (shatter machine) on Enzo to retain. That was an overall really good match, with a good pace, a great crowd and good work from all four men. I am really happy for all involved there, getting the shot on this special and delivering.
– We see Natalya dedicating her match to Bret Hart earlier in the day. Charlotte and Ric arrived, and she laughed at Natalya and claimed that she was no threat. Natalya called them cowards, and ticked Charlotte into a title match tonight.
WWE Divas Title Match: Champion Charlotte w/Ric vs. Natalya: Natalya has been watching her Evolve iPPVs, and she went grapplefuck at the beginning. Natalya was not in the mood for any of Charlotte's bullshit, so she slapped her and worked a nice surfboard and went for the sharpshooter early, but Charlotte bailed to the floor. After slamming Natalya to the apron, Charlotte took the heat and delivered the skull fucker. These two worked well together, as you would expect, as they had a good and clean match. Charlotte actually did work the knee, which is nice to see and something you can actually do when you have time. Natalya made her comeback and then of course didn't sell the damn leg. Charlotte avoided a sharpshooter, and then got the figure eight. Natalya fought her down to a regular figure four and then rolled the hold. Natalya kept fighting it and Charlotte then rolled under the roped and held the hold, and the ref had to break it. She then hit natural selection and Natalya kicked out, but they did not get the big reaction for the near fall, as you would expect (due to this being Canada and Natalya being the one surviving). Natalya stopped a moonsault and walked Charlotte to mid-ring for a sitout powerbomb, again not selling the leg one bit, and got a near fall. You can't work the leg and do the LONG figure four spot and then not sell the leg. They went back and forth, Natalya got the sharpshooter and Ric tried to pull Charlotte to the ropes but Natalya broke it and yelled at Ric. This led to the distraction roll up with the ropes finish. MEH. They had a lot of good parts here, but the lack of selling the leg after making that a focal point and the completely overused finish (Ric doing his deal feels played out to me) hurts the match for me. I can deal with the finish to protect Natalya in Canada, but at least follow through with the leg work and selling of it, otherwise it comes off as busy work to fill time.
– Wyatt cut a promo before the match, putting over Lesnar as a monster and conqueror; but then noted that he and Harper will take down the beast and stand tall. Lesnar and Heyman arrived, and this is apparently a handicap match now.
Handicap Match: Brock Lesnar w/Paul Heyman vs. Bray Wyatt and Harper: Brock is getting into WrestleMania shape. Wyatt bailed quickly and allowed Brock to SMASH Harper. Either Wyatt is injured or they want to protect him again. They need to make up their minds. Wyatt would distract Brock, Harper hit a dive and then scored with a bog boot and superkicks. Harper got a near fall off of a lariat, and I am digging this interaction. Harper got his run here, but then Brock came back with Germans. The crowd kept count of the suplexes during this onslaught on Harper. Brock would stare down Wyatt and then continued to torture Harper more. Brock hit the F5 as Wyatt backed away from the ring and that was that. Brock destroying people is always fun, and of course he was the right man to win as he has a big match set for Mania. It was what it needed to be, but it was fun seeing Harper get some shit in on Brock.
Sami Zayn vs. Stardust: This was fine, but once they were done chanting for Sami and Cody to annoy Stardust, it felt flat as far as the energy went. The work was fine from a technical standpoint, but it just lacked energy. It's hard to ask a crowd, even a hometown type of deal for Zayn, to actually care about Stardust or anything he does. Stardust just kept doing things, and no one cared. It's not that they worked hard; it was just hard to care about. This should have been a match for Zayn to get in, get his shit in, and get out with an easy victory. Instead, he was booked on the same level as Stardust, and that doesn't do anyone any good. This was the wrong match (as far as how it was laid out/produced) here. Zayn made his comeback but had to work really hard to get the people to care. Zayn kicked out of the beautiful disaster, hit the XPLODER into the corner and helluva kick and that was FINALLY that. Good work guys, you made a Sami Zayn match IN CANADA fucking boring. This was a complete misfire, and easily the worst thing on this show so far.
WWE World Heavyweight Title Match: Champion Triple H vs. Dean Ambrose: Mixed crowd reaction early, with the fans chanting for both guys back and forth. They worked a methodical beginning, lots of basic back and forth wrestling, which I have no issues with. We got the CM Punk chant again, why I have no idea. Ambrose targeted the arm early, and did some of that Fit Finlay finger shit where he tries to rip them off of your hand. The first six-minutes or so was a nice back and forth, which had the feeling that they would be going long. After a brief brawl on the floor, Ambrose target the leg of HHH. It was a refreshing change of offense for Ambrose. Commentary even discussed HHH's previous quad injury, HOW REFRESHING! They went to the floor again, and that is where HHH got control, sending Ambrose to the steps. Back in the ring, HHH got the heat and worked over Ambrose with a crossface and then a variation on the rings of Saturn. Unfortunately during this, HHH didn't sell the leg, nor did Ambrose ever go back to it as he made a comeback. Come on guys. Ambrose an wild with clotheslines and scored with the bulldog for a near fall. They both teased their finishers, and Ambrose got another near fall off of the jawbreaker lariat. Ambrose again escaped the pedigree, but got cut off when he tried the suicide dive. HHH then dismantled the announce table, but then got sent to the steps (knee first, there it is) and we went back to the ring and then Ambrose got crothced. Ambrose would counter the pedigree and locked in a figure four. Maybe we shouldn't have booked the long figure four spot earlier in the show if this was the case. HHH escaped, but then Ambrose got the sharp shooter. HHH is officially the face in peril here, surviving like a true hero, you can't make that up. Ambrose would hit dirty deeds, and the ref counted three, but then claimed Ambrose's feet were under the ropes. Ambrose argued with the ref and HHH got a roll up with the ropes for a near fall. HHH got sent to the floor, and Ambrose hit the suicide dive and then they brawled on the floor. Crowd went from bullshit chants to this is awesome chants. Ambrose then hit the big elbow from the top and to the floor and did crotch chops to mock HHH. Ambrose beat the shit out of HHH on the announce table, broke the count and then went to the barricade and went for the elbow drop, but HHH moved and Ambrose went through the table. They did the count out tease, but HHH hit the pedigree to retain. Despite some issues with HHH being a bit too babyface like and not selling the knee as much as I would have liked, this was a hell of an effort from both guys. HHH worked way harder than I would expect this close to Mania, and gave Ambrose a lot, including the visual fall. The one big positive from this is that HHH looked in great shape, bumped a lot and overall looked 100 times better than last year at Mania. The biggest issue, from a storytelling aspect, is that HHH ended up winning clean. Ambrose also has a Mania match, and it does him no favors. Also, while they gave Ambrose the visual pin, how many times can he be close and lose before people stop caring? I really enjoyed the match, it was a lot of fun and felt fresh, but it wasn't without its problems.
* End scene.
* Thanks for reading.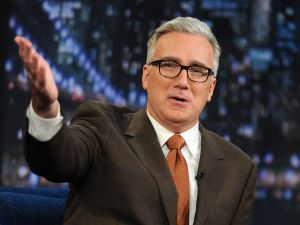 "Byyyyyyyyyyyyyyyyyyyyyye Felicia!"
6.8
The final score: review Average
The 411
Overall I'd call tonight's event an above average event. The opener, NXT tag and main event were all worth the time; they were fun, featured hard work and some good crowd reactions. I had issues with some of the selling on the night, as well as the horrible producing of the Zayn match (who the hell was the agent that thought that was a good idea?), as well as the fact that the agents had miscommunication or did not care about the repeated spots (two phantom pins, the two figure four survival spots for champions). Hit the two tag matches and main event for sure, and maybe the Brock match if you have extra time.
legend