Wrestling's 4R's PPV Edition 4.03.12: WWE WrestleMania 28
April 3, 2012 | Posted by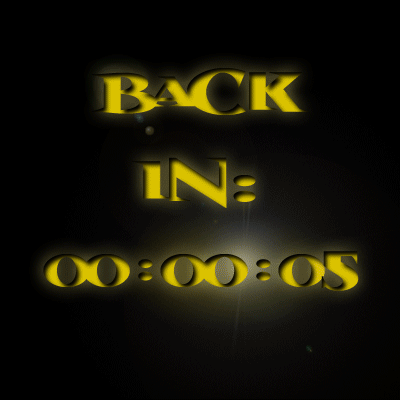 How the 4R's of wRestling Work!
Here is a quick explanation of the 4R's. The column will run TWO times a week. We will group our feelings on the shows in various categories: The Right, the wRong and the Ridiculous. The Right is stuff that worked very well: a great promo, a great match and so on. PuRgatoRy is a section between the right and wrong. It shows equal traits from both sides that cannot be ignored and needs discussed. It is not a bad place per say, as things can get remedied or go the wrong way the very next week. The wRong is what it sounds like: bad matches, bad or boring promos and so on. The Ridiculous is stuff that had no right on TV: Stupid angles and so on. And there is always a possibility of a 5th R, which is as bad as they come. This is not a "mark" column, nor a "smark" column, our goal is to analyze the show from many different fronts, reward the good and call out the bad. We will not apologize for our opinions, they are as they are, whether positive or negative.
---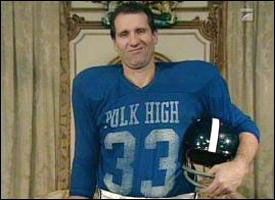 Let's rock…
REMINDER: This column is finished and submitted before Raw airs.
WWE WRESTLEMANIA 28:
By: LARRY CSONKA
QUICK RESULTS:
* WORLD TITLE MATCH: Sheamus defeated Daniel Bryan @ 0:18 via pin to become the NEW World Champion [NR]
* Kane defeated Randy Orton @ 10:58 via pin [**]
* IC TITLE MATCH: The Big Show defeated Cody Rhodes @ 5:19 via pin to become the NEW WWE IC Champion [**]
* Maria Menounous and Kelly Kelly defeated Beth Phoenix and Eve @ 6:22 via pin [*]
* HELL IN A CELL: The Undertaker defeated Triple H @ 30:52 via pin [****½]
* BATTLE FOR CONTROL OF RAW & SMACKDOWN: Team Johnny defeated Team Teddy @ 10:38 via pin [**]
* WWE TITLE MATCH Punk can lose the title on a DQ: CM Punk defeated Chris Jericho @ 22:23 via submission [****]
* The Rock defeated John Cena @ 30:34 via pin [***¾]
You can listen to the latest edition of the 411 on Wrestling Podcast from Sunday night, where myself and Andrew Critchell broke down the show and took a ton of calls at this link!
THE RIGHT:
The Big Show defeated Cody Rhodes: In the third match on the show, we got our second title change as the Big Show defeated Cody Rhodes to win the IC Title. The match wasn't as long as I would have liked, and it wasn't a classic by any means, but I enjoyed the match for what it was. While I was really hoping that Cody would hold onto the title for a while longer and be booked a bit better, I have to say that the match followed the angle well. The whole gimmick was that Cody was constantly embarrassing Big Show for his WrestleMania failures, which he has some bad moments. But the story was one of comeuppance, where Cody would be punished for his actions and Big Show would be validated and get his WrestleMania moment. And that is what happened, Cody lost decisively, Big Show won the title and in that win made it LOOK like it meant something. Show celebrated with the title, was almost in tears as he looked at the title he won, kissed his wife, and again, MADE this feel important. I feel that, in wrestling, that is a very important thing. Not perfect, and a bit on the low end of the right, but it was enough that I enjoyed it.

HELL IN A CELL – The Undertaker defeated Triple H: While the first hour felt like a disappointment, when hour two began, it finally felt like WrestleMania. It started with Jim Ross' appearance to commentate on the match, and even just in the set up announcing, it felt way more important. Shawn, Taker and Triple H entered, the cell lowered and you just had the feeling that shit was about to get real, and it did. Now like last year, I am fully aware that people are not going to like this match for one reason or another, but as JR would say, this was a damn fine piece of business. From the bell these guys came to put on a show, all three, and they did so maybe better than anyone can. That's not a shot at other performers; it is a compliment to these three men. From the brutality and attack of Triple H, where he did cross that line to try and end Taker, to the fact that Shawn was so conflicted in whether to stop the match or not, it was clicking. The superkick from Shawn makes sense, due to the fact that Taker put him in Hells Gate, so that he would NOT stop the match. From there, we had scintillating near falls, including the superkick from HBK, which led into the pedigree, and the crowd bought that near fall HUGE. They had more from there, Taker finally was able to fire up and come back, with more hot near falls and they had the audience in the palms of their hands. The brutality was evident on the backs of Triple H and Taker, as the chair shots certainly left their mark, they were not out there to fuck around. Much like the end of the second Taker vs. Shawn match, Triple H had one last try at ending things, but was soundly stopped by Taker, and was backed off to the corner. He told Taker to fuck off, gave him the crotch chop, ate the tombstone and that was it. From the brutality, to the conflict that Shawn Michaels has to battle through, the near falls and the reaction of the crowd, this match delivered and in a perfect storm, made this finally FEEL like WrestleMania. To add onto what they did, the post match where the mutual respect was evident, Shawn helping Taker to his feet, the two of them helping Hunter to his feet and hugging it out as they left the ring was the perfect end to the story that they told, which in many ways played perfectly off of the stories they told with Flair vs. HBK, the two HBK vs. Taker matches, and last year's Triple H vs. Taker match. This was simply outstanding. Also, poor Triple H, he wanted to bleed the hard way and allowed Taker to Harley Race the fuck out of him, and it just didn't work the way they had hoped. But yes, Triple H, Taker, Shawn and Jim Ross worked in chorus to create a spectacular match, and that is all I have to say about that…

CM Punk defeated Chris Jericho: Going into the show I had stated that these guys would deliver a very good match, if they had the time to tell their story and work, and I am pleased to say that they did. Before the match started, the new man in power Johnny "My Suit is Awesome" Ace made a stipulation, that if Punk were to get DQ'd, he would lose the title, because he didn't want a fight, he wanted a wrestling match. That played well into the storyline that they wee building, and that I was a fan of, as well as the past history between Punk and Johnny. While the opening portion of the match was admittedly slow, it served its purpose well, with Jericho trying his best to piss off Punk and get the easy DQ victory and the title. It played perfectly into everything he had done before the match in the build, and they played off of it very well. From there the match did pick up, and as expected, they delivered a very good match. The counter of the top rope RANA into the Walls, into what were some great mat counters of the submissions leading to the finish were all well done, and really got the crowd into it. CM Punk retains in a very good WrestleMania match, in clean fashion, and again, not only was the work good, but they played perfectly off of the build tot the match. I know a lot of people were not fans of the build, but now that you see it played out, I feel that more people will appreciate that effort. The match was hurt by the crowd at the beginning, but I feel that they really worked hard to overcome that, and they delivered what I felt what was the second best match of the night.

The Rock defeated John Cena: The first thing that I want to say about this match is that I will give the Rock a lot of credit (and I am not taking anything away from John Cena) for performing at the level that he did in a 30-minute WrestleMania main event. When you consider the time off he had, I feel that it is a great accomplishment. The opening portion of the match was a little clunky at times I will admit, I got to do the second viewing and noticed that more on that replay viewing. But both guys worked hard, they used just about everything we thought they would use, and the crowd was electric for the whole thing. The final 10-minutes or so of the match really made it for me, and made it feel like a "WrestleMania" main event. I know that some were so happy to see Rock back, but he did get a bit tired, and there were a few small instances of timing problems, like when he let Cena stand up top for 45 seconds or so. Also, the blatant calling of spots really got annoying. And don't get me wrong, spots are always called, but damn guys, could you at least TRY to be a bit more quiet and or covert about it? While they were generally small things, it did take away from my enjoyment. While I ended up not liking it as much as some, I do feel that they delivered a good main event, with the feel good moment of Rock winning, which is exactly what the crowd wanted. In some ways I feel the decision is questionable, since Cena is the one staying full time, but some times the simplest finish is the best, and in this case, that is what happened. The finish in particular really worked, as Cena, for lack of a better term, "heeled" it up as he mocked the Rock and went for his own people's elbow, but as Lawler stated, "one mistake cost John Cena the match." While I do not feel that it reached "epic" levels, I felt that it was good, and the atmosphere was really amazing, and at the heart of it, that is what WrestleMania is all about. I will be interested to see where they go on Raw with the Cena loss.
PURGATORY:
Kane defeated Randy Orton: I will freely admit that going into the show that this match was not one that I was looking forward too. It just had no real build, and I honestly was hoping for something better for Orton after his great 2011. the good news is that the match wasn't bad, unfortunately it just wasn't that good. I am sure that they worked hard, but the match felt something I could see on Raw, SD, IMPACT or event Superstars on a weekly basis. I guess I expected more, silly me. The finish, well either they decided that they want to rebuild Kane since he has been a joke since his return, or they decided that too many people thought Orton was going to win and decided to go the other direction with the finish. Again, this wasn't bad, but it just didn't feel "WrestleMania" if you get my drift. Also the crowd was obviously not into it, chanting for "Daniel Bryan," following the opening.

Team Johnny defeated Team Teddy: The battle for control of both show took place here at WrestleMania, and in many ways I felt really bad for these guys. I didn't feel that the build was the best, but they unfortunately had to follow the Hell in the Cell, which really had drained the crowd. Again, for a match that was supposed to be pretty important if you think about it, I mean, control of BOTH shows, it came of much like the Kane vs. Orton match in my opinion, the run of the mill TV match. It broke down and became a bit of a cluster, which again was expected, but doesn't really make things good. Zack Ryder got rolling, Ziggler was a bump machine, and it appeared as if Ryder would get the win, until Eve got involved. Her distraction was enough to cost Zack the match, and give Johnny and his suit control of Raw and Smackdown. To add insult to injury so to speak, Ryder got to look like a goof twice as Eve eventually kicked him in the balls and left. Also, they shifted the entire focus to THAT instead of the fact that Teddy Long lost his job, which remember, was the big angle here. Again, much like Kane vs. Orton, this wasn't bad, but it just didn't feel "WrestleMania" if you get my drift.
THE WRONG:
SHEAMUS defeated DANIEL BRYAN: You know, the first thing that I want to say is that 411's Todd Bergman deserves a ton of credit for calling this finish exactly last week. I had never thought about it, but damn if Todd didn't nail it. Now, I know that at times a match like this can be a really good thing, ala the Honky Tonk Man's loss to Warrior, and I know that some have compared the reign of Daniel Bryan to Honky. And I get that, but in my opinion, I do not like these kind of matches on WrestleMania. I get that it was the opener, and I get that they wanted to get the night off to the right start by having he title change and new baby face champion. I get that, but I also feel that it devalues the work that they have done with Daniel Bryan as well as the World Title. I know right, how dare I want the titles to be credible and mean something in this day and age. Word is that the finish had been in the works for some time, and also that many were trying to have it changed. It certainly is not what I would have booked, although the ONLY positive I can take from this is the fact that it happened right after the kiss, which would play into my thoughts that Daniel will blame her completely for the loss, furthering his heel work. Oh well, they all can't be winners, and I know some probably loved it, but I am not one of them. While I am sure that they were happy to be on the show proper this year, as a fan, I felt ripped off, as I was looking forward to their match. Obviously we needed time for backstage shenanigans, musical performances and fake old women with fake asses dancing. Yup.

Maria Menounous and Kelly Kelly defeated Beth Phoenix and Eve: While they worked hard, and I certainly give Maria credit for working hurt when she obviously didn't need too, the bottom line is that this was not good, went too long, and I hated the finish. I know that it is a "celebrity match," but it just was not good, too many hiccups and it was sloppy. They went too long, the crowd really didn't care, and the fact was we all knew that the celebrity would win, but did she have to beat Beth? Remember she is the champion? I have no issues with the celebrity winning, but you know, Eve was out there, and was perfect to take the loss. As Steve Cook would say, "it is what it is."

BACKSTAGE BULLSHIT/Funkasaurus: I have to say that the backstage stuff with Flo Rida, Captain Keith from Deadliest Catch (which I am a fan of) and the Funkasaurus stuff did nothing for my enjoyment of this show. All I could think of is that, "this shit had to make the show, while Sheamus vs. Bryan only got 18 seconds." Yeah, it still bothers me. No sir I didn't like it, I didn't like it at all. Throw the musical acts in there as well, it did nothing for me. I get what they wanted too do there, but it did not work for me, and took away important time.
THE RIDICULOUS:
NONE
The 411
To be honest, the first hour of the PPV was a real disappointment, as it felt like a glorified Raw with the short matches, matches that weren't too good, and overall a feeling of disappointment on many levels.

The good news is that things really picked up from there. Triple H vs. Taker, Cena vs. Rock and Punk vs. Jericho all delivered very well, an when the big three matches do that, it goes a long way to make the show a good one. Triple H vs. Taker, Cena vs. Rock and Punk vs. Jericho were all very good, and very different matches, which is also what makes each one stand out in different ways. Hell in a Cell was awesome story telling with extreme brutality, Punk vs. Jericho played into the build with the added stipulation, and was more of your pure wrestling match. Finally, Cena vs. Rock was a match built off of the year of hype had the right two guys, the great crowd and the finish, which sent the crowd home very happy.

The Big Show finally got his moment, and made it feel that it was important while Kane vs. Orton and Team Teddy vs. Team Johnny were fine and perfectly acceptable, and mainly in purgatory because I did not enjoy them as much as many others did, but again, they were fine. Unfortunately, the women's match didn't do a thing to impress me and while the booking could save it after the fact, I stand by my criticism of the Daniel Bryan vs. Sheamus match. Add in the shit that didn't need to be there (Funkasaurus, backstage shit) and it only make my feel stronger about that.

With all of that being said, I feel that the whole is greater than the sum of its parts, and at the end of the night (especially after rewatching the show) we had a pretty strong event. Not in the very top tier of all time great WM events, but just below it, due to the three main matches delivering well.

SHOW RATING: 7.9

As a reminder, I will be going by the 411 scale..

0 – 0.9: Torture
1 – 1.9: Extremely Horrendous
2 – 2.9: Very Bad
3 – 3.9: Bad
4 – 4.9: Poor
5 – 5.9: Not So Good
6 – 6.9: Average
7 – 7.9: Good
8 – 8.9: Very Good
9 – 9.9: Amazing
10: Virtually Perfect
You can listen to the latest edition of the 411 on Wrestling Podcast from Sunday night, where myself and Andrew Critchell broke down the show and took a ton of calls at this link!
YEAR IN REVIEW (PPV):
TOP PPVs:
I hope to catch all of the iPPVs from over the weekend, and when I do, I will update the listing.
* WWE WrestleMania 28 – 7.9
* ROH 10th Anniversary iPPV – 7.5
* ROH Showdown in the Sun: Night One iPPV – 7.4
* TNA Victory Road – 6.5
* TNA Against All Odds – 6.5
* TNA Genesis – 5.0
* WWE Royal Rumble – 5.0
* WWE Eliminating Chamber – 4.0
TOP PPV MATCHES:
* From WWE WrestleMania 28 – Hell in a Cell: The Undertaker vs. Triple H [****½]
* From WWE WrestleMania 28 – WWE Title Match: CM Punk vs. Chris Jericho [****]
* From The ROH Showdown in the Sun: Night One iPPV – Last Man Standing Match – Kevin Steen vs. El Generico [****]
* From WWE WrestleMania 28 – The Rock vs. John Cena [***¾]
* From The ROH Showdown in the Sun: Night One iPPV – ROH World Title Match: Davey Richards © vs. Roderick Strong vs. Eddie Edwards [***¾]
* From TNA Victory Road – Kurt Angle vs. Jeff Hardy [***¾]
* From TNA Against All Odds – TNA X-Division Title Match: Austin Aries vs. Alex Shelley [***¾]
* From The ROH 10th Anniversary iPPV – Eddie Edwards & Adam Cole vs. Davey Richards & Kyle O'Reilly [***¾]
* From The ROH Showdown in the Sun: Night One iPPV – Lance Storm vs. Mike Bennett [***½]
* From TNA Against All Odds – Kazarian vs. AJ Styles [***½]
* From TNA Genesis – Monster's Ball Match: Abyss vs. Bully Ray [***½]
* From WWE Elimination Chamber – Raw Elimination Chamber WWE Title Match: CM Punk vs. The Miz vs. Kofi Kingston vs. R Truth vs. Dolph Ziggler vs. Chris Jericho [***½]
* From The ROH 10th Anniversary iPPV – TV Title Match – Jay Lethal vs. Tommaso Ciampa went to a 15-minute time limit draw [***½]
* From The ROH 10th Anniversary iPPV – No DQ Match – Kevin Steen vs. Jimmy Jacobs [***½]
---
TWITTER
Your heart is free. Have the courage to follow it…TO CSONKA'S TWITTER!
http://www.twitter.com/411wrestling
http://www.twitter.com/411moviestv
http://www.twitter.com/411music
http://www.twitter.com/411games
http://www.twitter.com/411mma
The 660th edition is over, and I want to thank you for reading this, for following 411's WrestleMania coverage and also for following the Countdown to WrestleMania 28. And now, some fun with pictures…

"Surprise, I'm not on the card, but you already knew that…" – Alberto Del Rio

"So I think you should be cool with Hunter and tell him that you forgive him for doubting you in the past…" – Shawn Michaels

"Hey dick face, remember when you called me an Indy superstar that won't ever mean shit?" – CM Punk

"My God that DDP is a limber bastard…" – Chris Jericho

"18 seconds? Now that's clobberin time…" – CM Punk

"HAHAHAHAHA… who said you were a better worker than me?" – Triple H

"Stephanie…" – Shawn Michaels

"So then Randy tells me, 'Kane and I are a main event match anywhere in the country, and we're gonna steal the show'…" – CM Punk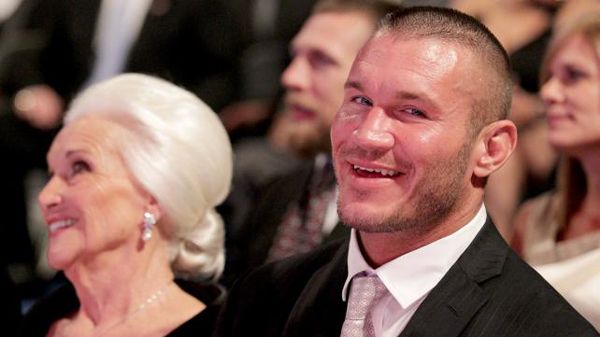 "I don't always shit in old lady's bags, but when I do, I do it while listening to the 411 on Wrestling Podcast!" – Randy Orton

And so the Mania ends for another year…