411 Fact or Fiction MMA: Should MMA Have a PED Division?
April 13, 2016 | Posted by
Welcome back to another edition of the 411 Fact or Fiction MMA annual tournament, and I'm your host, Wyatt Beougher! If you've checked in with any of the last fourteen or so editions of this particular column, you know we're in the midst of our annual tournament. With the semifinals taking place last week, any sane, rational human being would expect the finals to take place this week, right? NOT SO FAST! If you read the closing of last Friday's column (you didn't, and it's fine, because no one ever does), I mentioned that the finals would be pushed back a week for something special this week. That something special was supposed to be me taking on Ben Askren in a special OneFC-themed edition of Fact or Fiction. The reason I interjected it into the middle of the tournament was two-fold: one, because it would give both of my finalists a break to recharge their Fact or Fiction batteries, and two, because One wanted to promote their Global Rivals show that's taking place this weekend, the main event of which will see the aforementioned Askren putting his One Welterweight Championship on the line against Nikolay Aleksakhin. Unfortunately, communications broke down between 411 and One and we never received Ben's responses, so instead, I've got an EXTRA special treat for you this week. Because the guys I collaborate with on this column are insanely awesome, I had four volunteers this morning (well, yesterday morning by the time you read this) who were willing to help me out in my hour of need, and three of them got their responses back to me in a timely fashion. (The fourth, Todd Vote, took my invitation to sit this one out if he so chose since I had the minimum two competitors that I needed.) So this week is going to be a three-way dance instead!
But first, here are the tournament brackets:
And if you want to check out any of the past tournament bouts, you can find them here:
–2016.03.07: Preliminary Round – #4 Eric Moore vs #5 Dan Plunkett, West Bracket – closed
–2016.03.09: Preliminary Round – #3 Mark Radulich vs #6 Jonathan Solomon, West Bracket – closed
–2016.03.11: Preliminary Round – #2 Dino Zee vs #7 Stewart Lange, West Bracket – closed
–2016.03.14: Preliminary Round – #4 Robert Winfree vs #5 Alex Rella, East Bracket – closed
–2016.03.16: Preliminary Round – #3 Todd Bergman vs #6 Evan Zivin, East Bracket – closed
–2016.03.18: Preliminary Round – #2 Lorenzo Vasquez III vs #7 Jeffrey Harris, East Bracket – closed
–2016.03.23: Quarterfinal Round – #1 Todd Vote vs #4 Eric Moore, West Bracket – closed
–2016.03.25: Quarterfinal Round – #2 Dino Zee vs #3 Mark Radulich, West Bracket – closed
–2016.03.30: Quarterfinal Round – #1 Jonathan Butterfield vs #5 Alex Rella, East Bracket – closed
–2016.04.01: Quarterfinal Round – #2 Lorenzo Vasquez III vs #3 Todd Bergman, East Bracket – closed
–2016.04.06: Semifinal Round – #2 Dino Zee vs #4 Eric Moore, West Bracket – closed
–2015.04.08: Semifinal Round – #1 Jonathan Butterfield vs #2 Lorenzo Vasquez III, East Bracket – closed
TALE OF THE TAPE
RED CORNER
Mark "Headshrinker" Radulich
Supreme Overlord,
Radulich in Broadcasting Network
5-3-1
VS
BLUE CORNER
Alex "Little Mac" Rella
Contributor, 411 MMA Zone
3-5-1
VS
GREEN CORNER
Lorenzo "Corpse Grinder" Vasquez III
Contributor, 411 MMA Zone
6-1-1
---
Both Junior Dos Santos & Ben Rothwell improve their standing in heavyweight division https://t.co/12VIm5ZkoL pic.twitter.com/2NWQmzZ1Ea

— FOX Sports: UFC (@UFCONFOX) April 11, 2016
1.) At age thirty-four and coming off a one-sided loss to Junior dos Santos, it is unlikely that Ben Rothwell will get that close to competing for the UFC Heavyweight Championship again in his career.
Mark Radulich: FACT All things being equal and random injuries aside, it's not likely he'll be in line for a title shot anytime soon. Assume he fights 2X a year and needs at least a 3 fight win streak to even get considered for a title shot, we're talking probably 2 years from now. Meanwhile, the champ fights 1 or 2 times a year (due to injuries, etc.). Ben Rothwell is now behind Stipe Miocic, Cain Velasquez, Alistair Overeem and Junior Dos Santos; any one of those guys could win the title and/or be scheduled for the ever-popular undeserved but monetarily necessary rematch. Meanwhile, Rothwell will probably be slated to fight guys like Derrick Lewis (3 fight win streak) or Ruslan Magomedov (undefeated in the UFC, 14-1 overall) or even Roy Nelson (their last fight was a split decision in the IFL). If he loses any of those or really any fight over the next 2 years that only puts more time in front of any potential title shot. The math just doesn't work and as the statement above reads, he's already 34-years-old. Even if he were to somehow go on a killer run where he takes out the entire division, he'll be close to 40 if not exactly 40 by then. The only way he gets a title shot is if he's available on short notice to save a PPV when Cain Velasquez a heavyweight contender gets injured.
Alex Rella: FACT Unfortunately yea, Ben Rothwell's title hopes are pretty much over. He had to go on an awesome 4 fight winning streak dating back to 2013 just to get himself in the discussion of the title picture, that's unlikely to happen again at his age. He had to get past Junior dos Santos to pull it off and he just couldn't. Rothwell is in a good spot for the rest of his career as he is a legitimate top 5 heavyweight and has now proven he can main event smaller shows, he just won't get that title shot. Guys at the top of the heavyweight division are always injury prone, so people do step in on short notice, but he's lost to too many people ahead of him like JDS, Cain Velasquez, and even Mark Hunt. Sorry Big Ben.
Lorenzo Vasquez III: FICTION We're talking about one of the shallowest divisions in the game; in addition, we're also talking about a division in which one punch can make a tremendous difference in a matter of seconds. Rothwell was dusted by JDS, but at the same time, we could easily be talking about how Rothwell captured another amazing win by stopping one of the best heavyweights in the world. All Rothwell had to do was catch JDS once or a few times and the outcome could have been a total one-eighty. That is how fragile the heavyweight division is at the moment. Rothwell can put together another run and it shouldn't surprise anyone. He's had a long career and it is very possible he is entering the twilight of his career, but it is not entirely possible he is done. Just look at Fabricio Werdum, 37 and the heavyweight champion. Heavyweights tend to have longer careers than their smaller colleagues. So, we can't say it is unlikely. Rothwell can go back to the drawing board and easily come back and kick off another run at the title. That is simply the way of the heavyweight.
---
IT'S ALL OVER!

Derrick Lewis @TheBeast_UFC and his terrifying KO power puts Gabriel Gonzaga to sleep! #UFCZagreb https://t.co/92REzI2jdo

— FOX Sports: UFC (@UFCONFOX) April 10, 2016
2.) With a 6-2 record in the UFC, including three straight (T)KO wins, Derrick Lewis should get a higher profile opponent than Roy Nelson.
Mark Radulich:FICTION No, Roy Nelson is exactly the kind of opponent Derrick Lewis should be fighting. According to the UFC rankings at FoxSports.com, Nelson is ranked 11. Lewis isn't even on the chart but presumably he's ranked 15. Who do you want him to fight, Cain Velasquez? If I'm on the Lewis team I'm trying to get a named and ranked opponent that is within the realm of reason and reality. The UFC isn't going whole hog and feeding the 15th ranked guy to somebody in the top 5. And smart booking doesn't put him with somebody too close to his ranking, lest you kill potential title contenders that you should be building up. Right now all of the top 7 contenders have fights booked. That leaves the following as your list of top contenders: Mark Hunt (8), Josh Barnett (9), Frank Mir (10), Roy Nelson (11) and Bigfoot (12). Bigfoot already has a fight lined up with Skyscraper. Mir may be retired. Barnett fights inconsistently. That leaves Hunt and Nelson. However, you also have to find fights for Magomedov and a returning Oliynyk. Pickins is slim now so why not match Roy Nelson vs Derrick Lewis? Nelson continues his role as gatekeeper and Lewis gets a name and higher ranked fighter. If Lewis should win he shoots up the rankings and then you can think about giving him the Travis Browne's and Andrei Arlovski's of the division.
Alex Rella: FICTION I think Roy Nelson is the perfect opponent for Derrick Lewis in his next fight. Lewis has a nice record and he has been knocking fools out lately, but none have them have really been top fighters. Gabriel Gonzaga is the biggest win of his career, but the former number one contender hasn't been great lately as he is only 1-4 in his last 5 fights. Recent knockout losses to Shawn Jordan and Matt Mitrione show he isn't ready for an elite opponent. A veteran and top 15 heavyweight like Nelson is a perfect litmus test to see if Lewis can hang with the top guys.
Lorenzo Vasquez III: FICTION Not yet. Roy Nelson actually makes sense as Derrick Lewis' next opponent if that were to be made. Lewis is on a hot streak but he hasn't actually beaten the cream of the crop. Gabriel Gonzaga was a step up but not too far up. Gonzaga has been more on a downward spiral recently than a top contender. With his three-fight winning streak riding three (T)KO, The Black Beast is ready to step into the top fifteen and test the waters, but just shy of ready to step into the top ten. Anyone between the No. 10 and No. 15 is a solid fight for Lewis to gauge his progress and Nelson is right in there. That's a fight I am sure we'd love to see.
---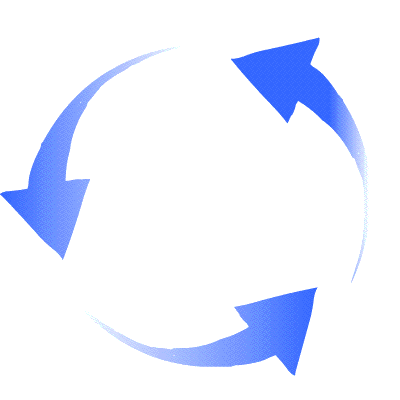 SWITCH!
Beautiful uppercut takes @Taisumov155 to 25-5 at #UFCZagreb! https://t.co/8mKVTEx71F

— UFC Europe (@UFCEurope) April 10, 2016
3.) Similarly, Mairbek Taisumov is ready for a top ten lightweight opponent after four straight (T)KO wins.
Alex Rella: FICTION Nah, he ain't ready. Taisumov is on a nice four fight winning streak and has been really taking advantage of his spot on these smaller European events, but top ten is a stretch. He hasn't beaten anyone of real credibility just yet. That's not a knock on Taisumov, he just hasn't built himself up to that point yet. I'd like to see him go up against a UFC veteran first like KJ Noons or Shane Campbell. Not elite fighters, but someone much more experienced. Taisumov has earned the right to go up against better opponents, but top ten is a stretch.
Lorenzo Vasquez III: FICTION Mairbek Taisumov is on a roll and has only lost one out of 9 fights since November 2012. Most of his last eight victories (UFC wins) have come by way of knockout or technical knockout and submission. He's looked impressive but I believe it would do him some good to climb up the ladder meticulously in this shark infested division. The lightweight division is no place to be diving into the deep end without testing the waters first. Don't get me wrong, I'm not discrediting his past opponents, like I said, this is a mean division. Taisumov would best serve himself by besting a top fifteen opponent before standing across the cage from a top ten lightweight. He is a killer of a fighter, but I think he is at least a fight away from a top ten opponent.
Mark Radulich: FICTION Again, I'd make him fight someone in the 11 – 15 category before I'd jump to top 10. Al Iaquinta (ranked 11) isn't busy but 12, 13 and 14 all have fights lined up. Iaquinta has been rehabbing his knee since he had surgery in December. He's looking for a fight this summer. Taisumov sounds like a great test for one of Strong Island's finest. Iaquinta also wants to be on the first NY card. That sounds as good a place as any to have them fight. Either way, I wouldn't go past Iaquinta. If not him then wait until Bobby Green, Evan Dunham, or Michael Chiesa have their fights and then make an executive decision. Whichever way they go, give Taisumov one more fight before he gets a 1 – 10 ranked opponent.
---
Kimbo Slice says "maybe the guy used the same glove" from Shamrock's drug test sample, thereby contaminating his. https://t.co/qF5Yi1pCmb

— Ben Fowlkes (@benfowlkesMMA) April 11, 2016
4.) Kimbo Slice has a valid point about allowing PED and TRT use for older fighters, though a separate division should be created for the fighters who choose to go that route.
Alex Rella : FICTION You just can't start to go down this road. There can't be exceptions for PED use; it creates too much chaos you can't regulate. Under Slice's views, can both fighters agree to using PED's? What if one fighter uses stronger steroids than the other? Is that an unfair advantage or does anything go once you agree to PED's? It's a dumb suggestion. If you want to take steroids, go fight in Japan or another country with terrible regulations.
This idea of a separate division using PED's is redundant because shouldn't all the older fighters be on an even keel anyway? They should all be slower or have lower testosterone levels, so it should be okay to go up against each other. One thing everyone keeps overlooking is that Slice used PED's and his opponent almost died in the fight. Yes, there were other complications with Dada 5000 cutting weight, but one could argue it was partly because of Kimbo's unnatural advantage. Dada wasn't on steroids, maybe he would have won the fight early if Kimbo wasn't cheating. Regardless, there is no excuse to use steroids for fighting, no matter how old you are.
Lorenzo Vasquez III: FICTION If you can't compete without performance enhancing drugs or testosterone-replacement-therapy, you shouldn't be competing. In no way does Kimbo Slice have a valid point. You cannot make an exception like this when the sport is in the early stages of trying to cleanup its image. Sure, there should be a separate division, a senior's division or master's division, but without an exception for the use of PED or TRT. That is just ludicrous. If your body is falling apart during training or it can't hold up anymore without PED or TRT, then get out and do something else because you don't belong at this level anymore. It's as simple as that. Circus type attractions bring rating and spread the product around but we don't need too many bookings like Kimbo Slice vs. Ken Shamrock anyway.
Mark Radulich: FICTION Nope, the sport doesn't owe anybody anything that would result in special rules or divisions. Drug use of any kind has the potential to be abused no matter how many rules or whatever you put in place. Now I'm leaving my personal opinion of PED use out of this. I've gone on the record basically saying I don't care what the fighters use. However, I also recognize that allowing PED or TRT use opens up a Pandora's box of issues (not the least of which is potential death at a young age) that ultimately should be avoided by any legitimate sport. If you are too old or too beat up that you need PED's or TRT to compete at a "professional level" then you probably should consider a new line of work. While a sicko like me might get a jolly out of two steroid-filled freaks smacking each other about, it's not really good for the sport overall.
[Editor's Note: For the record, I agree with all three guys. Kimbo's ideas are, unsurprisingly, not particularly beneficial to anyone but Kimbo, but I still wouldn't be surprised if Bellator tried to institute a PED Division. -W]
---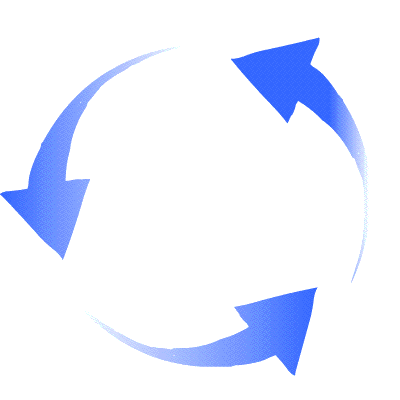 SWITCH!
TUF Latin America 3

Coaches :
– Chuck Liddell
– Forrest Griffin

Thoughts? … https://t.co/64GdRCABFt pic.twitter.com/AvQSXHSIqL

— UFC Nederland (@UFC_Nederland) April 11, 2016
5.) While both Chuck Liddell and Forrest Griffin are huge names in the world of The Ultimate Fighter, their selection as coaches for the third installment of TUF: Latin America is puzzling.
Lorenzo Vasquez III: FICTION I'm going with FICTION here. When you hear Chuck Liddell and Forrest Griffin are coaching TUF Latin America, it sounds a little puzzling. However, it really isn't on second thought. 1.) The UFC is obviously trying to hike up ratings and grab a stronger hold of the Latin market; Liddell and Griffin are huge names and their names alone will accomplish this, at least temporarily. 2.) The UFC either doesn't believe their current Latino talent can get it done or the likes of Cain Velasquez and Henry Cejudo were unavailable. At the end of the day, it is a business move to drive the hooks in deeper in a market the UFC desperately wants to succeed in.
Mark Radulich: FICTION Not really if you think about it. It's a TV show. A TV show needs ratings. The Ultimate Fighter is a brand that has been struggling to get good ratings. Why not try to produce good ratings by bringing in name, retired fighters to be on the show? We here in America might not be enthralled but those in Latin America haven't had the exposure to either guy that we have. For all we know, Liddell and Griffin might have huge untapped fan bases that will tune to the show because their names are attached to it. It makes just as much as sense as having Brock Lesnar coach on TUF or Rousey coach when they were hot commodities. The only difference here is that the audience is different and potentially more accepting of UFC alumni. As for the question of, "But why Latin America?" Again, why not? They have translators there. Chael Sonnen coached in Brazil. It's a free world baby, throw mud at the wall and see what sticks!
Alex Rella: FICTION I have not watched one minute of TUF: Latin America, but I will be watching season 3 and I'm sure there are other fans in the same boat. I and many other fans rarely watch TUF anymore and the reasons are well documented such as it being tired, oversaturated, not compelling match-ups, etc. TUF Latin America is an even tougher sell to most American fans. So throwing legendary fighters in as coaches definitely makes it more compelling. I have genuinely missed Forrest Griffin fighting and will look forward to him coaching. It doesn't matter that they're retired, most TUF coaches rarely end up fighting anymore anyway.
---
MMA fighter dies after Total Extreme Fighting bout in Dublinhttps://t.co/0TMYZVMU7T pic.twitter.com/MyUuhYpKUW

— Sun Sport (@SunSport) April 12, 2016
6.) Mixed martial arts will undergo another round of scrutiny from the mainstream sports media in the wake of the death of 28-year-old Joao Carvalho following a TKO loss at a Total Extreme Fighting event on April 9th.
Lorenzo Vasquez III: FACT The sport is still relatively young with many critics who desperately look for unfortunate events like the death of 28-year-old Joao Carvalho to spew their displeasure with the sport. Maybe we won't hear it to a large degree because it happened outside the big lights of the UFC, but a few will take notice and scrutinize the sport to the extent to which they can. Until MMA is as large as the NFL, MLB, or NBA per se, it will be overly scrutinized by those just waiting for these types of unfortunate events to happen, as if they have nothing better to do. And, even if the sport reaches the heights of let's say, the NFL, critics will continue come forth. It's combat sports and for some it will always be human cockfighting. It's unfortunate but true. In that light, I send my condolence to the friends and family of Joao Carvalho. May he rest in peace.
Mark Radulich: FACT And the sun will also set in the west, as it always does. It's a 24-hour news cycle world and "MMA is killing people!" is a fun headline to generate clicks. Misinformed news outlets will write their stupid pieces, people who are already prejudiced against the sport will still hate it and the rest of us will barely notice. The UFC just did a show in Croatia. MMA is legal in NY. Short of Dana White killing a baby with a gun, this will pass fairly unnoticed and the world will just keep spinning.
Alex Rella: FICTION This is awful and you hope to never see it happen, but I don't think it will put that much of a black-eye on the sport. It wasn't in the UFC; most sports reporters don't even know the sport exists outside of the UFC. It happened in a small promotion (that likely has less stringent restrictions) and it happened to a fighter nobody knew about before this. Unfortunately, I think we've all just become jaded by terrible things in the world too. I feel terrible for his friends and family, but something else equally terrible will probably happen soon enough. There will be some scrutiny, but it's not going to hurt MMA's growth or the popularity.
---
So which competitor earned your vote? You've got until midnight eastern on Saturyday to vote, so make sure you make your voice heard!
---
And that's it for today, but we'll be back next week with the tournament finals! As always, if there's anything you'd like to see featured in a future edition, leave your statement in the comments and I'll add it in. Let me know what you thought in the comments or on Twitter. And please, be sure to vote!
Also, follow 411's various and sundry zones on Twitter for your daily 411 fix!
411 Wrestling Zone Twitter
411 Movies/TV Zone Twitter
411 Music Zone Twitter
411 Games Zone Twitter
411 MMA Zone Twitter