411's WSOF 34 Gaethje vs. Firmino Report 12.31.16
December 31, 2016 | Posted by
– Live on NBC & NBC Sports from The Theater at Madison Square Garden.
Early Prelim Results
* Bruno Santos defeated Vagab Vagabov via split decision (29-28, 28-29, 29-28)
* Andre Harrison defeated Bruce Boyington via RD1 submission, 1:54
* Tom Marcellino defeated Matt Denning via RD1 submission, 3:30
* Shane Kruchten defeated Jeremy Mahon via unanimous decision (29-28, 29-28, 29-28)
---
Light Heavyweight Bout – Smealinho Rama (9-2) vs. Jake Heun (10-5): ROUND ONE: Rama is the former light heavyweight champion. Heun works leg kicks right away, Rama looks to circle away, clinches and pressures Heun to the cage. They trade knees and separate, Heun pressures and lands a head kick. Rama works body kicks, they circle and Rama works jabs and drops Heun with a right hook, takes the back and locks in the choke, releases and Heun looks for a heel hook, but Rama drops into a heel hook. Rama works from half guard, working from the side and then into north south. They stand and trade, Heun lands well but Rama unloads as the round ends. SCORECARD: Rama 10-9
ROUND TWO: Rama comes out aggressively, lands well and looks for a takedown. Heun hits a jumping knee and they work along the cage. Heun looks hesitant after being dropped in round one. He's busted up by his left eye as Rama continues to land jabs. Rama mixes in some leg kicks, takes Heun down and takes the back, working from the side. The hooks are in now, Rama landing good strikes and controlling and the ref calls it off.
OFFICIAL RESULT: Smealinho Rama via RD2 (3:30) TKO
Middleweight Title Bout – Champion David Branch (19-3) vs. Louis Taylor (13-3): ROUND ONE: Branch is also the light heavyweight champion. He'll enjoy an 8-inch reach advantage. Branch takes center cage right away, looking to pressure Taylor and back him off right away. Branch works body kicks, and they work to the cage. Taylor with good pressure, Branch separates and back to leg kicks for Branch. Taylor chases with jabs, but doesn't land anything of substance. Branch shoots, takes Taylor down and works short strikes. Branch scrambles, takes the back and looks for the choke, but Taylor turns into him and escapes for the moment. Branch again goes for the choke, great counter by Taylor as he keeps escaping the choke. Great scramble by Taylor to switch into guard, he then works some knees to the thighs of Branch as the round ends. SCORECARD: Branch 10-9
ROUND TWO: Round two begins as Branch counters a kick, and they work to the cage. Taylor has had solid success working along the cage, and they separate. Branch again backs him off with strikes, using his reach well. Taylor pressures him to the cage, he again finds some success there, but doesn't do much and they separate but then return to the cage, where Taylor pressures, Branch looks for a takedown, Taylor works it to the cage and leans on Branch, looking to rest a bit. Well they did absolutely nothing there, draw round for me. SCORECARD: 20-19 for Branch overall
ROUND THREE: Taylor is looking lethargic here, throwing some slow and looping hooks. Branch shoots, but Taylor looks for the guillotine, which he's won several fights with. Branch escapes, gets mount and then takes the back and looks for the rear naked choke. Taylor again manages to scramble out and they work along the cage again. Taylor finally lands some jabs, Branch answers but Taylor looked for the guillotine again. Branch escaped, and the round ends. Hard round to score to be honest, no one had any sustained offense or did serious damage; it felt like another stalemate. The judges won't give two draw rounds, but I have no issue doing so. SCORECARD: 30-29 for Branch overall
ROUND FOUR: We get a lot of circling, Taylor accidentally catches Branch low for the third time. These have been "grazing shots" with the knee from the clinch. Branch counters the jumping knee, takes Taylor down and lands solid ground and pound, to the body and head. Branch is smothering Taylor here, Taylor has no real answer here, just holding on and hoping to survive. Branch keeps working short strikes, looks to flatten out Taylor, landing some harder strikes and the round ends. SCORECARD: 40-38 for Branch overall
ROUND FIVE: Not sure what Taylor needs to do here as rounds two and three were stalemates to me. Both circle and trade jabs, but Branch takes him down once again and blankets him. Branch takes mount, and then the back and finally the rear naked choke and Taylor taps. Ok, he needs not to tap. I'd love to see the official score cards to see how 2 & 3 were scored.
OFFICIAL RESULT: David Branch via RD5 (2:00) submission
Heavyweight Bout – Caio Alencar (10-1) vs. Jared Rosholt (14-3): ROUND ONE: The main stats are pretty even, Alencar is older, and both guys are making their WSOF debut. Alencar looks for a flying knee right away, Rosholt avoids as Alencar then looks for body kicks. Alencar lands a great body kick and then starts to unload on Rosholt, drops him and it is all over. Alencar beat that boy like he owed him money.
OFFICIAL RESULT: Caio Alencar via RD1 (1:17) KO
– We're moving over to NBC proper now.
Bantamweight Title Bout – Champion Marlon Moraes (17-4) vs. Josenaldo Silva (25-4): ROUND ONE: Silva has about a 9-inch reach advantage. They take center cage, pawing at each other but just circling mainly. Moraes finally lands a good right, flashes a head kick and then backs off Silva. Moraes is switching stances, Moraes clips and drops him and follows up with hammer fists. Moraes then looks for a guillotine and then transitions to a north south choke, Silva escapes and lands combo, but Silva drops, clutching his knee and looks to have blown out his knee, and the fight is over due to that injury.
OFFICIAL RESULT: Marlon Moraes via RD1 injury stoppage (2:30)
– Post fight. Moraes says happy New Year to everyone and thanks God before praising Silva. "I hit guys and they go down."
Welterweight Title Bout – Champion Jon Fitch (28-7-1dr) vs. Jake Shields (31-8-1dr): ROUND ONE: Fitch will enjoy a 4-inch reach advantage. Fitch looks to be in great shape. Fitch takes center cage right away, Shields flashes a high kick and Fitch takes him down along the cage. Fitch works body strikes, good pressure early and works body strikes. Shields closes guard, trying to pull Fitch closer and to stop the strikes. Fitch presses Shields to the cage, Shields looking to work a butterfly guard but Fitch keeps the pressure on. Shields looks for the guillotine, Fitch slips out, but remains in top control. They get stood up, they trade leg kicks and Fitch clips Shields. They work along the cage, and the round ends. SCORECARD: Fitch 10-9
ROUND TWO: Fitch with a combo as round two begins, Shields gets the takedown and they work to the cage. Knees by Shields and then another takedown, which looked to happen in slow motion; Shields into half guard and then mount. Solid strikes from Shields, Shields looks to take the back and Fitch has to fight off the choke. Shields keeps landing shirt strikes and searching for the choke. Shields maintains back control, figure fours the body of Fitch and again looks for the choke. Fitch survives the round. SCORECARD: 19-19 after two
ROUND THREE: Fitch is out aggressively, working his striking and trying to keep it on the feet. Shields works him to the cage, fishes for the guillotine and then looks for another takedown. Knees by Fitch to the thighs of Shields; Shields now digging for a single leg but Fitch fights it off. Fitch then pulls Shields down, works from half guard as neither guy does much of anything here. Tough round to score, felt like a draw as all they did was battle for position, neither guy did anything of note. SCORECARD: 29-29 after three
ROUND FOUR: Both guys were warned between rounds about staying active on the ground. We get a break as Shields has some tape trimmed from his glove. They trade some jabs and leg kicks, Fitch stuffs a shot, and then another. Fitch into the guard of Shields, not the best of plans really. He has top control, but Shields closes guard, looking for a guillotine. Shields' guard is open most of the rime, but Fitch just stays there, doing nothing and allowing Shields to fish for holds. Shields now looks for a heel hook, Fitch escapes the knee bar attempt and they again slowly battle along the cage. They get separate for lack of action, and the round ends. SCORECARD: Fitch 39-38
ROUND FIVE: Fitch looks to strike, stuffs a takedown and foolishly goes into the open guard once again. Back to the feet they both miss with some embarrassingly bad strikes. To the ground, Fitch again lays in the open guard, Shields again goes for a leg submission, gets a heel hook, but Fitch slips out. GET OFF THE GROUND FITCH. Shields again tries for a knee bar, Shields looks to roll, but Fitch slips out. Fitch lays on Shields as time expires. He wins, but really, we're all losers here. SCORECARD: Fitch 49-47 (I guess)
OFFICIAL RESULT: Jon Fitch retains via unanimous decision (49-46)
– Fitch gave a post match promo, noting that he's had some medical issues, including a bad disc in his neck. This may be his last fight; he will take some time off and talk to some doctors.
– Shields praises Fitch for his victory.
Lightweight Title Bout – Justin Gaethje (16-0) vs. Luiz Firmino (19-7): ROUND ONE Firmino took the fight on a month's notice. Firmino rushes out with a push kick, and they hit the ground and scramble. Gaethje takes top control, has good pressure on Firmino; Firmino tries to sweep out, but they get stood up. To the feet, they trade hard leg kicks and Firmino trips up Gaethje. Some really great scrambling from both guys. Firmino is busted up on the forehead, Firmino shoots and takes Gaethje to the cage. Firmino works knees and foot stomps before jumping on the back on Gaethje. Gaethje grabbed the cage got a warning. Firmino plays backpack, Gaethje works short elbows, shakes him off and Gaethje hits a rolling kick right after the horn sounds, Firmino didn't appreciate that. SCORECARD: 10-9 Gaethje
ROUND TWO: Firmino with a great combo, Gaethje loses his mouth piece and they continue. Firmino is connecting well here, Gaethje looks rocked as Firmino keeps landing. Gaethje is a stationary target at this point, Firmino keeps pushing the pace and walking him down. Gaethje loses his mouthpiece again, and the ref will take a point I it happens a third time. Gaethje is busted up and has zero head movement as Firmino is using the champion for target practice. Gaethje stuffs a shot, but Firmino lands more jabs. Gaethje has landed counter strikes, and Firmino is also busted up by the right eye. SCORECARD: 19-19
ROUND THREE: They start trading right away, Firmino is landing everything he throws. Gaethje manages to land counter strikes, stuffs the takedown and they continue to trade center cage. Firmino pulls Gaethje into his guard, but Gaethje gets right back to his feet. Gaethje finally starts to unload on Firmino along the cage; they continue to bust each other up as Firmino pulls Gaethje into his guard again. They get stood up, Gaethje starts to pressure Firmino, as they continue to trade. SCORECARD: 29-28 Firmino
ROUND FOUR: The doctor checks on the right eye on Firmino, which is badly swollen. The doctor stops the fight, as the eye has now completely swollen closed. It got bad during the break.
OFFICIAL RESULT: Justin Gaethje retains via RD3 doctor's stoppage
-I'd like to see a rematch; that was a hell of a fight.
– Post fight, Gaethje praises Firmino for his effort. He wishes he could have finished the fight, calling it fun. Gaethje doesn't care who he faces next, because "I get paid the same no matter who I face."
– Post fight, a busted up Firmino is disappointed by the stoppage, and wants rematch. He says with a full camp, he feels he can win against Gaethje.
– End scene.
– Thanks for reading.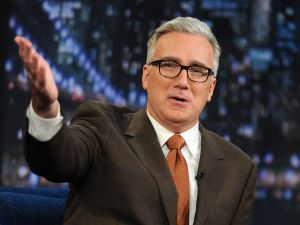 "Byyyyyyyyyyyyyyyyyyyyyye Felicia!"