411 Fact or Fiction Wrestling: Was WWE HIAC The Best Main Roster PPV of 2018?
September 23, 2018 | Posted by
Welcome back to 411 Fact or Fiction, Wrestling Edition! Stuff happened, people loved/hated it and let everyone else know. I pick through the interesting/not so interesting tidbits and then make 411 staff members discuss them for your pleasure. Battling this week are 411's Jake Chambers & Kevin Pantoja.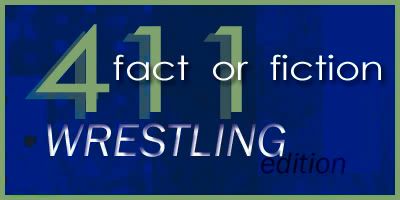 Questions were sent out Tuesday.
Participants were told to expect wrestling-related content, as well as possible statements on quantum physics, homemade pharmaceuticals, the Turtle Total Trip Theorem, pizza and hydroponics.
1. WWE Hell in a Cell was the best main roster special event/PPV of 2018.
Kevin Pantoja: FACT – I'm going with fact, but it's not 100% clear. I'm of the opinion that Royal Rumble was a great show, so they're neck and neck for me. What kills me is that people act like every WWE PPV is bad. I can only recall one or two not being good this year, and I could say the same about New Japan or another company like that. Hell in a Cell had a solid card and, other than a main event that was average at best, the entire show was a lot of fun. I'm looking forward to Super Show Down, Evolution, and Crown Jewel.
Jake Chambers: FICTION – Hell in a Cell was shit. All of these WWE special events are generally the same mediocre, formulaic crap. "Hey fans, here's a bunch of stuff that's going to lead into the next stuff, we promise one day it's all going to satisfyingly pay-off, so keep watching!" Still waiting. Outside of that great WWE Tag Team Titles match, every winner at Hell in a Cell felt like a fluke or accident, the wrestling was uninspiring and flat, the characters are dull and lifeless, and nothing seemed to matter. In a 2018 where there is so much excellent wrestling happening every week in the world, the WWE's continued lacklustre output with such an insanely stacked roster is offensive. That being said, if I had to pick a best main roster special event of 2018 it would have to be the Royal Rumble. Seeing Shinsuke Nakamura and Asuka win two seriously fun Rumble matches really made me feel like we were at the precipice of some exciting changes for WWE in 2018. Now nine months later and we end up with the status quo hell of Hell in a Cell, so yeah, the Rumble was a nice try at least.
2. Alexa Bliss possibly being put of the whole Mixed Match Challenge lowers your interest in the tournament.
Kevin Pantoja: FICTION – The Mixed Match Challenge is a blast. Season one was non-stop fun even if not every match was great. I'm expecting this season to be a good time too. I don't go into this looking for MOTY candidates. Just give me an entertaining 30 or so minutes of TV and I'm good. Alexa was never a major attraction for me watching the show either, so I'm cool with her not being in it.
Jake Chambers: FICTION – C'mon, this isn't like Enzo Amore leaving 205 Live, Alexa Bliss isn't moving the needle on anyone's motivation to watch/not watch the Mixed Match Challenge. I was a huge fan of Season 1, so it would take a lot more than replacing one wrestler (and a weak link one at that) to lower my interest in what I think is an great concept and compelling format. I like Alexa Bliss enough, and her team with Braun in the first season was fun, but if she's out of the entire second season the show will be fine, and I'll be just as interested if Ember Moon takes her place permanently.
3. Pentagon & Fenix are better off not coming to WWE at this time.
Kevin Pantoja: FICTION – I'm not of the mindset that coming to WWE is some death wish for your career. I don't think staying on the indies is bad for them, but I'm also not going to say that avoiding WWE is good. They're fine in both scenarios, so I'm not going to say fact. Pentagon and Fenix are both among the top names on the independent scene, so they probably do well money wise regardless of where they go.
Jake Chambers: FICTION – Creatively, we shouldn't wish WWE on any wrestler, especially those who are as awesome as Pentagon and Fenix. However, the use of the words "at this time" in the statement are what is prompting me to go Fiction here. This seems to be implying that they will eventually end up in WWE. If this is inevitable, then why wait? Are Kevin Steen's horrible last three years made better because he got to feud with Michael Bennett in his last water-treading ROH year before signing with the WWE? Or is Chris Hero's incredible indie run of 2016 not now tainted by being just some guy sitting on the bench in the WWE training system again? If Pentagon and Fenix want to destroy their creative legacy by working for the Wal-Mart of professional wrestling, go now and save your fans from getting their hopes up that you might continue to do something cool with your careers.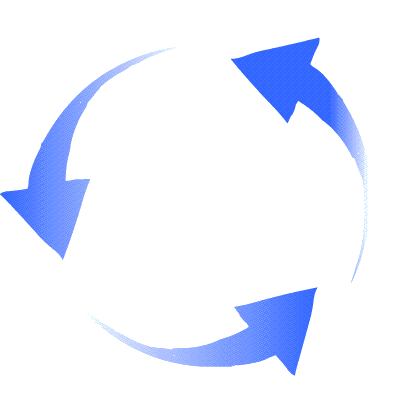 SWITCH!
4. WWE is moving 205 Live to Wednesdays, and should change the production and pre-tape like NXT in smaller venues (like Full Sail and Center Stage).
Jake Chambers: FICTION – Why bother? If you're a fan of 205 Live, like I am, possibly the best thing about it is that it IS live. On the other hand, the worst thing about NXT if you want to be a fan (like I do) is that it is taped. I know there is a rallying sentiment among a certain segment of 205 Live fans who want to every week criticize the audience left over in the arenas for their lack of enthusiasm. However, this has rarely affected the actual quality of the wrestling. The show has been pretty good, bordering on excellent, for almost a year now, and there has certainly been a lot of times that some of the amazing matches have captured the emotion of the crowd still in attendance, contrary to the punditry narrative. Moving it to a smaller arena to put weeks of shows in the can with a smaller, hyper audience of the same fans for every episode, like they do on NXT, isn't going to do anything to change the quality of an already great show. Plus, it will be discouraging to watch for many once they already know what is going to happen. I think it's better to just cross your fingers and hope 205 Taped gets its old live slot back once the Mixed Match Challenge is over. WWE clearly sees 205 Live as low priority, after the failed attempt at a house show tour, regulating most PPV matches to KickOff Shows, and having its stars now work as managers on RAW, so permanently changing the production style will just put it on an even faster track to becoming the next version of Main Event.
Kevin Pantoja: FACT – The worst part about 205 Live is that they run it after Smackdown (and sometimes the Mixed Match Challenge), meaning they work their asses off in front of a tired crowd. Most of them are fans who might not even follow 205 Live consistently. I understood it if it was live. However, if they're going to tape it, might as well tape it in smaller venues in front of passionate fans. Not only would it help the crowd reactions, but it would help WWE lower some of their traveling costs. The cruiserweights could hang out in Performance Center and resides closer to Florida.
5. You were shocked WWE released Mahabali Shera simply because you forgot WWE had signed him.
Jake Chambers: FICTION – The WWE has so many great wrestlers who I regularly forget are under contract there, that I imagine they've also got a shit ton of terrible wrestlers on the payroll too. So while I agree that I guess I was "shocked" the WWE released Shera, it wasn't because I'd forgotten WWE had signed him (which I had), but due to them actually releasing someone. The capitalistic hoarding mentality of the WWE feels limitless and I'd be surprised if their ultimate goal isn't to actually subjugate all wrestlers on Earth in some way.
Kevin Pantoja: FACT – Amazing topic. I totally forgot about him for his whole career outside of his "I AM LIKE ALSO FIGHT" promo in TNA and his dumb dance. I saw he got released and, while I wouldn't say shocked exactly, I was surprised for the reason listed.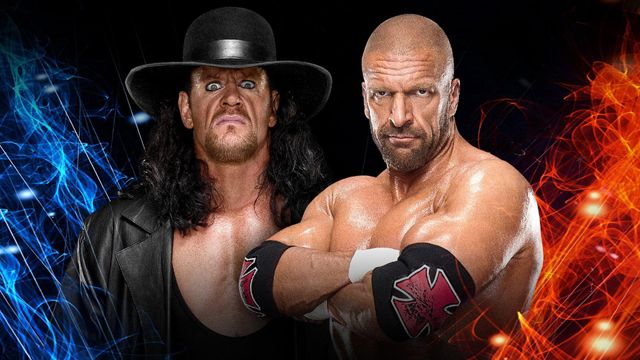 6. What is your level of excitement for the WWE Super Show-Down event in Australia.
Jake Chambers: 0 out of 10 – In order to register on an Excitement Scale, you'd have to have at least a tiny amount of excitement. And while I watch the WWE out of loyalty and custom, I'm not remotely "excited" to watch any of these mundane-ass PPV events anymore. Back in 2002, when I traveled to Melbourne to see the Global Warning event live at this very same stadium, I WAS damn excited though (was that really 16 years ago? ugh). That was the tail-end of the WWE's last truly great creative run, where they were actively trying to give each year a different feeling; the window between WrestleManias working like chapters in an exciting novel. Everything changed post WrestleMania 21, when the more corporate phase of the WWE settled in to a longer-term, sustained money-making scheme. I think this was due to a number of factors, mostly greed, but also the abandoning of the WWE by Brock Lesnar following WrestleMania 20. I bring all this up because it reminds me of the wild main event they'd booked for the Global Warning show in 2002, and how they don't have the balls to do something like that today, and thus why I find myself so lethargic about the WWE content nowadays. After WrestleMania X-8, the WWE uncaged Brock Lesnar and the buzz around him was organic. They were even sacrificing their biggest draw, The Rock, to Lesnar in the upcoming SummerSlam WWE Title match, where everyone knew this was going to be the end of Act 1 for Lesnar's one-year story. This never felt like the WWE was manufacturing a star to help their brand or to decorate on merchandise, all those things would flow out of the raw wrestling performances by this dramatic new character who was on a path of destruction. And this was where we found ourselves ahead of the Global Warning Tour in Melbourne, Australia in August 2002. At this crucial moment, weeks before the highly anticipated moment of title ascension for Brock, we were going to get a taste of that Rock match first. As well, thrown into the 3-way mix was Triple H, an opponent who seemed more like the Big Boss for Brock than early fodder. This felt like a dream match somehow, not because it was legends meeting for the first time, but that it was a unique, important and fresh match part of a tradition of upward momentum and narrative pay-offs. The WWE was going to fill that stadium regardless of what match main event-ed, due to having been away from this thirsty audience for so long, but there was a buzz in the open-air that day that I can compare only to being at the Royal Rumble in San Jose in 1998 when Mike Tyson was in the building and Stone Cold Steve Austin was culminating his organic rise to marquee bad-ass status. No match at the Super Show-Down 2018 is remotely comparable. The WWE doesn't create moments like they used to anymore. Not with John Cena, or CM Punk, Daniel Bryan, Ryback, The Shield or Braun Strowman. Everything is so slowly micro-managed for to maximize long-term value from short term ideas. What once felt like watching reckless kids act out epic narratives with wrestling toys is now instead watching adult collectors buy, store and display mint-in-box action figures for re-sale value in the future. There is nothing to be excited about at the core of the WWE. It's just a routine, like eating breakfast. Survivor Series, The Crown Jewel, Evolution and Super Show-Down are boxes we must – and will – check, on the annual grind of perpetual mediocrity. So, no, this is a zero for me, as I register as much excitement for the next WWE event as I would sitting in traffic to get to a 9-to-5 office job, picking up my ungrateful kid from school, doing the dishes before taking out the trash, or rolling over to sleep beside my bored spouse. And yet I wake up tomorrow and do it all over again, dreaming of those early days when everything in life seemed so vital and exciting.
Kevin Pantoja: 8 out of 10 – Again, I'm not going into this show expecting some incredible event. I'm a sucker for how awesome these big stadium shows look, which is part of why I enjoyed Greatest Royal Rumble. I don't care at al about Triple H vs. Undertaker, but Cedric/Murphy, the Shield tag, the Riott Squad match, Iiconics in their hometown, Miz/Bryan, Joe/AJ, and Cena's return all make for a show that sounds like it'll be a damn good time.