The 411 Wrestling Year-End Awards: Part Twelve – The Most Underrated Performers of 2017: Rusev, Metalik, Lynch, More
January 20, 2018 | Posted by
Welcome back to the Wrestling Top 5, year-end awards edition! What we are going to is take a topic, and all the writers here on 411 will have the ability to give us their Top 5 on said topic, and the end, based on where all of these topics rank on people's list, we will create an overall Top 5 list. It looks a little like this…
1st – 5
2nd – 4
3rd – 3
4th – 2
5th – 1
It's similar to how we do the WOTW voting. At the end we tally the scores and get our overall top 5! It's highly non-official and final, like WWE's old power rankings. From some of the best and worst, the 411 staff is ready to break down the awards! Thanks for joining us, and lets get down to work.
The 411 Wrestling Year-End Awards: Part Twelve – The Most Underrated Performers of 2017
(The wrestler with the most ability, who, for whatever reason, doesn't get a push commensurate with their ability. This should be based on this past year, and not on a history of perceived misuse.)
Jack Stevenson
5. Oney Lorcan
4. Takehiro Yamamura
3. DJ Z
2. Hiromu Takahashi
1. Kagetora – Kagetora is hardly ignored by Dragon Gate; he held the Open the Brave Gate Championship, Dragon Gate's number #2 singles belt, for the majority of 2017, and is a well respected veteran in the company who was given the opportunity to have significant and rewarding matches on major shows over the course of the year, albeit mostly in the midcard. The reason I've gone for him as most underrated is that even in Dragon Gate, he's always a step below the main event, and in the wider wrestling world he's basically ignored. This is a shame, because he's just phenomenal, in the prime of his career, and on his day I sincerely believe he's as good as anyone between the bells. He blends silky smooth striking sequences with these elaborate yet incredibly precise and impactful slams and drivers. His coolest moves consist of spinning opponents around and contorting them in knots before spiking them hard into the mat. There's a title defence he had against perennial underdog Yosuke Santa Maria at Dragon Gate's Dangerous Gate PPV in September- ordinarily i can't stand Santa Maria who plays an offensively oversexualised transgender character, but this match was just superb, with an addictive, absorbing slow build to a thrilling finishing sequence, with some of the most genuinely convincing near falls i saw all year. Yet, it's a match that has received no hype whatsoever as far as I can tell, which just sums up Kagetora's perception to me. He is a forgotten gem in the wrestling world, and I hope he starts getting more global attention before too long.
Jake Chambers
5. Beer City Bruiser
4. Tracy Williams
3. Chris Hero (Kassius Ohno)
2. Tomohiro Ishii
1. Trevor Lee – Who cares about Trevor Lee? If you only watch WWE or NJPW, then you've never seen him so probably not you. If you watch PWG and TNA/GWF/IMPACT where he regularly competes, then you might think he's some weirdy mid-card Carolina caveman gimmick, so probably not you either. But Trevor Lee is one of the best big match, main even wrestlers on the planet, and everyone should care. You've just gotta watch YouTube every week to see the free CWF show and experience the wonder of Lee's truly epic Mid-Atlantic Heavyweight Title matches, all of which are shown in their entirety, whether they run for 20 mins, 40 mins, or hell, 1 hour and 40 mins. – and like I said, it's all for free! Don't tell me you'd rather PAY money to a streaming service to watch WWE's Backlash for a garbage 16-minute Randy Orton vs. Jinder Mahal title match? Or $35 for ROH's dud Final Battle 13-minute main event between Dalton Castle and Cody? Do yourself a favor, pull up 2017 episodes #88, 102, and 113 to see Trevor Lee defend against Brad Attitude, Chip Day, and Nick Richards, and tell me how this extraordinary wrestler isn't a guy you should be paying very close attention to!
Mike Chin
5. Son of Havoc
4. Abby Laith
3. Matt Hardy
2. Cesaro
1. Sami Zayn – In the wake of Daniel Bryan's retirement last year, Sami Zayn emerged as WWE's top pure babyface. He got some big opportunities in late 2016 into early 2017, only to find himself cut off at the knees heading into WrestleMania season, ultimately lost in the Andre the Giant Memorial Battle Royal shuffle for 'Mania itself. A move to Smackdown felt like a good chance for Zayn to get a fresh start, only he was quickly a man without a clear spot on the blue brand, too. After being squandered most of the year, Zayn turned heel to join Kevin Owens in an unholy alliance. He's been a revelation in that role, hugely entertaining, and working better as a heel than many expected. While he's in a spotlighted role now, feuding with Shane McMahon, he remains undervalued—most often the guy to take the pin when his team with Owens loses and even dropping a one on one match to Kofi Kingston that really threw his momentum. While Zayn isn't on the chopping block by any means, he's a main event talent who's still treated like a far lesser star.
JUSTIN WATRY
5. Alexa Bliss
4. Brock Lesnar
3. Seth Rollins
2. Dean Ambrose
1. Sheamus – A clean sweep for RAW. Like most of these lists, let me explain my reasoning. I am not including guys like Roman Reigns, AJ Styles, The Miz, or others who are finally get their proper respect from fans. I am including guys (and a gal) that for whatever reason STILL get under appreciated. By those watching and maybe, just maybe those behind the scenes. First up is Alexa Bliss. The ability is there folks. On the mic and inside the squared circle. Why or how it became 'cool' to hate on her is beyond me. She carried Smackdown LIVE for a great deal entering 2017 and did the same coming over to the red brand in April. Brock Lesnar – dude is so good. He really is. Amazes me how the stupid part-time argument is still used against him. Wasn't Breaking Bad's final season like 16 episodes split over TWO FREAKIN years? Yet, everybody fell over themselves to praise how amazing it was. Heck, Game Of Thrones (I don't watch it) is back in 2019! Another year of waiting! For a grand total of six episodes. I guarantee you critics and fans will gush all over it. Yet, Brock Lesnar is ripped for being a special attraction, despite delivering the goods every time and being a mega-star. Seth Rollins quietly had a very good year and is back on track with his face run. I see big things for him in 2018. Same with Dean Ambrose. He stumbled into 2017 but found his footing coming over to RAW. Speaking of, the top spot goes to Sheamus. Unlike Cesaro, fans tend to still see him as a golden boy who is buddies with Triple H. Cesaro, his tag team partner, gets all the glory and adulation. Internet darling syndrome no doubt. Yet, who is the one with a Royal Rumble win, Money in the Bank win, King of the Ring win, WWE and World Title win to his name? Sheamus, probably the most under rated guy on the roster.
Kevin Pantoja
5. BUSHI
4. Luke Harper
3. Shane Strickland
2. Becky Lynch
1. Rusev – For a quick rundown of my list, I'll say something short about each. BUSHI is the fifth best Jr. in NJPW (behind KUSHIDA, Hiromu, Ricochet & Marty), yet is basically just the eater of pins in LIJ. Luke Harper should've been involved in the WWE Title match at Mania, yet is in a nothing tag team now. Shane Strickland is just incredibly overlooked. Becky Lynch is the best overall female on the WWE roster, yet was booked to do absolutely nothing in 2017. Then, we come to number one. Rusev. This man has done everything right. He continues to get over in different ways and comes back from poor booking. This Rusev Day stuff has been incredible. It honestly baffles me that he hasn't been WWE Champion. There was literally no reason why he wasn't the guy they ran with as WWE Champion from May until November. He got annihilated by Cena and Orton on back-to-back PPVs and still managed to be insanely entertaining and over. It'll be a happy Rusev Day if he ever gets the push he deserves.
Ken Hill
5. Luke Harper
4. Rusev
3. Gran Metalik
2. Braun Strowman
1. Jay Lethal – To think I used to watch this guy coming up through TNA as "Black Machismo" and doing hilariously spot-on Ric Flair impressions. If anything, that only proved to be the tip of the iceberg in terms of his charisma and in-ring ability, and took his talents back to his former stomping grounds of Ring of Honor, where he's since realized and utilized that great potential with lengthy runs as ROH Heavyweight and Television Champion, even holding both titles at one point. In 2017, Lethal has fully blossomed into one of ROH's top talents, being able to work his character on either side of the coin and put on consistently great matches with the likes of Silas Young, Adam Cole and Kenny Omega, yet remains a relatively unsung performer to this day.
Greg DeMarco
5. Gran Metalik
4. Sami Zayn
3. Rhyno
2. Roderick Strong
1. Finn Balor – Despite the start he's seen in 2018, 2017 was not a kind year for Finn Balor. The first ever Universal Champion didn't even get to sniff a secondary championship this year, despite having plenty of time to do so. At 5'11" and 190lbs, Finn isn't the biggest guy on the roster, and many might think that would hold him back. But the company put the Universal Championship on him for a reason. There were times in 2017 where Finn was non-existent, and other times where he was used to help someone else. At times that person (cough*KANE*cough) didn't need it, and it was perceived as damaging to Finn Balor. As the Macho Man always said, the cream rises to the top, and with his old friends in tow Finn Balor is poised to have a much better 2018 after following a largely disappointing 2017.
Jake St-Pierre
5. Fred Yehi
4. Chuck Taylor
3. Kassius Ohno
2. Austin Aries
1. Trent Beretta – Despite 2017 being the first year since 2013 without an episode of Poppin Dogs & Talkin Hogs, Trent Beretta continued to show that his skills inside the ring far, far outweigh the spotlight he's being given by both the companies he works for, and the fans he wrestles in front of. I will absolutely concede that he's slowly starting to make some headway given his ROH stint with Chuck Taylor has taken off (as well as his faux-Heavyweight push in NJPW), but it's still not proportionate to his talent. He's a sneakily charismatic – if slightly cocky – good guy, one who takes a beating so well that he sometimes reminds me of the late, great El Generico. See the heat segments in his matches with Zack Sabre Jr, the Triple Threat Street Fight at ROH's 15th Anniversary, or the smashing he gets from Keith Lee in PWG. His personality (which has always been there if you've seen the Best Friends shows) has started to shine fantastically in the ring and in promos, and every time he shows up in front of a crowd he gets more well-rounded. The latter is especially true when you see the uncanny chemistry he and Chuck Taylor have as partners. Will Trent? ever be a top guy? It's hard to say. Sentimentally, I hope he gets there because he's one of the unsung heroes of the "meh WWE guys evolving into legitimate independent commodities" narrative. It's not like a Cody Rhodes where he rides the coattails of the hottest act on the planet or his family name en route to success. He came from a mediocre PWG debut to consistently working his ass off and improving, to the point where he's a legitimate highlight of any card he wrestles on. It's a bit of a shame that right now, he's in the tricky zone of being a fabulous worker with a criminally small amount of recognition. He's quietly one of the most compelling babyface wrestlers on the planet, and here's hoping that ROH and New Japan keep noticing that as 2018 wears on.
Jeremy Thomas
5. SANADA
4. Keith Lee
3. Dolph Ziggler
2. Mark Andrews
1. Luke Harper – How Luke Harper isn't a bigger star in WWE is beyond me. The company has had no idea what to do with Harper outside of the Wyatt Family and that's criminal. 2017 wasn't any kinder than 2016, as Harper went solo again and was given almost nothing to do after he turned babyface. Now he's back teamed with Erick Rowan again as the Bludgeon Brothers and that's cool; I'll always enjoy watching them as a duo. But there's only so far that a team with a name and gimmick like this can go in WWE's modern era and I don't have a lot of faith in what the company's going to do with them. So far they've basically been beating up on Breezango and while I enjoy both teams, it's going to take more than that before the duo — and Harper specifically — starts to get his due.
Larry Csonka
5. Luke Harper
4. Cesaro
3. Gran Metalik
2. Sami Zayn
1. Rusev – I feel that I you could make an argument for everyone on my list to take the top spot. Harper is a superior worker who can work with anyone and should at the very least be in the IC & US Title scene. The usual contrarians will say that Cesaro "has no charisma and doesn't connect," yet has been over again and again and puts in great performances. Gran Metalik was a superstar in Mexico, did well in Japan and was a CWC finalist, but has all too often been MIA. Sami Zayn's heel turn was a real chance to revitalize him, but he's mostly in the same place. And then, then there's Rusev. I am continually amazed as how WWE is wasting Rusev on a weekly basis. The guy is a good worker, can work with a wide variety of people, and on top of that has solid and under appreciated comedy chops. But more importantly than that, the man has stayed over and relevant with the WWE fans despite the way WWE has constantly assassinated his character. I think we all just want a happy Rusev Day…
Rob Stewart
5. Ty Dillinger
4. The Fashion Police
3. Becky Lynch
2. Finn Balor
1. Rusev – Boy, that is a LOT of Smackdown Live talent that I listed here. Anyway, 2017 was the year I really came around on Rusev. I had previously been lukewarm to him–I thought he was good enough, but not somebody I was aching to see all that often, and I thought his role fit him–and it was the year he got by far the worst treatment. There had been hints of it in the past (I can remember a few during the League of Nations stint), but he was finally allowed to just let his personality out and be himself; the guy is genuinely humorous and charismatic. Too bad he spent a large chunk of 2017 being whipped from pillar-to-post by Randy Orton. He also got more over than he had been on his own previously, but WWE hasn't shown much interest in marketing that or rewarding his efforts with W's. Hopefully the momentum of 365 uninterrupted Rusev Days carries him to bigger things in 2018! I am admittedly absolutely later to the party than most fans on this guy, but yeah, I'm here now: I want more Rusev.
AND 411's Most Underrated Performers of 2017 ARE…
T-5. Becky Lynch – 7 points
T-5. Gran Metalik – 7 points
T-3. Finn Balor – 9 points
T-3. Luke Harper – 9 points
2. Sami Zayn – 11 points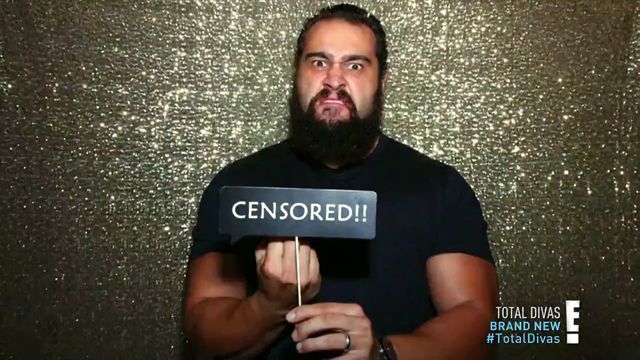 1. Rusev – 17 points
THE 2017 411 WRESTLING AWARDS:
* 1. The Biggest Disappointment of The Year: >Katsuyori Shibata's Injury & Retirement – 14points
* 2. The Best Non-Wrestler: Dario Cueto – 17points
* 3. The Best Tag Team of The Year: The Usos – 31points
* 4. The Worst Major Shows/PPV of 2017: WWE Battleground 2017 – 16points
* 5. The Best Female Wrestler of 2017: Asuka – 24points
* 6. The Best PPV/Major Show of 2017: NJPW Wrestlekingdom 11 – 11points
* 7. The Best Promotion of 2017: New Japan Pro Wrestling – 35points
* 8. The Most Outstanding Performer of 2017: Lucha Underground – 29points
* 9. The Best Weekly TV Show of 2017: Kazuchika Okada – 18points
* 10. The Best Matches of 2017: Tyler Bate vs. Pete Dunne (NXT Takeover: Chicago) – 19points
* 11. The Most Overrated Performers of 2017: Jinder Mahal – 18points