Csonka: 8 Male Talents I Want in Impact Wrestling
October 11, 2018 | Posted by
WELCOME back to column time with Larry! Today, I am going to discuss some male talents I'd like to see Impact Wrestling bring in and use. Note that I'm not focusing on them signing people, as they seem to be keeping their list of signed talents small and working on a more rotating roster of talent these days. It allows for a lot of freedom, but in some ways concerns me because of others being able to come and swoop in and take and sign talent away. I'm trying to focus on talent that I want to see in the mix, and also talent I feel has a legit chance of coming in. Feel free to make your picks in the comment section. Thanks for reading! It's wrestling, we love it and will disagree. The only rules are to "have a take, be respectful, and don't be a dick." Thanks for reading. The list is in no real order.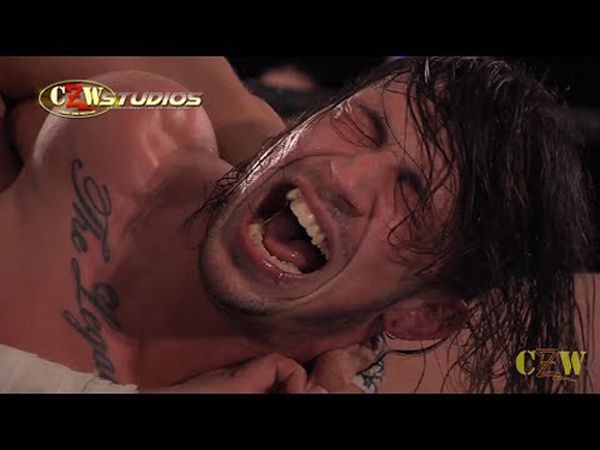 Zachary Wentz: Zachary Wentz is a young, fun performer that can be brought in to give the X-Division a fresh face, and is really blossoming as a performer in 2018 following 2.5 months in Dragon Gate to start off the year. But more than just an X-Division guy, you can shore up and refresh the tag division by having Wentz tag with Rascalz tag team partner and greatly underutilized Impact star Dezmond Xavier. LAX has been great, oVe has been good, but the Impact tag division needs new life. Uniting the Rascalz in Impact would instantly bring a new life and freshness to the division.
Bandido: Bandido has really hit 2018 hard and gained a ton of fame and popularity. At age 23, he's already an extraordinary and innovative performer that has been working almost everywhere in 2018. Dragon Gate, PWG, Mexico, All In, Rev Pro, PROGRESS, AAW and more. The one constant is that Bandido always puts in great performances. He's a hot name right now and the kind of performer Impact should be targeting. An X-Division run for Bandido would be tremendously fun.
Michael Elgin: Michael Elgin is an NJPW contracted talent that has the ability to work other places in the US & Canada when available. In the past, the NJPW/ROH partnership may have been an issue, but Elgin refuses to work ROH following his falling out with them before officially departing for NJPW. Elgin recently appeared at Impact Wrestling One Night Only Bad Intentions 2018, a joint show with Defy Wrestling, and had a great match with Petey Williams. Love him or hate him, Elgin is a great and consistent performer that can work with just about everyone. He's well known, and can easily be brought in as a short-term talent or even just as a challenger of the month for the world title. He'd be a hell of a lot better than Texano.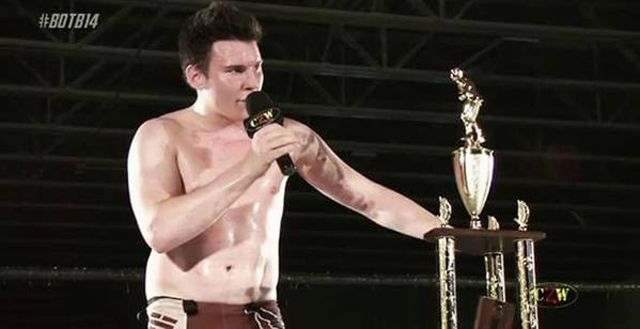 "Speedball" Mike Bailey: Mike Bailey is an extremely talented guy, who got the US ban hammer from the border, which has largely led to him working in Europe and for DDT in Japan. Bailey was a guy that started out as just a spots guy, and then started to develop into a quality highflier and is now developing into more of a complete wrestler. He'd be great for the X-Division, but is also a tremendous underdog babyface against large heavyweights. He could be used as a special guest style guy for Canadian tapings and is another fresh face that could bring some excitement to the division. Plus, watching Cage toss him around would be a good time for all… well maybe not Bailey.
Stokely Hathaway: I love a good manager, and in 2018 there aren't enough of them, especially on national TV. Stokely Hathaway is an excellent manager and on-screen character and would be an asset to any company that hired him. He recently lost a loser leaves EVOLVE match, but is still making appearances for them, but I'm not sure how long-term that is. Konnan is great, King has been great but we don't know how long he and the OGz will be around. Hathaway is money and would be absolutely perfect to bring in and pair with the newly turned heel Moose.
Super Smash Bros (Evil Uno & Stu Grayson): I spoke earlier about how Impact could use some new blood in the tag ranks, and I think that the Super Smash Bros would perfectly fit the role. They have been a great team for years, working CHIKARA, PWG, ROH, and many other places. They area tremendously fun, creative, and versatile team that can work with anyone. Due to border issues, they have largely been off most people's radar as they have been primarily been working in Canada. In May, ROH brought them in and they put on a banger with the Young Bucks, and that match, thanks to being on ROH's streaming service, got them back in the minds of many fans.
Neville: As we all know, Neville "walked out" of WWE, reportedly unhappy with his position and treatment. There had been reports for months of on again and off again talks for him to return, but recently the word is that he is free and clear, and out from under his contract. Neville was reborn as a heel in the cruiserweight division and was one of WWE's most interesting and consistent characters. But that was at a time when WWE wasn't giving their full attention to the brand, and it was under full Vince McMahon control and Vince wanted a boisterous character, a guy like Enzo. The Enzo experiment failed when he was fired following rape allegations, and 205 Live was been reborn. I think many wanted him to return to the new 205 Live, where he and the others would have thrived together, but WWE's loss is the wrestling world's gain. Neville coming in would not only allow for a renewed feud with Austin Aries but would also allow for a ton of fresh matches. Plus, he's been away from the wrestling world for almost a year now, and his arrival would feel special. Neville would be a huge get, even on a temporary basis, adding a fun, exciting, great, and likely very motivated worker to the roster. The thing is that everyone wants Neville/Pac everywhere, and that isn't his plan right now. Word is that he sees his return to Dragon Gate as a return home to a place that built him. He plans to work a full Dragon Gate schedule and early reports say he wants to focus on there and not much else. Things can always change, but as of today, it feels unlikely.
– End scene.
– Thanks for reading.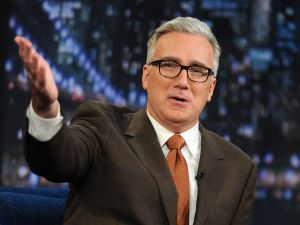 "Byyyyyyyyyyyyyyyyyyyyyye Felicia!"