Csonka: Breaking Down WWE's 2019 Black Friday
February 23, 2019 | Posted by
In the past, mass WWE release days were nothing special. They were almost something to bet on at least once or twice a year. But the company had slowed their role on that in recent years, opting to keep talent rather than give anyone their scraps. Look how long it took guys like Rey & PAC to escape; you basically had to fuck up badly like Enzo and reportedly Cass to be released. In the past, these were dark days for many, but today, with ROH healthier than ever before, MLW on the rise and AEW about to launch, as well as the UK being more of an option than ever before, & Japan and Impact being an option for some, these releases may actually be a blessing for some. It's a very new, exciting, and different time, that's for sure.
Arn Anderson : I feel that the release of Arn Anderson shouldn't really come as a surprise to anyone. He had been with WWE since 2001 following the purchase of WCW, and was really the last of a dying breed in terms of agents from that era while over the years the agenting crew has become younger. The latest example of this are new hires Shane Helms, Shawn Daivari, Sonjay Dutt, Jeff Jarrett, Chris Parks, and the promotion of Steve Corino. I believe that this boils down to the company looking to skew younger and prepare for the future. There are also rumors of Arn's personal issues being a problem (he's had drinking issues in the past), but that being part of his release are just rumors at this time.
TJP: TJP came into the tournament with the nickname of "the world's youngest veteran," as he had pretty much worked everywhere, learned all the styles and had done pretty much everything he could outside of WWE. TJP felt like the safe choice to become the first champion. While not as flashy as Metalik, TJP's style is versatile and allows him to work with a wide variety of opponents, plus there would be no language barrier. But the early days of the cruiserweight division were muddy; TJP only enjoyed a 46-day run before losing to Kendrick. Kendrick only lasted 30 days before falling to Swann. Swann made it 61-days before he fell to King Neville, who reigned for 197-days and then 35-days, with a 6-day Tozawa run sandwiched in there. Neville was a fantastic champion, but Vince saw money in Enzo and he got the belt for 15-days and then 93-days, with a 13-day Kalisto run sandwiched in there. The Enzo era came to an end, but TJP was a casualty of that run as he was almost deleted from WWE and was gone from TV for what seemed like ages. But when Triple H took over the show, TJP was back and had been a positive addition again, this time as a strong heel and continuing to have good matches. As a mid-card guy he was a stabilizing force, and still had championship potential. But there had always been rumblings that he rubbed the wrong people the wrong way, was difficult to work with and didn't know when to shut his mouth. But with 205 not exactly being a big business show and ACH, Trevor Lee, and KUSHIDA signing with WWE and guys like DJZ being out there as free agents, a TJP dismissal is not surprising at all to me.
Hideo Itami: At the time of his signing, KENTA coming to WWE was a huge deal. He was a big star in Japan, and there were extremely high hopes for him to be a star. In my opinion, Itami's WWE "failure" came down to a few things. First of all, he had trouble adapting. Part of this is due to WWE trying to reprogram him, and to be honest; they never allowed him to be KENTA. We saw glimpses of him at times, mainly on 205 Live, but on top of him never being himself, injury issues really held him back and ruined his NXT run. He got a chance with the move to 205 Live, But with 205 not exactly being a big business show and ACH, Trevor Lee, and KUSHIDA signing with WWE as well as guys like DJZ being out there as free agents, an Itami dismissal, just like TJP, is not surprising at all to me. There will be demand for him, and a return to NOAH seems very likely.
Tye Dillinger: By all accounts, Tye Dillinger's dream job was with WWE, which tells you a lot considering he requested his release from the company. He worked hard, signed a developmental deal in 2006, had a WWE/ECW run as Gavin Spears, got released, worked his ass off to get re-signed in 2013 and became an NXT regular. He eventually fell into the "perfect 10" gimmick, got over huge and worked his ass off and got the main roster call up. Unfortunately, that was the beginning of the end. Admittedly, the gimmick had a certain shelf life, but he was called up with no plan, and did jack and shit on the main roster. Tye is a great role player, but wasn't even used well in that way. Who can blame him for wanting out for a chance to work with his pal Cody in a company that on the surface is offering opportunity where other places haven't. Tye was never going to be a main event guy, but he should have been a solid mid-card guy that can work with almost anyone with ease. It was only a matter of time until he wanted out, I'm just surprised it came so easily.
– End Scene.
– Thanks for reading.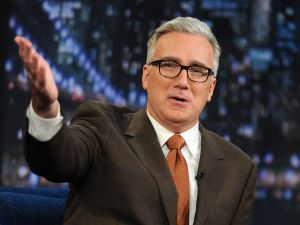 "Byyyyyyyyyyyyyyyyyyyyyye Felicia!"