Csonka: The Mistakes of Bound for Glory
November 8, 2017 | Posted by
Welcome back to column time with Larry! Today I am here to take one last look at the PPV. I hope that you enjoy today's column, and feel free to share your thoughts. It's wrestling, we love it and will disagree. The only rules are "have a take, be respectful.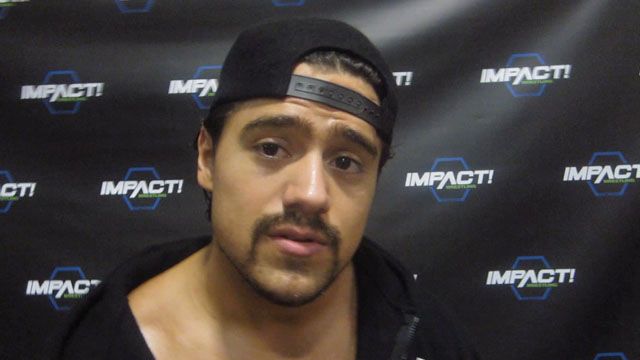 Garza Jr Should Never Have Been Put in The Ring: The opening match of the Bound for Glory PPV was an X-Division title match featuring Champion Trevor Lee vs. Dezmond Xavier vs. Matt Sydal vs. Petey Williams vs. Sonjay Dutt vs. Garza Jr. The match ended up being a good match, the best thing on the show in my opinion, with a hot crowd that was dying for Canadian hero Petey Williams to win. On the surface, all seems well, but there had been reports that Garza Jr was dealing with a shoulder injury, but would be good to go for the PPV. This was not the case. Garza Jr worked the match with his arm heavily taped up, and couldn't use his right arm. He was holding it so close to his body that it almost looked like he was wrestling in a sling. This man was in no condition to perform, and Impact Wrestling showed gross negligence in allowing him to step in the ring. I don't care if Garza Jr lied to them, begged to work or whatever. By allowing him to work, Impact Wrestling put him and his opponents at great risk to be injured further or to hurt the people he was working with. This was extremely irresponsible on the company's part. This wasn't a little thing where he had some tape to help support a minor injury; he was a one-armed man out there. The fact that he was allowed to work shows that the company either didn't care or is just stupidly irresponsible.
The Company Completely Disrespected Taiji Ishimori: With Rosemary vs. Taya Valkyrie pulled from the card, Impact had some time to fill on the show, and did that by presenting a match between NOAH's Taiji Ishimori and Canadian wrestler Tyson Dux. I am always cool getting an Ishimori match, and Dux is a good and hard worker who if they move to Canada for more shows, could end up getting more work with the company. Commentary hyped up the fact that the winner of the match would be in line for an X-Division title shot, trying to add some importance to the impromptu match. I thought that was well played and was making the best of a bad situation, but then the match started. The match was solid, getting just under 5-minutes, but the wrestlers nor their work was the issue here. Impact Wrestling, in their ultimate wisdom, decided to make the match all about Laurel Van Ness. You see, Laurel Van Ness walking around ringside acting drunk and sitting on the laps of fans was more important than the match. They focused so much on her that we maybe saw half of the action as Josh Mathews told us that, "Pro Wrestling NOAH and Impact is such an important relationship." Well, it certainly didn't seem that way here. Throughout the company's history, they have always had issues with properly presenting Japanese talent. Taiji Ishimori won, will likely get an X-Division title shot, but who could possibly care when the company obviously didn't. They completely disrespected both guys, but especially Ishimori.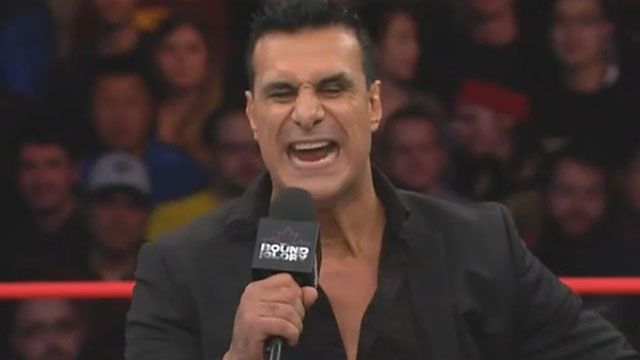 Alberto El Patron's "WCW-esque" Shoot Promo: Alberto El Patron made his Impact Wrestling debut, cutting a "worked shoot" promo straight out of the Russo era of WCW. He spoke about his suspension, being stripped of the title and then "shot on the company," calling them backstabbers after they initially told him how great he was. He called Drake a paper champion, and said that no one cared about "his babies" while he was off without pay and that no one called, texted or visited him while he was away. This was a very WCW Nitro segment; complete with commentary talking about cutting the mic and that he shouldn't be here. It wasn't even a good promo, as he rambled on, took too long (just as much time as the X-Division match [over 12-minutes] more than the tag title match, and more than Gail Kim's retirement match that got it's post-match celebration cut off) and repeated himself. This company's priorities are completely are simply out of order. Patron was suspended due a very public domestic abuse inquiry (he was innocent) and using the PPV to defend himself comes across as classless. The company made the right call to suspend and strip him until all of the facts were in. But Alberto is always the victim, just ask him; he never does anything wrong.
The Use of Rosemary Was Insulting: With Rosemary vs. Taya Valkyrie pulled from the card, one of the matches I was looking forward too the most was gone. There were so many things that they could have done with her on the show. They could have added her to the Knockouts title match; they could have brought someone else in to work her to give her a win and some momentum, anything. Instead, she did a run in during the monster's ball match, and outside of blowing mist, Rosemary, one of the best acts in the company that they have booked into the ground, was only there to take a chokeslam into the thumbtacks. It's sad to see her reduced to a prop to get Abyss over.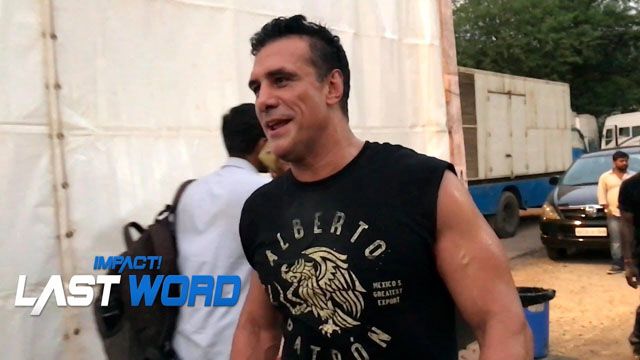 Alberto El Patron's Main Event Run In: I was really looking forward to Eli Drake vs. Johnny Impact. Impact is a great big match worker, and I was hoping that Drake was going to finally have that breakout, MOTY caliber performance to really solidify him as a main event guy. But Impact Wrestling simply failed to deliver a satisfying outcome in the main event of one of its only major shows of the year. I felt Drake and Impact were having a good match. And then Alberto arrived and on the "biggest show of the year", the booking completely ruined this main event. Anti-authority Alberto hitting the ring and "ruining" the party in storyline and in reality just killed this, especially after a match that saw a bunch of interference leading to the finish. Character-wise it makes some sense, but bringing Patron back and putting him right back into the main event scene and then reliving classic TNA booking by ruining the main event match at your biggest show of the year is a great way to reward those fans who paid $40 for your show. This was bullshit.
They Simply Failed to Put on an Entertaining Wrestling Show: The Impact Wrestling roster is a strong roster of performers who certainly worked hard, but I never felt as if they were put in position to succeed at Bound for Glory. It's the same old story, no matter who runs the company the creative continues to sabotage the people that work their asses off. Impact has been largely solid and consistent on 2017. Solid and consistent is ok, but I feel that the company needs to be so much more with so many other options out there. They desperately needed a homerun here, the show didn't have to reinvent the wheel; it just needed to be a good and entertaining wrestling show. And with all due respect to Moose, it wasn't an awesome show. I will never question the talent's efforts, but this was not a good show. You had one job Impact Wrestling, and that was to put on a good wrestling show to try and gain some equity and momentum with fans, and you failed this industry and your employees.
– End scene.
– Thanks for reading.