Csonka's Dojo Pro (Episode Four) Review
July 13, 2018 | Posted by
Csonka's Dojo Pro (Episode Four) Review
Csonka's Dojo Pro (Episode Four) Review
OFFICIAL RESULTS
– Wheeler Yuta defeated Corey Hollis @ 15:20 via submission [***¼]
---
– Follow all of my reviews at this link.
THE CONCEPT: Dojo Pro presents the ultimate professional wrestling opportunity. A gauntlet competition in which 13 independent wrestlers, win and stay in, lose and go home. The competition includes Joey Janela, James Storm, Jeff Cobb, and many more who fight their way up the ladder. The winner of each match receives the Dojo Pro White Belt and continues on. The goal/reward is the Dojo Pro Black Belt, and a shot at the Ring of Honor World Television Championship.
– The series is available on Amazon Prime.
Watch Dojo Pro on @PrimeVideo – 13 wrestlers fight their way up the ladder. At the top, the Dojo Pro Black Belt, and a shot at the Ring of Honor World Television Championship. Free for Prime Members. https://t.co/8JeryDA7us pic.twitter.com/L52igDxz9Y

— Dojo Pro (@dojoprotv) July 9, 2018
– My episode one review is here.
– My episode two review is here.
– My episode three review is here.
* Wheeler Yuta: Defeated White Belt Holder Gunner Miller @ 9:30 via pin in episode three. Yuta is looking to be the first man to successfully defend the white belt in this competition.
* Corey Hollis: Hollis is an established vet on the indie scene, has appeared on WWE/NXT TV as enhancement talent, and has also made appearances in ROH. He's also a mainstay for PWX in the Carolinas. Hollis says he's worked for every major company in the US, he's been a good wrestler and a good person, but it hasn't gotten him anywhere. He was trained by AJ Styles and had Styles' last indie match; this is his time now, otherwise he's finished. He'll do anything he has to in order to make a name for himself.
White Belt Holder #10. Wheeler Yuta vs. #9. Corey Hollis: Hollis teases walking out for some old school stalling. Hollis teases starting things off, but retreats to the floor again. They finally lock up, Yuta looks to take control and Hollis powders again. Back in and Hollis attacks with strikes but Yuta quickly fires back, connects with elbow strikes and arm drags. He grounds things, but Hollis makes the ropes. Yuta now lays the boots to him, but Hollis cuts him off with a shot to the throat and chops. Yuta quickly fires back, slamming Hollis to the buckles and Hollis Flair flops, allowing Yuta to cover for 2. Hollis now fires back with rights, they trade and Yuta goes back to the chops. Arm drags follow and then a backdrop and dropkick gets 2. Yuta hits another dropkick and they work up top, but Hollis cuts him off, attacking the arm. Hollis posts him shoulder first and sends Yuta to the floor. Hollis follows, continuing to work the arm on the floor, posting Yuta again. Yuta hits a desperation dropkick but Hollis slams him back to the floor. Hollis now looks for a countout, and then lays the boots to Yuta as he rolls back in. Hollis grounds things, maintaining focus on the arm. Yuta escapes and hits a running cross body and lays in rights. Hollis stuns the arm off the ropes, but Yuta fires up and hits a suicide dive. Back in and Yuta up top and hits the high cross for 2. Hollis goes back to the arm but Yuta hits a blue thunder bomb for a good near fall. Hollis quickly transitions into an arm bar, following up on the arm work, but Yuta makes the ropes. Hollis looks to o after the ref, but he begs off. Yuta hits the superkick and heads up top and the elbow drop connects but he can't follow up. He eventually covers, but Hollis makes the ropes. Hollis rolls to the apron, and then traps Yuta's arm in the turnbuckle and attacks, Yuta escapes and locks on a one armed crossface, manages to use the other arm for more pressure and Hollis taps quickly. Wheeler Yuta defeated Corey Hollis @ 15:20 via submission [***¼] Hollis is a former fan favorite turned desperate veteran, and I thought that they captured that well here starting with his give no fucks entrance, refusal to were his old gear (he's wearing street clothes/jeans) and even ripping down his own banner, which had his old likeness on it. From there, Hollis' work reflected that very well as he worked an old school, grind it out, dirty style offense. Yuta was the resilient babyface and eventually pulled off the win as Hollis ended up giving up as soon as things got tough for him. But now Yuta must move on with a dinged up arm following the assault by Hollis, as he becomes the first man to defend the white belt. This featured good and sound work with a very strong and simple story.
– White Belt Holder Wheeler Yuta moves onto face #8. Joey Janela in episode five.
– Yuta gets a post match promo, and is pleased to be the first to successfully defend the belt so far. He praises Hollis, but says he just didn't have enough to win.
– End scene.
– Thanks for reading.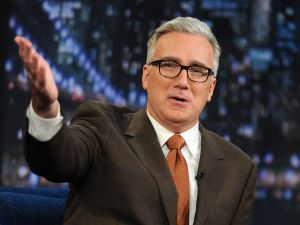 "Byyyyyyyyyyyyyye Felicia."
7.3
The final score: review Good
The 411
Episode four of Dojo Pro was another good show, and slightly better than the previous two as the show continues to find its groove and remains a fun and easy watch.
legend