Csonka's Impact Wrestling Review 10.19.17
October 19, 2017 | Posted by
Csonka's Impact Wrestling Review 10.19.17
Csonka's Impact Wrestling Review 10.19.17
OFFICIAL RESULTS
– Johnny Impact defeated Chris Adonis @ 10:12 via pin [**½]
– Texano defeated James Storm, El Hijo del Fantasma, Eddie Edwards and EC3 @ 8:25 via pin [**½]
– Dezmond Xavier defeated Andrew Everett @ 4:48 via pin [**]
– Impact Tag Team Title Match: Champions oVe defeated Black Diamond & Black Danger @ 3:45 via pin [**]
– Taya Valkyrie defeated Rosemary @ 11:00 via pin [**¾]
---
– Follow all of my reviews at this link.
– Csonka: Potential 2017 GFW Hall of Fame Candidates.
– Csonka Ranks The Impact Knockouts Roster.
– Csonka Looks at Jim Cornette's Impact Departure & More Roster Changes.
– We get highlights from last week's show.
– We see Moose & Stephan Bonnar arriving with all of the shit they stole from ATT last week. Dan Lambert, Lashley and the ATT guys are here tonight.
Chris Adonis vs. Johnny Impact: Impact attacks at the bell, looking for revenge since Adonis broke a board over his head last week. Adonis cuts him off, and slows things to a crawl with a bear hug. Impact escapes, hitting a kick, but runs into a spinebuster, and Adonis covers for 2. Adonis locks in an Adonis lock, but Impact makes the ropes and gets a break. Impact battles back, picking up the pace and laying in strikes. Impact hits moonlight drive, covering for 2. The springboard kick follows for 2 as we take a break. Post break and they are battling up top, Impact fights and knocks Adonis to the mat. Impact hits the Thursday night delight for the win. Johnny Impact defeated Chris Adonis @ 10:12 via pin [**½] I always like when we start with a match. This was a perfectly fine professional wrestling match, with Impact getting revenge for last week.
– Drake attacks post match and Drake plays Ric Flair, getting stripped and beaten down by Impact. Impact whips him with a belt but Adonis makes the save. he and Drake beat down Impact and then Drake whips Impact with the belt, but Garza makes the save, chasing them off with a chair. Garza is a nice lad.
– They hype El Patron's return at Bound for Glory.
– We head to Cancun and AAA for – James Storm vs. Texano vs. El Hijo del Fantasma vs. Eddie Edwards vs. EC3: They brawl at the bell with Storm and Fantasma spilling to the floor. They brawl and then Storm attacks Texano and EC3 and Edwards work over Fantasma in the ring. The Impact stars take control, isolating Texano, but Texano fires back as Storm takes Fantasma back to the floor. Team Impact is working well together even though this is every man for themselves. They now work over Fantasma, Texano makes the save but Fantasma takes him out. Edwards cuts off Fantasma, but Fantasma fights back with a high cross, covering for 2. The Impact guys start having issues as they all start going for wins. Edwards tries to make peace but EC3 runs Edwards into Storm and gets a roll up for 2. It breaks down; Fantasma hits a missile dropkick and runs into a TKO by EC3. He and Texano do a double down, and then trade strikes center ring. Fantasma tosses Storm, dropkicks Texano and then runs wild on EC3 and Edwards cuts him off. Texano posts Edwards, Fantasma hits a cradled tombstone on EC3 as Texano tells Storm to attack Fantasma's father, but Fantasma cuts him off and Texano takes him out, and Texano pins EC3. Texano defeated James Storm, El Hijo del Fantasma, Eddie Edwards and EC3 @ 8:25 via pin [**½ ] This was more like it, I love the international footage on the shows, but the clips leave a lot to be desired. As far as the action goes, this was a perfectly fine professional wrestling match, much like the opener. But it came off very odd, with the guys that should be teaming constantly fighting with each other. It did very little, in my opinion, to hype the team Impact vs. team AAA feud.
– oVe wants to meet with Konnan in Mexico, and Konnan agrees to meet them if they defend their titles in the CRASH.
– We see Edwards, Ec3 and Storm arguing backstage, and Edwards says Storm & EC3 need to learn to work together. Storm tells EC3 that they will fix this.
– Dan Lambert arrives and yells at Jim Cornette.
Dezmond Xavier vs. Andrew Everett: Lee & Konley are out with Everett. Xavier gets distracted at the bell, Everett attacks and they work back and forth. Everett sent to the floor, Lee trips up Xavier allowing Everett to slide back in and take control. Everett lays the boots to Xavier, follows with knee strikes and hits a suplex and covers for 2. Everett maintains the heat, but Xavier counters a standing moonsault and hits a cutter. He follows with running forearms. Takes out Konley and tosses Everett to the floor. Xavier wipes out Konley & Everett with a dive. Back in and Lee distracts Xavier, allowing Everett to attack. Xavier hits a back handspring kick and picks up the win. Dezmond Xavier defeated Andrew Everett @ 4:48 via pin [**] This was ok, and Xavier needed the win, but there was too much bullshit for a sub 5-minute match.
– Commentary sys that Taryn Terrell is out of Bound for Glory, so Sienna will defend against Gail Kim & Allie.
– Next week we'll see Trevor Lee in Tiajuana.
– We see oVe looking for Konnan. They are told to defend the titles tonight to get their time with Konnan.
– Moose and Stephan Bonnar check out all of the shit they stole from ATT.
– Next is a video package on the Grado/Park angle. Park has been working Grado to the bone and pocketing the lion's share of the money.
– Grado arrives at the Impact Zone, and calls out Joseph Park's "thieving ass" to the ring. Park arrives, looking all-sad and makes his way into the ring. Grado says Park will stand trial in the court of public opinion. Grado says Park stole from him, took his money and ran him into he ground, treating him like a dog. Park tries to tell a story, but Grado cuts him off and says he's full of shit. The crowd finds Park guilty, and Park apologizes. It was all too tempting, but reminds Grado that if it weren't for him, Grado wouldn't be here. He got him his VISA, and he owns Grado. Grado wants him to hand it over, but Park refuses. He then says he has an agreement, a contract for Bound for Glory. A match for them, and if Grado wins, he gets to stay and if he loses, he's gone forever. Grado accepts and signs the contract without reading it. Park says Grado should have read the fine print, and reveals that the match is a MONSTER's BALL match, and it will be against Chris, you know, his brother, Abyss. I'm not a big fan of the angle, but at least they locked in another match for BFG.
– And now a video package on the Moose angle with Lashley & ATT.
– Grado runs away after realizing what he signed up for. He runs to his car and starts playing with his radio, and farther James Mitchell appears and promises to send Grado to hell at BFG.
– Back to Tijuana at THE CRASH Champions oVe vs. Black Diamond & Black Danger: The champions attack at the bell and control early on. The champions cut them off and follow with dives. Back in and the challengers are backing control, working over oVe but oVe quickly hits the superplex into a powerbomb combo for 2. Black Diamond hits a cutter and powerbombs one brother onto the other. oVe cuts off Black Diamond, and kill him with a double stomp/tombstone combo for the win. Champions oVe defeated Black Diamond & Black Danger @ 3:45 via pin [**] This was shirt and solid; oVe continue to do nothing to impress me at this point. They're fine, but destroying LAX's momentum and then taking the titles off of them was a huge mistake by Impact Wrestling.
Jeremy Borash Talks, & Gets Interrupted: Borash was about to hype the Impact Hall of Fame, and Dan Lambert & ATT run him off. He came here as a favor to Jeff Jarrett, and out of respect for wrestling. But Lashley has been wasting himself in Impact. Lambert says he's a huge wrestling fan, and MMA introduced him to wrestling. And wrestling I why he runs ATT, he's being looked at as the bad guy but he has more wrestling knowledge than the entire arena. He boasts about his collection of wrestling memorabilia, and shows off Bruno Sammartino's first championship belt, which is in his collection. He then brings out the Road Warrior's fist tag team championship belts as well as Flair's first championship, the Mid-Atlantic tag team titles. And then we come to the Jarrett family, and says the best business they did was when Jerry Lawler was on top, and brings out Lawler's AWA title. So now he controls the best MMA team and wrestling came into his home and disrespected his team. They poked the bear and shoved a red-hot poker up its ass. The bear is now coming for revenge, as Lashley & King Mo will take their respect back and to destroy and expose wrestling. He proposes Lashley & King Mo fight Moose & Bonnar at Bound For Glory. It will be the end of Impact Wrestling. Moose arrives with Bonnar and all of the shit they stole from ATT. Lashley attacks them from behind, and ATT puts the ass beating on Moose & Bonnar as Lambert runs down the fans and does commentary of the destruction. Lashley hits a big spear on Moose. ATT fights off security and refs as Lambert continues to talk shit. Mahabali Shera arrives as does Konley and its more ass kickings. Everett is out and he's dead. While a bit long, this was the best segment involving that ATT guys so far. Lambert may have slipped up a few times, but he was a strong promo overall and we look to have another BFG match set. The beat down was also good stuff.
– oVe meets with Konnan, who is checking out some strippers. They tease letting Konnan touch the belts, and ask for their pay. Konnan says he never promised them pay and says LAX will take the titled back at BFG. The boys surround the ring and oVe tries to fight off 20-guys an fail. If they are smart, they bring in someone to even the odds at BFG. Perhaps, Samuel Callihan. I would have separated this from the ATT segment to make them more effective.
– We get a Taya vs. Rosemary video package.
Rosemary vs. Taya Valkyrie: They brawl at the bell, with Rosemary taking early control and choking out Taya. They battle to the apron, Rosemary lays in chops and Taya fights her off and sends her to the steps. Post break and Taya is in control, laying the boots to Rosemary. She then chokes her out in the ropes, and then slams her to the buckles repeatedly. Taya then fights out of the tarantula and tosses Rosemary to the floor. Taya hits a high cross off the top and to the floor before posting Rosemary. Back in we go and Taya continues the beat down, covering for 2. Taya hits a gut wrench suplex, lays Rosemary in the corner and hits charging knees. She tries again but Rosemary counters with a German. They trade strikes, Rosemary hits a head kick and Taya answers with one of her own and then repeated kicks follow. Rosemary fires up and looks for red wedding, but Taya counters out with a northern lights and double stomp for the win. Taya Valkyrie defeated Rosemary @ 11:00 via pin [**¾] This was a pretty good match overall, used to set up the PPV match, where they should hopefully deliver the match we know they can.
– Post match, Rosemary mists Taya to get some revenge for last week. Rosemary then challenges Taya at BFG to what I assume is a first blood match.
– End scene.
– Thanks for reading.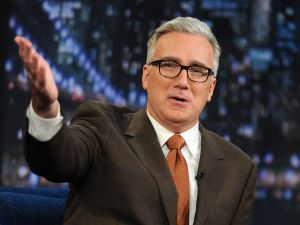 "Byyyyyyyyyyyyyyyyyyyyyye Felicia!"
6.4
The final score: review Average
The 411
While not a lot here wrestling wise, there was nothing bad overall, and it was a step up from last week's glorified clip show and set more matches for Bound for Glory. They have two more shows to kick it up a notch and really start selling the big show.
legend