Csonka's Impact Wrestling Review 6.28.18
June 28, 2018 | Posted by
Csonka's Impact Wrestling Review 6.28.18
Csonka's Impact Wrestling 6.28.18 Review
OFFICIAL RESULTS
– Rich Swann defeated Trevor Lee @ 12:40 via pin [***]
– Desi Hit Squad defeated DJZ & Andrew Everett @ 6:40 via pin [**]
– Non-Title Match: X-Division Champion Matt Sydal defeated Dezmond Xavier @ 7:00 via pin [**¾]
– Madison Rayne defeated Tessa Blanchard @ 8:06 via pin [**¾]
---
– Follow all of my reviews at this link.
– We get highlights from last week's show.
– My review of Impact Wrestling One Night Only: Zero Fear is HERE.
Madison Rayne Talks: The sound is a bit "tin can like" in the Canadian venue. Rayne talks about her comeback, which wasn't supposed to be an in ring return. But she beat Tessa and Taya, and now has a chance to beat Su Yung and become a 6-time knockouts champion. She admits that Yung spooked her last week. Maybe she should be afraid as Yung has taken out Rosemary and Allie. But she tells her daughter not to be afraid of monsters, so she won't run from one either. At Slammiversary, Yung won't be getting the stay home mom, she'll be getting the 5-time knockouts champion. Tessa interrupts, and laughs at Rayne. She says Rayne is a joke, and shouldn't be competing for the title, but instead should be competing for a mother award. It's not 2011 anymore, and she's not the best, Tessa is. Tessa doesn't care about Rayne making moments, and reminds Rayne that she's a third generation wrestler and the diamond of the business. Rayne says they all know who she is since Tessa tell them all the time. Rayne says Tessa forgets that Rayne beat her at Under Pressure. Rayne is glad to remind her of that. We hear Yung laughing over the house mic, and Tessa lays out Rayne. This was a solid opening segment, playing off of Rayne's story and upcoming title match, while reminding us that Tessa is a complete bitch.
Rich Swann vs. Trevor Lee: Swann is making his Impact TV debut after working Zero Fear. They play to the crowd as the crowd is into Swann. Swann plays mind games with Lee, picks up the pace and hits a dropkick. Lee to the floor and Swann teases a dive. Post break, and Swann is in control, laying in chops. He follows with kicks and Lee hot shots him off the ropes. He follows with rights, and then chokes out Swann. Lee shoots him to the corner and poses before covering for 2. Swann fires back, but Lee cuts him off with a backdrop. He grounds things, hitting knee drops, and again chokes out Swann in the corner. Swann fires back with rights, and gets a roll up for 2. Lee cuts him off with a clothesline, covering for 2. Lee hits a gut wrench suplex, but Swann picks up the pace and hits a head scissors. Wan then hits a corkscrew dive to the floor. Back in and kicks follow and then a splash gets 2. Swann heads up top and jumps over Lee, and Lee hits the running double stomp for 2. Swann counters the suplex, lays in strikes and Lee cuts him off but Swan counters into a RANA and reverse RANA. The Phoenix splash connects for the win. Rich Swann defeated Trevor Lee @ 12:40 via pin [***] Swann wins a good match in his debut, pinning a former multiple time X-Division champion, starting off on the right foot. Swann could be a really strong and fun addition to the X-Division.
To PCW Ultra For Sami & oVe Attacking Pentagon: Sami & oVe attacked Pentagon in a steel cage and beat him down. After the attack, Sami unties the mask and rips it off and poses with it. This was good to play off of last week, and it looks as if we're heading towards a Luchas de Apuestas (mask vs. hair) match.
– We get a GWN flashback to the 2005 KOTM match, with Abyss, Monty Brown, Raven, & Sean Waltman, AJ. This is where raven finally won the NWA Title.
– Katrina meets with Grado and informs him she'll be having a match next week. Grado is shocked to find out she's a wrestler.
Desi Hit Squad (Singh & Raju) w/Gama Singh vs. DJZ & Andrew Everett: Everett & Raju start us off. They work some back and forth, Everett takes control and hits a dropkick. DJZ tags in and double teams on Raju follow for 2. Raju fires back wit rights, tags in Singh and he accidentally hits Raju. The hit Squad is a mess as they keep taking each other out, allowing DJZ to take control back. They catch a DJZ dive and toss him into Everett. The Hit Squad finally gets things together and takes the heat on DJZ back in the ring. Singh grounds the action, but DJZ fights them both off and dumps them to the floor. Everett hits a springboard dive and wipes them out. The crowd loves Z&E. Back in and Everett hits a kick and springboard spin kick for 2 as Raju makes the save. Z&E work over Singh, but Raju again makes the save. They cut off Everett and the knee strike sky-high combo gets 2. Raju gets dumped and Z&E connect with tandem offense, Everett hits the moonsault as Gama takes the ref. That allows Singh to get the win with a roll up. Desi Hit Squad defeated DJZ & Andrew Everett @ 6:40 via pin [**] This was an ok tag match, with DJZ & Andrew Everett working hard to make Desi Hit Squad look as good as they could. Desi Hit Squad is an ok team, I've seen a fair bit of them on the ONO &Twitch specials, but have yet to be overly impressed with them.
– Pentagon issues a challenge to Sami for a Luchas de Apuestas (mask vs. hair) match at Slammiversary. Nice.
– We get a special video on Moose's journey through life, growing up in a rough neighborhood, getting into sports, and getting to professional wrestling. It was a nice profile package as they try to get him over as the babyface challenger at Slammiversary.
.@TheMooseNation has had a fascinating journey to the main event of Slammiversary in Toronto on July 22nd.

This video feature is MUST WATCH to learn all about the man that will challenge @AustinAries for the IMPACT World Championship at Slammiversary. #IMPACTonPop pic.twitter.com/Xpeje34StH

— IMPACT (@IMPACTWRESTLING) June 29, 2018
Eddie Edwards Appears at House of Hardcore: Edwards appears at the ECW arena show, attacking Dreamer with a kendo stick and busting him open. Edwards then wipes the blood of Dreamer on his face. Edwards chokes shim out as Dreamer continues to bleed. Edwards leaves Dreamer laid out in the ring. Moose tries to talk sense into Edie, but Eddie refuses to listen. Like the Sami/Pentagon angle, this was another good angle to set up a potential Slammiversary match.
WARNING: This footage contains graphic images.@TheEddieEdwards traveled to @HouseofHardcore and violently attacked @THETOMMYDREAMER. Eddie left his former friend a bloody mess. This is disgusting. #IMPACTonPop pic.twitter.com/dNguSFvvOC

— IMPACT (@IMPACTWRESTLING) June 29, 2018
– At the LAX clubhouse, the boys meet with King. They have the gold and the paper, and all is well. Konnan arrives and there is tension with King. Konnan says King will be exposed. King threatens him to make a move and says he got LAX back on top while Konnan was gone. Konnan tells Santana and Ortiz he's not fooled and that this was all by design. Konnan promises to deliver proof, leaving Santana and Ortiz confused.
.@Konnan5150 believes that @MadKing1981 was the man responsible for putting him in the hospital. And soon, he'll provide proof to @Ortiz5150 and @SantanaLAX.

How do you feel about LAX being torn about by internal strife? #IMPACTonPop pic.twitter.com/K7Fa3tKdGQ

— IMPACT (@IMPACTWRESTLING) June 29, 2018
X-Division Champion Matt Sydal vs. Dezmond Xavier: Sydal does his third eye bullshit and Xavier attacks and hits a dropkick. Xavier looks for a dive, but Sydal goes under the ring and heads back in, but Xavier rolls him up for 2. Sydal hides behind the ref, and then cheap shots Xavier. Xavier fires back with a clothesline and follows with strikes. Sydal fires back with leg kicks and hits a dragon screw, attacking the knee. Sydal grounds things, working a half crab and then going back to the kicks. Sydal monologues, allowing Xavier to fire back, but Sydal attacks the knee again. Xavier starts to fire up with strikes, and follows with a dropkick. Sydal powders, and Xavier follows with a tope. Back in and Xavier heads up top, Sydal shoves the ref into the ropes and hits chemical imbalance for the win. X-Division Champion Matt Sydal defeated Dezmond Xavier @ 7:00 via pin [**¾] This was a pretty good match, with Xavier again coming close, but failing against top competition, due to Sydal's shady tactics. These two have a better match in them, I'm just waiting for it.
– Cage arrives and Kong cuts him off, allowing Sydal to lay out Cage with a belt shot. Kong then hits the top rope splash on Cage.
– Sami Callihan accepts Pentagon's challenge for Slammiversary.
.@PENTAELZEROM issued the challenge earlier, @TheSamiCallihan just accepted.

HAIR vs. MASK is official for Slammiversary! #IMPACTonPop pic.twitter.com/milUK0HK7q

— IMPACT (@IMPACTWRESTLING) June 29, 2018
– Rich Swann vs. Fenix vs. Johnny Impact vs. Taiji Ishimori has been added to Slammiversary. Yes please.
LOOK. AT. THIS. MATCH.

Official for Slammiversary – an international Four Way match that's sure to be absolutely OFF THE CHARTS! @TheRealMorrison vs. @ReyFenixMx vs. @taiji_ishimori vs. @GottaGetSwann!

TICKETS: https://t.co/Nmyym63B4d pic.twitter.com/OswZ8E23C1

— IMPACT (@IMPACTWRESTLING) June 29, 2018
– Austin Aries cuts a promo and says Moose is hunting for him and his title. He doesn't care about Moose and his dreams. He didn't fail like Moose and next week he'll tell history, but his ends with victory & triumph. He knows Moose is desperate, and is no match for him. Moose should train and more importantly pray.
Madison Rayne vs. Tessa Blanchard: Tessa attacks and quickly gets dumped o the floor. Back in and Rayne cradles her for 2. Rayne keeps going for quick pins but Tessa cuts her off with a running forearm. Tessa lays in more strikes and continues to control, and covers for 2. Tessa follows with clotheslines and a Saito suplex for 2. teas continues to lay in strikes, and then kicks before covering for 2. Tessa slows things and locks in an abdominal stretch, but counters out and gets a cover for 2. Tessa hits the suplex, again covering for 2. Rayne now cuts her off with an enziguri and then a head scissors. The sliding clothesline gets 2. To the corner, and Tessa cuts her off and traps her in the corner. Forearm strikes follow and Tessa then hits a draping flatliner for 2. Rayne fights off a German, and hits the desperation spear for the double down. They now fire up and trade strikes, Rayne hits the running boot but Tessa cuts her off and lays in more strikes and then boots in the corner. Rayne manages to hit a crucifix driver and picks up the win again. Madison Rayne defeated Tessa Blanchard @ 8:06 via pin [**¾] This was a pretty good match, with Rayne picking up the win to keep her momentum ahead of Slammiversary. The booking of Tessa feels questionable since they made such a big deal out of her, making me feel she isn't locked up long term. But this made sense with Rayne challenging for the title at Slammiversary.
– Post match, Tessa attacks and lays her out. She gets a chair, but Su Yung's music hits and she arrives with the undead brides. Tessa bails and Yung and the brides surround Rayne and pummel the challenger. Allie now returns and makes the save, attacking the brides and clearing the ring.
– Next week…
* Katrina returns to the ring
* Killer Kross makes his in ring debut
* Cage vs. Kongo Kong
* Fenix vs. Rich Swann
– End scene.
– Thanks for reading.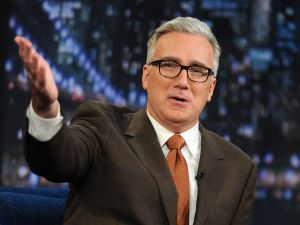 "Byyyyyyyyyyyyyyyyyyyyyye Felicia!"
7.0
The final score: review Good
The 411
While there was nothing spectacular on tonight's show, tonight's episode of Impact Wrestling was an overall good and focused show. Rich Swann made a good debut, they continued to build Rayne as a strong title contender, they set Pentagon vs. Callihan in a Luchas de Apuestas (mask vs. hair) match at Slammiversary, the LAX saga continues to be a blast, Eddie Edwards looks to be on a collision course with Dreamer, they announced Rich Swann vs. Fenix vs. Johnny Impact vs. Taiji Ishimori for Slammiversary and even set up matches for next week. Like last week, this was another good show, and hopefully, that means they are peaking as they build to Slammiversary.
legend