Csonka's Impact Wrestling Review 7.26.18
July 26, 2018 | Posted by
Csonka's Impact Wrestling Review 7.26.18
Csonka's Impact Wrestling 7.26.18 Review
OFFICIAL RESULTS
– Taiji Ishimori defeated Petey Williams @ 7:25 via pin [***]
– Tessa Blanchard defeated Rebel @ 2:30 via pin [NR]
– Johnny Impact defeated Trevor Lee @ 8:55 via pin [**½]
– X-Division Title Match: Champion Cage vs. Matt Sydal @ 11:30 via pin [***]
---
– Follow all of my reviews at this link.
– My Slammiversary 2018 review is here (GREAT SHOW).
– My post Slammiversary column is here.
Austin Aries Talks: Aries arrives and puts over Slammiversary, and the roster for kicking ass. But while they all stepped up their game, he and Moose delivered in the main event, because that's what he does. While Moose had the size advantage and fought hard, Aries still win and kept his championship. So what does that mean? Aries says no one is better than he is in the industry. Many claim to be the best (and takes a shot at WWE for scripting) you aren't the best, but when you are Aries collecting titles all over the world, that makes you the best. He doesn't care who you are, what company you work for, or what channel you're on, he has an open invitation here. Eddie Edwards arrives and attacks Aries with a kendo stick and lays him out with future shock. He then poses with the title. Good opening segment, with Aries getting to gloat about his win and setting up a new challenger right away. Short, simple, and to the point.
Taiji Ishimori vs. Petey Williams: They lockup and work into some counters, Ishimori lays in rights and Petey hits a head scissors. The dropkick follows, but Ishimori gets a roll up for 2. Petey hits a code breaker, put Ishimori in the tree of WHOA, and gives us a little Oh Canada nut stomp. Ishimori picks up the pace, hits the seated senton and follows with a cravat. Petey fires back, but Ishimori cuts him off and grounds the action. Petey fights to his feet, but Ishimori grounds things once again. Petey makes the ropes and lays in elbows. He follows with kicks and hits an enziguri and German and Russian leg sweep for 2. The flatliner follows, Petey looks for the destroyer, but Ishimori cuts him off and hits a back handspring kick; Ishimori covers for 2. Ishimori hits John Wooooooo and the double knees. Ishimori up top and Petey avoids the 450, but Ishimori hits the double knee gut buster and that gets 2. Petey hits the powerbomb, but Ishimori counters the sharpshooter into cradle for 2. Bloody cross finishes it. Taiji Ishimori defeated Petey Williams @ 7:25 via pin [***] This was a good back and forth match, with a nice pace, to kick off the show.
– They shake hands post match. Desi Hit Squad hits the ring and attacks them both. They run wild and lay both out.
– Alicia interviews Anthony Carelli (Santino). He introduces one of his students and Aries arrives. Aries isn't pleased that he's here, and tells them to leave. Carelli says he was a fan, but not anymore. Aries challenges him to a fight, but Carelli has to decline, so Aries says he'll face his student tonight. Carelli is glad his student paid for his training in advance.
Tessa Blanchard vs. Rebel: They talk shit and Rebel gets an early cradle for 2. Rebel slowly takes control, but Tessa cuts her off and hits the dropkick in the ropes for 2. Tessa grounds things and lays the boots to Rebel. Rebel avoids the dropkick and hits a spin kick. The sitout suplex follows for 2. Rebel to the ropes and Tessa cuts her off and hits the draping DDT. The hammerlock DDT finishes it. Tessa Blanchard defeated Rebel @ 2:30 via pin [NR] I personally would have had Tessa mow through her quicker than that, but it was a fine squash.
– Scarlett Bordeaux now officially makes her TV debut. Callis is about to have an orgasm. Alicia interviews her, and Bordeaux calls herself "the smoke show." Bordeaux says we're in a historic time for women, a revolution, she wants to be an inspiration for little girls, and fight for women's rights; a great activist, like Cardi B or Marilyn Monroe. She will not be hot shamed, and will not cover up. Bordeaux calls Alicia a 5, and says, "shut up, a 10 is talking." Bordeaux is here to make wrestling sexy again.
– Sydal talks about his loss to Cage at Slammiversary. He may have lost the physical title, but he still has his third eye. He vows to become a two-time X-Division champion.
– Pentagon cuts a promo about beating Sami at Slammiversary. Sami took him to the limit and they both suffered. But Pentagon left with the ultimate prize, Sami's hair.
Johnny Impact vs. Trevor Lee: Konley is out with Lee. They lock up and work to the ropes for a break. Lee backs him off, and then runs into arm drags by Impact. Impact grounds the action with ease, and lee is frustrated. The leg lariat follows, and Konley trips up Impact, and that allows Lee to take control and cover for 2. Lee now grounds things, but Impact fires up with rights, picks up the pace, but gets knocked to the floor. Back in and Lee covers for 2. The back breaker follows for 2. Konley gets involved again, choking out Impact, and Lee then lays the boots to him. Impact fires back with an enziguri and springboard high cross. They trade strikes, Impact fires up and Impact hits a dropkick. The disaster kick follows and the cover gets 2. Impact up top and Konley distracts him. Back in and Lee hits a running double stomp for 2. Lee looks for a German, fought off, and Impact hits a running knee strike. Konley pulls Lee to the floor and Impact wipes them out with a tornillo. Back in and Impact hits starship pain for the win. Johnny Impact defeated Trevor Lee @ 8:55 via pin [**½] This was a solid back and forth match that would have been better without all of the bullshit.
– Impact is happy to be back and thanks the fans. His goal is to become the world champion, but before he does that, he has business with Kongo Kong. I appreciate the continuity but really have no desire to see that. Impact wants to take Kong to Slamtown.
– We get highlights of Su Yung vs. Madison Rayne from Slammiversary.
– Alicia interviews Allie. Allie says that she came up short against Tessa, but also puts over Tessa. She feels what happened to Rayne was all her fault, she should have saved her, but failed. What happened to Rosemary, Rayne, and herself will never happen again, even if she has to do it ion her own. Kiera Hogan arrives and says she has Allie's back.
– We get a flashback to the MCMGs vs. Generation Me (The Young Bucks).
– Joe Hendry gives Grado a free shirt and Eli Drake arrives. Drake has a gift for them and leaves. The gift is a picture of Hendry making lovey eyes at Katarina. Hendry says this is a joke and he and Katarina go to throw away the picture.
.@TheEliDrake has gotten @gradowrestling a present. It's a photo of @katarinasinfamy and @joeshendry together. Looks like he wants to stir the pot. #IMPACTonPop pic.twitter.com/gVoS2x6KU2

— IMPACT (@IMPACTWRESTLING) July 27, 2018
– KM & Fallah Bahh meet backstage, and discuss their loss to Desi Hit Squad last week. KM wants Bahh to find his a mean streak. They walk and steal shit from people along the way. KM wants to see his mean streak next week.
– We get a Killer Kross video package.
– King & The OGz talk, they still have the stolen tag titles from Slammiversary. King expected more from LAX & Konnan. They won a battle but hasn't won the war. King says they went in there and did what they promised to do. This was all Konnan's fault. The OGz are the real champions, since they tagged the titles. LAX 5150 is dead. OGz 730 are here to stay.
– oVe are in a bathroom as Sami rants about being bald. Jake & Dave try to make his feel better, and fail. They go to take a piss and Sami yells at a random pisser and oVe kicks the poor guys ass and they shave his head.
X-Division Title Match: Champion Cage vs. Matt Sydal: Sydal talks his third eye bullshit and here we go. Sydal attacks immediately and goes for roll ups, but they go to the floor and Sydal looks for meteors, but Cage catches him and slams him to the post. Post break and Cage hits a lariat back in the ring. Cage sent to the ramp and Sydal connects with meteora this time. Back in and Sydal lays in kicks, and now grounds Cage, working a Muta lock. Cage slowly fights back, but Sydal again grounds him and attacks the knee. Sydal lays in kicks and hits a corner dropkick, covering for 2. Cage cuts him off, hits a RANA and follows with a clothesline and pump handle Samoan drop for 2. Sydal counters the powerslam into the final cut for 2. Cage now tackles Sydal up top and Sydal cuts him off and hits shadows over hell for 2 (shout out to the lizard man). Sydal continues to attack the knee, but Cage cuts him off and hits a German. 619 by Cage, and that gets 2. Sydal quickly fires back with a head kick but Cage counters chemical imbalance, but Sydal hits the RANA and cradle for 2. Cage hits F5 and that gets a close 2. Cage looks to finish it, but Sydal hits knee strikes and kicks, but Cage kills him with a lariat. Drill claw finishes Sydal. Champion Cage vs. Matt Sydal @ 11:30 via pin [***] This was an overall good main event, with Cage retaining, and both guys playing the size difference well. But much like their PPV match, while good, it felt as if it was missing something to take it to the next level.
– NEXT WEEK…
IMPACT is MUST WATCH viewing EVERY SINGLE week. Slammiversary rocked the world and things will only get better from here.

THIS is what we have in store for you NEXT THURSDAY. There is no better time to jump on the IMPACT hype train than right now. #IMPACTonPop pic.twitter.com/PlGWTEmywC

— IMPACT (@IMPACTWRESTLING) July 27, 2018
– End scene.
– Thanks for reading.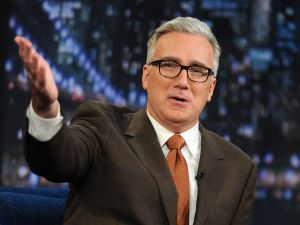 "Byyyyyyyyyyyyyyyyyyyyyye Felicia!"
6.5
The final score: review Average
The 411
Tonight's episode of Impact Wrestling was a solid post PPV show, with a good opener and main event, Austin Aries being a great asshole, and the tease of a feud with Edwards. Impact has unfinished business with Kongo Kong, Scarlett Bordeaux debuted, and Sami is insane following losing his hair. Allie wants to get revenge on Su Yung, and Tessa picked up another win. Solid work overall as they set the table for some things moving forward.
legend