Csonka's NJPW G1 Climax Finals Review
August 16, 2015 | Posted by
Csonka's NJPW G1 Climax Finals Review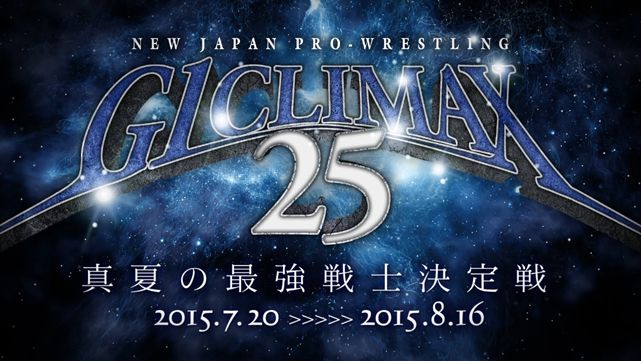 NJPW G1 Climax Finals 8.16.15
OFFICIAL RESULTS
– Ryusuke Taguchi, Mascara Dorada & David Finlay defeated Jushin Liger, Yohei Komatsu & Sho Tanaka @ 6:10 via [***]
– Hiroyoshi Tenzan, Satoshi Kojima & Captain New Japan defeated Yuji Nagata, Manabu Nakanishi & Jay White @ 6:40 via [**½]
– Michael Elgin defeated Yoshi-Hashi @ 9:20 via [***¼]
– Toru Yano, Tomohiro Ishii & Kazushi Sakuraba defeated Bad Luck Fale, Yujiro Takahashi & Tama Tonga @ 8:50 via [*½]
– Hirooki Goto, Katsuyori Shibata & Kota Ibushi defeated Tomoaki Honma, Tetsuya Naito & Togi Makabe @ 10:40 via [***]
– IWGP Junior Heavyweight Tag Title Match: reDRagon defeated Champions Young Bucks @ 17:40 via pin to win the titles [****]
– IWGP Junior Heavyweight Title Match: Champion KUSHIDA defeated Ricochet @ 17:30 via [****¼]
– A.J. Styles, Karl Anderson & Doc Gallows defeated Kazuchika Okada, Michael Bennett & Matt Taven @ 11:20 via pin [***]
– G1 Climax 25 Finals: Hiroshi Tanahashi defeated Shinsuke Nakamura @ 32:20 via pin [*****]
---
* Listen, there was really nothing happening in these matches before the intermission. They were there, most of them were good, and I really don't much to add about them to be honest with you. Part of that is New Japan's fault, because other than the interaction between Shibata and Naito as well as Elgin looking good, there was nothing special here. I can only say, "another good six-man, Komatsu and Tanaka need to be moved up and used better" so many times. I am just going to focus on the top matches. Cool? Cool. Also, I need to finish this so that I can review Evolve 48 tonight.
* Delirious came to the ring and announced that ROH and New Japan would be doing shows together in Japan in 2016. Good deal.
* Genichiro Tenryu came out during intermission and started arguing with Gedo about wanting his last match, and brought up Kazuchika Okada's name. This was the set up for Tenryu retirement match in November in the 15th. I have no clue what to expect with that match.
reDRagon defeated Champions Young Bucks: These guys always seem to deliver. So I was really looking forward to their match on the show. The crowd wasn't into the match much early, and the shenanigans of Cody Hall almost took me out of the match. But these guys overcame and delivered another great match in a series of great matches. Hall eventually grabbed O'Reilly and took him to the back, which forced Fish to fight on his own for a while, but then O'Reilly returned for the big babyface comeback; he's clearly viewed as the star of the team, the BOTSJ should have told you that. The closing stretch saw them open the bag of tricks, hit the big moves and they did a great job of getting the crowd into the match big time. The overbooking isn't something I am a fan of, I get why they do it, but I'd rather it not be part of my NJPW experience. But it wasn't the groan filled ending where the faces constantly get fucked and then lose and look like shit. They overcame and walked away with the titles. Of course the big turn away from the match is that the juniors division continues to be a revolving door of the same few teams, trading the titles, so that makes the title change not feel as important as it should. This, along with the booking of the regular tag division continues to be a weak point for the company, that's the bad news. The good news, the match was really good and I enjoyed it.
Champion KUSHIDA defeated Ricochet: KUSHIDA's improvement over the last year has been pretty spectacular, he was good but is not putting all of the little things together. It was great to see Ricochet back in the mix, and as others have pointed out he's a different performer without the mask. They had a good game plan here, with Ricochet doing Ricochet things to try and keep the pacing at a level that he's more comfortable with, while KUSHIDA was focused on working the arm to play into the hover board lock. I think that these are two guys with great chemistry, and basically they'd have to have something go really wrong for them to have a bad or disappointing match. Things clicked well, but they didn't have the crowd like they did in their 2014 match. The finish saw Ricochet crash and burn on the 630, allowing KUSHIDA to get the hover board lock and retain the title. This was some damn fine wrestling here, and I'd say it was the best thing on the show so far, but slightly below their 2014 BOTSJ Finals. That match had a better crowd and a bigger time feel to it. This felt like they went back to the beginning, and now that they are even at 1-1, we should get a third match and I am all for that.
A.J. Styles, Karl Anderson & Doc Gallows defeated Kazuchika Okada, Michael Bennett & Matt Taven: This was a rock solid tag team match, with the big story being that AJ Styles pinned Kazuchika Okada clean. This will lead to one of Okada's title defenses between now and WK 10, which I am all for because they have great matches. Also, the interaction between Anderson, Styles and Maria was humorous and worked here since this was the buffer match before our big time main event.
Hiroshi Tanahashi defeated Shinsuke Nakamura: While several people were still looking for a Nakamura win here, I personally was 100% set that Tanahashi was winning; a Nakamura win would have completely shocked me. So now the key is to work a match that makes me believe that Nakamura has a chance, and I was skeptical because in the past I did not think these two have delivered on the level that they should. The basic story was Tanahashi working the knee of Nakamura to try and weaken the Boma ye, while Nakamura worked the arm to set up the arm bar, which he has been successful with in the tournament. This work remained a constant thread through the match, not always a complete focus, but always called back to in the right way. Both guys are very good, especially in the big match environment, and I felt as if they did all of the big things, but maybe even more importantly the little things to make it all work and come together. We had a slow start, and then they simply built off of each part of the match, and in each instance the crowd responded about as perfectly as you could hope. The final 10-minutes was pretty epic, with both men unloading their arsenal in order to win this tournament. When things get going this wild, I do appreciate it a bit more because it not only makes the match feel important, but also whet they are fighting for is even more important. It all led to both men battling up top, and Tanahashi knocking Nakamura partial off, hanging there, and then the high fly flow connected. Two more HHFs later, and Tanahashi was the winner of the 25th G1 Climax after an amazing match. It had the feel and work of the big time match, it had the crowd and I was completely emotionally invested in this match. There have been a lot of great matches in the tournament this year, some truly upper tier stuff that was more than worth my time. There were matches I was into, matches that I loved and at times stuff so good it had me wondering what in the actual fuck I was watching. This match felt big time, this match had that special feeling and was more than perfect to close out a tournament of this importance. These men, who I felt didn't always have the best chemistry and also put in some amazing efforts in the days just prior, managed to step it up and take it to the greatness that they delivered previously, but then they surpassed it. I can safely say that not only was this the best match of the entire 2015 tournament, but that this match is now the best G1 finals match I have watched, and I recently did a rewatch of them all. You may not think that it is the best ever, but I think we'll all agree that it was an absolutely fantastic match.
– End scene.
– Thanks for reading.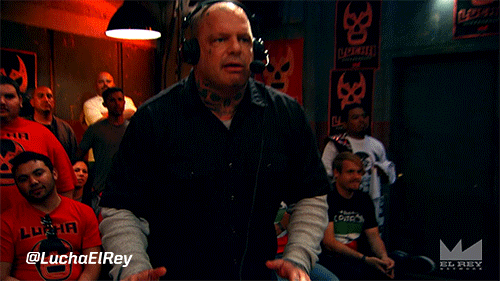 "I'm out…"
9.1
The final score: review Amazing
The 411
Overall, the G1 Climax finals show is a tremendous event. The final four matches were where the magic was, with a solid undercard setting the stage. I wish that the undercard actually had some meaning, or that the tag ranks had some actual teams in the mix, but at least the Bucks vs. reDRagon was really good. I can only imagine the planning that goes into the G1, to get it booked, laid out and to try and have it climax at the proper time. They couldn't have asked for a better conclusion for the finals, as Nakamura vs. Tanahashi was just an amazing match; one that will be remembered for a long time and as one of the best G1 finals ever. Again, I see the reasoning for going Tanahashi vs. Okada again. Tanahashi's time as a main player is getting closer to its end, and the story is Okada finally beating him at WrestleKingdom and completing his story of redemption and finally solidifying him as the guy. From there, you can focus more on Nakamura and Okada. But that's just me.

I will have a G1 wrap up column as well as another G1 related column this week, look for those between Tuesday and Thursday.
legend