Csonka's NJPW Power Struggle Review 11.07.15
November 7, 2015 | Posted by
Csonka's NJPW Power Struggle Review 11.07.15
NJPW Power Struggle 11.07.15
OFFICIAL RESULTS
– Jushin Thunder Liger, Tiger Mask IV, Ryusuke Taguchi & Mascara Dorada defeated Yohei Komatsu, Sho Tanaka, David Finlay Jr. & Jay White @ 7:46 via pin [**½]
– Doc Gallows, Tama Tonga & Cody Hall defeated Togi Makabe, Captain New Japan & Juice Robinson @ 7:53 via pin [**¼]
– Hirooki Goto defeated The King of Darkness EVIL @ 7:53 via DQ [**¾]
– KUSHIDA, Alex Shelley, Kyle O'Reilly & Bobby Fish defeated Kenny Omega, Chase Owens, Matt & Nick Jackson @ 8:53 via submission [***½]
– Super Jr. Tag Tournament: Matt Sydal & Ricochet defeated Rocky Romero & Trent Barreta @ 16:06 via pin [****¼]
– AJ Styles & Bad Luck Fale defeated Toru Yano & YOSHI-HASHI @ 9:02 via pin [***]
– NEVER Title Match: Champion Tomohiro Ishii defeated Tomoaki Honma @ 17:26 via [****¼]
– Hiroshi Tanahashi & Katsuyori Shibata defeated Kazuchika Okada & Kazushi Sakuraba @ 15:23 via pin [***½]
– IWGP IC Title Match: Champion Shinsuke Nakamura defeated Karl Anderson @ 21:37 via pin [****]
---
Jushin Thunder Liger, Tiger Mask IV, Ryusuke Taguchi & Mascara Dorada defeated Yohei Komatsu, Sho Tanaka, David Finlay Jr. & Jay White: This was a real basic opener, not quite at the level of the most recent openers with the young lions, but perfectly serviceable. The big story was post match, where Liger officially challenged Tiger mask for the NWA Junior Heavyweight Championship. This was solid stuff to kick off the show.
Doc Gallows, Tama Tonga & Cody Hall defeated Togi Makabe, Captain New Japan & Juice Robinson: This feels very random, but hey, it's a six-man undercard match in New Japan. It was the get people on the card match, filled with solid work. Tonga stood out here, dude has totally grown on me over the last year and he's greatly improved. Tama Tonga picked up the win for his team, and I know this will shock you, but Captain New Japan took the pin.
Hirooki Goto defeated The King of Darkness EVIL: The King of Darkness EVIL is the artist formerly known as Takaaki Watanabe, who came to the ring basically dressed as a reaper, complete with scythe. I dig the look. EVIL dominated the majority of the match, with Goto bumping and selling well for him. This is essential to getting the new character over. Naito then ran in for the DQ, which actually got a good reaction since they rarely do them. This worked as a strong introduction to a new character. Shibata made the save, continuing his issues with Naito; this should also set the stage for some tag league fun.
KUSHIDA, Alex Shelley, Kyle O'Reilly & Bobby Fish defeated Kenny Omega, Chase Owens, Matt & Nick Jackson: Everything had been perfectly fine so far on this show, but this was the first match that came off as important and that had some quality to it. This was a great little sprint here, clocking in at just under 9-minutes; they kept a great pace, and the work was crisp and clean. This was a good use of the guys involved, came at the right time in the show and was a nice shot in the arm as far as the action goes. KUSHIDA made Chase "the Junior Heavyweight Bitch of the Bullet Club" tap out to the hoverboard lock.
Matt Sydal & Ricochet defeated Rocky Romero & Trent Barreta: This was exactly what I was hoping for in this match, as they got a bit over 16-minutes and worked a true junior heavyweight showcase match. There were some amazing spots and exchanges, highlighting the best of both teams involved. Barreta was still selling the leg here, which he's had issues with during the tournament, due to reDRagon trying to rip it off and take it home with them. Matt Sydal has been having an amazing 2015, and unfortunately it's not been seen by enough people. Sydal, at age 32, has become a true ruing general and has been great everywhere I have watched him. Ricochet shined big time here, including hitting the sick run up the corner shooting star press to the floor. The man is a freak of nature. Sydal & Ricochet then hit the double shooting star presses and picked up the win, This was some scintillating shit right here, I loved it. Post match, reDRagon and the Young Bucks arrived and they set up a four-way for the Dome, I get the fact that they want all of these teams involved, but this essentially makes the tag tournament worthless since all of the losers get into a big match instead of just the winners. I really hate that, the point of the tournament should have been to have this new team win and then get a fresh match; instead we're getting mostly the same match from last year, with Sydal & Ricochet replacing the time Splitters and Beretta replacing Koslov. And people wonder why I have constantly discussed how stale a lot of the booking, especially the juniors, has been. To sum it up; New Japan Juniors are great action with lazy booking.
AJ Styles & Bad Luck Fale defeated Toru Yano & YOSHI-HASHI: This was a good tag match to get AJ back in front of the audience and for him to get back into the swing of things after his recent back issues. He looked good here, doing more than expected and picking up the win. This will be important later on .
Champion Tomohiro Ishii defeated Tomoaki Honma: These two faced off back at the New Beginning in Sendai event, in what I felt was a five star match. They didn't get quite to that level here, but they once again delivered an awesome match. This had everything I wanted from these two, they put on a real battle of warriors with brutal strikes, sequences that look as if they are going to kill each other, head butts and some really well done near falls. The real treat is watching these guys work a match that makes the live crowd believe in Honma and his chances of winning. And they again did that here, as Honma pulled out all of the stops, including the Kokeshi from the top rope all the way to the floor. As with many Honma matches, the Kokeshi is the salvation but at the same time his damnation; he missed late with it and ate the brainbuster, and Ishii retained. These guys ruled it as I expected, and I really enjoyed it.
Hiroshi Tanahashi & Katsuyori Shibata defeated Kazuchika Okada & Kazushi Sakuraba: Strong tag match overall, with a lot of good work as you would expect from these guys. Some of the interactions between Tanahashi and Okada were really interesting; Okada used some cheap shots and more underhanded tactics, while Tanahashi was just a dick to him in return. Okada is a sneaky good tag worker, I never really think about it, but the dude works so well and with a variety of partners. I know, newsflash, Kazuchika Okada is really good at everything he does. It felt like a nice change from the usual as we head into the big rematch at WrestleKingdom. I also loved their post match face-off and short brawl.
Champion Shinsuke Nakamura defeated Karl Anderson: They had a lot to follow, but delivered a very good main event. I know that everyone loves to praise Nakamura, but Anderson is a good big match wrestler, seemingly always making the best of his opportunities. The thing here was since Nakamura had the big challenge out there for WrestleKingdom, and there being tons of rumors of who the opponent would be, he wasn't losing here. So the degree of difficulty is a bit more for the performers, as they need to make you believe Anderson could win for it to really be a success. They kept the Bullet Club shenanigans to a minimum, mainly using it early to give Anderson the heat and to se Nakamura up to fight from the bottom. Anderson scored with a running apron powerbomb at one point, which had to suck for Nakamura but it looked cool. Anderson does great counters revolving around his finish in big time matches, they did that here, including a sweet arm bar counter by Nakamura. They worked hard, they delivered a very good match and I enjoyed it. Anderson knows his role, he works hard, gets to look good in these matches but also makes the bigger star look great when they finally conquer him. Post match, AJ Styles came out and accepted Nakamura's open challenge for the IC Title at WrestleKingdom. I'm all in.
* End scene.
* Thanks for reading.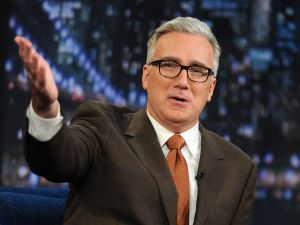 "Byyyyyyyyyyyyyyyyyyyyyye Felicia!"
9.0
The final score: review Amazing
The 411
At the end of the day, Power Struggle 2015 came off as an excellent show. The first half was rock solid with nothing bad, but the money is in the final five matches. We were treated to here great matches, some good angles and not only did the show deliver, but the WrestleKingdom show also started to come into focus with more build for that show. I still have some issues with the lazy booking of the Juniors, but this show was a pleasure to watch.
legend