Csonka's NJPW SAKURA GENESIS 2017 Review 4.09.17
April 9, 2017 | Posted by
Csonka's NJPW SAKURA GENESIS 2017 Review 4.09.17
Csonka's NJPW SAKURA GENESIS 2017 Review 4.09.17
OFFICIAL RESULTS
– Pre-Show Match: David Finlay, Jushin Thunder Liger and Manabu Nakanishi defeated Hirai Kawato, Katsuya Kitamura and Tomoyuki Oka @ 7:10 via pin [**½]
– Bullet Club defeated Tiger Mask, Tiger Mask W, Togi Makabe and Yuji Nagata @ 8:50 via pin [***]
– CHAOS defeated Suzuki-gun @ 6:55 via pin [**½]
– IWGP Junior Heavyweight Tag Team Championship Match: Champions Suzuki-gun (Taichi and Yoshinobu Kanemaru) defeated Jado & Gedo @ 10:25 via pin [*]
– Bullet Club (Bad Luck Fale and Kenny Omega) defeated CHAOS (Tomohiro Ishii and Toru Yano) @ 10:25 via pin [**¾]
– Tanahashi & Friends defeated Los Ingobernables de Japon @ 11:41 via pin [****]
– IWGP Tag Team Championship Match: War Machine defeated Champions Hiroyoshi Tenzan and Satoshi Kojima @ 14:10 via pin [****]
– NEVER Openweight Championship Match: Champion Hirooki Goto defeated Zack Sabre Jr. @ 16:20 via pin [***¾]
– IWGP Junior Heavyweight Championship Match: Champion Hiromu Takahashi defeated KUSHIDA @ 1:55 via pin [NR]
– IWGP Heavyweight Championship Match: Champion Kazuchika Okada defeated Katsuyori Shibata @ 38:05 via pin [*****]
---
– Live from Ryogoku Sumo Hall.
David Finlay, Jushin Thunder Liger and Manabu Nakanishi vs. Hirai Kawato, Katsuya Kitamura and Tomoyuki Oka: The young lions attacked before the bell, and worked over Liger to begin. Kawato is his usual house of fire, but eats a palm strike for his troubles and Liger then worked the Romero special. Finlay tagged in, laying in strikes on Kawato and then laid in uppercuts. Nakanishi tags in and lays the boots to Kawato, before tossing him to the corner. Nakanishi sends the other lions to the floor, avoids the dropkick but Kawato hits a dropkick and tags in Oka. He works power spots with Nakanishi but then gets cut off, walking splash by Nakanishi and then looks for the rack, but Oka fights him off. Oka then hits a belly-to-belly and Kitamura gets the hot tag, laying in chops to Nakanishi. Kitamura then works the rack on Nakanishi as Oka works one on Finlay, but Liger makes the save. Spear by Kitamura on Kitamura, Finlay in and Kitamura hits a backdrop. Corner elbows follow and then the cover gets 2. Kitamura follows with a suplex and it breaks down. Liger beats down Kawato on the floor as Finlay and Kitamura trade strikes. Finlay cuts him off with the spinning elbow for 2. Finlay hits a stunner and picks up the win. David Finlay, Jushin Thunder Liger and Manabu Nakanishi defeated Hirai Kawato, Katsuya Kitamura and Tomoyuki Oka @ 7:10 via pin [**½] This was a perfectly solid opening match, with Kawato continuing to show good fire and standing out from the other young lions once again.
– Kawato again shoved Liger post match, continuing their issues. I am hoping that they work a singles and that Liger busts his ass to make him look good like he did with Komatsu once upon a time.
Bullet Club (Chase Owens, Tama Tonga, Tanga Loa and Yujiro Takahashi) vs. Tiger Mask, Tiger Mask W, Togi Makabe and Yuji Nagata: Chase Owens is replacing Hangman Page here. Tonga and Tiger Mask W to begin; Tonga hit a dropkick early, but Tiger Mask W fired away with a combination of strikes. They worked a fun back and forth, with Tiger Mask W hitting a standing corkscrew moonsault. Nagata then worked over Yujiro with kicks, and then dropkicked the knee. Yujiro raked the eyes, Owens in for the save and it broke down into a floor brawl. Yujiro used his pimp cane to beat down Nagata, and back in; Bullet Club took the heat as Owens worked over Nagata. Bullet Club worked over Nagata in their corner, keeping him isolated and away from his corner. The Guerrillas worked quick tags and went for covers on Nagata, who quickly fought back and went for the arm bar. Nagata hit the XPLODER on Loa and tagged in Makabe. They traded lariats, and then Makabe beat him down in the corner. Tonga broke that up, but Makabe ran wild with corner clotheslines on the Guerrillas. Makabe finally leveled Loa with the lariat, but Loa cut him off with the slam and tagged in Tonga. Tiger Mask tags in, hits the high cross and the faces work rapid-fire corner attacks on Tonga, and the tiger driver get 2. Owens makes the save, but Tiger Mask W flies in and cuts off Tonga. It breaks down, Tiger Mask W with the springboard moonsault to the floor and it breaks down, Tiger Mask gets tripped up by Owens, allowing Tonga to hit the gun stun for the win. Bullet Club defeated Tiger Mask, Tiger Mask W, Togi Makabe and Yuji Nagata @ 8:50 via pin [***] This was a good and fun undercard multi-man tag, with a nice pace and a lot of moving parts; it never felt slow or got boring.
CHAOS (Beretta, Rocky Romero and YOSHI-HASHI) vs. Suzuki-gun (El Desperado, Minoru Suzuki and TAKA Michinoku): As usual, Suzuki-gun attacked before the bell and it led to a floor brawl. RPG Vice controlled in the ring as Suzuki beat down HASHI on the floor. Beretta took control, working over Desperado, scoring a near fall with a northern lights suplex. Romero in and hit the forever clotheslines on Desperado and then TAKA. Suzuki cut off Romero and locked in the hanging arm bar in the ropes. Suzuki let go and then went back to attacking HASHI, using a chair. Suzuki-gun then took the heat on Romero, laying in the chops and looking amused any time Romero fights back. Romero fired up and connected with a kick and got the tag to HASHI. He ran wild on Suzuki, hitting a neck breaker for 2. They traded strikes, Suzuki got pissed and just drops HASHI with a forearm strike. HASHI kept fighting back, but Suzuki cut him off and then Suzuki-gun works the corner attacks, and TAKA covers for 2 as Romero breaks it up. HASHI works the choke, but Beretta makes the save on the Gotch piledriver attempt. HASHI is now fired the fuck up, hits TAKA with karma and picks up the win. CHAOS defeated Suzuki-gun @ 6:55 via pin [**½] This felt like an effort to put some shine on HASHI, and to possibly set up a match with he and Suzuki. This was a solid but odd match, it was never a sprint, but never really felt locked in either.
– Suzuki beats down some young lions with a chair as he exits.
IWGP Junior Heavyweight Tag Team Championship: Champions Suzuki-gun (Taichi and Yoshinobu Kanemaru) vs. Jado & Gedo: Taichi isn't even trying to lip synch here. Jado & Gedo locked in crossfaces right away, and it then broke down into the floor brawl as Gedo called Taichi a bitch while working him over. Kanemaru then posted Jado, leaving Gedo to fight on his own. Taichi used his mic stand while Kanemaru used the ring bell to take control. They finally worked back into the ring, as they worked the heat on Gedo. Kanemaru then cut off Gedo as he tried to make his comeback; Taichi used the bell hammer, hitting both Jado & Gedo as Desperado took the ref. Taichi accidentally hit Kanemaru, allowing Gedo to make the hot tag to Jado. Jado strolled mildly and made the big comeback, but Kanemaru hits the enziguri. Jado quickly fought back, hitting the Saito suplex for 2. Taichi makes the save, as the champions take control. Kanemaru up top, but Gedo kicks him in the nuts as he goes for his flying DDT. Jado locks in the crossface; Gedo tries to hold off Taichi as he also works the crossface. Jado makes a cover but Desperado pulls out the ref. Desperado attacks, RGP Vice makes the save, and Jado then hits a kick and draping DDT on Kanemaru for the near fall. Jado goes back to the crossface, but Taichi rolls his chick into the ring and Kanemaru taps, but the ref was distracted. Taichi hits Jado with the mic stand, hits a superkick and Kanemaru follows with a moonsault for the near fall. Kanemaru and Taichi keep working over Jado, and Kanemaru hits his flying DDT for the win. Champions Suzuki-gun (Taichi and Yoshinobu Kanemaru) defeated Jado & Gedo @ 10:25 via pin [*] Too much bullshit combined with some bad wrestling for me to enjoy or care about this; easily the worst thing on the show so far.
– RPG Vice arrives to make a challenge for the titles. Get the belts back on them ASAP.
Bullet Club (Bad Luck Fale and Kenny Omega) vs. CHAOS (Tomohiro Ishii and Toru Yano): Yano makes the mistake of slapping Fale in the head and then runs and does his break in the ropes gimmick. He then runs away, but Omega corners him and then accidentally hits Fale. Omega slams Ishii to the barricade, allowing Bullet Club to take control. Yano beats the count, but Fale attacks as soon as he rolls in and stomps on him. Omega then tags in, covering for 2 and then lays the boots to him and follows with an elbow drop for 2. Yano tried to remove the buckle pad, he and Omega did comedy spots with the hair pulls, the ref then pulled their hair to break it up. They then beat on each other with the buckle pads, and Omega accidentally hits Fale again. Ishii tagged in and ran wild until Omega sent him to an exposed buckle. Ishii managed a lariat, but Omega hit a RANA to cut him off, but Ishii kept fighting. Omega hit the Finlay roll into the moonsault for 2. Fale in, Ishii fights them off for a bit, Yano trips up Fale and Ishii sends him to the floor. Ishii hits a German, but Omega hits the snapdragon suplex and V trigger; Yano saves Ishii from the one winged angel, low blows Omega and Ishii hits the lariat for a near fall. Fale takes out Yano, slams Ishii to the exposed buckle and Omega covers for 2. Omega hits another V trigger, and the one winged angel finishes Ishii. Bullet Club (Bad Luck Fale and Kenny Omega) defeated CHAOS (Tomohiro Ishii and Toru Yano) @ 10:25 via pin [**¾] Pretty good match, which was better when Ishii & Omega were in and working a serious match. The early part felt like too much comedy bullshit, and to me, that stuff makes Omega feel like less of a star (he feels like such a non-factor since his January 4th loss, and not like a man on a mission to get back to the title). Variety is fine on a card, but I have no desire to see Omega working comedy with Yano, and this felt too disjointed outside of the fun Omega/Ishii stuff, which elevated this to pretty good.
Los Ingobernables de Japon (BUSHI, EVIL, SANADA and Tetsuya Naito) vs. Hiroshi Tanahashi, Juice Robinson, Ricochet and Ryusuke Taguchi: Hiroshi Tanahashi, Ricochet and Ryusuke Taguchi beat LIJ on April 4th to win the trios titles. They've also been teasing Naito vs. Juice. And for seemingly the 150th time in 2017, we have the latest installment of Tanahashi & Friends vs. LIJ. EVIL and Tanahashi begin things, they work some basic standing switches, and then both rake the eyes. They tagged out and we got Taguchi & BUSHI. Taguchi fucked around as usual, but that allowed him to take control as Tanahashi and friends worked over BUSHI in the corner with rapid-fire attacks. They then slammed BUSHI into Taguchi's ass, SANADA in and kicked Taguchi in the ass as Naito pulls Juice to the floor and kicks the shit out of him as SANADA tied up Taguchi in the ropes. LIJ took the heat with Naito tagging in and dropkicking Taguchi, but Juice ran in to make the save. Naito and EVIL double teamed Taguchi, SANADA back in and cut off the ass attack with atomic drops. Taguchi finally hit an ass attack after a fake, tagging in Ricochet who immediately ran wild and picked up the pace. He started to work over LIJ with kicks, and brought some much needed energy to the match, hitting a series of dives and then a high cross on SANADA. Tanahashi tags in, he tries to tie up SANADA, but BUSHI makes the save. It didn't last long as Tanahashi attacked the knees, but EVIL cuts him off and they trade strikes. Good back and forth here, with some nice flash backs to the New Joan Cup in the exchanges, and then into the double down. Naito and Juice get the hot tags, Juice runs wild, taking out BUSHI and follows with the Russian leg sweep and senton on Naito. SANADA in to save Naito, LIJ works over Juice in the corner and Naito hits the reverse DDT for 2. Tanahashi hits sling blade to save Juice from Destino. It breaks down, Juice blocks the low blow and decapitates Naito with a lariat! PULP FRICTION HITS AND JUICE PINS NAITO! Tanahashi & Friends defeated Los Ingobernables de Japon @ 11:41 via pin [****] After all of Naito's bullshit, cheating and beat downs, Juice finally gets one over on Naito and pick sup the huge win and earns a title shot. The match was great, keeping a good pace throughout and peaking at the right time and with the right man winning. This was easily the best thing on the show, the closing stretch was straight fire, and while I joke about how many times they have faced, they've also delivered some great matches, like tonight.
.@_juicerobinson_ pins Naito after a huge lariat and Pulp Friction!! #NJPW #njSG pic.twitter.com/GnvLgNQYtW

— LARIATOOOO!!! (@MrLARIATO) April 9, 2017
– Post match, Juice officially challenges Naito for a title match. That last match and Juice's win was a big shot in the arm that the show needed prior to the big matches.
– They announced the following G1 shows during intermission; I enjoyed some pasta salad…
* Sapporo – July 17
* Korakuen Hall – July 20-22
* Machida – July 23
* Fukushima – July 25
* Sendai – July 26
* Nigata – July 27
* Aichi – July 29
* Gifu – July 30
* Kagoshima – August 1
* Fukuoka – August 2
* Ehime – August 4
* Osaka – August 5
* Shizuoka – August 6
* Yokohama – August 8
* Sumo Hall August – 11-13
"I AM CHONO!!" #NJPW #njSG pic.twitter.com/5DFKNHqDj5

— LARIATOOOO!!! (@MrLARIATO) April 9, 2017
IWGP Tag Team Championship: Champions Hiroyoshi Tenzan and Satoshi Kojima vs. War Machine (Hanson and Raymond Rowe): Tenzan and Rowe to begin, and they have a dick measuring contest straight off, charging into each other to see who will give first. Tenzan laid in the chops, and Hanson tags in as does Kojima. They charge into each other as well, Kojima fires up but Hanson hits a cartwheel and then a lariat. Rowe tags in, working knee strikes to Kojima and War Machine work quick tags, keeping the heat on Kojima and simply beating him down. Double teams follow, and Rowe covers for a near fall. Rowe then slams Hanson onto Kojima, but Tenzan breaks up the pin. Good control by War Machine here, isolating Kojima and working simple and smart tag strategy. Hanson then rubs his beard in Kojima's face, a potato chip may have fallen out of that bad boy. Kojima hits a desperation DDT, and tags in Tenzan. Tenzan and Rowe battle, with Tenzan working chops and head butts. The suplex followed for 2. They trade again, Rowe with a knee strike but runs into a backdrop for 2. Anaconda vice by Tenzan, but Hanson makes the save, but then runs into a spin kick an Kojima tags in and sends Hanson to the floor, rapid fire chops to Rowe follow. Kojima is fired up, heads up top and hits the elbow drop for 2. Forearms to Rowe, but he unloads with kicks and forearms an Tenzan cuts off fallout, TenKoji cutter on Rowe, Hanson of the top and accidentally splashes Rowe and Kojima covers for 2. TenKoji runs wild; Tenzan up top, but Hanson stops that. Hanson tags in, hits corner clotheslines to both Tenzan and Kojima. Kojima sidesteps, but Hanson hits a seated senton out of the corner. Hanson heads up top and MISSES the moonsault! KOJI CUTTER hits, but it only gets 2. Kojima looks to fight them both off, Rowe tags in and sends Tenzan to the floor and Kojima eats the pop up powerslam and Hanson wipes out Tenzan with a suicide dive! Rowe hits the knee strike but NEW JAPAN DAD POWER lives and he decapitates Rowe with a lariat. Hanson sends Tenzan to the barricade and they brawl. Kojima walks into a German, the knee strike and fall out follows and War Machine wins! War Machine defeated Champions Hiroyoshi Tenzan and Satoshi Kojima @ 14:10 via pin [****] This was another great match, with the veterans giving their all, a hot closing stretch, and then the champions falling to the younger and stronger challengers. War Machine came off like stars here, they have been killing it in NJPW, and in a few months have been utilized better than in years in ROH.
– Tenzan asks for a rematch and War Machine agree and shake hands.
NEVER Openweight Championship: Champion Hirooki Goto vs. Zack Sabre Jr.: They grappled early to a stalemate. Goto looks to work the arm, but Sabre escapes and he targets the arm and ground Goto. Goto transitions to a knee bar and they roll to the ropes. They work into a test of strength, but Sabre slips out and counters before laying in uppercuts. Goto lays in the strikes and kicks, and then lays in chops in the corner. Sabre then drops down for a heel hook, Goto makes the ropes, allowing Sabre to attack the arm with kicks. Sabre then targets the arm, simply tying up Goto and then also working the leg. Sabre is showing great confidence here, stalking Goto and again bending the arm in ways it should not bend. Uppercuts follow, and Sabre again goes back to the arm, stating focused. He follows with a PK, and followed with running uppercuts, but Goto hits a desperation spin kick and Saito suplex for the near fall. Sabre counters the ushigoroshi into a hanging kimura. But Goto powers out into a suplex to break that up. Goto hits the corner lariat, heads up top, but the elbow drop is caught by Sabre and he works for the ode to breaks. Goto keeps fighting, but Sabre keeps pulling at the arm, and Goto makes the ropes. They trade strikes center ring, Sabre again attacks the arm and hits a running uppercut and transitions into the octopus hold. Goto keeps fighting, and hits ushigoroshi to escape. Desperado is out to distract the ref, Suzuki is in and slams Goto into the ref, but the gotch piledriver is fought off. Ushigoroshi to Suzuki! Sabre fights back, and hits the prawn hold for a near fall. Sabre then lock sin the triangle choke, but Goto powerbombs out to escape. GTR by Goto, and that is enough for the win. Champion Hirooki Goto defeated Zack Sabre Jr. @ 16:20 via pin [***¾] This was a very good match, that was heading towards great until the bullshit interference. The finish did Sabre no favors, which is a shame because the about of the match did. Unfortunately setting up Suzuki and Goto was more important here. I get it and they had previously teased it and I want to see it, but it didn't help this match at all and took away from my enjoyment of it. It was a nice stylistic change, which is appreciated.
– Goto and Suzuki brawl post match, likely setting up a future title match.
IWGP Junior Heavyweight Championship: Champion Hiromu Takahashi vs. KUSHIDA: KUSHIDA kills Takahashi with a dive as he makes his entrance and then posts him. KUSHIDA sets him in a chair and then hits a shotgun dropkick. They work into the ring and KUSHIDA locks in the hover board lock, but Takahashi escaped and followed with a sunset bomb to the floor. Back in and Takahashi hits the time bomb, and then the DVD to the buckles. The time bomb follows and KUSHIDA is done. Champion Hiromu Takahashi defeated KUSHIDA @ 1:55 via pin [NR] What an absolutely shocking result, obviously done to solidify Hiromu Takahashi as THE MAN in the junior division and to move him onto a new feud. That was a hell of little sprint here. It's so rare that NJPW does something like this, but I appreciate it. They needed to move away from KUSHIDA and move onto Ricochet, Ospreay and others and get them in the mix. I do not want to see this all the time, but decisive victories like this over stars on occasion is a powerful storytelling device. You can now tell a great redemption story with KUSHIDA as the fallen junior ace (possibly at the BOTSJ tournament).
– Ricochet arrived post match to make a challenge for the title. Ricochet says the belt needs to be around the waist of a king.
IWGP Heavyweight Championship: Champion Kazuchika Okada vs. Katsuyori Shibata: They stalled a bit, doing a long-range stare down and soaking in the crowd's reaction. Shibata looked to take it to the mat and grapple early. Shibata transitions to mount and looks to grapplefuck Okada. Okada got the ropes, so Shibata laid on his back and dared Okada to come into his guard like an overconfident BJJ practitioner. Shibata then took control, taking the back of Okada, and then transitioning for an arm bar, which he got, but Okada made the ropes and took a powder to the floor. Back in and Shibata targeted the arm once again, but Okada escaped, scoring a single leg takedown. Shibata goes World of Sport for the escape, and the grapplefuck shall continue. Some really slick work here early, I am sure some will hate it, but I like it. It's clean, has a nice pace to it, and feels different than most Okada matches. The early story is that "The Wrestler," Shibata, is one step ahead and playing his game to control the over confident and dominant champion. Okada finally fired up, laying in forearms in the corner after refusing the clean break, gaining some jeers from the crowd. This just pissed off Shibata, they traded strikes with Shibata getting the better of things. Shibata then starts to slap the bitch out of Okada, lays in some kicks and then works the figure four. Okada tries to fight it off, but Shibata locks it in and pulls Okada center ring. Shibata then works an Indian death lock, and then a bow and arrow, but Okada makes the ropes. Okada counters the corner boot and sends Shibata to the floor with a dropkick. Okada follows and whips v to the barricade, and the running boot sends Shibata over the barricade. Okada then hits the draping DDT on the floor. Shibata manages to beat the count, but walks into a neck breaker for an Okada near fall. Okada then rolls into a modified cravat, but held on after the rope break, showing more heelish tendencies. The sliding dropkick follows, and Okada lays in elbow strikes in the corner. Shibata is pissed and starts to walk through strikes and dares Okada to keep firing away and then drops Okada with a right. The corner kick follows, and then another followed by rapid-fire strikes. The hesitation dropkick follows, and Okada rolls to the floor. Shibata whips him to the barricade, lays in forearms and then hits a running dropkick. Back in and Shibata covers for 2, and then works the octopus hold, but Okada makes the ropes. Shibata then lays in kicks to the arm, but Okada scores with a big boot. The DDT follows, and then the running uppercut for a near fall. Okada up top, but Shibata avoids the elbow drop and fights off the tombstone, but Okada hits the flapjack. Back up top, and Okada hits the elbow drop and rainmaker pose to a mixed reaction. Shibata counters the rainmaker with an STO. The crowd is behind Shibata now, and they trade strikes from their knees, just beating the hell out of each other. They continue to trade on their feet, throwing bombs now and Okada drops to a knee. But he fires back with uppercuts, and hits the neck breaker across the knee. Okada up top and hits a missile dropkick to a sitting Shibata, and that gets a near fall, but Shibata transitions into an arm bar. Okada struggles and makes the ropes. Shibata then kicks away at the arm of Okada, slaps Okada and then Okada drops and so does Shibata, they sit cross legged, trading strikes and slaps. Okada then fires up and lays the boots to Shibata in the corner. The dropkick follows after the ref pulled him off. Okada chokes him out with the boot, but Shibata fires up with strikes and hits a dropkick. Shibata then lays in repeated boots in the corner as the crowd is into him even more, but Okada stops the PK with a dropkick. Both men are down and have to struggle to their feet, Okada hits a basement dropkick but Shibata sits up and dares him to do it again, hit s a German but Okada hits a dropkick and a German. Okada hangs on, pulls Shibata up, rainmaker but Shibata kicks him in the head and arm. Okada hit the clothesline, but Shibata no sells and head butts him and busts himself open! Shibata back to the octopus hold, Okada struggles, but Shibata pulls him to the mat and maintains the hold. Okada struggles again to escape, tries for the ropes and finally gets them with his boot. Shibata hits the PK, locks in the choke and sinks it in deep, but Okada works to his feet, only to be pulled back down. Okada to his feet with Shibata on his back, but Shibata kills him with a sleeper suplex! BIG SLAP by Shibata as he teased the rainmaker, and then lays in kicks to Okada while holding onto the wrist. Shibata pulls him up, lays in more kicks and Okada is down, but Shibata keeps holding onto the wrist. Shibata hits a desperation rainmaker, hangs onto the wrist, pulls Shibata up and lays in kicks to the face and Shibata is down to his knees. Okada pulls him up, the rainmaker connects and Shibata is finally done. Champion Kazuchika Okada defeated Katsuyori Shibata @ 38:05 via pin [*****] The one thing that really stood out to me here is the obsession of the Okada character, not only wanting to be the very best, but almost willing to do that instead of beating his opponent. That character trait will eventually be his downfall; there are cracks in the armor, the defense is weakening and it will only be a matter of time before someone figures out the puzzle. Okada's defenses keep getting longer and longer, and the new Ace is having to dig deeper than ever before, has to go longer and hs to resort to some nefarious tactics to get the job done. This was an absolutely beautiful and brutal match, one where the fans were not only behind Shibata, but at times turning on Okada; Amazing work from both men, leading to a very dramatic home stretch, when the wrestling is great, the wresting is great. This is a top tier MOTY contender, and a must see match in an effort that made Shibata a made man to the paying customers.
– Post match, Bad Luck Fale attacks Okada and lays out Gedo with the grenade to set up his yearly title shot. He then lays out Okada with the grenade. He promised to give Okada a fuckin fight and then dropped him with the bad luck fall.
– End scene.
– Thanks for reading.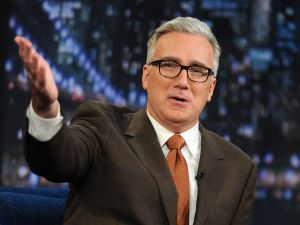 "Byyyyyyyyyyyyyyyyyyyyyye Felicia!"
8.5
The final score: review Very Good
The 411
While the undercard was on the weak side but solid, the overall show was very good with three very good to great matches, and an epic main event. On top of that, they set up Fale vs. Okada, Naito vs. JUICE, TenKoji vs. War Machine, Goto vs. Suzuki, Ricochet vs. Takahashi, as well as RPG Vice vs. Taichi and Yoshinobu Kanemaru for future shows. A fun time was had by all.
legend