Csonka's Potential WWE Women's Classic Competitors
April 20, 2017 | Posted by
– Welcome back to column time with Larry. Today's column is all about the upcoming WWE Women's Classic/Tournament. Since it's reportedly going go be 32 competitors, I will list some honorable mentions and then my main top 10. I am looking to discus women that I personally want to see compete, that aren't locked into a contract somewhere and or have caught the interest of WWE. Remember, your comments are always welcomed; just have a take, and don't be a dick. As always, please feel free to share your personal list and thanks for reading…
Honorable Mentions (because there are so many talented women out there)
* HM: Thea Trinidad – Has a great look, as well as TV experience with TNA, and WWE knows about her as she's worked NXT dark matches and is in the Paige movie.
* HM: Veda Scott – Veda has experience working TV & iPPV, works hard and knows her character.
* HM: Santana Garrett – Garrett has been working hard in SHINE, IMPACT and STARDOM, she's energetic and athletic and has been on the WWE radar.
* HM: Nixon Newell – WWE reportedly offered her a deal in December, and she should be reporting in time for the tournament.
* HM: Karen Q – Karen Q has only been wrestling since 2014 and only has 40 or so matches under her belt, but has been getting rave reviews from everyone she worked with, and from veterans like Mia Yim. She's shown rapid improvement, and if HoHo Lun can get into the CWC with around an equal amount of match experience, there's no reason Q can't get a look; worst case she's signed for NXT and gets to learn under Norman Smiley, Del Rey & Dark Angel.
* HM: Tessa Blanchard – She's a second-generation star that's received a WWE look before, but word is that her attitude is what's holding her back right now.
* HM: Rachel Ellering – Elllering is a hard worker, getting herself booked all over the place and is always improving. She seems to have a great attitude and people have been raving about working with her. She's another second-generation star that's received a WWE look before, and like Blanchard, could easily take one of the 32 spots.
* HM: Evie – Reportedly already signed to WWE with a May report date; she's been heavily rumored for the tournament.
* HM: Meiko Satomura – I'd love to put Meiko Satomura into my top 10, but at the age of 37, and also the fact that I have other Japanese talents in my top 10 (I think WWE will only take so many) she is on the outside looking in. Satomura still kicks ass and I'd love to see her get to work in front of a whole new fanbase.
10. Deonna Purrazzo: We start off our list with 22-year old freelancer Deonna Purrazzo. Purrazzo is the definition of an independent wrestler busting their ass, working anywhere and everywhere in order to gain valuable experience to improve. While you always here about people bitching and moaning about "not being used" or "not getting booked," Purrazzo is always hustling, making appearances for ROH, TNA, NXT as well as a wide variety of indie promotions. Purrazzo has grown a lot as a performer over the past few years, catching the eye of STARDOM, but doesn't get the attention of a Tessa Blanchard or a Rachel Ellering; she's not the daughter of a famous wrestler and wasn't trained by Lance Storm, but she has an awesome work ethic, knows she's far from perfect and just works the hustle to improve. Watching the improvement she's made since May of 2014 to what she's capable of doing now has been cool to see, and I get the feeling that she could thrive in a tournament environment as the underdog.
9. Toni Storm: Storm has been a standout in the UK scene, working for PROGRESS and also logging time in Japan with STARDOM. Storm was well on her way to becoming a good in ring performer, with a good look and great in ring presence and attitude, but the time in Japan refined her work and brought her up to a new level. The word was that she was on WWE's radar, and that was confirmed as she was brought in to work AXXESS over Mania weekend so that WWE could get an up close and personal look. Word is that the weekly UK show will also include the ladies, which means if she doesn't earn a spot on the weekly women's show after the tournament, she'd likely end up on the WWE Network anyway with the UK show. I think she'll be a strong addition to the tournament, and will end up under the WWE umbrella one way or another.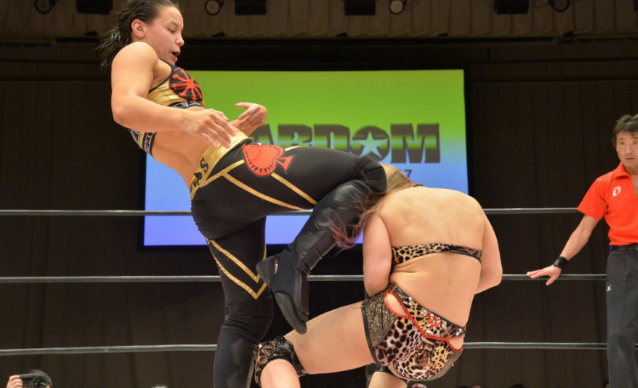 8. Shayna Baszler: Shayna Baszler has one year of experience and has done so transitioning from MMA to wrestling at the age of 36. She's worked under 50 matches and has shown good evolution while working US independents, SHIMMER and some tours with STARDOM, where she really blossomed. Earlier this year she put on a lower end MOTY candidate with Io Shirai, where she more than held her own and showed how much she has grown as a competitor. Baszler isn't quite on the Matt Riddle trajectory, but her improvement and fact that she has logged in some excellent performances so early in her career will garner her the comparisons. Add in the fact that she's friends with many of the WWE women, has helped train a lot of them in submission work, is liked by the company and isn't getting any younger, she's worth a look here.
7. Nicole Savoy: In my opinion, Nicole Savoy was the breakout star of the SHIMMER WrestleMania shows in 2015 & 2016; she showed great poise, had great matches and really took advantage of the weekends where the eyes of the wrestling world were focused on the location she was performing in. And while SHIMMER still put on a quality show this year, Savoy was greatly missed. She was out of action due to suffering a torn ACL back in October after attending a WWE tryout camp. She's 31, and prior to the injury, was showing great progression as a performer both in and out of the ring. With the reports being that she was close to signing with WWE after that camp appearance and prior to her injury, I would be shocked to see her excluded from the tournament.
6. Nicole Matthews: Nicole Matthews, the SHIMMER-TAKER, has been a vital part of the SHIMMER promotion since 2007 as one-half of the dominating Canadian NINJAs tag team, and then ruling the roost as a 357-day SHIMMER champion. On top of being an important part of SHIMMER, Matthews has constantly improved since 2007 and has developed into a strong and consistent performer. WWE's taken a look at her in the past, and she'd be a strong addition to any tournament field. Another thing to consider is that WWE's goal is to create a weekly TV show out of the tournament, and you need experienced and consistent performers if you're going to pull that off. Matthews may not be looked at as a star by WWE, due to the fact that they've looked at her a few times but didn't sign her. The thing is that no matter how hard you try, all 32 women will not be the top star; you need reliable and safe in rang workers; hell the Revival started as a couple of mechanics and look where they are now. Matthews just needs the chance on the big stage.
5. Candice LeRae: In many ways, I am shocked that Mrs. Jonathan Wrestling hasn't been signed by WWE. Not for the fact that she's Johnny Gargano's wife, but for the fact that is one of the most fun performers and babyfaces on the indie scene. If I had to guess, WWE has stayed away because they're not fans of the intergender wrestling deal (something Triple H has said they aren't fans of); but there is certainly hope since they signed Kimber Lee & Heidi Lovelace. But I do think one thing to consider is that the fact LeRae got as good as she did is because she's worked the best on the best men AND women on the independent scene. I was one of the people in charge of running the tournament and listing the talent that need to be locked into the rumored post-tournament Network show, Candice LeRae is a must have talent for me.
4. Kairi Hojo: Kairi Hojo reportedly signed a three-year deal with WWE, and is expected to report by May, just in time for the rumored start of the tournament. If Io Shirai is the #1 in STARDOM, Hojo is either her 1a or a very strong #2. She's only 28, and if WWE is serious about signing up the best for this tournament and starting a weekly TV show, as well as growing their Japanese fan base, having Hojo involved is a must. On top of running Hojo & Shirai in front of a new audience, there would be so many potential great first-time match ups for her under the WWE umbrella, making her more that worth the investment. Also, WWE is reportedly hesitant to bring Asuka to the main roster, partly because of her age; Hojo & Shirai are younger and that won't be a concern if they want to move forward with a Japanese talent on the main roster.
3. Madison Eagles: Madison Eagles is essentially the Godmother to the vast majority of the Australian ladies that made their way to the US. She's been a vital part to the women's wrestling scene in Australia, but is unfortunately extremely undervalued by many for her own skills. Eagles is a top tier talent, one that carries herself like a star and can work with anyone. In many ways, I find Eagles to be one of the more important female performers of the last decade, not only for her in-ring work and what she's done in SHIMMER, but also for the talent she introduced to the US wrestling scene. The only thing that would really hold her out of the tournament was the fact that she suffered a knee injury last year, which was reported in June, and it was said she may be out of action for a year; recovery from serious knee injuries have gotten shorter over the years for athletes, and hopefully she can be recovered and cleared to be a part of this tournament. I hate to use the phrase, but I fully believe that she deserves a spot to show a larger audience what she's got after all of these years.
2. Mia Yim: Impact Wrestling's loss could very well be WWE's gain, similar to how Mark Andrews fell into their lap for the UK Tournament. Yim has been working since 2009, has TV experience with TNA/Impact wresting, and has not only improved as an in-ring performer, but has worked extremely hard to transform her body, becoming a real gym rat and getting into amazing shape. Another thing to consider is that WWE loves a good human interest story (Example: Rich Swann in the CWC) and have been on an empowered women's trip since starting Diva's Revolution. Yim is a survivor of domestic violence, which was covered by the Huffington Post, and that's a story WWE may want to tell in order to sell her rise to a strong and successful woman. She's young, beautiful, talented and would help is WWE's self-admitted desire for diversity in the tournament.
1. Io Shirai: Io Shirai fascinates me to no end, she's not only the best women's wrestler in the world but the more I see from her, she's making a case for most outstanding performer and could very well be considered one of if not the best overall wrestlers in the world period; she's only 26. But more than that, she appears as if she is always getting better, which if you know of her, is an amazing thing to consider. There should be no tournament held to crown the very best without her involved. She was recently invited to a WWE tryout, but from all reports, it was more a trip where Shirai was "giving WWE a tryout" to see if they were what she wanted. If people love Asuka, they will be obsessed with Shirai.
– At the end of the day, there are more talented female performers than ever; the only reason this will fail is if WWE shortchanges on offers or simply get turned down by the best of the best.
– End scene.
– Thanks for reading.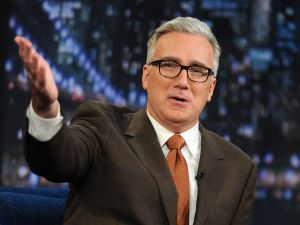 "Byyyyyyyyyyyyyyyyyyyyyye Felicia!"